HOW TO ELEVATE YOUR HOME OFFICE WITH A STYLISH CONSOLE AND PULLCAST HARDWARE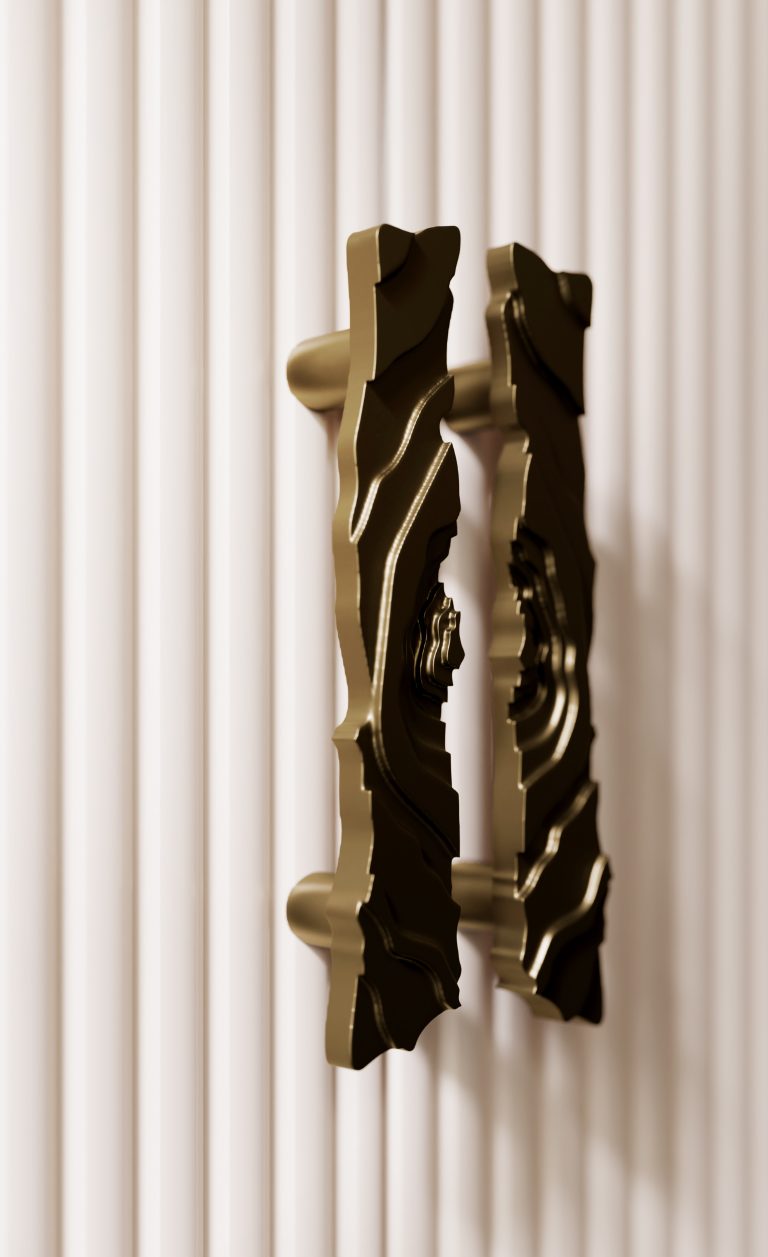 HOW TO ELEVATE YOUR HOME OFFICE WITH A STYLISH CONSOLE UPSCALED WITH PULLCAST HARDWARE – Working from home has become a prevailing trend, and the need for a stylish and functional home office has never been greater. Creating a productive workspace that exudes elegance and sophistication can significantly impact your productivity and overall well-being. PullCast Blog will tell you how to achieve that!
---
SEE ALSO: Need Help? Here's Some Hardware Installation Tips!

---
HOW TO ELEVATE YOUR HOME OFFICE
WITH A STYLISH CONSOLE AND PULLCAST HARDWARE
One essential element that can add value to your home office is the versatile office console. By upscaling this piece of furniture with premium quality hardware, designed and manufactured by PullCast, you will be able to transform your workspace into a stunning oasis of productivity and style very effectively.
The Versatile Office Console: Merging Functionality with Aesthetics
Office consoles are a smart and practical addition to any home office. These versatile pieces of furniture effortlessly combine storage and display space, offering a perfect balance between functionality and aesthetics. A well-chosen office console not only helps you keep your workspace organized but also adds a touch of sophistication to the overall ambiance.
Streamlined Organization: Office consoles often come with drawers, shelves, and cabinets, providing ample storage space for documents, stationery, and other office essentials. With everything at arm's reach, you can maintain a clutter-free environment, promoting a clear and focused mind.
Impressive Display: Office consoles present an opportunity to showcase your personal style and achievements. Display books, awards, or decorative items on the console's surface, infusing your workspace with a sense of individuality and inspiration.
Space Utilization: For smaller home offices, office consoles prove to be a space-saving solution. Their sleek design and compact size make them an ideal choice for optimizing limited office space without compromising on elegance.
OFFICE EDITOR'S CHOICE
Skyline Drawer Handle + Atlas Drawer Handle + Nouveau Cabinet Handle
Upscaling with PullCast Hardware: Elevating Your Office Console
The magic lies in the details, and when it comes to elevating your office console, PullCast offers a stunning array of options. Renowned for its premium-quality hardware pieces that effortlessly combine functionality with exquisite design, the brand has available a collection of handles that will easily transform ordinary furniture into works of art. Here's how PullCast Hardware can upscale your office:
Elegant Drawer Pulls: Enhance the look of your office console's drawers with PullCast's stylish drawer pulls. The variety of shapes, finishes, and designs allows you to choose hardware that perfectly complements your office's interior design.
Luxurious Cabinet Handles: Elevate the appearance of your office console's cabinets with PullCast's luxurious cabinet handles. The intricate detailing and premium finishes add a touch of opulence to your workspace.
Coordinating Hardware Sets: For a harmonious look, consider selecting a coordinated set of hardware pieces from PullCast. By matching your drawer pulls, cabinet handles, and door levers you create a cohesive and refined appearance for your entire office. Let the Duorum designs set the example:
SHOP THE OFFICE SET
Duorum Cabinet Handle + Duorum Drawer Handle + Duorum Cabinet Handle
---
SEE ALSO: A Journey Through Time Into Kitchen Design Trends

---
Your home office is a reflection of your personality and productivity, and by incorporating a stylish and functional office console, you can elevate its appeal to new heights. The seamless blend of storage and display space that consoles offer, coupled with PullCast Hardware's upscale designs, ensures a workspace that is both aesthetically pleasing and highly functional. Experience the transformative power of PullCast Hardware as you upgrade your home office into a stylish sanctuary of productivity and sophistication.
---
---
Are you ready to upscale your furniture and update your office to a more creative and appealing atmosphere? We hope you've liked PullCast Blog's tips on how to elevate your home office.  Follow us on Facebook, Pinterest, and  Instagram for more updates concerning the fascinating world of interior design.