HOW TO EMBRACE THE JAPANDI TREND WITH PULLCAST'S HARDWARE DESIGNS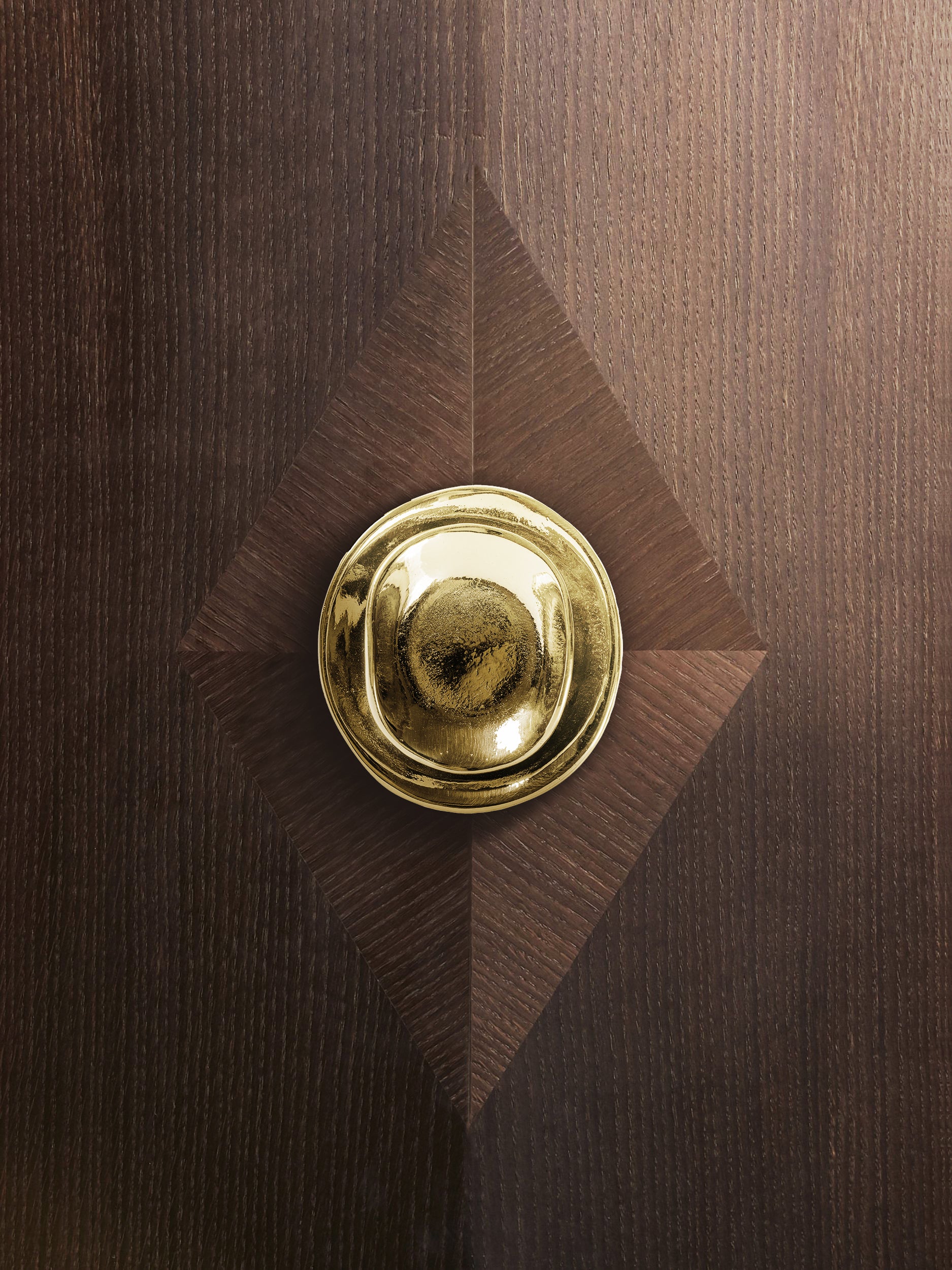 HOW TO EMBRACE THE JAPANDI TREND WITH PULLCAST'S HARDWARE DESIGNS – Attention, design professionals and aficionados! A captivating new trend is taking the stage in the interior design world, sweeping through social media feeds and inspiring enthusiasts worldwide. It's called "Japandi," a delightful blend of two iconic cultures, the Japanese and the Scandinavian. This fusion of aesthetics has ignited a design revolution that marries the elegance of minimalism with the serenity of nature, offering a refreshing escape from the hustle and bustle of modern life. PullCast Blog has delved into the subject and will show you how you can keep up with the trend with the help of on-sale 20% OFF architectural hardware designs.
---
SEE ALSO: Drawer Hardware Redefined: Explore PullCast's Artistry
---
HOW TO EMBRACE THE JAPANDI TREND
WITH PULLCAST'S HARDWARE DESIGNS
Google Trends speaks volumes about the rising popularity of Japandi, showing an unprecedented surge in search queries across the United States. But what exactly does this innovative trend entail? At its core, Japandi is a harmonious convergence of two "less is more" philosophies that prioritize simplicity and tranquility. It combines the sleek minimalism of Japanese interiors with the tranquility and rustic simplicity of a Scandinavian home atmosphere.
Japandi, therefore, celebrates the beauty in the ordinary and establishes a profound connection with nature. This union of cultural ideals manifests through refined geometric shapes, sophisticated color palettes, and a preference for natural materials. The central ideas behind Japandi revolve around craftsmanship, texture, balance, and calm. This captivating style harmonizes natural woods, neutral tonalities, and minimalism, where subtle ambiances are accentuated by utilitarian objects such as vases and mugs.
SHOP THE TREND
Acorn Drawer Knob + Oak Cabinet Handle
---
SEE ALSO: Discover Premium Door Pulls at the PullCast Online Store Summer Sale
---
Timeless and Functional Interiors
The most distinguishing characteristic of Japandi is its timeless nature. Unlike most trends that become unfashionable at a very fast pace, Japandi draws from ancestral notions that are still up-to-date, ensuring it won't succumb to the passage of time. Embracing this trend is an investment that will pay itself rather quickly, as it promotes the idea that one should prioritize quality, long-lasting elements. More than a trend, Japandi is a philosophy that encourages us to curate homes rooted in enduring beauty and functionality.
The appreciation for natural lighting is also a common feature of Japandi and is reminiscent of the Scandinavian influence. According to design theorists, it goes back to the Golden Age of Dutch Painting, which captured light like no other. Minimalism, in turn, leads us straight to the Land of the Rising Sun and the Japanese obsession with creating spaces where order and function prevail. But when we come to think about it these notions are also very present in the Nordic way of living, and the development of concepts such as Higgy and Lagom, and the search for comfort and balance.
SHOP THE TREND
Baruka Drawer Handle + Ike Drawer Handle
Embrace the Essence of Japandi With PullCast
And what better way to infuse your living spaces with the essence of Japandi than through the exquisite hardware designs from PullCast? With their meticulous craftsmanship, seamless textures, and aesthetic equilibrium, PullCast's hardware pieces align harmoniously with the Japandi ethos. These designs, carefully curated to reflect the splendor of nature and the elegance of simplicity, empower you to transform your home into a sanctuary of timeless allure.
Take advantage of the 20% OFF PullCast Online Store Sale, where you can find ready-to-ship in-stock items to match your interior projects to this marvelous trend. Browse through the array of premium-quality hardware to find sleek lines designs and objects of elegant rustic inspiration that will elevate your doors and cabinetry and help you achieve timeless atmospheres.
SHOP THE TREND
Poke Cabinet Handle + Sonoran Drawer Pull
---
SEE ALSO: Keep On Trending – Exciting Ways to Upgrade Your Kitchen
---
In an era where the boundaries between the virtual and the real often blur, Japandi shines as a design movement that embraces the authenticity of the physical world. So, embark on a journey that merges the soul-soothing tranquility of Japanese aesthetics with the functional elegance of Scandinavian design, while profiting from the 20% OFF PullCast Online Store Sale. Embrace the Japandi trend with open arms, and let PullCast's exquisite hardware guide you in sculpting spaces that echo the beauty and serenity of two culturally rich worlds.
---
---
PullCast Blog was glad to show you how to embrace the Japandi trend. Feel free to share with us if this is or isn't a trend you are about to follow. Subscribe to our newsletter and be the first to know anything and everything about the upcoming trends in the interior design world! Stay tuned to PullCast through  Facebook, Pinterest, and Instagram!