INTERIOR DESIGN IDEAS: DECONSTRUCTING A UNIQUE MASTER BEDROOM SET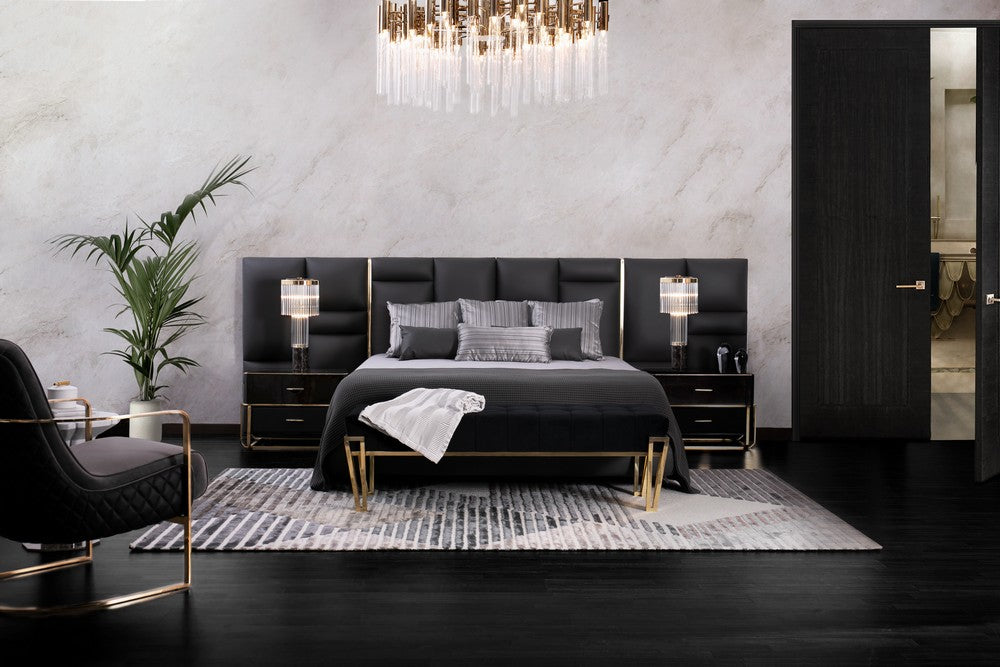 Interior Design Ideas: Deconstructing a Unique Master Bedroom Set ⇒ In today's article, PullCast Blog will be deconstructing a unique master bedroom set that brims with one-of-a-kind interior design ideas for your pure consideration. 
 From sumptuous furnishings and upholsteries to exquisite lighting designs, walk-in closet inspirations and, of course, decorative hardware, the following interior design project will certainly give you an idea of how you can modernize and upgrade your bedroom decoration, ultimately creating the perfect bedroom design! 
Beds & Nightstands
Beds and nightstands are the most essential pieces of bedroom design and as such one ought to be careful when selecting, not only when it comes to style but also functionality and comfort. When it comes to beds, there are so many others, you can either go for a more minimal approach or perhaps go all out and pick one wit a massive upholstered headboard. A good option would be the Château bed by LUXXU.
In regards to nightstands, it can be quite difficult to select one, seeing that there are so many options in different colors, shapes, and textures. For an upgraded look, make sure to select a nightstand that highlights a distinctive drawer handle, take for instance the example below, a unique design gets further enhanced by the presence of PullCast's Waltz drawer handle.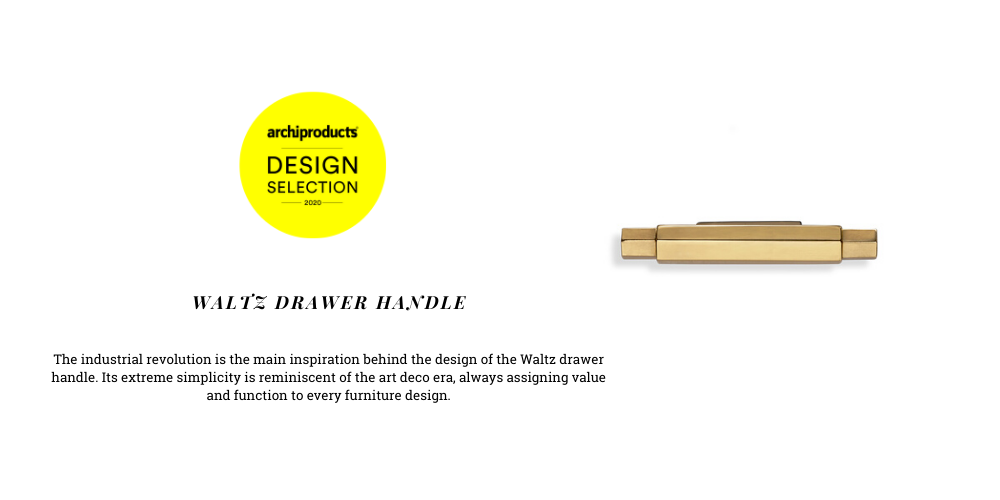 Lighting
Bedroom lighting is one of the most important aspects to take into consideration when decorating one's chambers. They are bound to set the mood and provide an elegant touch to the overall bedroom design.
In this set, one can take a look at the Pharo table lamp. This outstanding lighting piece was inspired by the architectural lines of lighthouses. It features a marble base that supports the delicate crystals which in turn are topped with a brass plate.
Furniture & Upholsteries
Introducing soft and plush upholsteries into your master bedroom is an excellent way to upgrade its decoration. In addition, it is important to have other seating areas that complement the bedroom as the bed should not be the only place. These cushioned designs will add warmth and coziness to your bedroom design. And of course, one can never overlook the power of having greenery in a room!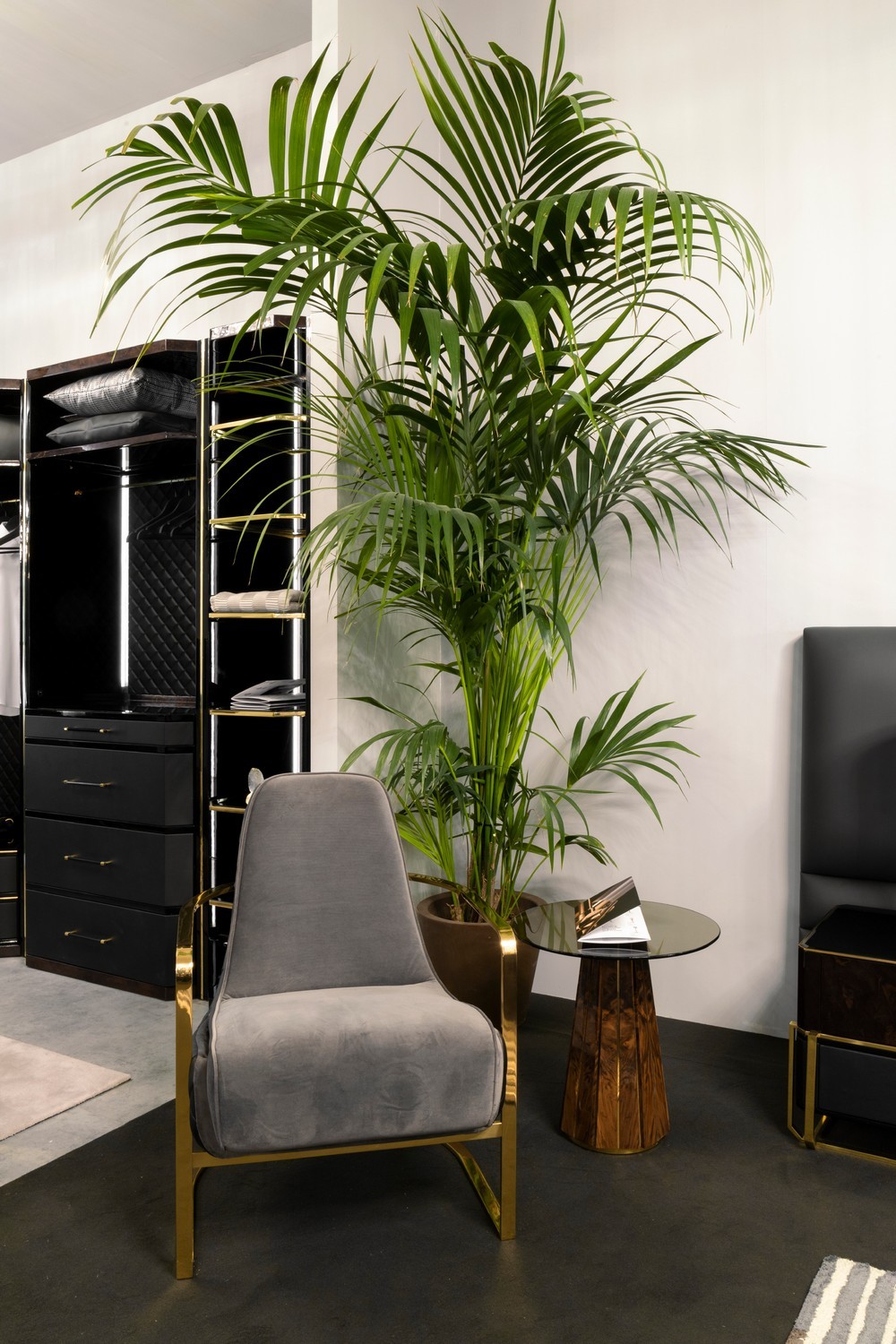 The exceptional Ocadia armchair presents a brass frame and velvet covering, providing all the comfort and style a bedroom design requires.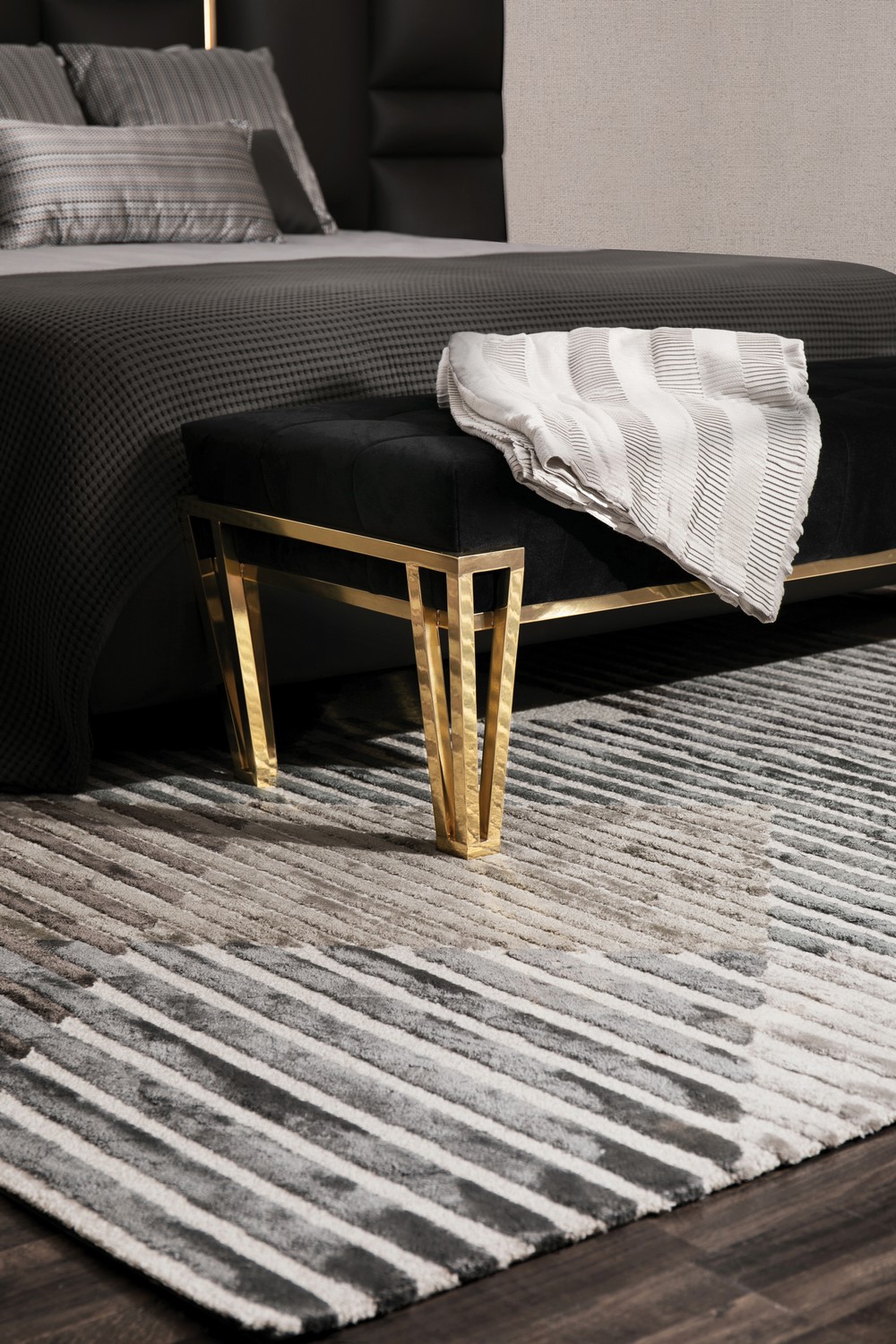 Made with the finest materials, the Nubian ottoman features leather upholstery, and brass legs. With its contrasting shapes, this geometrical ottoman is perfect for luxurious interiors.
Closet Ideas
Walk-in closets are the perfect storage solutions that allow homeowners to save a lot of space and time. It is important to choose a closet that is both functional and stylish and includes an up-to-date organization system. The following walk-in closet idea presents a sleek and modern form as well as a darker color palette that brings a timeless and elegant allure.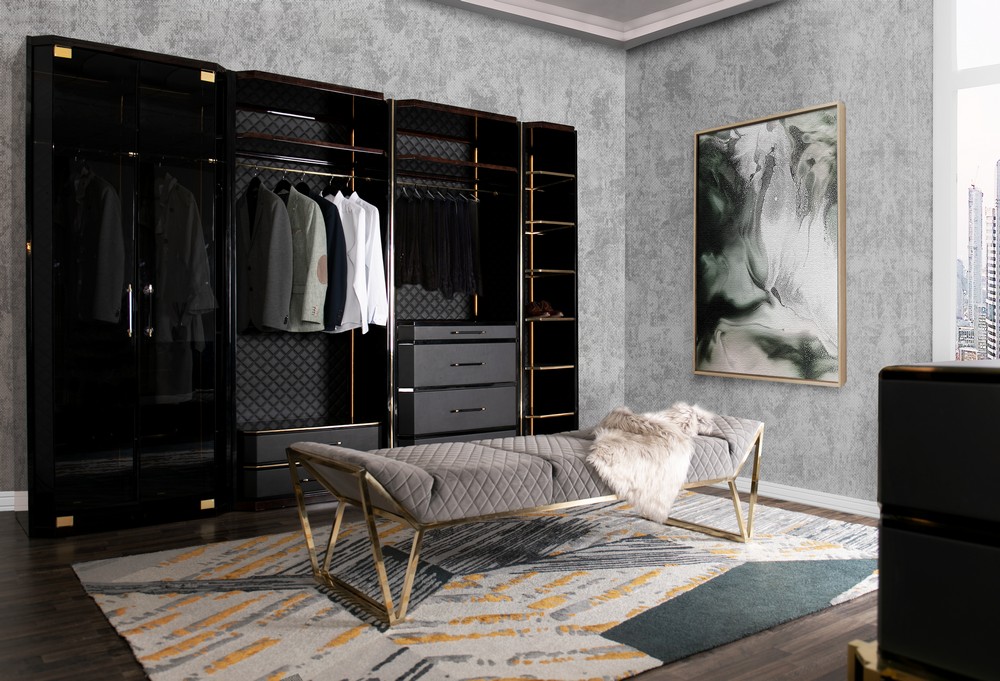 Waltz is a modular piece that has a customizable organization system featuring rods, shelves, and drawers. It is made of the finest materials, from walnut root veneer to black leather and lacquered wood.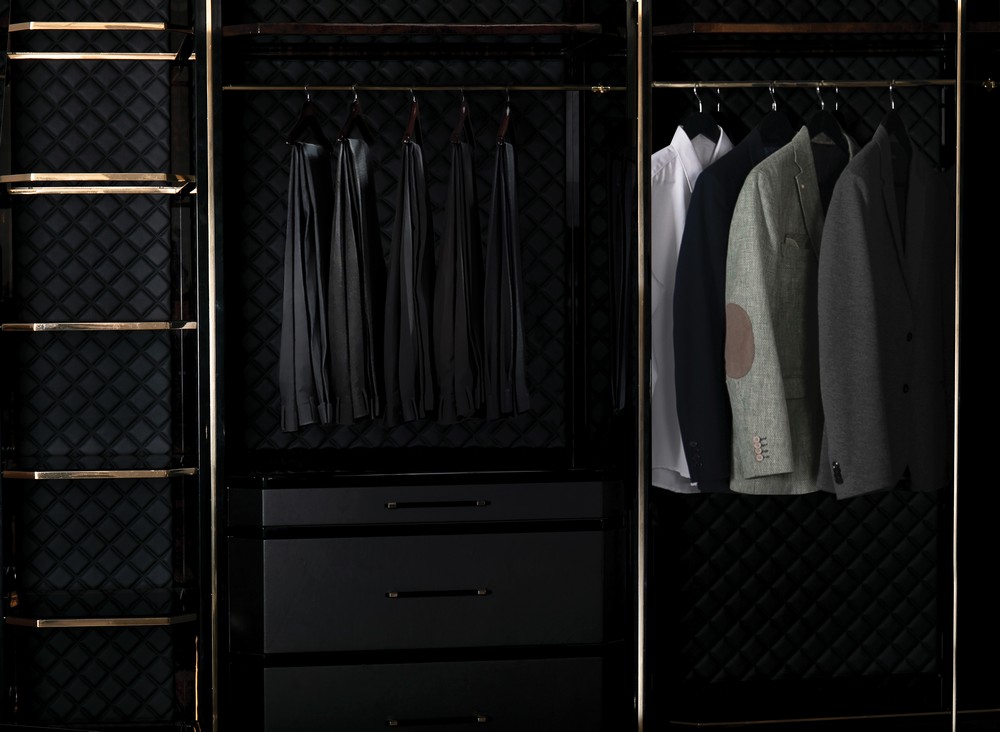 Editor's Choice: Bedroom Furniture Hardware Edition
The decorative hardware products easily become a perfect fit for nightstands and bedside tables or even dressers. If you are looking to giving a subtle yet impactful design to your bedroom, then the following interior design ideas should be of consideration.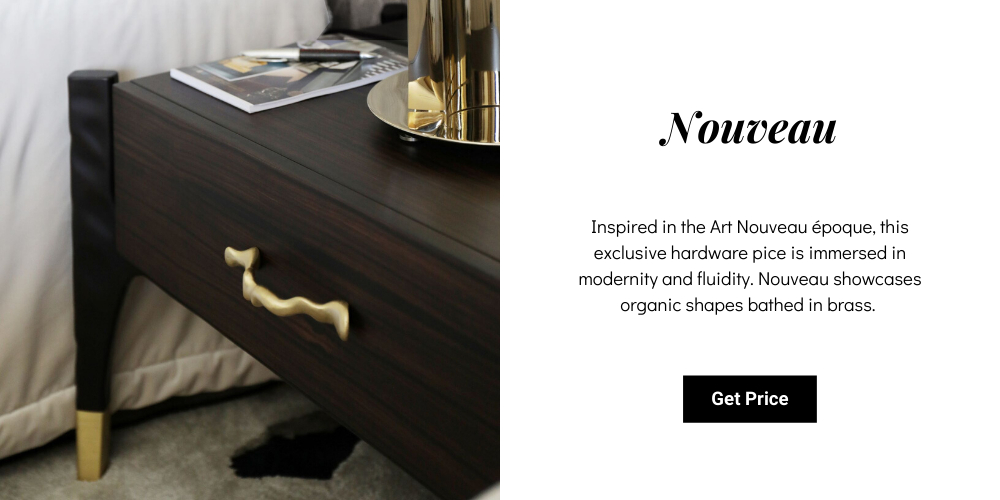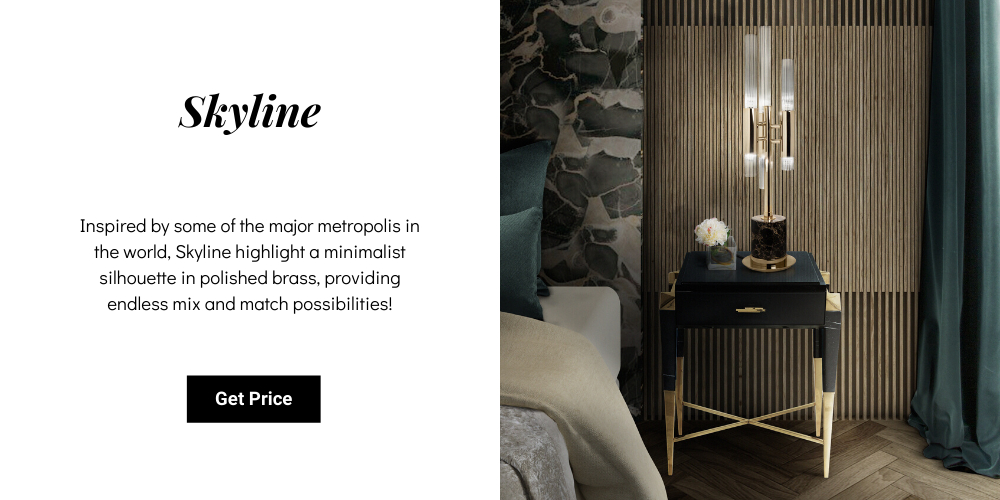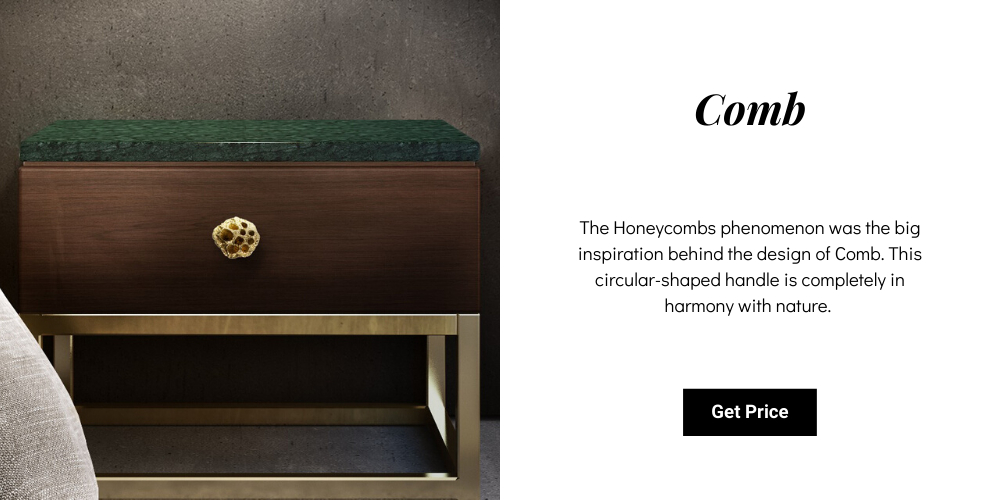 Discover the exclusive and luxury world of PullCast and dive in our amazing and elegant list of decorative and architectural hardware products. They will help you elevate and transform your home decor or your interior design project into a unique experience!  For more interior design ideas, follow us on Facebook, Pinterest, Twitter, Instagram, Linkedin, and Youtube!