RENEW YOUR BEDROOM FURNITURE DESIGNS WITH DECORATIVE HARDWARE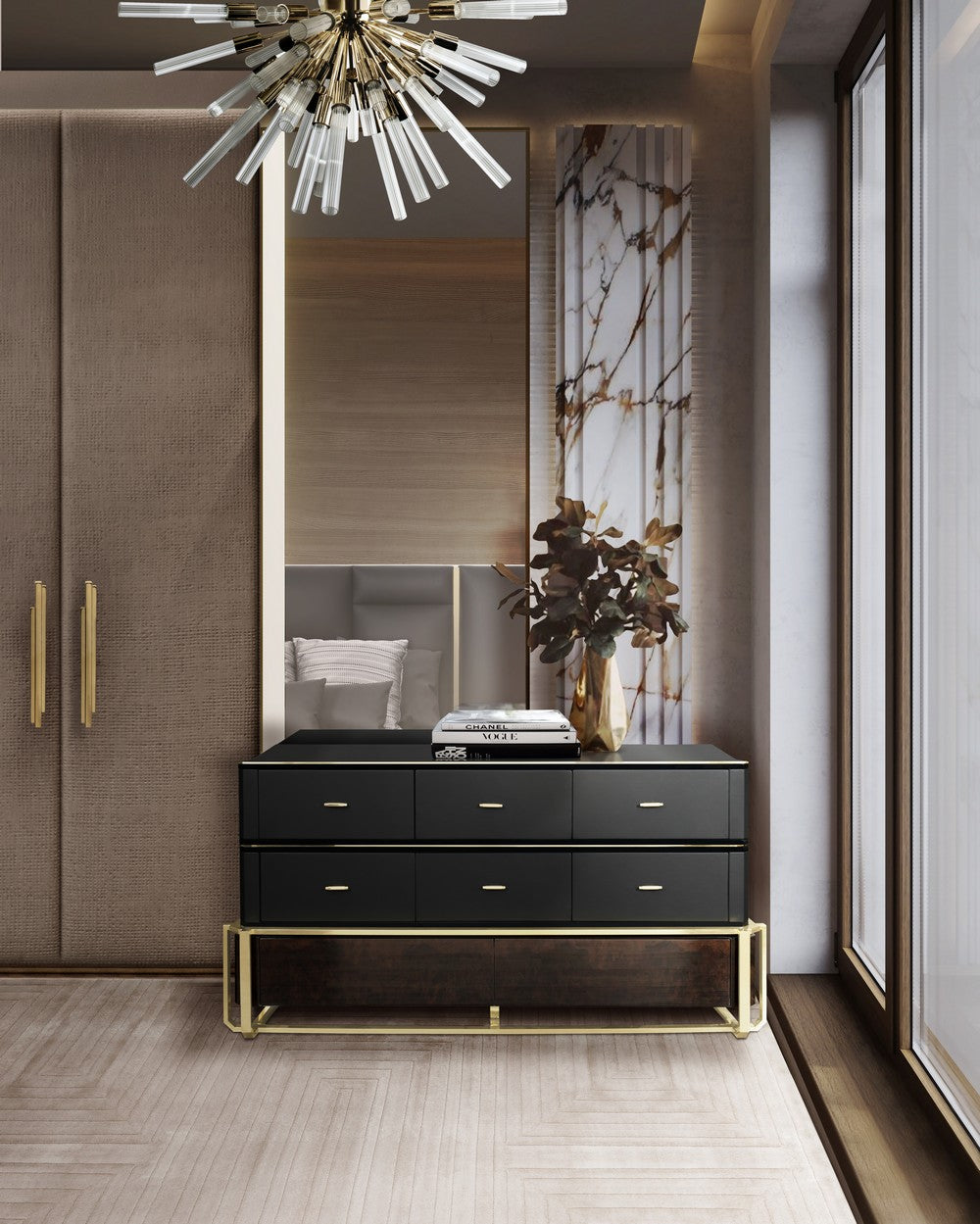 Renew Your Bedroom Furniture Designs with Decorative Hardware ⇒ Sometimes paying more attention to details is the best way to improve your bedroom aesthetic, after all the beauty lies in the details. Accessories such as decorative hardware can certainly bring a room together and enhance the overall design of your furnishings.
When it comes to hardware, these petite design elements should be seen as jewelry for furniture designs as they can make quite a statement decor-wise. In today's article, PullCast Blog explores a series of exquisite bedroom furniture designs that highlight outstanding hardware pieces that can certainly give a new life to your bedroom furniture.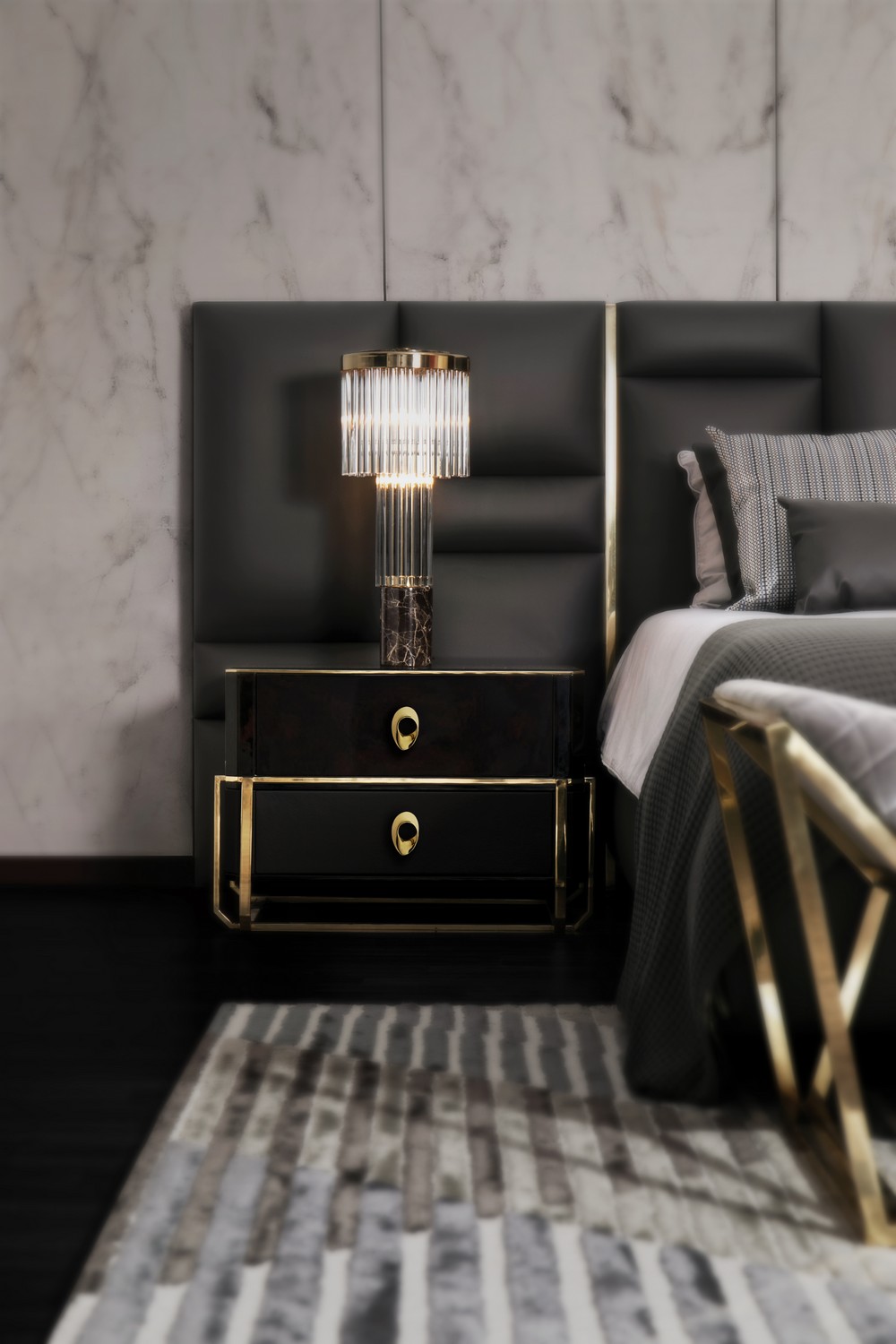 Color contrast is a must, especially when you are combining different design elements. For example, in this bedroom design, the black tones of the nightstand get an upgrade due to the golden details of the Infinity drawer handle, granting it a timeless and graceful allure.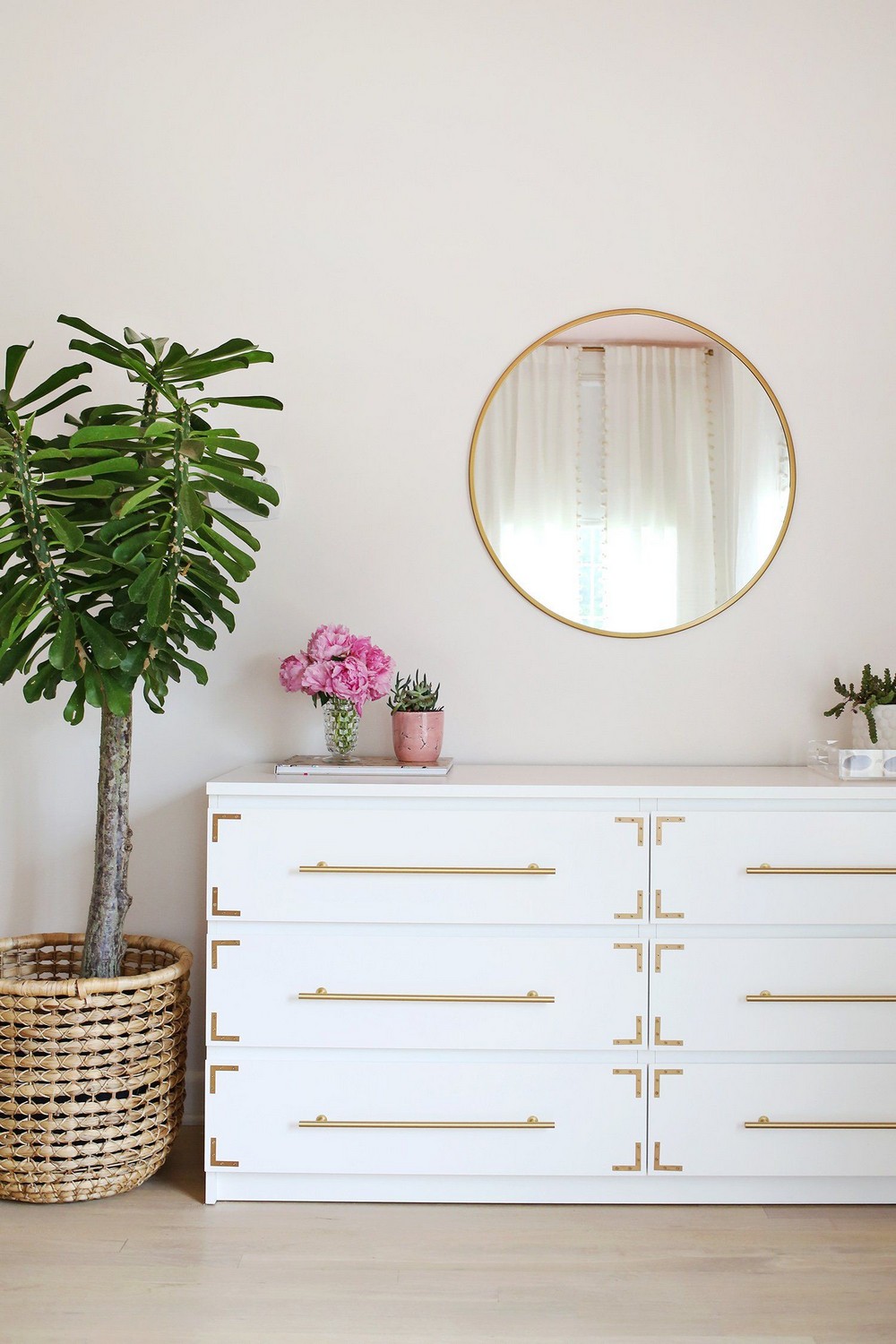 Opting for lengthy brass pulls for your bedroom furnishings is assuredly an excellent way to increase the style and personality of your space. In this case, a combination of stunning Gold champagne hardware pieces from A Beautiful Mess provides all the glamour a bedroom needs.
⇒ Related Article: Interior Design Ideas – Deconstructing a Unique Master Bedroom Set ⇐
Above all, the most important aspect of interior design is functionality. Decorative hardware, such as the Waltz drawer handles certainly fulfills this notion as its simple yet sleek form adds a more industrial flair to this bedroom interior. bedroom furniture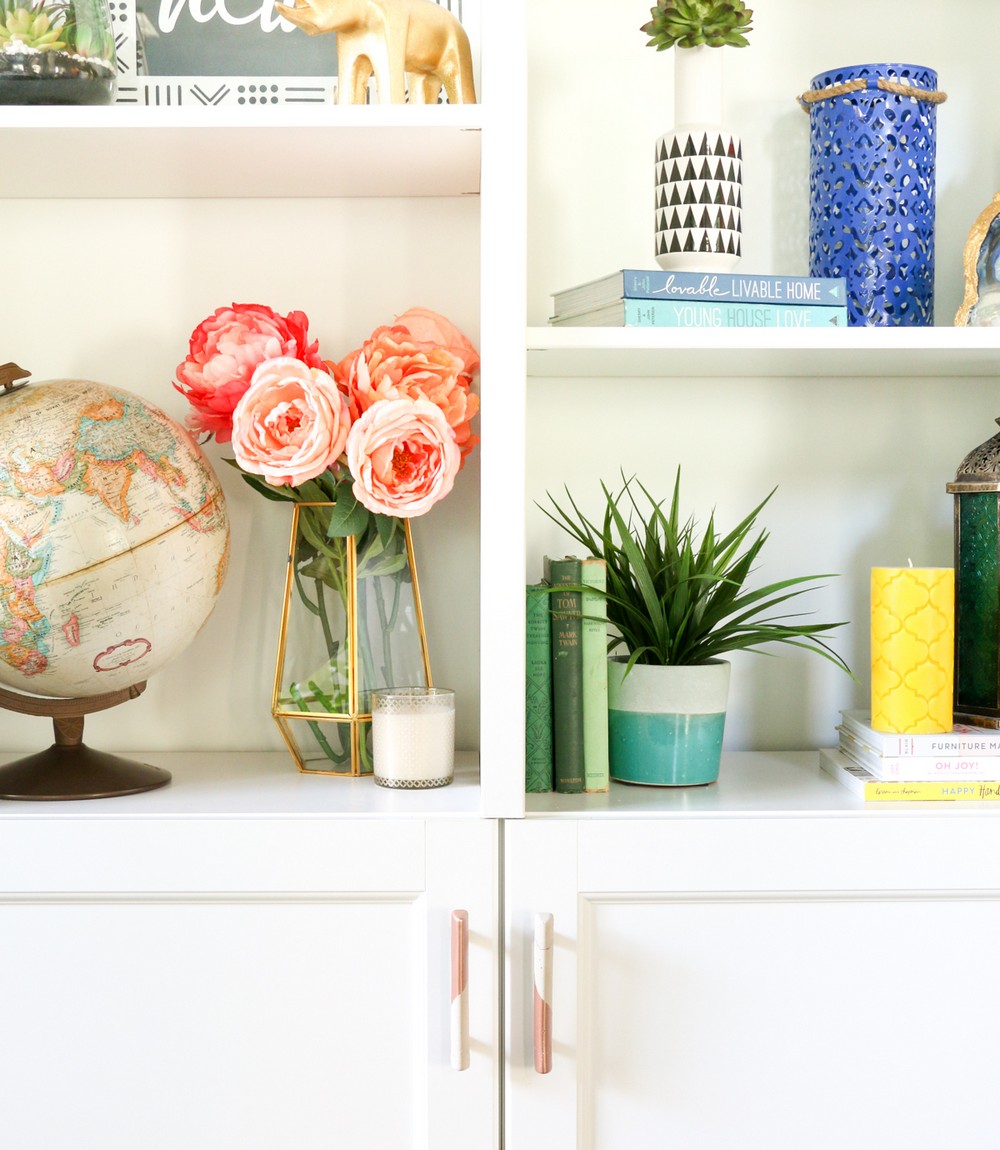 The mixing materials trend will always be in style and what better way to give an extra little something to your bedroom furniture than to go for decorative hardware pieces that highlight more than one material. For instance, these copper and concrete pulls from A Kailo Chic Life certainly make a decor statement. bedroom furniture, bedroom furniture
If you want to improve the aesthetic of your bedroom design, then selecting distinctive hardware pieces that are reminiscent of a certain art movement is certainly a good way to start. For instance, the Nouveau drawer handle was inspired by the Art Nouveau period and highlights a sense of modernity and fluidity which is an exquisite complement for any type of furnishing.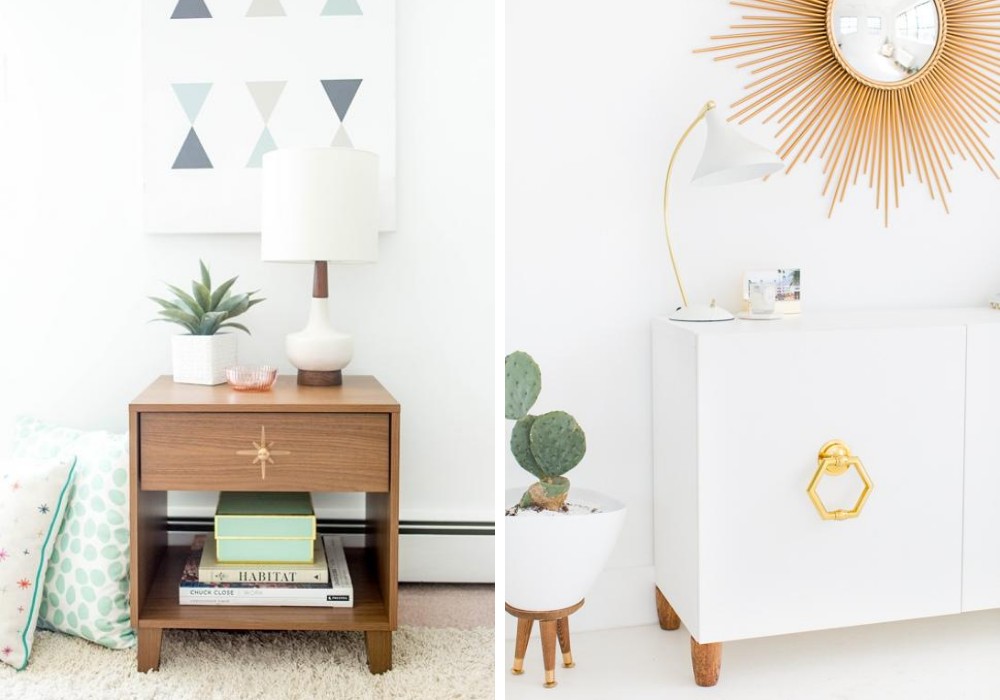 Opt for decorative hardware that evokes a sense of mid-century design and retro glamour. The first example features a gold starburst pull from Green Day DIY that immediately enhances the overall aesthetic of the clean-lined furnishing. The second interior highlights the importance of using geometric features in interior design. The hexagonal door knocker from Sugar and Cloth unquestionably grants a more refined vibe to the sideboard.
If you want to discover more about the exclusive and luxurious world of PullCast and our elegant collections of decorative and architectural hardware, then feel free to follow us on social media: Facebook, Pinterest, Twitter, Instagram, Linkedin, and Youtube!