ITALIAN FINEST: MORELATO – A LEGACY OF CRAFTSMANSHIP AND EXCELLENCE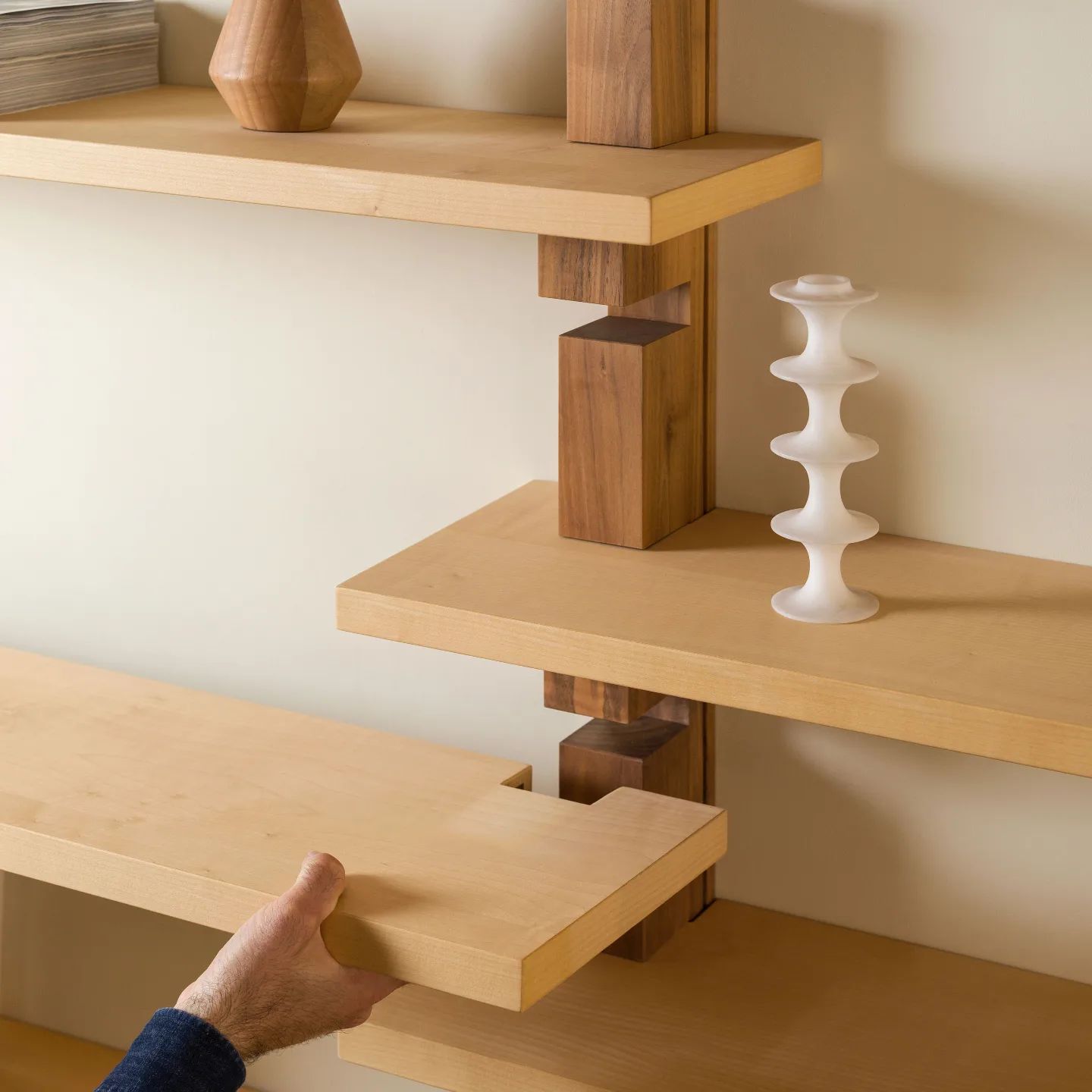 ITALIAN FINEST: MORELATO – A LEGACY OF CRAFTSMANSHIP AND EXCELLENCE – The Morelato family has dedicated generations to the art of crafting exquisite, bespoke wooden furniture, embodying the tradition instilled by their founder, Aldo Morelato. Morelato furniture is a collection of meticulously crafted pieces, born out of love and artisanal expertise. The PullCast Blog delves into the history of a brand that shares the same values as PullCast.
---
SEE ALSO: Fall Sale Fabulous – New Arrivals At The Online Store
---
ITALIAN FINEST: MORELATO
A LEGACY OF CRAFTSMANSHIP AND EXCELLENCE
Morelato, a renowned brand from Lombardy, stands as a symbol of innovation, meticulous research, and a production journey that began with classic furniture. Over the years, it has evolved in collaboration with skilled designers, venturing into contemporary object design and tailor-made furniture that caters to the unique needs and desires of customers. Morelato reflects an unwavering commitment to understanding and harmonizing with the rituals and requirements of our living spaces.
The "Morelato collection" epitomizes passion, attention to detail, and the fine art of tailoring furniture to meet individual customer requests, ensuring a timeless beauty in each bespoke piece.
The Morelato Story: A Tradition of Craft and Values
PHOTO: © Silver Fox Studios
Morelato's values, deeply ingrained in the family, are evident in their commitment to quality, reliability, dedication, and enthusiasm. Aldo Morelato passed down these values, emphasizing care and attention throughout the production process, aiming to characterize and personalize every item in their catalog and custom-made furniture.
The Morelato family proudly enters the third generation, embracing the responsibility of expanding and promoting the Morelato legacy globally. This multi-generational engagement reflects their dedication to upholding a process-driven approach to their craft, involving various family members in different facets of the business, from production and design to communication and commercialization.
EDITOR'S CHOICE
Pebble Drawer Handle + Waltz Drawer Handle
---

         SEE ALSO: Transform Your Bathroom Into a Spa-Like Retreat
---
Morelato: A Fusion of Heritage and Craft
PHOTO: © MORELATO
The history of Morelato is intertwined with the rich tradition of craftsmanship that defines the Lombardy region. Their furniture collection spans a range of styles, from Biedermeier and Direttorio to the modern era, showcasing their ability to adapt and innovate while preserving the artisanal tradition.
Quality is the cornerstone of Morelato's furniture production. It hinges on qualified design, the use of premium materials, traditional craftsmanship, and meticulous attention to every production detail. The company carefully selects high-quality solid wood from sustainable plantations to ensure both aesthetics and structural integrity.
EDITOR'S CHOICE
Fungi Drawer Handle + Kesya Drawer Handle
The Art of Tailoring: Morelato's Bespoke Approach
PHOTO: © MORELATO
Morelato embraces the diverse needs and rituals that shape our living spaces, offering a wide range of options to furnish homes. Their extensive catalog presents a variety of formal and typological experiences, allowing customers to create compositions that align with their taste and style preferences.
Understanding the living and furnishing requirements of different individuals, Morelato offers tailor-made solutions, enabling customers to design bespoke furniture that perfectly suits their unique home spaces. Morelato remains committed to providing ongoing support, from repairs to subsequent amendments, ensuring customers enjoy their investment for years to come.
EDITOR'S CHOICE
Baruka Drawer Handle + Brubeck Cabinet Handle
---
SEE ALSO: Create a Design Signature With Sale Premium Hardware
---
Incorporating the values of tradition, craftsmanship, and innovative design, just like PullCast, Morelato continues to define the landscape of Italian cabinet making, offering timeless, bespoke furniture that stands the test of time. Through meticulous attention to detail and a dedication to quality, Morelato crafts pieces that resonate with the essence of elegance and sophistication, shaping living spaces with grace and finesse.
---
---
Morelato is synonymous with Italian finest. Its legacy is unquestionable, and that is why the brand has become a landmark in Lombardy, comprising all the values expected from made-in-Italy furniture. For more fascinating insights into the world of design and craftsmanship, keep reading the PullCast Blog. Subscribe to our newsletter and follow PullCast on Facebook, Pinterest, and Instagram for updates!