PULLCAST AT SUPER NAMAI: FEATURED AMONG THE BEST IN LITHUANIA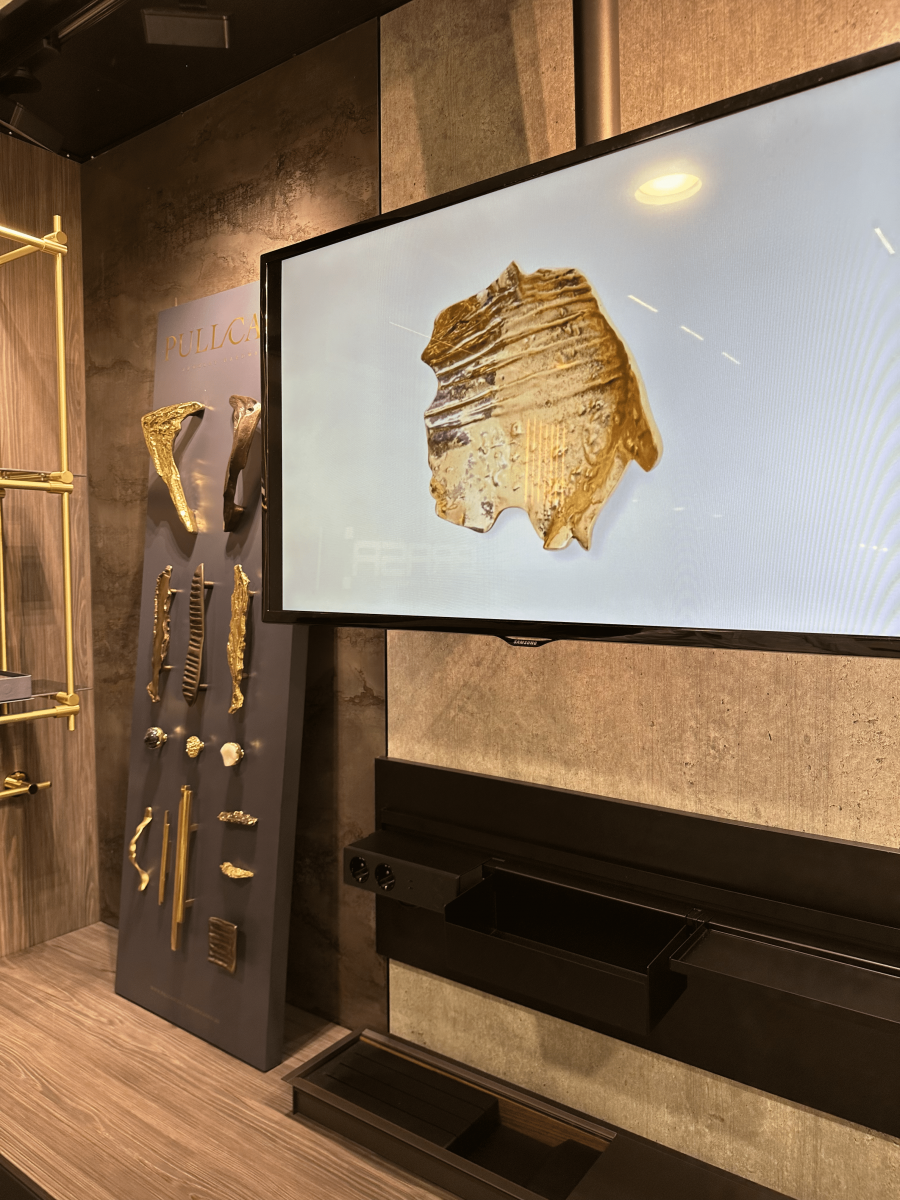 PULLCAST AT SUPER NAMAI: FEATURED AMONG THE BEST IN LITHUANIA – The stage was set, the lights were ablaze, and the world of interior design enthusiasts gathered in eager anticipation at the Super Namai 2023 exhibition, held at the renowned LITEXPO, Vilnius exhibition and congress center. This grand event, a confluence of cutting-edge designs, innovative solutions, and creative brilliance, captivated attendees seeking the latest in interior design trends, renewable energy, and smart systems. PullCast was honored to be a part of this major event that keeps redefining Lithuania's interior design scene year after year.
---

SEE ALSO: Fall Sale Fabulous – New Arrivals At The Online Store
---
PULLCAST AT SUPER NAMAI 2023
FEATURED AMONG THE BEST IN LITHUANIA
Amongst the myriad of extraordinary exhibitors, PullCast, a name synonymous with exquisite hardware designs, made its mark through its esteemed reseller, Brasa at Super Namai (Super Home). Brasa, a beacon of luxury and innovation, started its journey in 1997 with a group of visionary artisans, fueled by a passion to redefine home comfort and luxury. Today, Brasa stands as the epitome of unparalleled artistry and innovation in the realm of the Lithuanian interior design scene, and PullCast is most glad to be a part of that great adventure.
Brasa's Bet On Craftsmanship
The international exhibition Super Namai provided a stage for interior design businesses to shine, inviting participants from Lithuania and beyond to explore and engage with the innovative solutions presented. As attendees marveled at the craftsmanship and design showcased by Brasa, featuring PullCast's hardware, it was evident that this collaboration struck a chord with the Lithuanian interior design community.
PullCast, with its range of premium hardware products, including the Kerma, Kesya, and Jalo door pulls, Baruka cabinet handles, and Kesya drawer handles, just to name a few, perfectly complemented Brasa's commitment to quality and luxury, as shown in Super Namai.
AS SEEN IN SUPER NAMAI 2023
Kerma Door Pull + Kesya Cabinet Handle
---
SEE ALSO: Interior Design With a Twist and a Sophisticated Mid-Century Vibe
---
The Bond Of Shared Values
At the core of Brasa's philosophy lies an unwavering commitment to quality. Each meticulously selected furniture setting embodies the essence of craftsmanship and undergoes rigorous testing to ensure durability. Brasa continuously strives to marry tradition with modernization, embracing the latest trends while delivering timeless furniture fittings. PullCast's creations, meticulously designed and crafted, fit Brasa's demands. All the designs Brasa chose to exhibit are a testament to the artistry and innovation that both PullCast and Brasa represent.
AS SEEN IN SUPER NAMAI 2023
Baruka Cabinet Handle + Leaf Door Pull
---
SEE ALSO: A Personalized and Unique Bespoke Gift
---
The PullCast Blog extends its heartfelt gratitude to Brasa for their unwavering trust in PullCast and for showcasing and presenting its exceptional products to the discerning Lithuanian interior design community. Together, we look forward to continued collaborations that redefine the boundaries of luxury and innovation in the decoration sector.
Would you also like to become a PullCast reseller and feature premium hardware craftsmanship in your showrooms and interior design projects? Reach out and find out how!
---
---
PullCast at Super Namai was able to reach out to the Lithuanian interior design community through its esteemed reseller, Brasa. Stay tuned to the PullCast Blog to see where you will be able to find PullCast next. Tradeshow season is on, and the brand is taking the opportunity to reach its audience all across the globe and establish ongoing connections with old and new partners. Subscribe to our newsletter for the latest PullCast news! Follow us on Facebook, Pinterest, and Instagram.