SHAPING TOMORROW: THE VISIONARIES OF MODERN INTERIOR DESIGN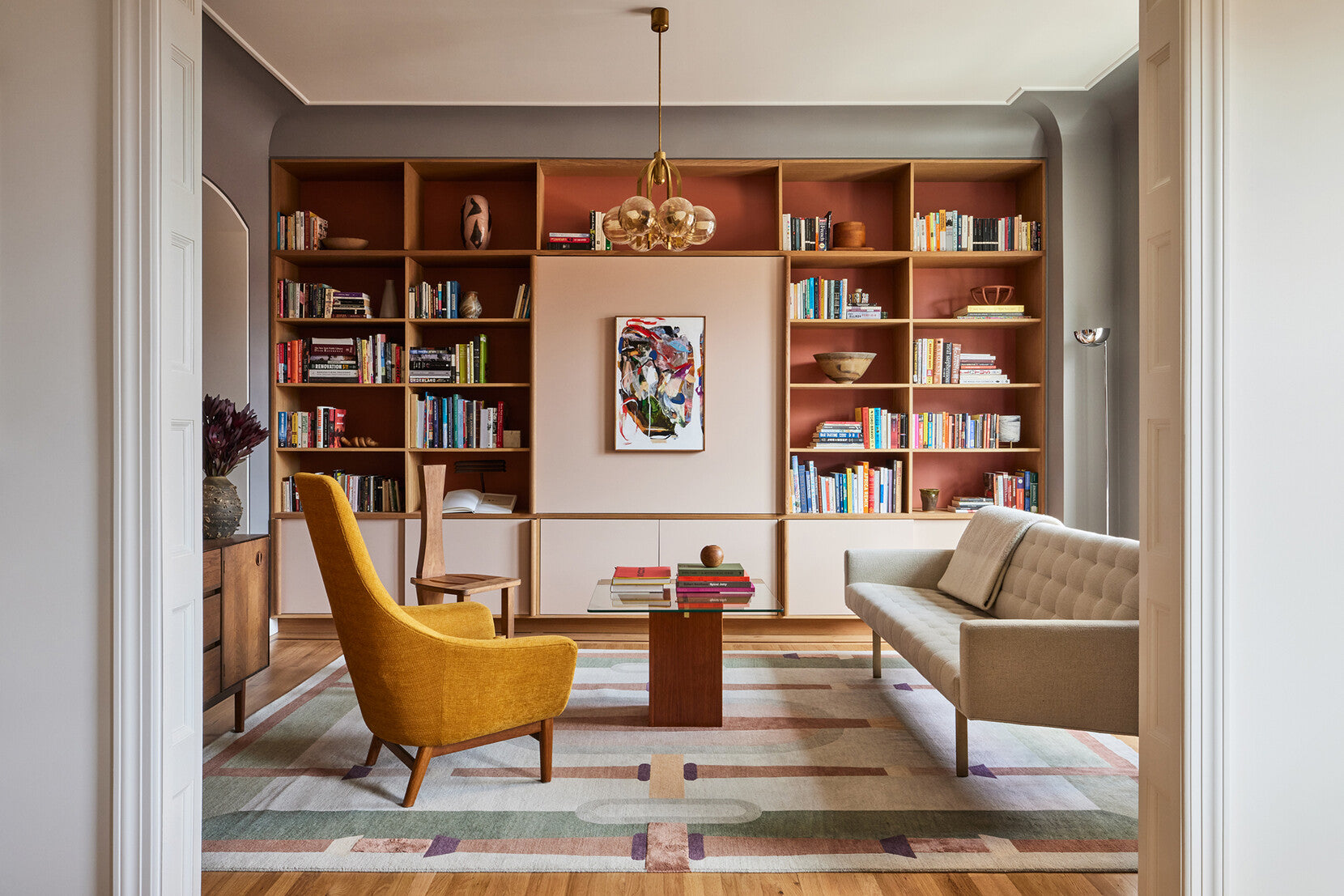 SHAPING TOMORROW: THE VISIONARIES OF MODERN INTERIOR DESIGN – A new wave of young and dynamic interior design companies is pushing the boundaries of creativity, setting their sights firmly on the future. These design firms are not only redefining aesthetics but also reimagining the very essence of how we work and interact within spaces. Let's take a closer look, through the eyes of the PullCast Blog, at three remarkable interior design companies that epitomize this fresh and forward-thinking approach.
---
SEE ALSO: Fall Sale Fabulous – New Arrivals At The Online Store
---
SHAPING TOMORROW
THE VISIONARIES OF MODERN INTERIOR DESIGN
1. GRT Architects: Crafted in Brooklyn, Inspired by History
PHOTO: © GRT ARCHITECTS
GRT Architects, hailing from the vibrant borough of Brooklyn, New York, epitomize the fusion of history and modernity in their designs. Founded by Tal Schori and Rustam-Marc Mehta, childhood friends turned design virtuosos, GRT Architects embarks on a unique journey that blends their love for history and arts with a passion for design.
PHOTO: © GRT ARCHITECTS
Having started their creative voyage in 2014, GRT Architects has steadily expanded its horizons. The firm's portfolio showcases a diverse range of projects, from adapting historical buildings in New York City to collaborative endeavors with artists and galleries, not to mention their foray into product design. What sets GRT Architects apart is their keen attention to detail, crafting designs that harmonize aesthetics and technical prowess.
PHOTOS: © GRT ARCHITECTS
At the heart of GRT Architects' ethos lies a belief in a thoughtful design process, emphasizing reading, thinking, and understanding before pen meets paper. Their trademark work often marries contemporary aesthetics with a deep respect for historical contexts. Beyond their design ventures, GRT Architects actively engages in community initiatives and educational pursuits, embodying their commitment to social responsibility and knowledge sharing.
EDITOR'S CHOICE:
Karat Drawer Handle + Kesya Cabinet Handle
---
SEE ALSO: Twist and Shout! The Wonders of the Twist Collection
---
2. Moniomi Design: Miami's Dynamic Design Duo
PHOTOS: © MONIOMI DESIGN
In the spirited landscape of Miami, Florida, Moniomi Design, a dynamic husband-wife duo comprising Ronald Alvarez and Monica Santayana, is making waves. Both architects by training, they founded Moniomi Design and quickly established a reputation for their unbeatable design prowess.
PHOTO: © MONIOMI DESIGN
Ronald's background in project management and advertising perfectly complements Monica's creative flair, resulting in a seamless fusion of efficiency and creativity. Their focus on the nitty-gritty, from textiles to furniture, sets them apart in the competitive world of interior design. Moniomi Design offers a comprehensive suite of services, including Full Service Interior Design, Custom Art and Furniture Design, Graphic Design, Space Planning, and Project Management.
PHOTOS: © MONIOMI DESIGN
Based in the burgeoning River Area of Miami, Moniomi Design has embraced the challenges of contemporary design with enthusiasm and innovation. Their holistic approach and attention to detail ensure that every project they undertake is a testament to their dedication and passion for exceptional design and that is why they've been developing bespoke furnishings and collectibles under the name Made by Miomi.
EDITOR'S CHOICE
Puppy Drawer Handle + Quantum Door Pull
3. F3 Architects: Where Diversity Inspires Innovation
PHOTOS: © F3 Architects
F3 Architects, headquartered in the bustling city of London, UK, embodies the spirit of inclusivity, diversity, and openness. For this design firm, diversity is not just a buzzword but an integral aspect of their way of working. They celebrate ideas from every member of their team, fostering an environment where creativity knows no bounds.
PHOTOS: © F3 Architects
The team at F3 Architects brings together a wealth of expertise from diverse backgrounds, resulting in designs that are both elegant and contemporary. Their projects reflect a deep understanding of human experiences, as they strive to create spaces that people eagerly return to. Their commitment to putting people at the center of their designs sets them apart, ensuring that their creations add value and joy to the lives of their clients.
EDITOR'S CHOICE
Macri Cabinet Handle + Butterfly Gold Drawer Handle
---

SEE ALSO: No More Drawer Drama! How to Pick the Right Hardware
---
These three young and hip companies, GRT Architects, Moniomi Design, and F3 Architects, showcase the future of interior design. Their innovative approaches, dedication to excellence, and passion for inclusivity are shaping the landscapes we live and work in. As they continue to evolve and revolutionize the industry, we eagerly await the breathtaking designs and spaces they will create in the years to come.
---
---
Stay tuned to the PullCast Blog where we'll keep sharing interior design businesses that are shaping tomorrow with values aligned with the future and inclusivity. Don't forget to subscribe to our newsletter and follow PullCast on Facebook, Pinterest, and Instagram for updates!