Extraordinary Jewelry Created by Extraordinary Women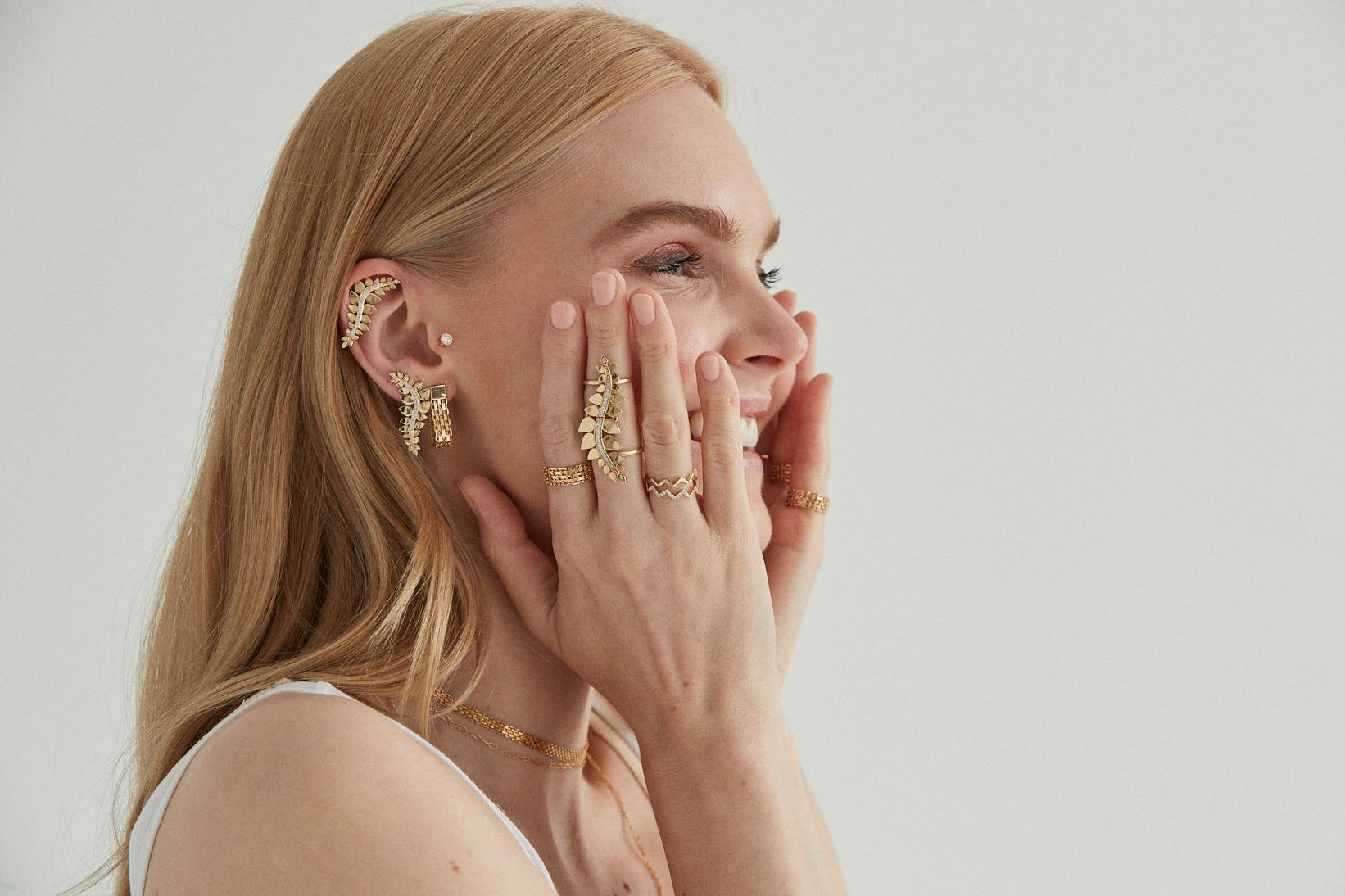 Extraordinary Jewelry Created by Extraordinary Women ⇒ Craftsmanship connects us. The art of making beautiful objects with our hands is a sacred act that people and in particular women have been engaged in since practically the beginning of time. In today's article, we will show you some extraordinary jewelry created by extraordinary women!

Extraordinary Jewelry Created by
---
Extraordinary Women
Celebrate women artisans around the world and explore the most wonderfully unique jewelry details created by women.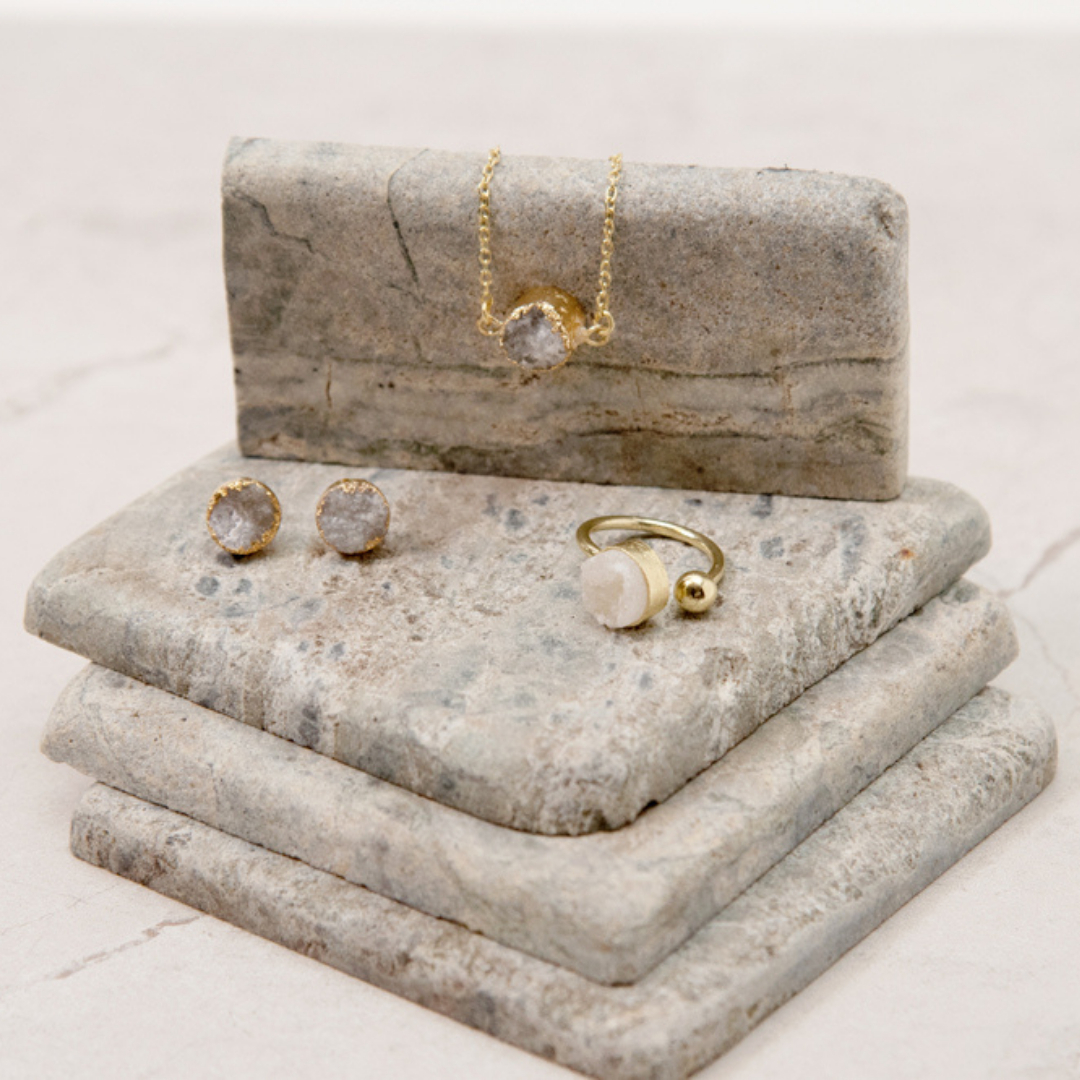 Image Courtesy of Arlokea
Arlokea is an ethical Black woman-owned jewelry brand with elegant and earthy bracelets, necklaces, earrings, and rings. The jewelry is made by artisans in Vietnam, who use recycled bullhorns that have been discarded by the livestock industry, and artisans in Ecuador, who use Tagua seeds that naturally fall from Tagua palm trees.
See Also: 10 Inspiring Women Who Happen To Be the Best Interior Designers Ever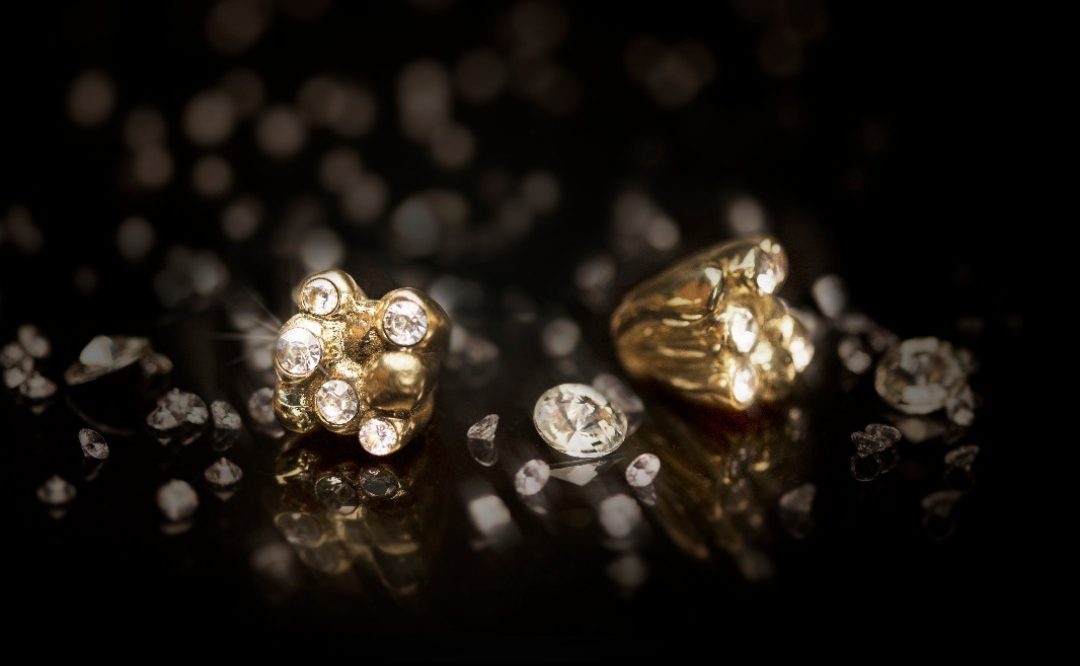 Image Courtesy of PullCast
Feu drawer handle is an unapologetic appropriation of jewelry beauty, elegance, and sophistication allied with the inspiration on the authentic fire corals who shelter sea creatures. Feel the maximalist jewelry design unbodied in Fue polished brass handle with Swarovski crystals or black crystal glass.
Image Courtesy of PullCast
Comprised of three infinity loops, the Trinity drawer handle highlights a particular yet intrinsic aesthetic enhanced by the presence of a white pearl and brass details. Ultimately, this piece was designed as an expressive form that represents value, art, and beauty!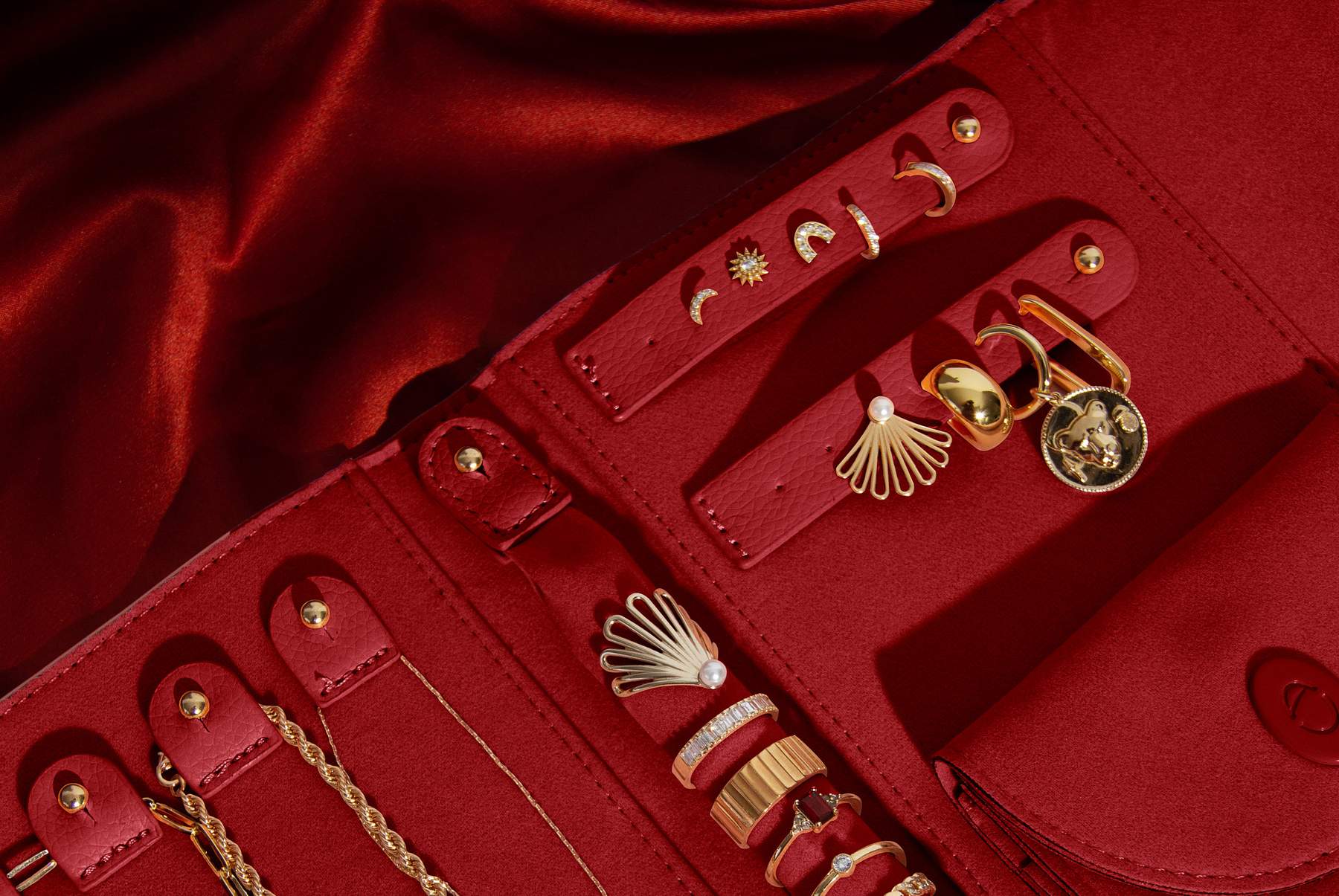 Image Courtesy of AUrate
Founded in 2015, Sophie Kahn and Bouchra Ezzahraoui brought together their experiences working in the fashion and business finance industries, at Marc Jacobs and Goldman Sachs respectively, to create the mission-driven, minimalist jewelry label.
The company only works with mines that have humane working conditions, offer fair wages, are respectful of local communities, and strive to lessen the industry's environmental impact. As a modern luxury brand, AUrate breaks down the traditional meaning of luxury established by the traditional jewelry labels in the industry.
See Also: March Into Spring With PullCast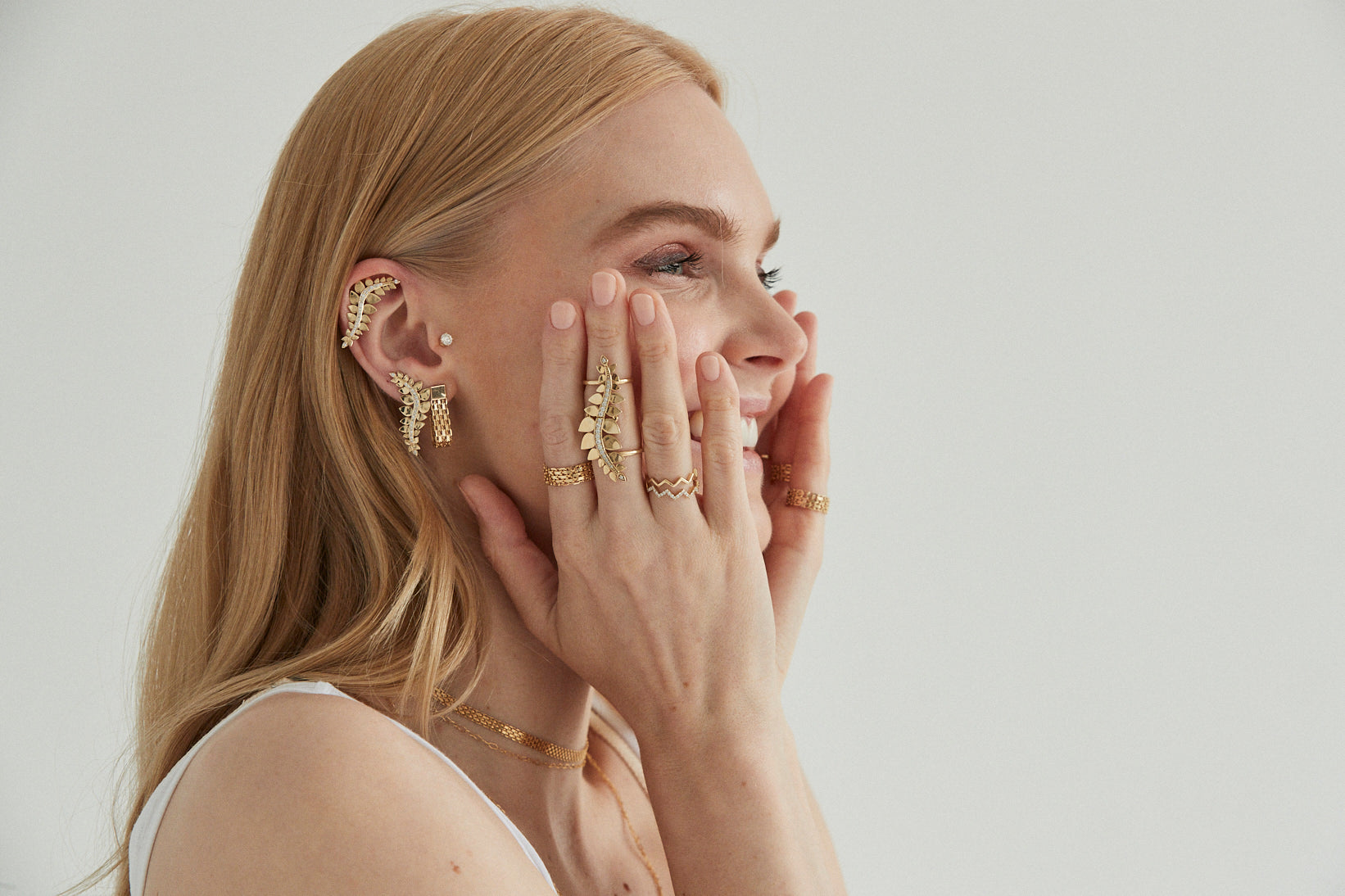 Image Courtesy of KBH Jewels
KBH Jewels' founder and CEO Kimberly Berry Haisch believe her mission is to empower women through sustainable, luxurious jewelry. Her brand's items are created with the intention of being "beautiful modern heirlooms, pieces that can be passed down to future generations."
Founded in 2018, the brand uses 100-percent recycled, and recyclable, 14K gold, and unmined, lab-grown diamonds to create all of its products.
See Also: How To Decorate With Jewelry Hardware? Brand New Ideas from PullCast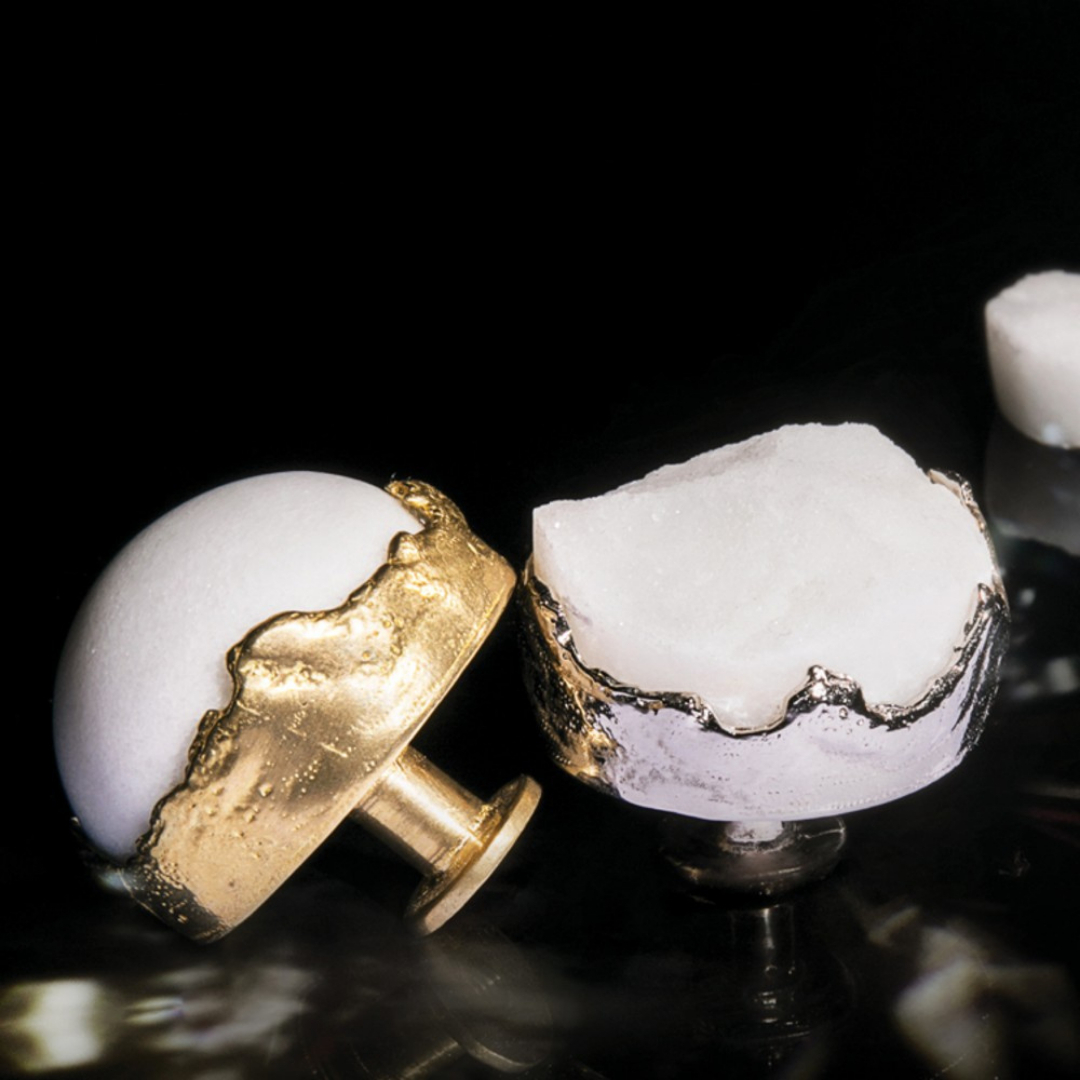 Image Courtesy of PullCast
As a whole, the Tiffany pieces were designed to resemble perfect shapes and eternal purity, an exclusive piece that is bound to become a true piece of jewelry like some of the most known jewelry Tiffany&Co., one of the world's leading references in the industry of jewelry.
Discover the exclusive and luxury world of PullCast and dive into our amazing and elegant list of decorative and architectural hardware products. Did you like our article Extraordinary Jewelry Created by Extraordinary Women? Let us know! They will help you elevate and transform your home decor or your interior design project into a unique experience! For more inspiration regarding decorative hardware, follow us on Facebook, Pinterest, Twitter, Instagram, Linkedin, and Youtube!