March Into Spring With PullCast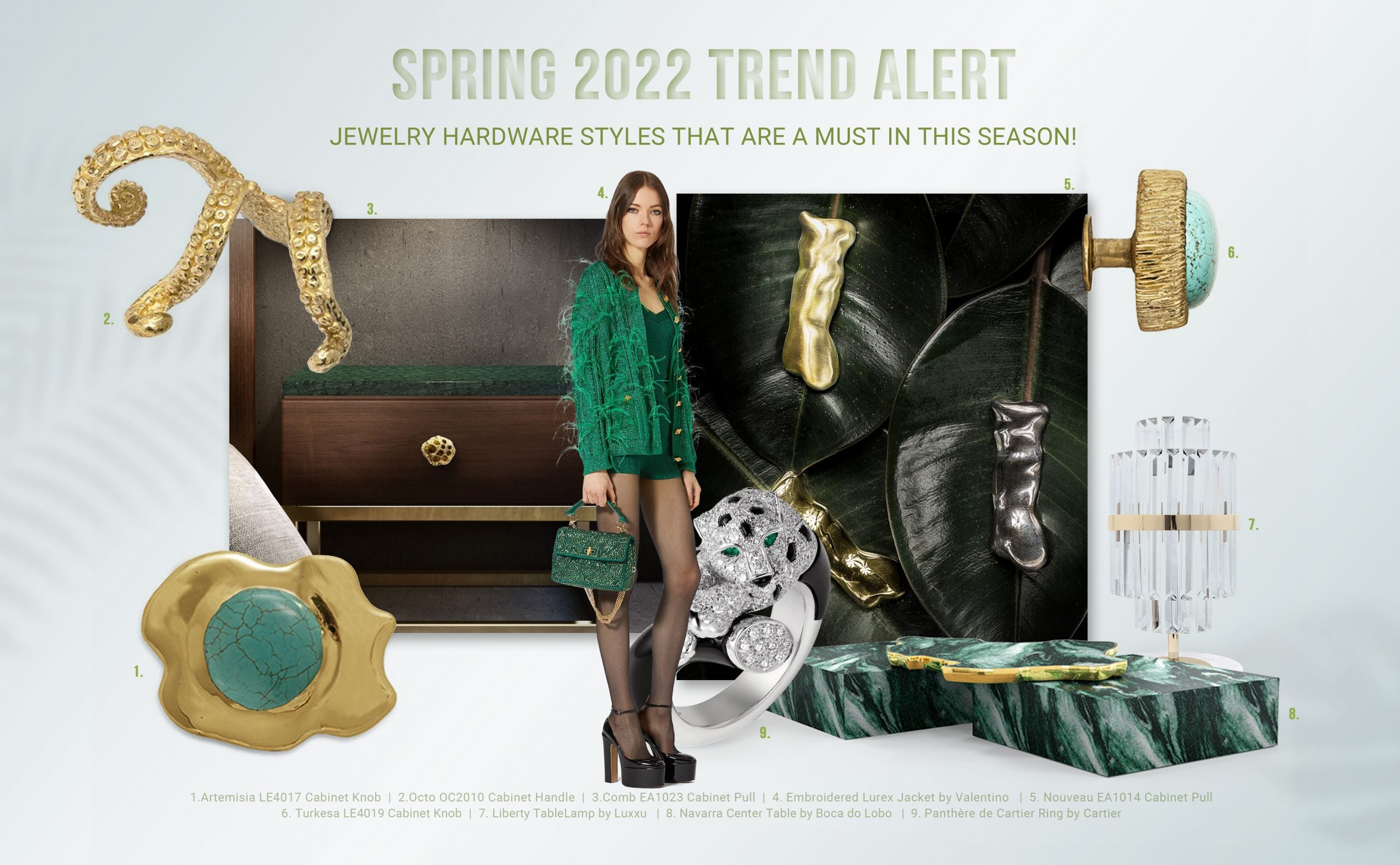 March Into Spring With PullCast ⇒ Spring has arrived! Shop new bright & colorful trends for Spring with new PullCast Spring Sales. Discover here what discounts we have for you and some pieces that we recommend for this season so you can enjoy these amazing sales!

March Into Spring With PullCast
---
⇒ From 7 of March until 24 April ⇐
Subscribe to our mailing list and receive 15% discounts on your first order and enjoy the most powerful decorative statements!
If you are already a member of our great PullCast family but still didn't have a chance to shop our gorgeous jewelry hardware shop now! On the first order in purchase bigger than 100€, use the code  "Spring10" on the checkout and receive a 10% discount.
PullCast Spring Sugestions
From the Earth family, the inspiration for this cabinet handle took part in one of the most aesthetically pleasing sights in nature, the honeycombs phenomenon. Marveled by the angular perfection that bees can form, we have drawn a circle shape, a perfect form, and in complete harmony with nature.
This is a piece to add a little touch of color like the colors that the flowers add to the Spring. Regarded as one of the most soothing colors out there, Artemisia takes its aesthetic and name after the precious gemstone and instantly takes you to a Caribbean location.

Immersed in modernity and fluidity, is inspired in the Art Nouveau époque. An époque full of distinction and luxury, portraited in this organic shape element full of refinement. Follow Nouveau's approach and consider the whole, inside and out with this hand-cast polished brass handle.
Along the ocean floor, round forms with eight long arms float. We have extended octopus features in our Octo drawer handle, an understated elegance bringing an instant character to your furniture designs, through cabinet hardware. Octopus's selection is perfect to create a sculptural scheme in diverse design aesthetics
The Turkesa drawer handles can easily become a sublime detail to furniture designs due to their fluid shape and strong character. The design presents a Turquoise gemstone interior while brass complements its frame, resulting in refreshing color contrast.
Don't forget to subscribe to our mailing list to receive 15% discounts on your first order!

And for our mailing list (who are already subscribers but still didn't buy anything, you will have 10% on the first order in purchase bigger than 100€ with code "Spring10" on the checkout.

• From 7 of March until 24 April •
Discover the exclusive and luxury world of PullCast and dive into our amazing and elegant list of decorative and architectural hardware products. They will help you elevate and transform your home decor or your interior design project into a unique experience! For more inspiration regarding decorative hardware, follow us on Facebook, Pinterest, Twitter, Instagram, Linkedin, and Youtube!
Did you like our article March Into Spring With PullCast ? Let us know!