Laundry Room Designs That Don't Disappoint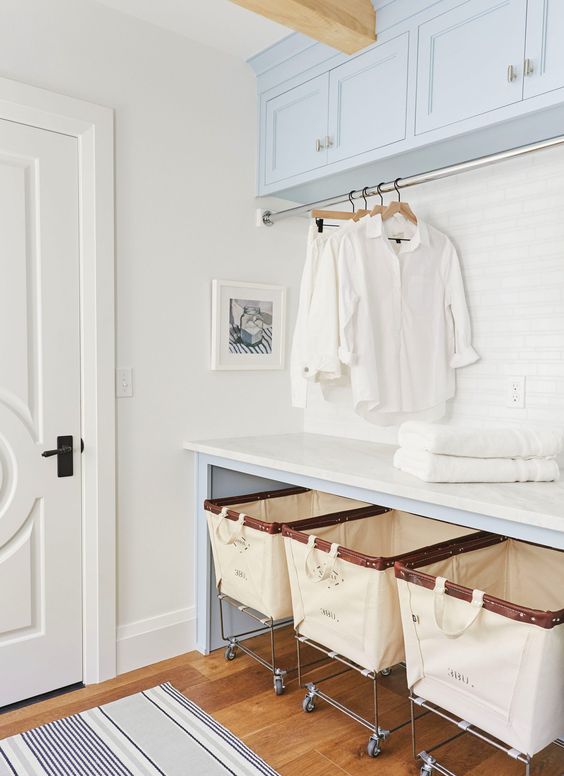 Laundry Room Designs That Don't Disappoint ⇒  Laundry rooms can often be messy, smelly and not at all pleasing, but they don't have to be this way. Decorating a laundry room is an important task that shouldn't be overlooked, especially because it will be one of the most used rooms of the house. You'll need room for all your supplies, for the dirty laundry and for everything to be functional. Take a look at PullCast's suggested Laundry Room Designs.
Prioritize Natural Lighting
Natural lighting will not only make the room seem larger, but it will help you focus more on your task and feel better while doing it so that doing laundry doesn't seem like such a boring thing to do. If you don't have windows in your laundry area, go for a cool or warm white light instead of strong yellow ones.
Choose The Color Scheme Wisely
The color scheme of a Laundry Room Design should be either filled with light colors such as beige and wooden tones, as to convey a clean and calm environment to the area, which will be perfect for tackling laundry, or with a few pops of color mixed into a muted scheme, as to make the room a little more interesting and fun to be in.
Create A Lot Of Storage Space
In your laundry room, you'll need space to keep your laundry detergents and softeners, somewhere to put your dirty laundry for the next load and somewhere to place clean laundry to iron later. If the laundry room is meant for several people, you'll need even more space to divide everyone's clothes so that nothing gets mixed up. It's best to think of practical storage solutions such as laundry baskets with labels on them and maybe a built-in rack to hang dress shirts and other items that crinkle easily.
Don't Forget The Decor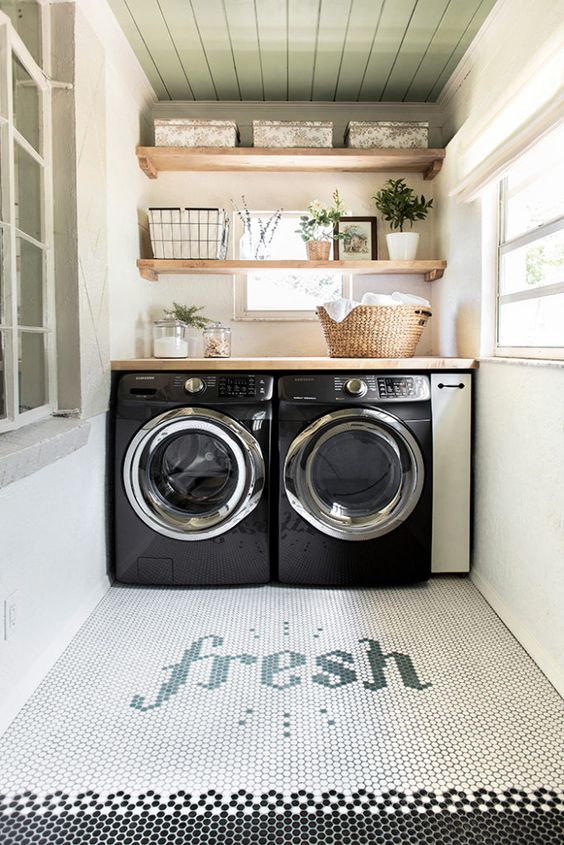 Decoration instantly upgrades a room, so why not decorate the laundry area as well? Add some plants and some wall or shelf art related to laundry and you're all set.
Discover the exclusive and luxury world of PullCast and dive in our amazing and elegant list of decorative and architectural hardware products. They will help you elevate and transform your home decor or your design project into a unique experience! Follow us on Facebook, Pinterest, Twitter, Instagram, Linkedin, and Youtube!