PullCast's Top Projects of 2019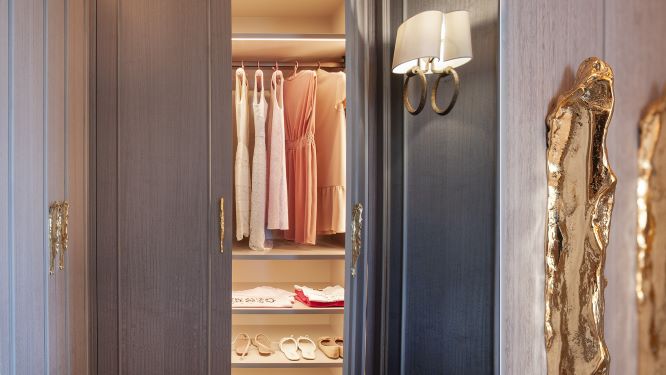 Luxury Hardware In Review: PullCast's Top Projects of 2019 ⇒  During the course of 2019, PullCast participated in various projects all over Europe, with its handles being the main statement and decor piece. Get to know our Top 3 projects that we've done this year!
Coral Meets Gold In A Luxury Kitchen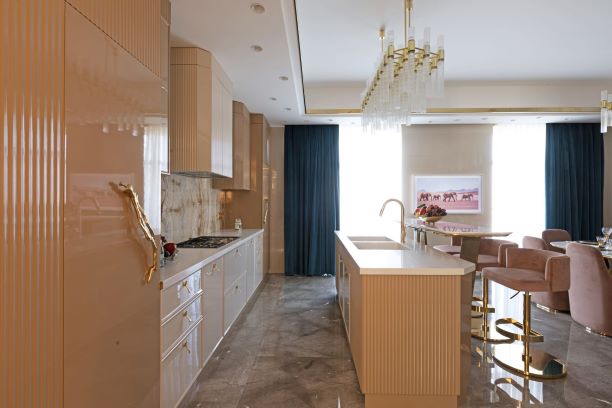 This project, made in collaboration with WUX Luxury Furniture, was created with the purpose of designing a luxurious, unique kitchen in coral shades and brass accents. PullCast's Nouveau Drawer Handle and Flow Door Pull were the pieces used by the design firm.
Sophisticated Miami Living
This design project was commissioned by a private client to Dôme Project, a Swiss Interior Design Firm. The setting is a Miami penthouse whose owners wished for an Art Deco theme, which was achieved by mixing the use of noble and natural materials, such as mother-of-pearl, shagreen and PullCast's brass hardware pieces.
Winter Garden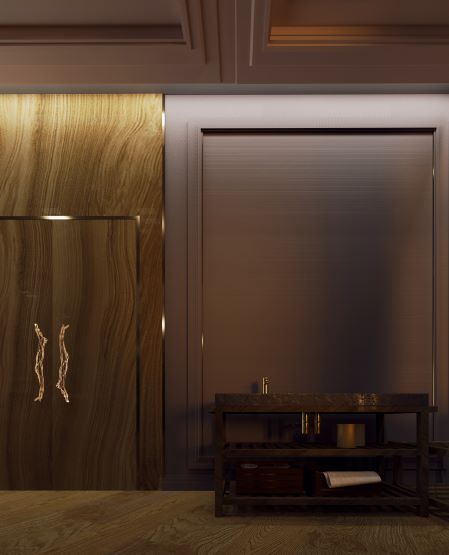 This project by Ksenia Schwarzmann Design on a private residence features not only PullCast's Kesya and Flow handles but also LUXXU's McQueen and Empire chandeliers, creating a natural but sophisticated ambience. The theme of this project is plant motifs and the use of natural materials, such as wood and brass, which perfectly suits the name "Winter Garden".
Discover the exclusive and luxury world of PullCast and dive in our amazing and elegant list of decorative and architectural hardware products. They will help you elevate and transform your home decor or your design project into a unique experience! Follow us on Facebook, Pinterest, Twitter, Instagram, Linkedin, and Youtube!