LUXURY HOUSES WITH PULLCAST HARDWARE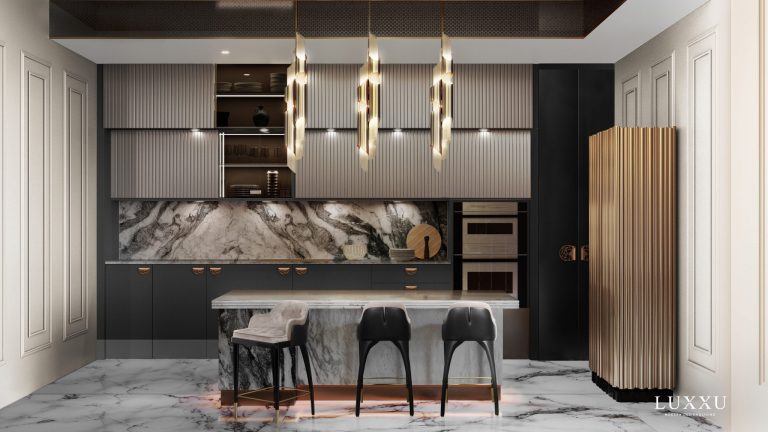 Luxury Houses With PullCast Hardware ⇒ Discover how the unique pieces that PullCast creates, can adorn gratefully the most luxury houses! In today's article, we will show you some of the Luxury Houses from Covet Group brands that have the presence of amazing PullCast pieces. Stay with us!

Luxury Houses
---
With PullCast Hardware
Parisian Apartment By Luxxu 
 The Vivant Parisian Apartment is something resembling an avant-garde sculpture. A collaboration between tree brands, LUXXU took the lead and invited Boca do Lobo and PullCast to complete this emerald green and gold affair.

The entryway sets the tone for the whole apartment: An aesthetic that cleverly combines the finest components of classicism with an elegant and refined twist.  On this entryway, we can see represented the Flow Door Hardware from PullCast, one of the most elegant and opulent pieces that confer an extraordinary character to any door.
See Also: Cabinet Hardware: How to Place Your Handles According to Studio McGee

This division is the most modern room of all. Practical and simple, with high-quality materials that distinguish the design, this room represents the french style way of living. Designed in a minimalistic way, this area introduces the Baruka hardware.
  Luxxu's New York City Loft
The City of Dreams is the stage for LUXXU's new interior design project, a modern and industrial loft that breathes New York's charisma in a two-floor bulky construction. Discover how PullCast is related to this project and how our pieces can adorn any ambiance.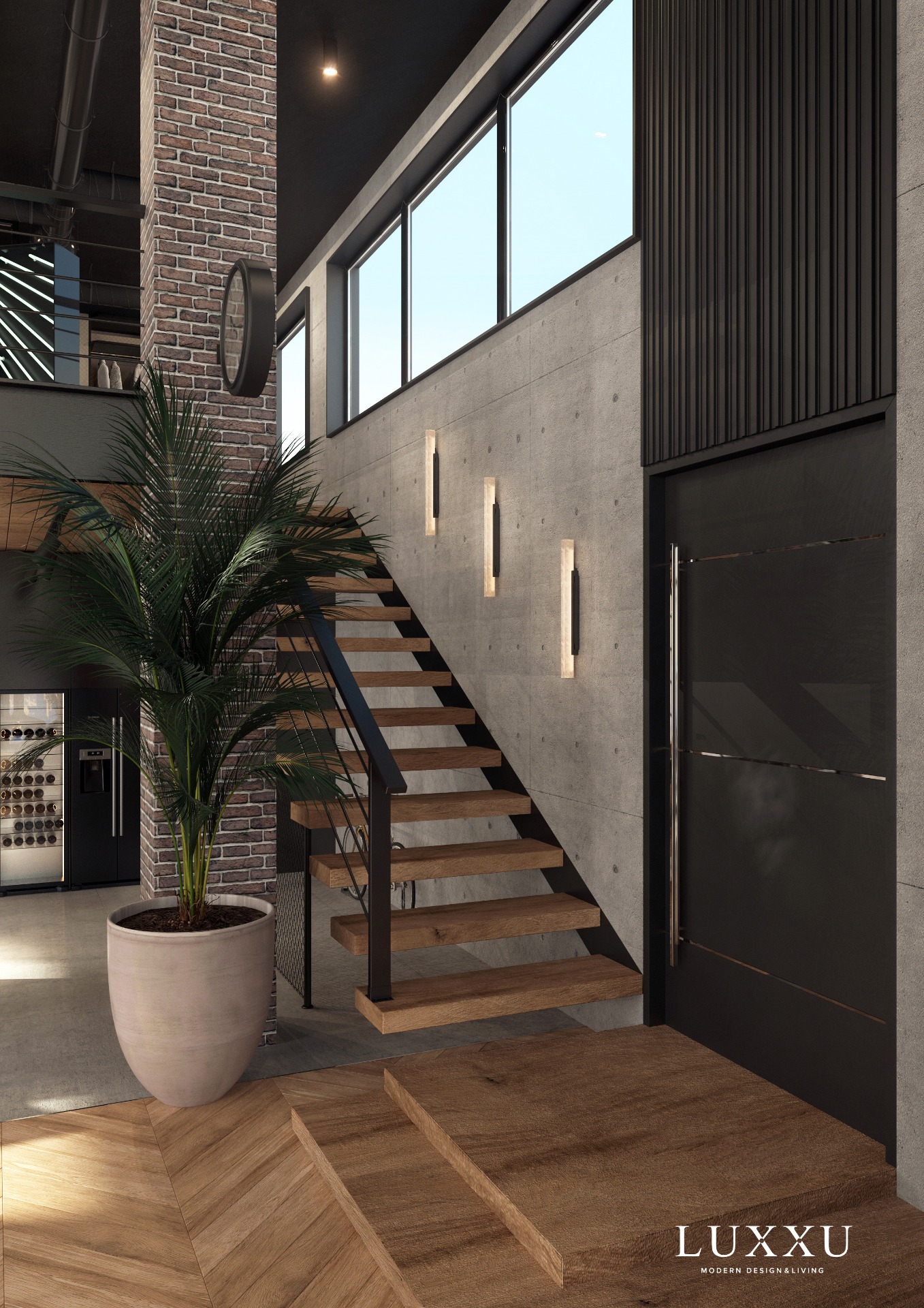 For this project, Luxxu choose PullCast pieces to create a unique impression on the entryway! It all starts with the touch on the door handle, Skyline door pull by PullCast is the appetizer for a truly cosmopolitan experience. Once in, visitors will immediately emerge into the loft energy and feel at home.
See Also: Door Hardware Must-Haves – Door Levers vs Door Knobs
Modern Classic Luxury Flat in Chelsea
Modern Classic has a timeless design that always has a subtle sophistication, so when MeetSales had to choose accessories and featured items that stand out and harmonize with the surrounding furniture there was no other choice than uniquely gorgeous hardware by PullCast. Gold plated brass hardware became the main feature of the flat interior design, as a noble material always associated with luxury.
Keeping a modern line, for this room, the Skyline door pull was the choice. This piece is the city's profile, an iconic symbol that creates a stunning silhouette when set in context.
Multi-Million Dollar Mansion In Maimi
Luxxu created this property to become the client's private museum in one of the most desirable locations in the world embellished by unique amenities and spaces. To go along with the luxury of the Luxxu pieces, PullCast hardware was the choice for the details of this stunning luxury house!
For the modern kitchen, marble was the material chosen to profusely decorate this space in tones of black and white. To create a contrast with these colors and materials, subtle details such as the Skyline door handles and pulls by PullCast offer a more detailed nature to this interior.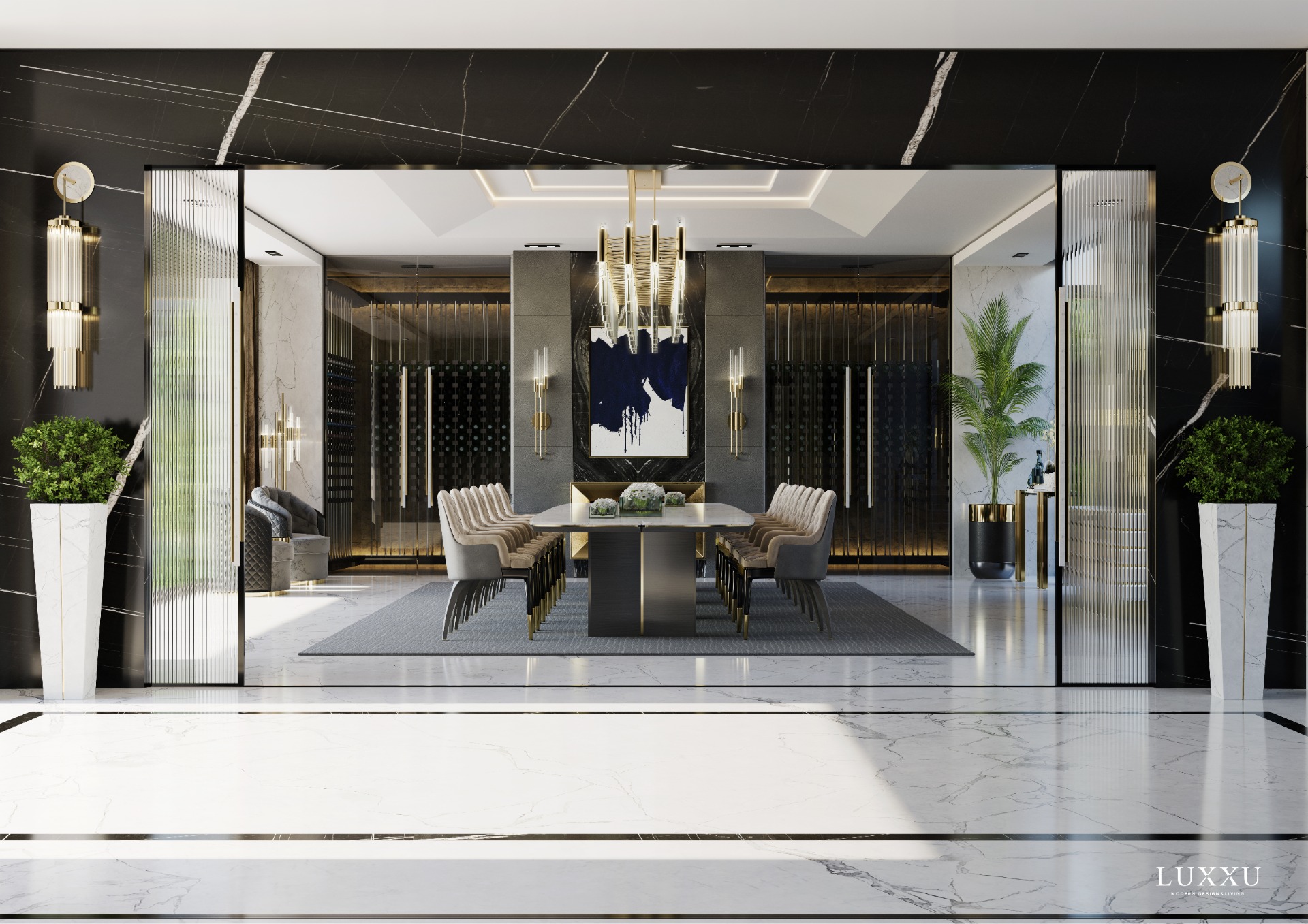 The generous dining room was designed to highlight the comfortable luxury and palpable sophistication. This space is comprised of a plethora of cutting-edge and tailored designs that certainly stand the test of time! To adorn the doors of this stunning room you can find the iconic Skyline door pulls by PullCast.
Charla Home by Luxxu Modern Design and Living
LUXXU's Charla Home represents the most timeless interior design the brand has ever conceived. A signature project, located in Los Angeles, with the presence of Charla's items that are known for their boundless elegance and versatility, and subtly decorated with PullCast pieces.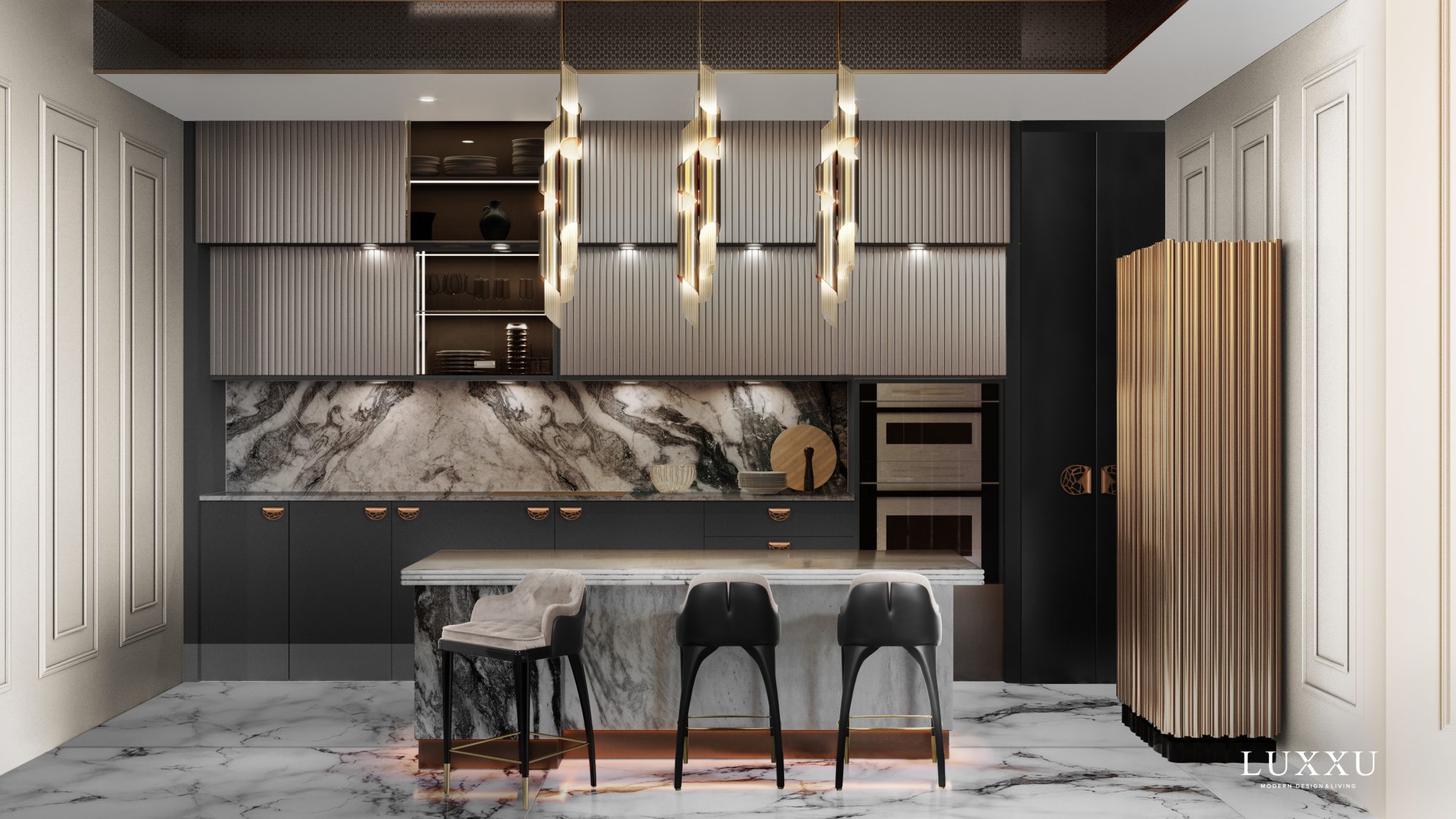 One of the complements of this luxury modern design was the Atlas hardware pieces! In this Kitchen, we can find the two versions of this family. Atlas is a magnificent piece of Luxury Hardware that was designed to depict the distinct attractiveness of huge cities, a motif that runs throughout our Cosmopolitan Collection.
See Also: Travel Inspiration – The Most Inspiring Places to Visit in 2022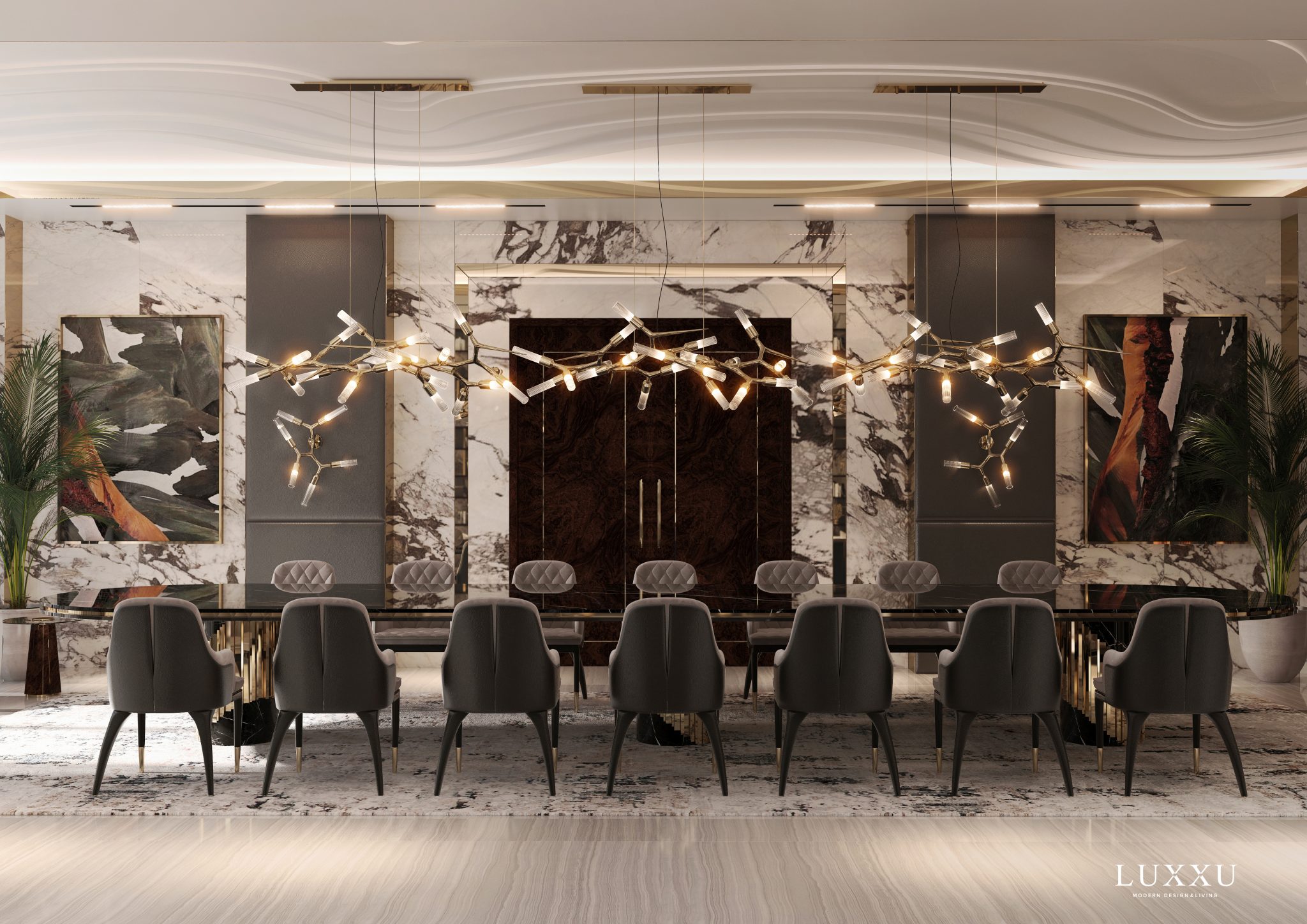 One of the most modern hardware pieces that PullCast has, present in the stunning dining room of this house. The Skyline door pull by PullCast is the appetizer for a truly cosmopolitan experience, creating the perfect modern touch in any door!

Million Dollar Modern Apartment in NYC by Essential Home
As seen in these stunning Million Dollar NYC Apartment, neutral tones are a great idea, as it creates a peaceful, yet tasteful ambiance. To adorn this luxury living room, the Monocles drawer handles were a perfect choice!
See Also: Most Expensive Doors In The World
This house in Saint Tropez is a comfortable environment, where the classic meets the casual without forgetting the luxurious mid-century details present in all areas of this wonderful home. An amazing partnership between  Essential Home & DelightFULL with Carlo Donati Studio.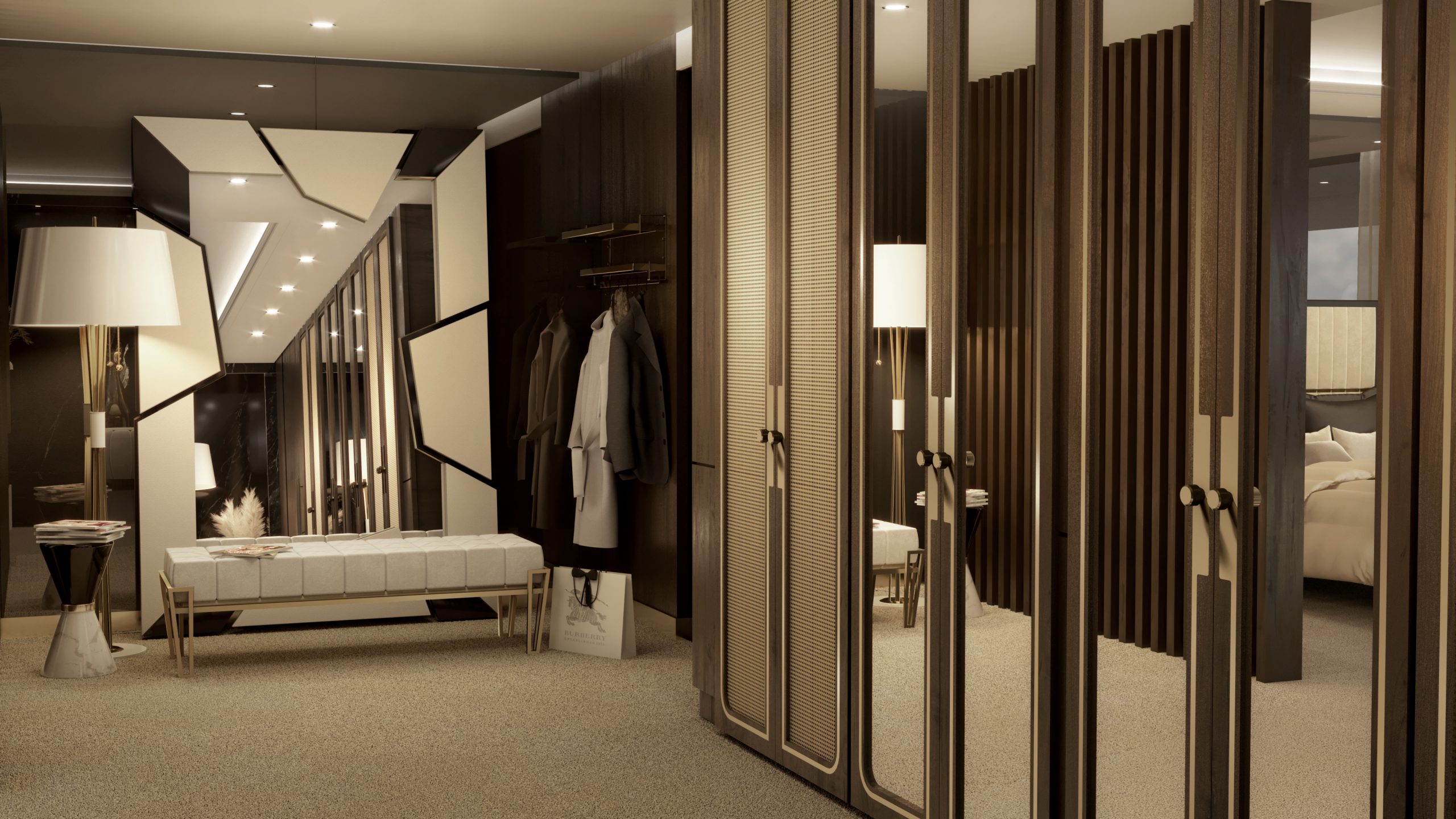 The bedroom of this charmful house is beautifully adorned by the  Monocles drawer Handle of Twist Collection!
Twist was PullCast's response to creating a collection that encompassed both characteristics from the mid-century and the contemporary design styles. Monocles is a stand-out jewelry hardware piece of this collection.
Discover the exclusive and luxury world of PullCast and dive into our amazing and elegant list of decorative and architectural hardware products. Did you like our article Luxury Houses With PullCast Hardware? Let us know! They will help you elevate and transform your home decor or your interior design project into a unique experience! For more inspiration regarding decorative hardware, follow us on Facebook, Pinterest, Twitter, Instagram, Linkedin, and Youtube!