McDonald's Times Square's Store's Innovative Design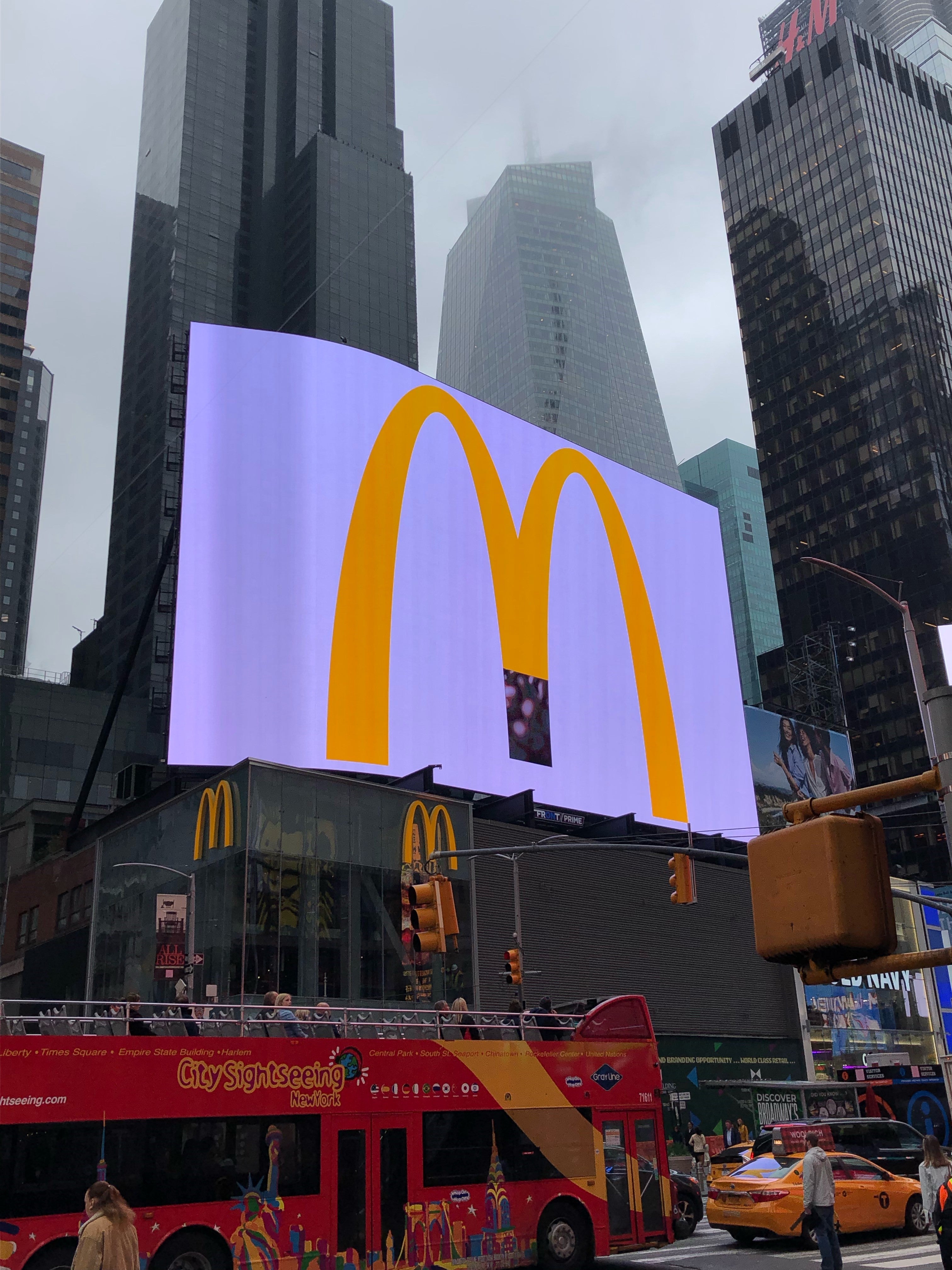 McDonald's Times Square Restaurant's Innovative Design ⇒ McDonald's new flagship restaurant has opened in Times Square, New York. It is a huge, three-storey high building designed by Landini Associates, who decided to go with a bold, contrasting design in comparison to the busy streets of Times Square.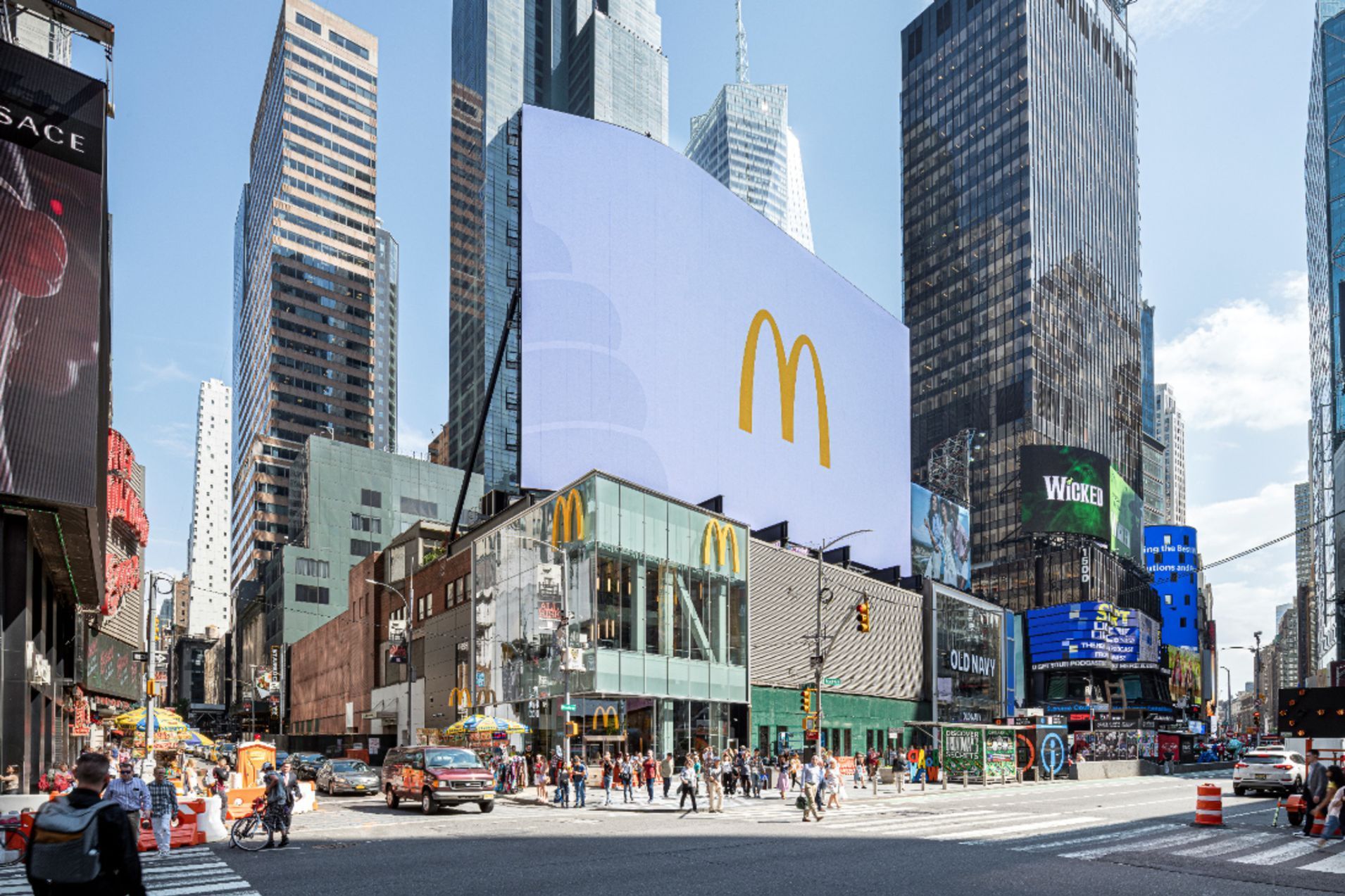 Seen from the outside, the restaurant appears as a lighter and more muted building in the middle of bright billboards and skyscrapers, a design type that is intended to attract customers into a relaxing environment.
"The new design is aimed at offering customers a calm respite from the non-stop action of Times Square," said Wayne Cheng of Landini Associates. "We used a timeless material palette of concrete, stainless steel, oak and glass as a backdrop of 'recognisable neutrality' promoting the service, the product, and the people who come to enjoy it."
Inside the McDonald's Times Square restaurant, a three-story long glass wall grants the guests amazing views into the New York cityscape. There are various seating areas which can accommodate families and groups, and the restaurant has begun using table service in this flagship. The guests can customize their orders at the computerized kiosks and take a number plate to their seats, where a waiter will bring them their food once it is ready.
The bright yellow staircase, which is the linking element between the three levels of the restaurant, is the focal design aspect of the build, as its bright color completely contrasts the rest of the building, which is all in muted and natural color schemes.
The reason behind the creation of such a big McDonald's Times Square restaurant is to be able to accommodate the millions of tourists that walk along these busy streets every day and to invite them into a space that breaks the frenzy environment of New York.
Discover the exclusive and luxury world of PullCast and dive in our amazing and elegant list of decorative and architectural hardware products. They will help you elevate and transform your home decor or your design project into a unique experience! Follow us on Facebook, Pinterest, Twitter, Instagram, Linkedin, and Youtube!