MINIMALISM OR MAXIMALISM: WHICH TREND SUITS YOU BEST?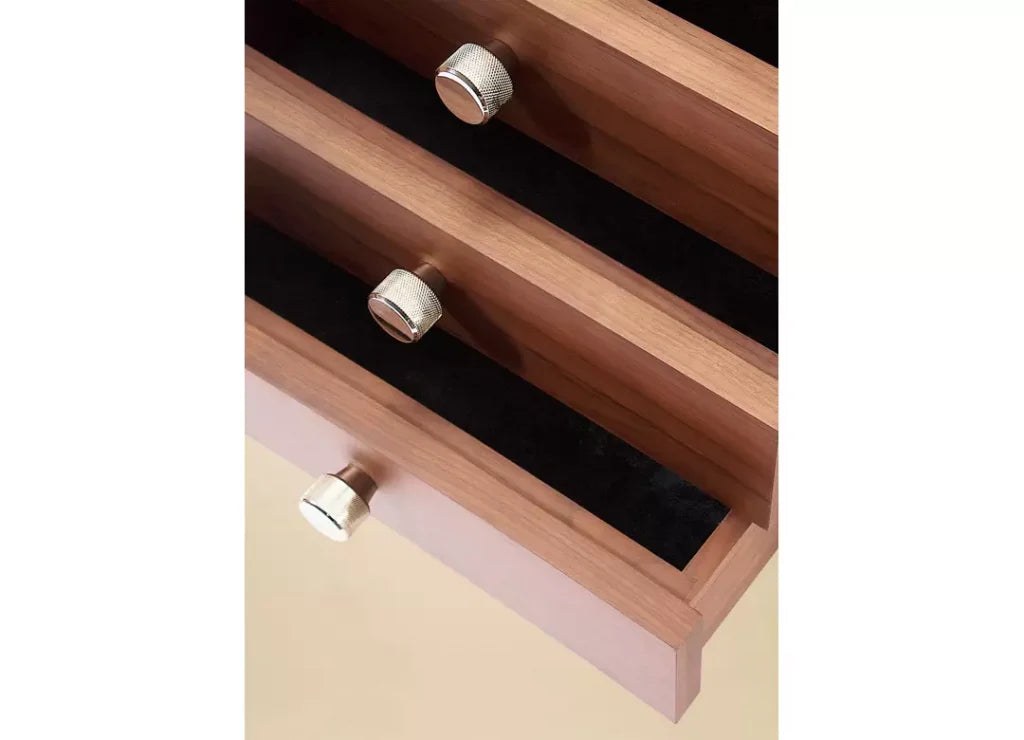 MINIMALISM OR MAXIMALISM: WHICH TREND SUITS YOU BEST? – As the world of interior design evolves, two opposing styles have emerged as prominent contenders: minimalism and maximalism. Both of these trends have distinct characteristics and are often used to create unique and striking spaces and hardware can play a crucial role in achieving the desired effect. PullCast Blog will show you how with ready-to-ship exquisite items!
---
SEE ALSO: Elegant Drawer Solutions for Luxury Interiors
---
MINIMALISM OR MAXIMALISM
WHICH TREND SUITS YOU BEST?
Is less definitely more, or are intricate and complex elements essential for creating interior design atmospheres worthy of being featured on the covers of magazines? To our understatement, both aesthetics are valid, depending on the context and the function of the space.
Achieve More With Less and Minimalist Designs
Minimalist interior design is characterized by simplicity, functionality, and a little detachment from anything besides the essential. Supporters of this trend are all in favor of clean lines, neutral colors, and durable materials. To achieve that aesthetic the hardware used in minimalist design is often understated, and with a focus on functionality.
PullCast's hardware designs fit perfectly into the minimalist interior design style. Their hardware is crafted with clean lines and geometric shapes, using materials such as marble and brass. The Skyline hardware family, for example, is a perfect fit for a minimalist design. All elements are rectangular shaped in a unique silhouette inspired by New York's skyscape, making them a perfect match for minimalist furniture or for adding balance to a more elaborate and or textured design. Simple, round, and with a subtle texture, the Monocle drawer handle is also a great choice for minimalist atmospheres and epitomizes quality retro elegance. From drawer handles to door pulls, PullCast has it all for you to create cohesive looks.
SHOP MINIMALIST HARDWARE
Skyline Drawer Handle + Monocle Drawer Handle
More is More With Sophisticated Maximalist Hardware
On the opposite corner, maximalism is an overstatement, favoring the bold use of color, texture, and patterns. This style embraces luxury and opulence and often features an eclectic mix of styles and eras. The hardware used in the maximalist design is, therefore, more ornate, elaborate, and with intricate details.
PullCast also has options for maximalist approaches to home or commercial decor. The Comb drawer knob, for example, incorporates the trend in all its splendor. It is intricate and it even features cubic zirconia crystals for an extra bling. The Kerma door pulls, on the other hand, are a bold and dramatic design that adds a touch of glamour to any room.
SHOP MAXIMALIST HARDWARE
Kerma Door Pull Left + Kerma Door Pull Right + Comb Drawer Knob
All featured designs are ready to ship and available at the online shop.
---
Both minimalist and maximalist interior design styles can be used in a variety of contexts, from homes to hotels, restaurants, and other commercial and cultural spaces. The choice of which style to use depends on the desired effect and the function of the space. For example, minimalist design is usually used in small spaces to create a feeling of openness and simplicity, while maximalist design is used in large spaces to create a sense of grandeur and opulence.
Have you decided which trend suits you best? Featuring geometrical and intricate designs, PullCast fixtures are perfect for both minimalism and maximalism styles. The luxury hardware brand processes a wired range of versatile products to fit every interior design conundrum. Find them in their catalog!
---
---
Minimalism or maximalism, what trend do you prefer? Both have their specifics and can be matched to create unique ambiances that constitute interior design perfection. Keep on reading PullCast Blog for more inspirational content regarding decorative hardware. Don't forget to follow us on Facebook, Pinterest, and Instagram for updates.