MUST-LISTEN PODCASTS ABOUT INTERIOR DESIGN: LEARN FROM THE BEST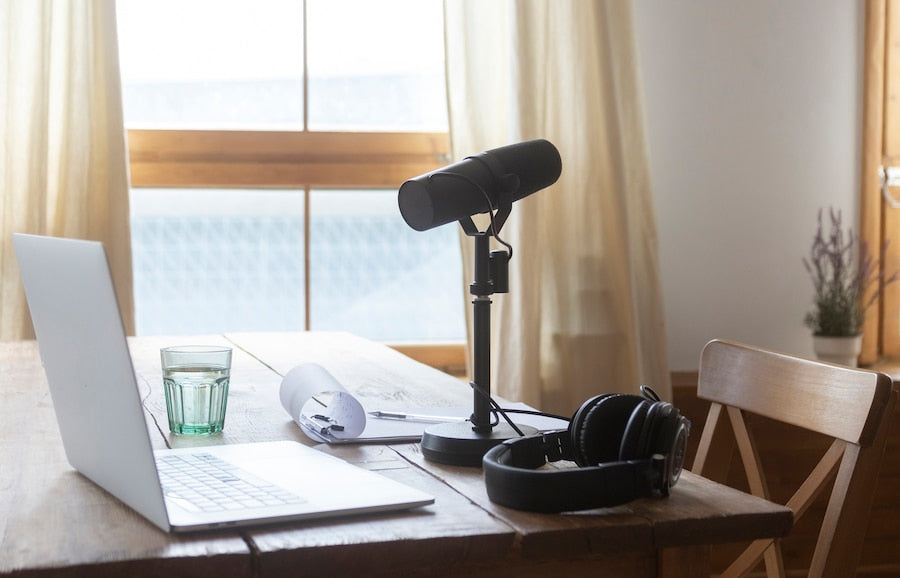 MUST-LISTEN PODCASTS ABOUT INTERIOR DESIGN IN 2023: LEARN FROM THE BEST – From choosing the right hardware designs to pondering color schemes, wouldn't it be nice to have some input from the best professionals in the field? Don't fall into the temptation of an extreme makeover without a little research. Give a chance to the PullCasts Blog's favorite interior design podcasts. We vouch for every single one, as they have been gracing our ears through 2023. Here are our top picks!
---
SEE ALSO: Bespoke Hardware Designs – Learn How to Order
---
MUST-LISTEN PODCASTS ABOUT INTERIOR DESIGN
LEARN FROM THE BEST
PHOTO: Freepik
Welcome to the captivating world of interior design podcasts, a destination where creativity, knowledge, and inspiration intertwine to redefine living spaces. Grab a seat and make yourself comfortable before hitting play, and learn from the best specialists, connoisseurs, and aficionados.
Whether you're a seasoned design enthusiast or just dipping your toes into the world of aesthetics, interior design podcasts are your passport to a treasure chest of insights. Just as a skilled designer transforms a room, these podcasts will transform your perspective, helping you see your living spaces in a new light.
For the Practical Dreamer
If you're ready to roll up your sleeves and dive headfirst into the practical art of decorating, we've got the perfect trio for you: the House Guest Podcast, where Country & Town House Editor Carole Annet chats with the crème de la crème of the industry; Affordable Interior Design, by budget decoration queen Betsy Helmuth; and The Great Indoors, for all you need to know to turn a house into a home. Listen attentively to the myriad of already-released episodes and benefit from expert advice, actionable tips, and trend analysis that will help you turn your interior dreams into reality. From exquisite furniture to incredible fixtures, these podcasts will become your trusted sidekicks in crafting a home that's a true reflection of your style.
EDITOR'S CHOICE
Baruka Door Pull + Kesya Door Pull
---

SEE ALSO: Embrace the Japandi Trend With On-Sale Items!
---
Designing Your Career
Stepping behind the curtain, we discover podcasts tailored for design professionals and industry insiders, that will also appeal to the hearts of the aficionados. Start with Interior Design Business, a podcast-shaped community from designers to designers, and other interior architecture professionals. For insightful conversations with reputed interior designers, tastemakers, and other architecture professionals, we recommend Chairish with Michael Boodro. It is also worth revisiting the archives of the Design Time podcast. Jessica Romm Perez, who was then Domino Magzine's Editor-in-Chief, led the way through the intricate web of design entrepreneurship, market trends, and creative problem-solving. If you're looking to elevate your design business or embark on a career journey within the industry, these podcasts offer a valuable backstage pass.
EDITOR'S CHOICE
Acorn Drawer Handle + Spear Drawer Handle
A Symphony of Culture and Creativity: Monocle on Design and 99% Invisible
Seeking a more nuanced exploration of design's cultural impact? Monocle on Design and 99% Invisible are your guides to the intellectual side of interior aesthetics. From the socio-political nuances of design to quirky analyses of everyday objects, these podcasts infuse your design journey with an eclectic blend of insight and inspiration.
EDITOR'S CHOICE
Natica Drawer Handle + Nouveau Drawer Handle + Pebble Drawer Hande
---

SEE ALSO: How to Elevate Your Office With a Stylish Console and PullCast Hardware
---
Whether you're a budding enthusiast or a seasoned professional, these must-listen podcasts about interior design provide a unique auditory journey through this fascinating world, unveiling the latest trends, timeless principles, and thought-provoking discussions. From interviews with renowned designers to in-depth explorations of design psychology and current sustainable practices, these podcasts combine passion with knowledge and provide tons of inspiration.
---
---
Embark on this auditory adventure and let the PullCast Blog list of must-listen podcasts about interior design feed your creative vision and transform your spaces into stunning reflections of style and purpose. If you live and breathe interior design, why don't you subscribe to the PullCast Blog Newsletter? We'll keep you posted about the latest hardware trends and other tips. Follow us on Facebook, Pinterest, and Instagram for updates.