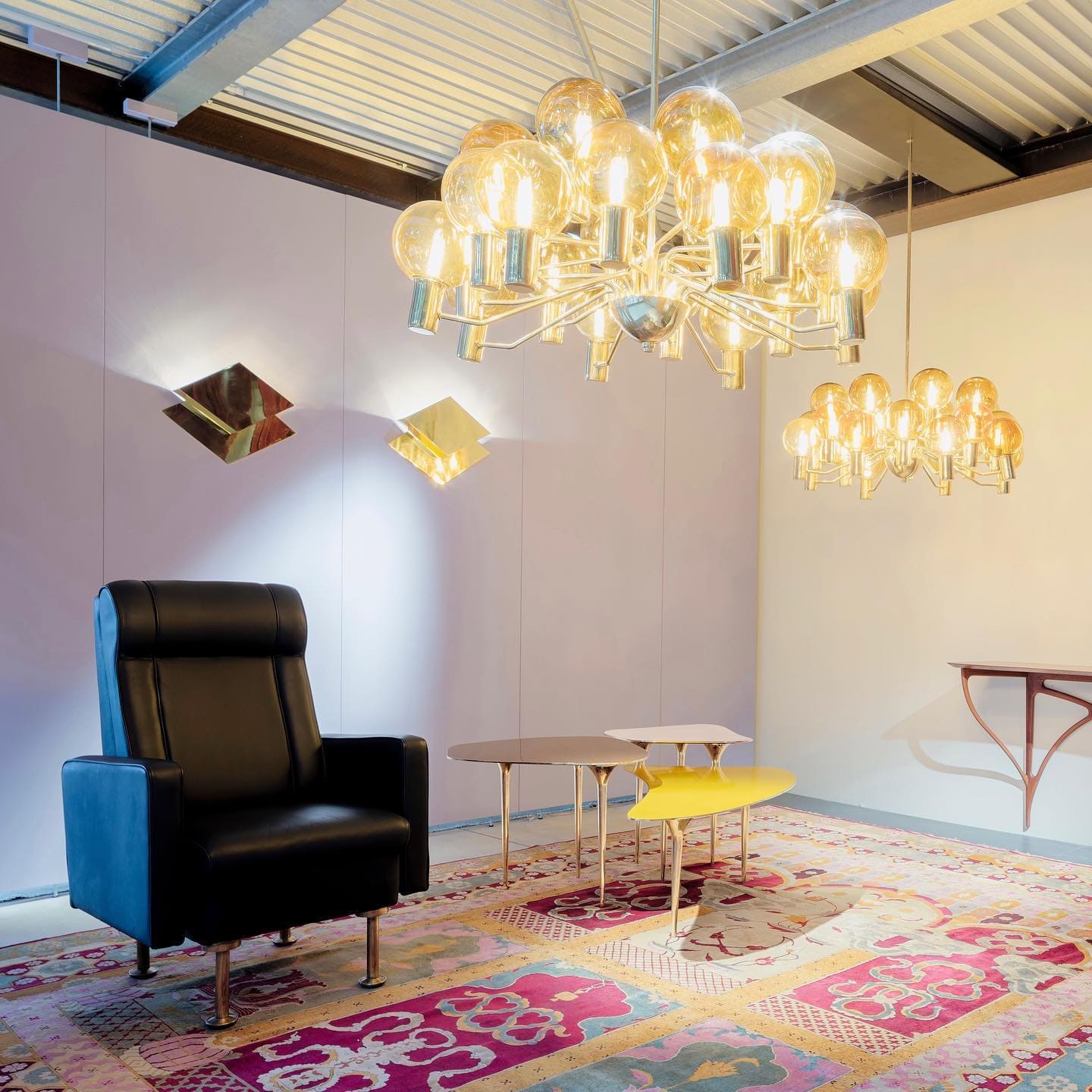 Nilufar Gallery: Storytelling Through Design – Discovering, Crossing, Creating. Those are the three words that better explain the mindset behind Nilufar Gallery. Get to know more about this Milanese gallery in this article by PullCast blog.  

---
Nilufar Gallery: Storytelling Through Design
Finding, crossing, and creating. Nina Yashar feels that design is important in telling tales. In 1979, she established the Nilufar Gallery in Milan. Originally located in via Bigli and specializing in antique carpets, a passion she inherited from her Iranian parents, the Gallery quickly launched a series of ground-breaking shows, including "La rosa nel tappeto" (The rose on the carpet) – a study of the iconography of the rose motif in rugs from all over the world – while bringing both Oriental and European carpets, such as Kilim, Gabbeh, and Aubusson varieties, into the Italian and international spotlight.
By the end of the 1990s, the Gallery, which is currently housed in via della Spiga, had expanded into modern and contemporary furniture, displaying midcentury masterworks alongside odd carpets, cutting-edge furniture, and pieces by young designers. The revolutionary exhibition "Tappeti svedesi e mobili scandinavi" (Swedish rugs and Scandinavian furniture) in 1998 featured the work of Alvar Aalto, Hans Wegner, and Arne Jacobsen, as well as established the recurring topic of furniture and rugs for the first time.  
With the help of Italian designer GianCarlo Montebello, the Gallery expanded its headquarters at via della Spiga in 1999. The Gallery's position as a reference point for historical and contemporary design aficionados was strengthened over the first decade of the new century by a succession of experiments and contamination. The Gallery's work and research resulted in a series of unique and sensational exhibitions, often accompanied by monographic catalogs that have acquired cult status among collectors, design enthusiasts, and researchers, from Gaetano Pesce's silicone carpets to the rediscovery of Paul Evans' work and Martino Gamper's re-appropriation of Gio Ponti's furniture for the Hotel Parco dei Principi at the 2007 Design Miami/Basel.
Following Yashar's long-held desire of developing a convivial venue, Nilufar Gallery launched the inaugural episode of 'Chez Nina' in 2018, during Milano Design Week. It was designed by critically acclaimed interior designer India Mahdavi and is located on the upper floor of Nilufar Gallery.
Nina Yashar launched Nilufar Depot in 2015 in a facility that used to be a cutlery manufacturer. This large room of 1,500 square meters, arranged over three floors with a layout inspired by Milan's Teatro alla Scala, seats part of Yashar's huge design collection in an atmosphere that allows the contemporary design to coexist peacefully with iconic pieces of historical design.
Nilufar Gallery
Nilufar Depot presented "Lina Bo Bardi Giancarlo Palanti Studio d'Arte Palma 1948 – 1951," a tribute to the Italy-born, Brazil-naturalized designer, during Milano Design Week in 2018. The exhibition, dedicated to one of contemporary architecture's most revolutionary characters, was the result of Yashar's extensive historical research and was created with the support and scientific participation of Instituto Bardi / Casa de Vidro San Paolo. "Far," an experimental project and voyage into the work of ten rising designers chosen by Studio Vedèt and put up by Space Caviar, has been the year of 2019.
Nilufar Gallery has participated in a number of international fairs throughout the years, including PAD in Paris and London, Design Miami/Basel, and The Salon ART+DESIGN in New York. In addition, the Gallery has been presenting SQUAT, an itinerant and inter-disciplinary project that aims to widen the frontiers of traditional exhibition concepts while exploring new cultural, geographical, and architectural territories, since 2012.
---
---
A beautiful exhibition space built over three levels with a layout inspired by the Teatro alla Scala is now situated in a 1.500 square meter building that originally housed a cutlery business.
GARDEN | VIALE VINCENZO LANCETTI 34, 20158 MILAN
A tranquil oasis near the Nilufar Depot entrance, surrounded by nature and ruled by tranquility, far from the hustle and bustle of the city.
---
See Also: 
Avanzato Design: Luxury Interiors That Will Inspire You! 
---
VIA SPIGA | VIA DELLA SPIGA 32, 20121 MILAN / GROUND FLOOR
The Nilufar Gallery headquarters are on the ground floor of Via della Spiga and were originally planned as an antique carpet gallery.
CHEZ NINA | VIA DELLA SPIGA 32, 20121 MILAN / FIRST FLOOR
Chez Nina, tucked away on the Gallery's upper floor, is a small, refined space created by India Mahdavi in 2018 as a tribute to Nina Yashar.

VIA SENATO | VIA SENATO 29, 20121 MILAN
A hidden jewel on Via Senato that can only be reached through the Gallery's private patio. The 65 square meter display room is adaptable to Nina Yashar's visions and has a dynamic nature.
25 MQ | VIA DELLA SPIGA 32, 20121 MILAN
A beautiful window spot with views of the Via della Spiga's comings and goings. Nilufar Gallery 25 mq's experimental nature strives to depict the story of Nilufar's osmosis between its past and future.
---
See Also: 
Summer Trends Inspiration : Secret Places for Your Vacations
---
Did you like our article Nilufar Gallery: Storytelling Through Design ? Let us know!