OUTSTANDING CREATIVITY: REMARKABLE DESIGN FIRMS TO LOOK UP TO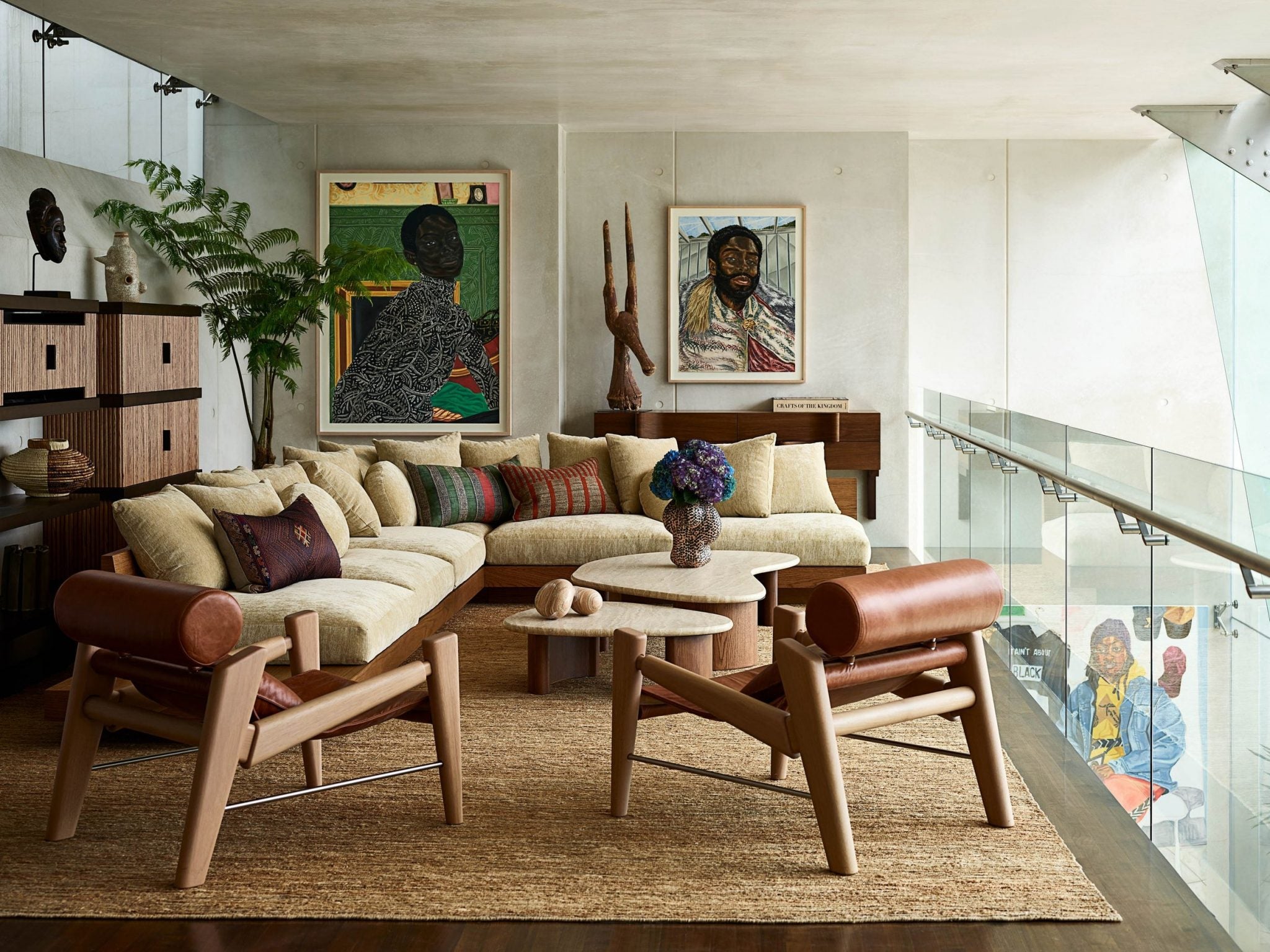 OUTSTANDING CREATIVITY: REMARKABLE DESIGN FIRMS TO LOOK UP TO – Certain studios stand out for their outstanding creativity, personalized touch, and ability to transform spaces into works of art. Journey with the PullCast Blog through the realms of three distinguished design firms: Kelly Behun Studio, Brown Design Group, and LA Design.
---
---
OUTSTANDING CREATIVITY
REMARKABLE DESIGN FIRMS TO LOOK UP TO
Kelly Behun Studio: Where Art Meets Interior Design
PHOTO: Kelly Behun for © Cultured Mag
At the heart of New York City, Kelly Behun Studio thrives as a sanctuary for bespoke interior design, furniture, and decorative accessories. Founded by the visionary Kelly Behun, this studio epitomizes a hands-on approach, curating customized environments tailored precisely to each client's desires.
PHOTO: © ARCHITECTURAL DIGEST | Alicia Keys + Swizz Beatz California Home
Kelly's artistic eye, akin to that of a gallerist, breathes life into her projects. Unrestrained by a specific style, her designs enchant with visual and emotional appeal. A Pittsburgh native and a Wharton School alumna, Kelly honed her craft at Ian Schrager Hotels' Design Studio, imbibing wisdom from architectural luminaries.
PHOTOS: © Kelly Behun Studio | South Hampton Beach House
Her firm's portfolio boasts an array of high-profile projects, attracting clients from the realms of technology, entertainment, business, and politics. Kelly's designs are showcased in prestigious publications and graced by discerning individuals, affirming her status as an Architectural Digest AD100 Interior Designer and an Elle Décor A-Lister.
EDITOR'S CHOICE
Poké Drawer Handle + Skyline Drawer Lever
Brown Design Group: Harmonizing Rustic and Modern Elegance
PHOTOS: © Brown Design Group
Established in 1998, the Brown Design Group has carved a niche in the design realm, particularly in California. With offices in Los Angeles and Santa Barbara, this firm redefines contemporary living by seamlessly blending rustic elements with modern aesthetics, encapsulating the essence of twenty-first-century California living.
PHOTOS: © Brown Design Group | South Kensington Project
Founded by Ryan Brown, the firm's design ethos goes beyond aesthetics, extending to custom furnishings, and fixtures, and sourcing unique elements globally. What sets the Brown Design Group apart is its profound understanding of design principles, allowing it to navigate the intricacies of each project with finesse.
PHOTOS: © Brown Design Group | Museum of Broken Relationships
The team's extensive experience in both residential and commercial design, coupled with a keen eye for detail, positions them as a sought-after name in the industry. Through their creativity and efficiency, they elevate spaces to inspire and rejuvenate.
EDITOR'S CHOICE
Duorum Door Pull + Kerma Door Pull
---
SEE ALSO: Fall Sale Fabulous – New Arrivals At The Online Store
---
LA Design: Where Passion Meets Purpose
PHOTO: © LA Design | Lucy Axam
Lucy Axam, the visionary behind LA Design, embarked on her design journey after a successful career in advertising. Armed with a passion for interiors, Lucy honed her skills and embraced her calling, dedicating herself to crafting spaces that resonate with her clients' desires and personalities.
PHOTO: © LA Design | Private Home Project
Lucy's approach centers around happiness, comfort, harmony, and balance, translating into spaces that feel like an extension of oneself. With a focus on intelligent design, color, and texture choices, she endeavors to encapsulate her clients' unique tastes in every project.
PHOTOS: © LA Design | Living And Working Project
An independent British/Swiss designer with fluency in multiple languages, Lucy Axam is committed to infusing happiness into homes. Her dedication to distilling each client's style and translating it into living environments is a testament to her design philosophy.
EDITOR'S CHOICE
Limpet Drawer Handle + Imperial Drawer Handle
---
SEE ALSO: No More Drawer Drama! How to Pick the Right Hardware
---
In a world where spaces breathe life into our experiences, these design firms illuminate the path toward a more vibrant and personalized future. Through their distinct approaches, they redefine luxury, making it a reality that is built according to each individual.
---
---
The PullCast Blog is glad to present you with these three design firms with a philosophy where the onus is on the client's personality and vision. PullCast's designs are a precious tool for building unique designs that reflect the tastes of homeowners. So don't forget to subscribe to our newsletter and follow PullCast on Facebook, Pinterest, and Instagram for updates with outstanding creativity!