POSTCARDS FROM FERIA HÁBITAT VALÈNCIA: A GLIMPSE INTO 2023 HIGHLIGHTS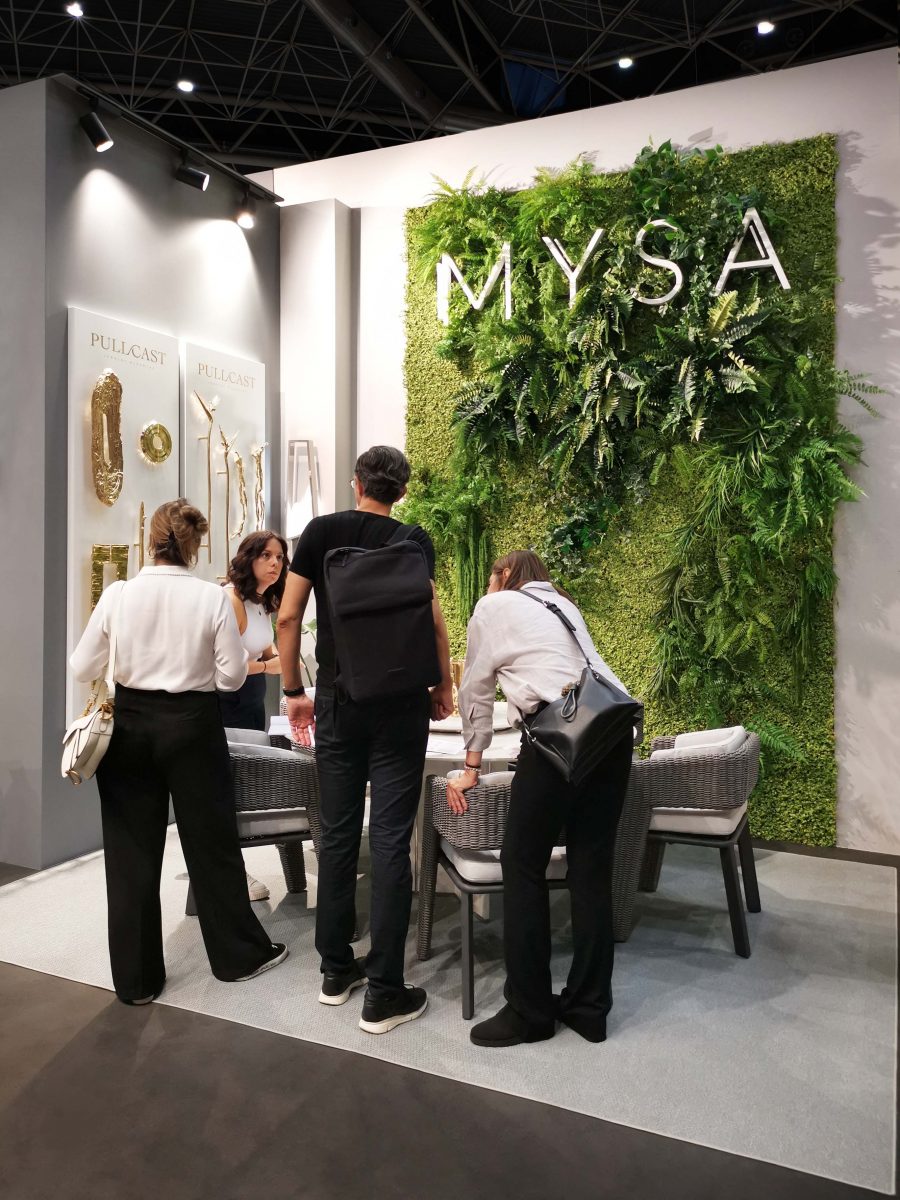 POSTCARDS FROM FERIA HÁBITAT VALÈNCIA: A GLIMPSE INTO 2023 HIGHLIGHTS – September marks a radiant and bustling month for PullCast, the jewelry hardware brand that consistently pushes the boundaries of artistic elegance. Stepping into the esteemed Feria Hábitat València in Spain, PullCast showcased its finest designs and celebrated a year full of exciting surprises. Have you missed the chance to attend one of the most reputable interior design tradeshows in Europe? Worry not! PullCast Blog is pleased to reveal the event's highlights.
---
SEE ALSO: Opening Day Updates – PullCast News from Feria Hábitat València
---
POSTCARDS FROM FERIA HÁBITAT VALÈNCIA
A GLIMPSE INTO 2023 HIGHLIGHTS
A Glance at Feria Hábitat Valencia: A Design Extravaganza
Feria Hábitat Valencia stands tall as one of the most influential interior trade shows in Europe, where designers and industry enthusiasts converge to witness the latest trends and innovations. From September 19th to the 22nd, PullCast shared its space with LUXXU and MYSA, unveiling breathtaking interior and outdoor lounging and dining solutions. PullCast redefined decorative hardware with a bold, aesthetic approach, and visitors had the chance to explore its offerings at N3- Pavilion 1, Stand A31.
The Hardware Highlights at Feria Hábitat
PullCast presented its emblematic hardware designs at Feria Hábitat, captivating attendees with pieces inspired by nature and heritage. The Strelitzia door pull, symbolizing faithfulness, love, and thoughtfulness, stood as a romantic and luxurious addition to any interior design. Inspired by the Kermandie Queen tree of Australia, the Kerma series embodied wisdom, longevity, and persistence, showcased through intricate motifs and textures. Flow and Kesya series brought invigorating natural silhouettes and ancient bark pine tree textures to life, embodying sophistication and prosperity. Twig, inspired by nature's forms, translated into exquisite brass door pulls with a powerful, architectural aura. The new Baruka door pulls pay homage to Japanese culture, reflecting simplicity and wave-rippled effects. Last but not least, the Qami door pull, with its peculiar stadium-like shape, mimics the texture of the tree bark and is an ode to the intricacy and craftsmanship that characterize the brand's hardware designs.
AS SEEN AT FERIA HÁBITAT VALÈNCIA
Qami Door Pull + Strelitzia Door Pull + Flow Door Pull
---
---
Feria Hábitat València: A Hub of Opportunities
PHOTO: © Estudio Brava for Feria Hábitat València
The event garnered immense attention from professionals across the globe, showcasing a rich display of furniture, décor, lighting, and textiles for homes and hospitality projects. The business buzz was particularly pronounced in the contract and hospitality sectors, attracting interior designers and architects focusing on hotel and restaurant projects worldwide. The industry in Spain is witnessing significant growth, with the Hábitat and Textilhogar exhibitions serving as a thriving platform for international contract-focused firms. Notably, sustainability emerged as a key priority for the industry, reflecting a collective dedication to align with new sustainability laws.
AS SEEN AT FERIA HÁBITAT VALÈNCIA
Baruka Door Pulls + Kerma Door Pull + Twig Door Pull
---
SEE ALSO: Ordering Bespoke Explained – Having What You Wish For Is Not As Difficult As It Looks
---
Feria Hábitat València 2023 was a splendid affair for PullCast, where innovative hardware designs met appreciative enthusiasts and prospective clients. PullCast's dedication to blending art, nature, and heritage in their creations caught the attention of those aiming to make a difference in the interior design world. The brand selected designs were highly acclaimed, as were the availability, know-how, and professionalism of the team.
As the industry focuses on sustainability and growth, PullCast remains at the forefront, poised to redefine luxury and elegance in decorative hardware.
---
---
We hope you've enjoyed our postcards from Feria Hábitat València. Stay tuned for more news about the upcoming tradeshows of the season. Subscribe to our newsletter to find out the latest news about the world of interior design and the upcoming season's events. Follow PullCast on Facebook, Pinterest, and Instagram for exquisite hardware updates!