Salone del Mobile, Discover How You Handle With PullCast Surprises!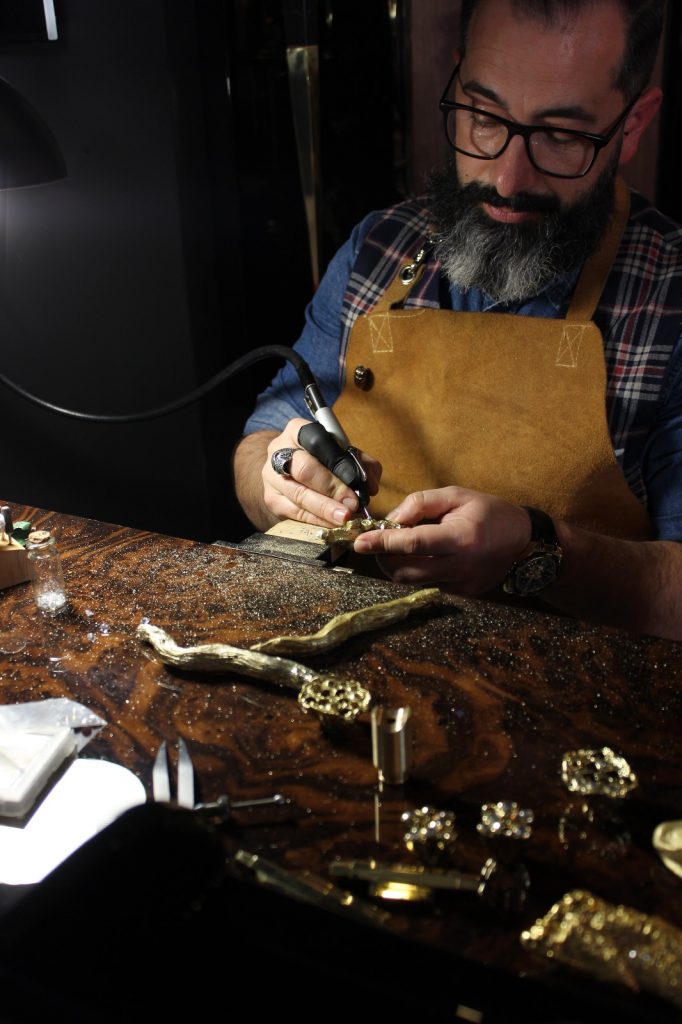 Salone del Mobile, Discover How You Handle With PullCast Surprises!- Taking advantage of our presence in Isaloni 2022, Pullcast Blog decided to open your curiosity to some novelties that our brand will have at the stand. From new collections, to our jewelry master, in this article the goal is to arouse your curiosity to visit us.  
---
Visit Us
PullCast invites design professionals and enthusiasts to visit a new decorative hardware exhbition in Salone del Mobile, this fair will happen between the days 7th to 12th June, 2022, in Milan, Italy.
---
Welcome to a Magical Design World
Salone del Mobile, Discover How You Handle With PullCast Surprises!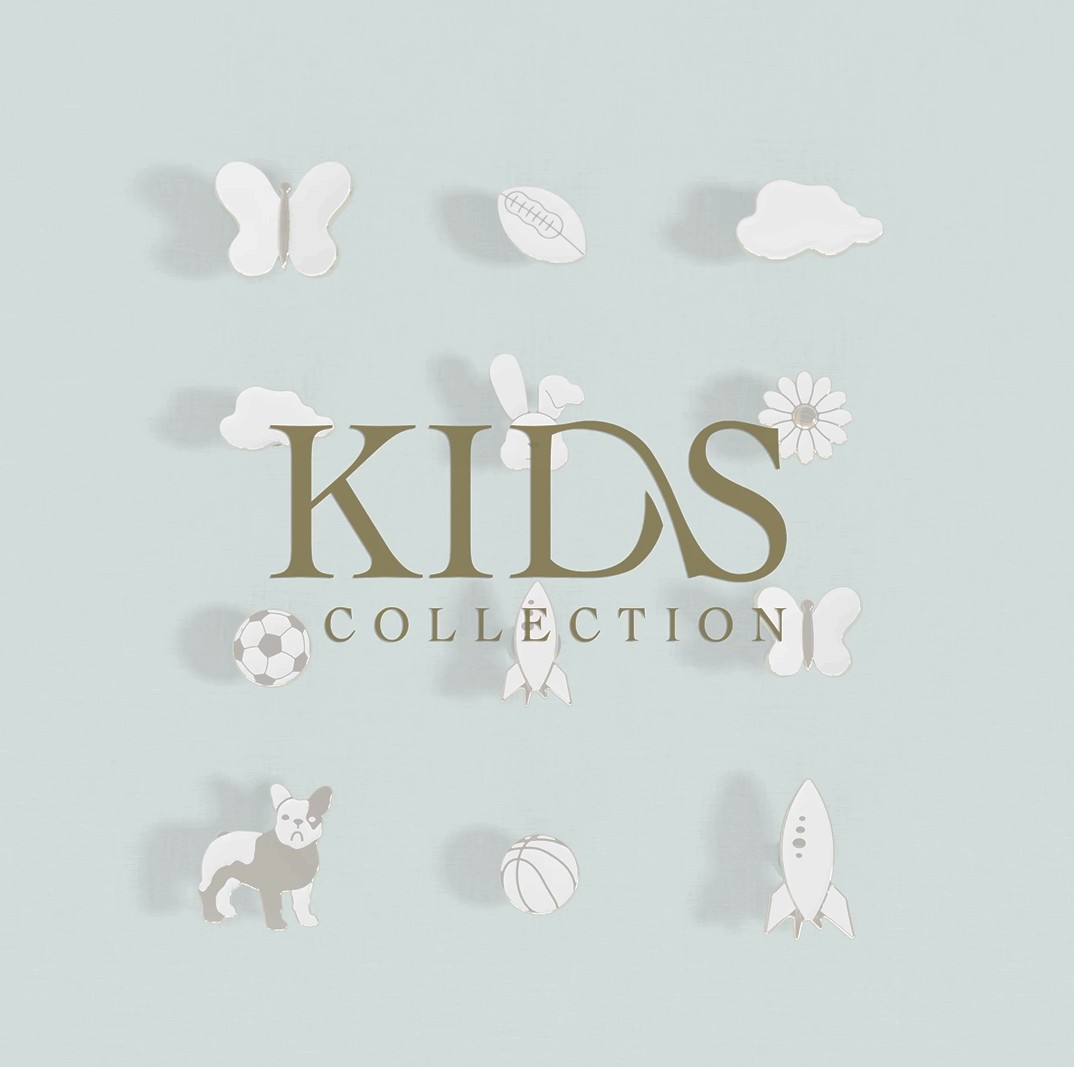 For this brand-new collection, PullCast slightly shifted from its conventional disposition by introducing an exclusive design world destined for kids. The idea behind this myriad of designs was founded by the need for originality and playfulness in the home. While decorative hardware might not be the particular focus when decorating a child's bedroom, homework space, or playroom, this collection seeks to break that stigma and establish a whole new universe of details, inspired by the many wonders that construct children's memories and dreams. At isaloni, the new products from this collection will be present, which just by looking at it leaves us dreaming and with the desire to be a child again.
Beachy and maritime vibe to your interiors
With the arrival of summertime, you can find a new sales fest at PullCast in Isaloni, featuring some of the most iconic decorative hardware pieces perfect for this season. Allying sophistication to natural coastal elements, PullCast has the perfect collection for any summer lover to indulge in, the Ocean Collection.
New Marble Approach
When we are thinking of creating a room, we always think first of how we want the furniture to be and what objects we want to include, we create a whole design and often forget about the secret weapon to any design: Marbles. PullCast pieces are made with some of the best and most peculiar materials. Marble was one of the choices materials to adorn all the purity and elegance that the PullCast Jewelry Hardware represents!  
Inspired by the large metropolises worldwide
PullCast's Cosmopolitan Collection was heavily inspired by the large metropolises worldwide. We focused on the different cultures, customs and architectural and design styles to create diverse pieces that will elevate your home culturally and aesthetically. This Collection has new products and honors even more cultures and metropolitan cities. PullCast started 2022 right full of inspiring new decorative hardware to present at Salone del Mobile.
Inspired by Mid Century times
Salone del Mobile, Discover How You Handle With PullCast Surprises!
Inspired by Mid Century times and events, the Twist Collection offers stunning solutions for hardware pieces which are as beautiful as they are functional. If you are fond of this design style and wish to accentuate it with some luxury accessories, take a look at what our Twist Collection has to offer. Our pieces are made in remembrance of some major events of the 20th century and are crafted in this time's overall style.
Bespoke Experience
When you think about asking for a bespoke service you should think and care about some points like vision, pricing and ordering, designing, and delivery.  PullCast thought about all of these points and will take them to Salone del Mobile 2022 to explain to you everything you need to know! Find us and ask everything!
The Authenticity of Craftsmanship
Rui Pinto is one of the Top Pullcast's Artisans and he will be at the Salone del Mobile 60th showcase the Arts & Crafts related to the creation of the brand's pieces. Made in collaboration with PullCast, Rui developed several High-Class Collections. After going through various jewelry shops and brands, Rui found at Pullcast a safe haven for his creativity! As he puts it: "Pullcast is a place where the power of creation has no limit."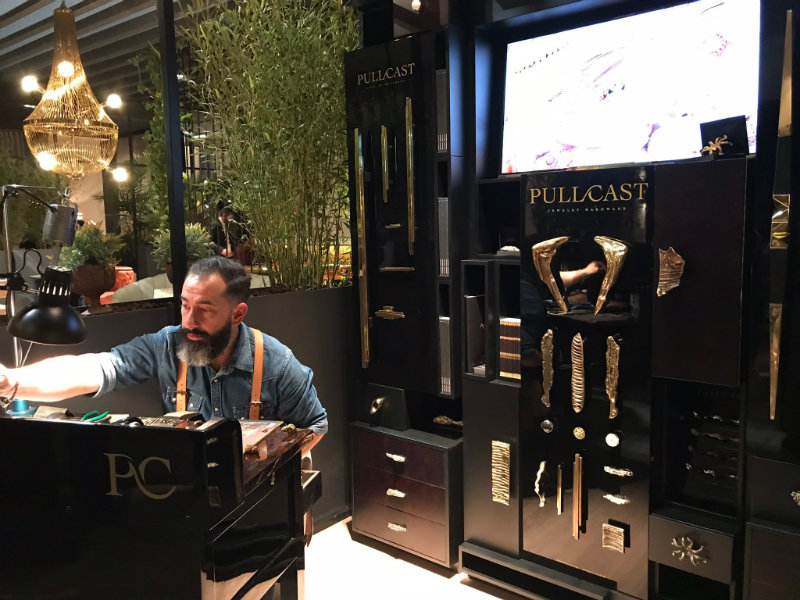 Rui is inspired by nature and natural elements! His main source of inspiration is the everyday beauty that surrounds us all and that is present in all corners of the world!
Surprise... Additional Discounts for Attendants!!!
There will be a special discount made for visitors of the stand for both future orders and online shop customers. Can you Handle it? 
  Did you like our article
Salone del Mobile, Discover How You Handle With PullCast Surprises!
Let us know! Discover the exclusive and luxury world of 
PullCast
 and dive in our amazing and elegant list of 
impressive decorative hardware
 and 
architectural hardware products
! Follow us on 
Facebook, Pinterest, Twitter, Instagram, Linkedin, and Youtube! Follow Us!