Salone Del Mobile, Discover Our New Products from Our Collections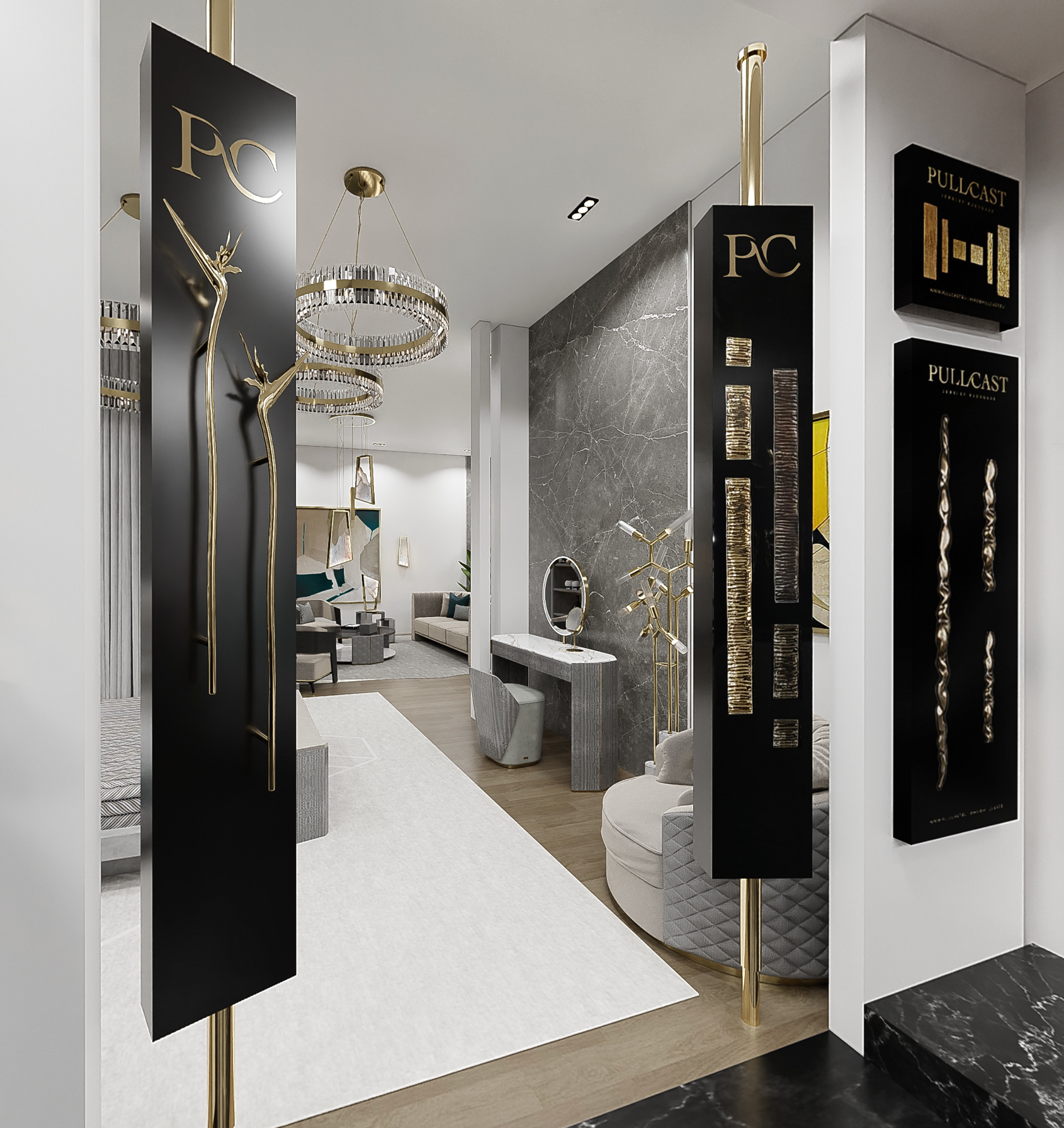 Salone Del Mobile, Discover Our New Products from Our Collections  - Due to the presence of our brand at the fair, we decided to present our visitors with pieces only launched at Isaloni. Wonder through the most exciting jewelry hardware designs and choose your own favorite piece! Explore newly added stock uniquely for you!  
See Also: 5 Things to Do and See at Milan Design Week 2022 
Salone Del Mobile
PullCast  is the most powerful tool to inspire and boost creativity, and this year's participation in Salone del Mobile proves why! Discover hundreds of New Products through a virtual tour of our stand in Milano.  Our new additions include new products from the many Collections that already exist – designer editions with highly selected products ready to help you create the interiors of your dreams.
See Also: Salone del Mobile 2022, Dream like a Child with PullCast 
Salone Del Mobile
Earth is the result of PullCast's incessant pursuit of finding the most distinguished forms, shapes, and textures and converting them into unique hardware pieces that are heavily inspired by the wonders of nature.
Designed as a strong and characteristic extension for any door design, Antler is a mid-size door pull that is set to make quite an impression. Antler presents a series of details carved in brass and it is available in a wide range of finishes and customizable options.
Salone Del Mobile
Drawing inspiration from the versatility of sea life and the pleasing aesthetic seen in deep blue waters, the Ocean collection was developed to deliver uplifting and good-natured style furniture designs.
CABINET HANDLES
REF OC2029
Just like the scale of the Carps, our Karpa cabinet handles are bright and shiny, very eye-catching and attractive to complement any cabinet design. In awe of the Carp symbolism we created this piece as an ideal of persistence, courage, and strength, an accessory of cabinet hardware with meaning in interior design.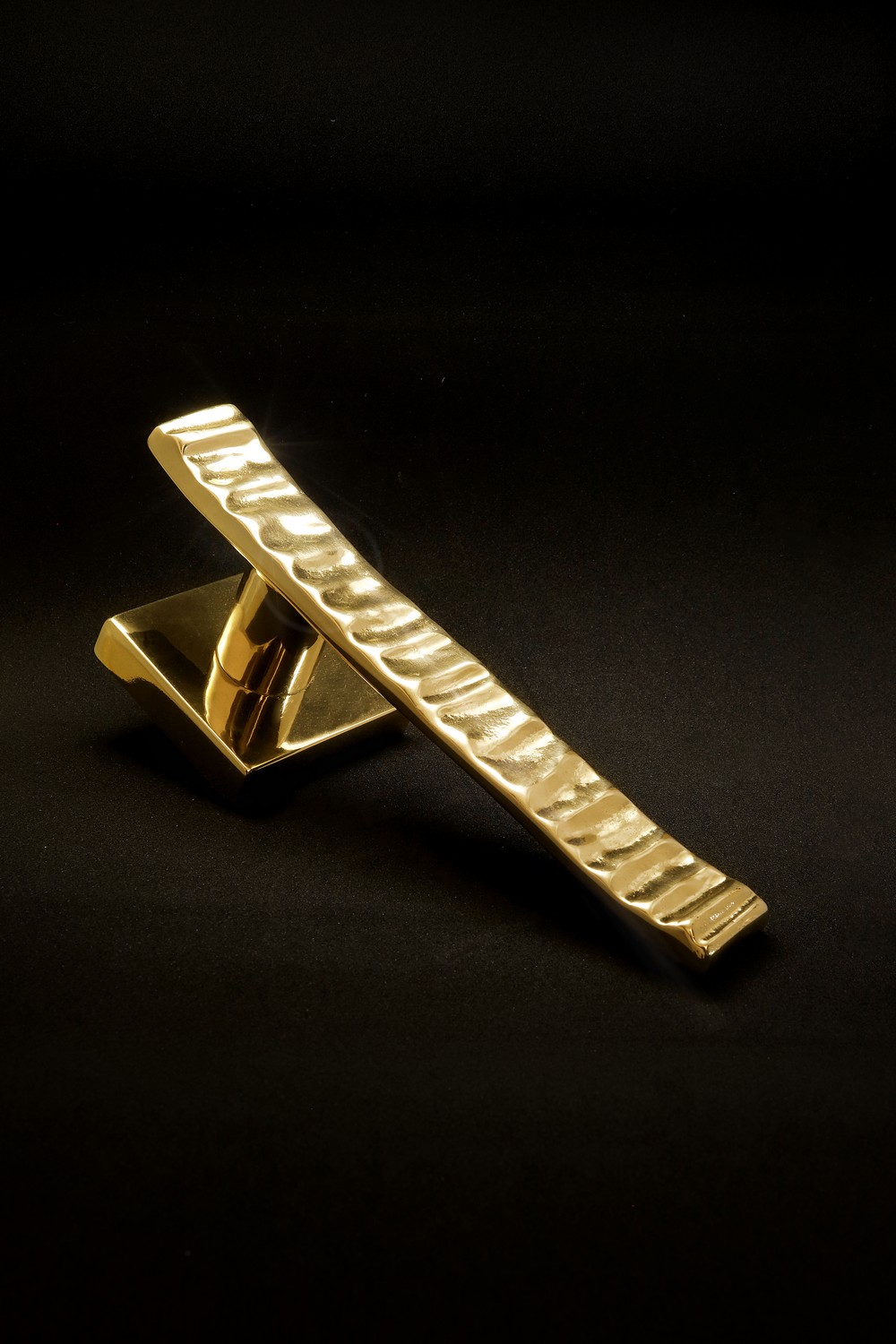 Just as the name is of indication, the Cosmopolitan collection was strongly based on the large metropolis around the world, thus having a more architectural take and a cultural-oriented focus.
DRAWER HANDLES
REF CM3005
Inspired by one of the most famous and treasured french desserts, the Macaron drawer handle portrays delicacy, charm, and distinction in cabinetry. A luxury hardware addition to sideboards and cabinets, enabling a sculptural scheme for your modern furniture designs.
Twist a mid-century modern and retro collection. Most designs found in this collection were motivated by the world's major events that took place in the 20th century, including the Atomic Age, which served as inspiration for PullCast's peculiar Quantum door pull.
Quantum door hardware is a polished brass series of luxury door pulls inspired by the Atomic Age design. This mid-size door pull is the perfect finishing touch for your door designs. Quantum enables you to create a mix and match through your different home environments.
Salone Del Mobile
Take part in the ultimate trade show experience! Tour the best jewelry and design only led to a path of exploring new aesthetic design approaches with architectural and artistic strong influences. Expect to find diverse ranges of styles on collectable sculptural hardware, wide spreading a sense of rarity and legacy, grounded by ancient forms of craft.
Visit now for yourself or book a virtual meeting to know more about ongoing campaigns.

---
Salone del Mobile is waiting for you!
---
  Did you like our article
Salone Del Mobile First Day With PullCast
 Let us know! Discover the exclusive and luxury world of 
PullCast
 and dive in our amazing and elegant list of 
impressive decorative hardware
 and 
architectural hardware products
! Follow us on 
Facebook, Pinterest, Twitter, Instagram, Linkedin, and Youtube! Follow Us!