Stunning Bathroom Design Projects To Get Inspired From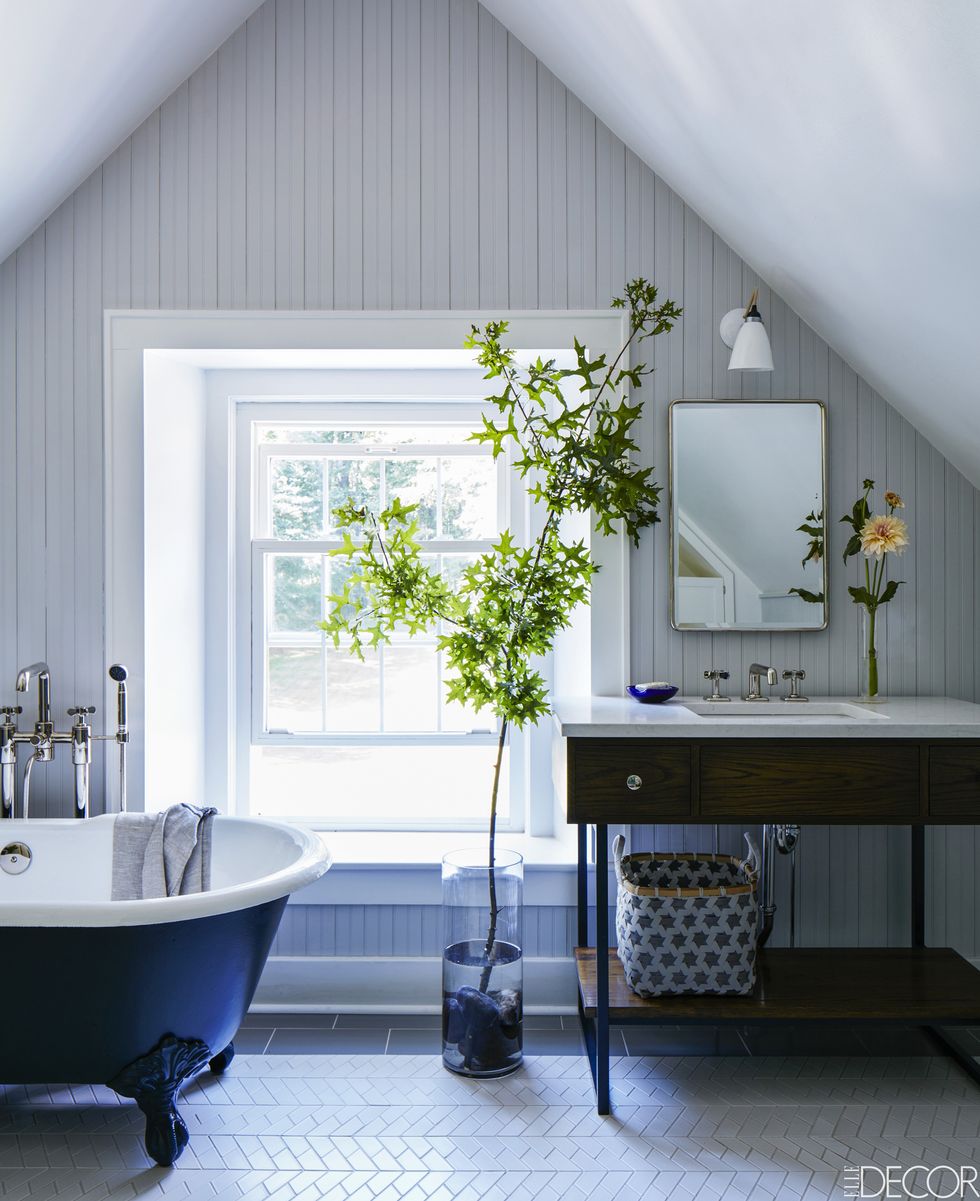 Stunning Bathroom Design Projects To Get Inspired From ⇒  If you're thinking about renovating your bathroom but have no inspiration to start, look no further - these amazing Bathroom Design Projects are not only beautiful, but innovative and creative as well, and are the perfect source of inspiration.
Donatella Versace's Milan Apartment
If you're not a fan of minimalism, much like Versace herself, then a bathroom just like hers might be the best for you. With a palatial vibe, which repeats itself all over the Milan apartment, is sure to transmit elegance and awe guests. If you can't replicate the whole style, try to go for the black marble counter with some golden hardware.
Amanda Seyfried's Catskills Home
While you would expect a lavish home fit for a Hollywood star such as herself, Amanda Seyfried's home is more muted, calm and simple, and that reflects on her master bathroom. The large window provides natural lighting, while the soft blue tones of the bathtub and the decor pieces are a great complement to the white flooring and walls, which together give off a relaxing vibe. The custom-made vanity brings some natural materials to the design.
Sophisticated Miami Living
In a prestigious apartment located on a very exclusive Miami island, PullCast and Dôme Project Interiors collaborated on the renovation of a luxurious penthouse. In the powder room, the dark shades go perfectly with PullCast's Catha and Kesya
drawer handles. You can see the whole apartment on our Press Release.
Jennifer Lopez's Penthouse Bathroom
Jennifer Lopez's NYC penthouse boasts a large, soft tones bathroom with a white color palette with some darker accent shades, accompanied by large windows that let the natural light in.
Zendaya's LA Mansion
The Euphoria actress' home counts with five bedrooms and five bathrooms, and this one particularly is in a beautiful beige color palette with a white rounded bathtub facing the large windows, followed by a beige and black sofa.
Discover the exclusive and luxury world of PullCast and dive in our amazing and elegant list of decorative and architectural hardware products. They will help you elevate and transform your home decor or your design project into a unique experience! Follow us on Facebook, Pinterest, Twitter, Instagram, Linkedin, and Youtube!