Fabulous Bathroom Wallpapers For A Stylish Upgrade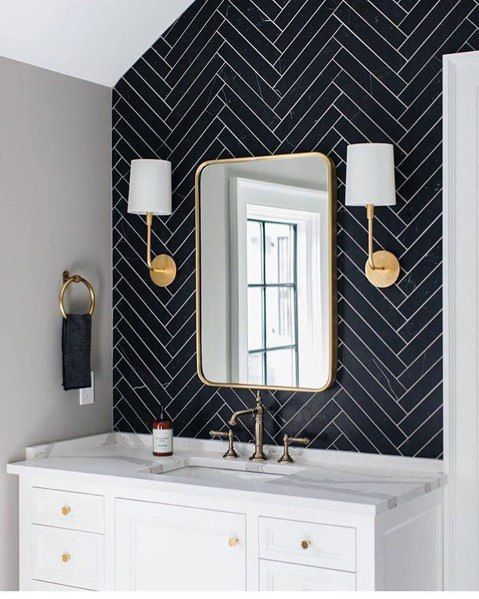 Fabulous Bathroom Wallpapers For A Stylish Upgrade ⇒  A wallpaper can really change a room, and the bathroom is no exception. If your budget doesn't allow a whole bathroom renovation, our wallpaper suggestions might just be the perfect option to upgrade your bathroom.
 Half and Half
If a full-on, vibrant Bathroom Wallpaper is too much for your liking, try combining an eccentric print with a neutral, mute colored wallpaper that goes with the color scheme and materials of your bathroom furniture and accessories.
Accent Wall
Accent walls are very easy to create with Bathroom Wallpapers and are visually interesting to guests, which will make them love your design style even more.
Geometric

This style of wallpaper grants a sense of symmetry and continuity to your bathroom, which in turn will create a more comfortable ambience. Moreover, simple geometric designs in muted colors can look great in any project, which makes it much easier to find the perfect wallpaper.
Jungle Style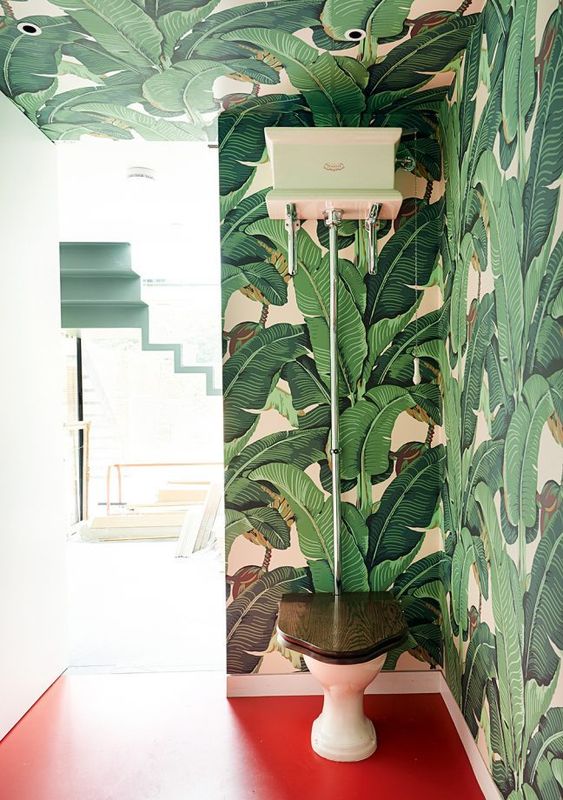 You can help to create a fun and whimsical bathroom with exotic themed wallpapers with vivid colors and patterns reminiscent to nature, which will make you feel like you entered a completely different world when you step into your bathroom. This wallpaper style looks great when complemented with wooden furniture, such as the toilet seat in the picture above.
What About The Ceiling?
If you really want to surprise your guests with a view, get some wallpaper on your ceiling! Although this trend is becoming more and more popular, it's still something unexpectable for those visiting your home, and will for sure leave them pleasantly surprised.
Discover the exclusive and luxury world of PullCast and dive in our amazing and elegant list of decorative and architectural hardware products. They will help you elevate and transform your home decor or your design project into a unique experience! Follow us on Facebook, Pinterest, Twitter, Instagram, Linkedin, and Youtube!