Keep It Organized With Our Bedroom Storage Ideas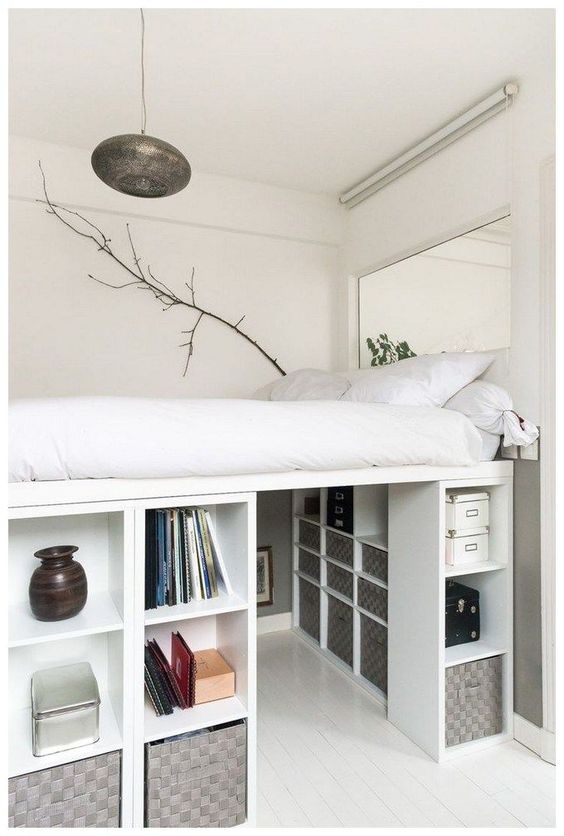 Keep It Organized With Our Bedroom Storage Ideas ⇒  No one likes coming home to a messy, unorganized bedroom after a long day of work, but no one really likes cleaning it either. The best solution for this predicament is to find easy and practical means of storing your household items in your bedroom that are easy to keep organized in the long run, such as the ones we suggest to you in this post.
Shoe Storage Doubled As Ottoman
This storage solution that doubles as an elegant furniture piece is perfect for keeping shoes organized in a simple way, meaning that it won't be as tiring to tidy up your shoes every day after you take them off, which will, in turn, help keep the room clean.
Set Up A Wall Vanity
If you like to get ready in your room but feel like there's not enough space to do so, try setting up a mirror and some shelves to place your makeup and hair products. You can add a chair to be more comfortable while getting ready and then take it off so that the room keeps being spacious.
Beds With Storage Options
This is one of the most practical ideas of the so far. All you need to do is invest in a bed frame with a lot of storage options, such as drawers underneath the matters and shelves surrounding the headboard of the bed. This way you'll save up on dressers and wardrobes.
Create a Small Loft Area
By elevating the bed and creating storage options underneath it, you will save up a lot of space around the room and be able to store items more efficiently. It's almost like a loft conversion, but on a smaller scale, as you're only doing it for your bedroom.

 Discover the exclusive and luxury world of PullCast and dive in our amazing and elegant list of decorative and architectural hardware products. They will help you elevate and transform your home decor or your design project into a unique experience! Follow us on Facebook, Pinterest, Twitter, Instagram, Linkedin, and Youtube!