New Los Angeles Hotel Built On A Firehouse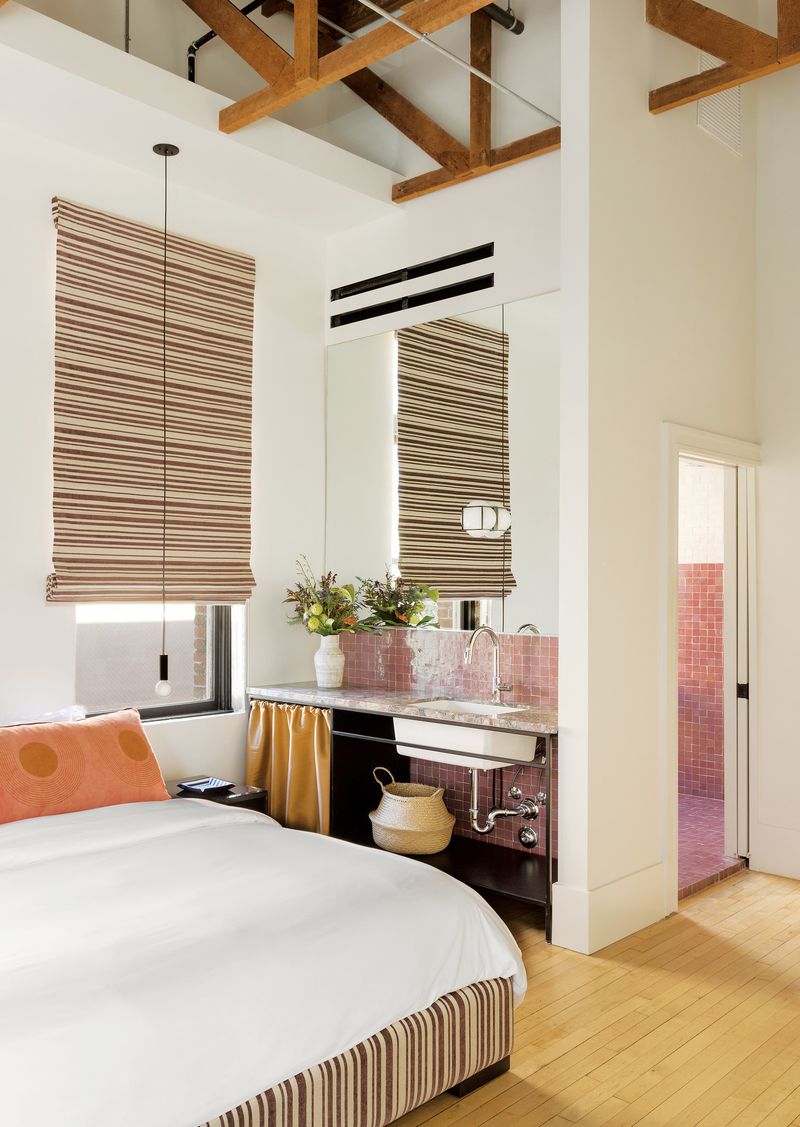 New Los Angeles Hotel Built On A Firehouse ⇒  In the Los Angeles Arts District, a boutique hotel has opened doors inside of a 1920s firehouse. Envisioned as a "dreamy mix of the elegant and bizarre", this boutique hotel is the first of its kind in this specific district of the city, and is therefore righteously named the Arts District Firehouse Hotel.
This Los Angeles Hotel gives off the homey feeling of an Airbnb while keeping hotel-like characteristics, such as daily housekeeping. Each room includes a kitchenette and a bedroom, and the nine different suites are divided by color schemes.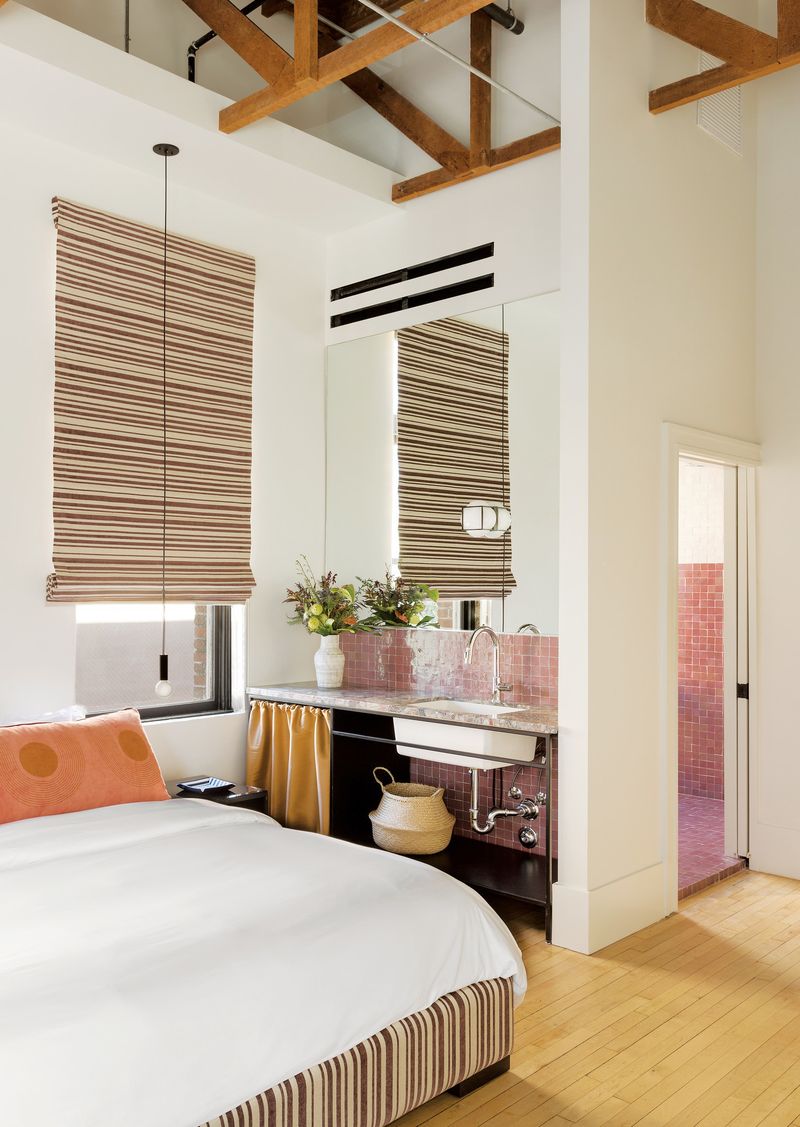 The different colors available are Red, Violet, White, Blue, Orange, Yellow, Indigo, Black and Green. All the rooms have white walls as a backdrop, which helps accentuate the pops of color from each room even better. The rooms also have high ceilings and lots of natural lighting.
Besides a comfortable stay with interesting rooms to choose from, the hotel offers an outdoor restaurant, which is located on an extensive covered patio and serves typical American food with a strong focus on wood-fired grilled food.
The restaurant also features a bar inside the building, which guests can enjoy to the fullest and which has kept some historical aspects such as the pressed-tin pannel flooring. The whimsical mint-green chandelier was custom-made, adding an industrial ambience to the venue.
In the lobby, the beautiful Persian rugs are a stark contrast to the concrete floor, and a number of leather and velvet seating options grant the area a lofty, warm feeling. Besides their efforts to keep the historical aspects of the build intact, such as the outer walls and the garage doors that constitute the entrance to the hotel, the owners collaborated with local artisans for various details, such as bedroom robes designed by Clare V.
Discover the exclusive and luxury world of PullCast and dive in our amazing and elegant list of decorative and architectural hardware products. They will help you elevate and transform your home decor or your design project into a unique experience! Follow us on Facebook, Pinterest, Twitter, Instagram, Linkedin, and Youtube!