Supersalone 2021 - 5 Luxurious Brands With Stands You Cannot Miss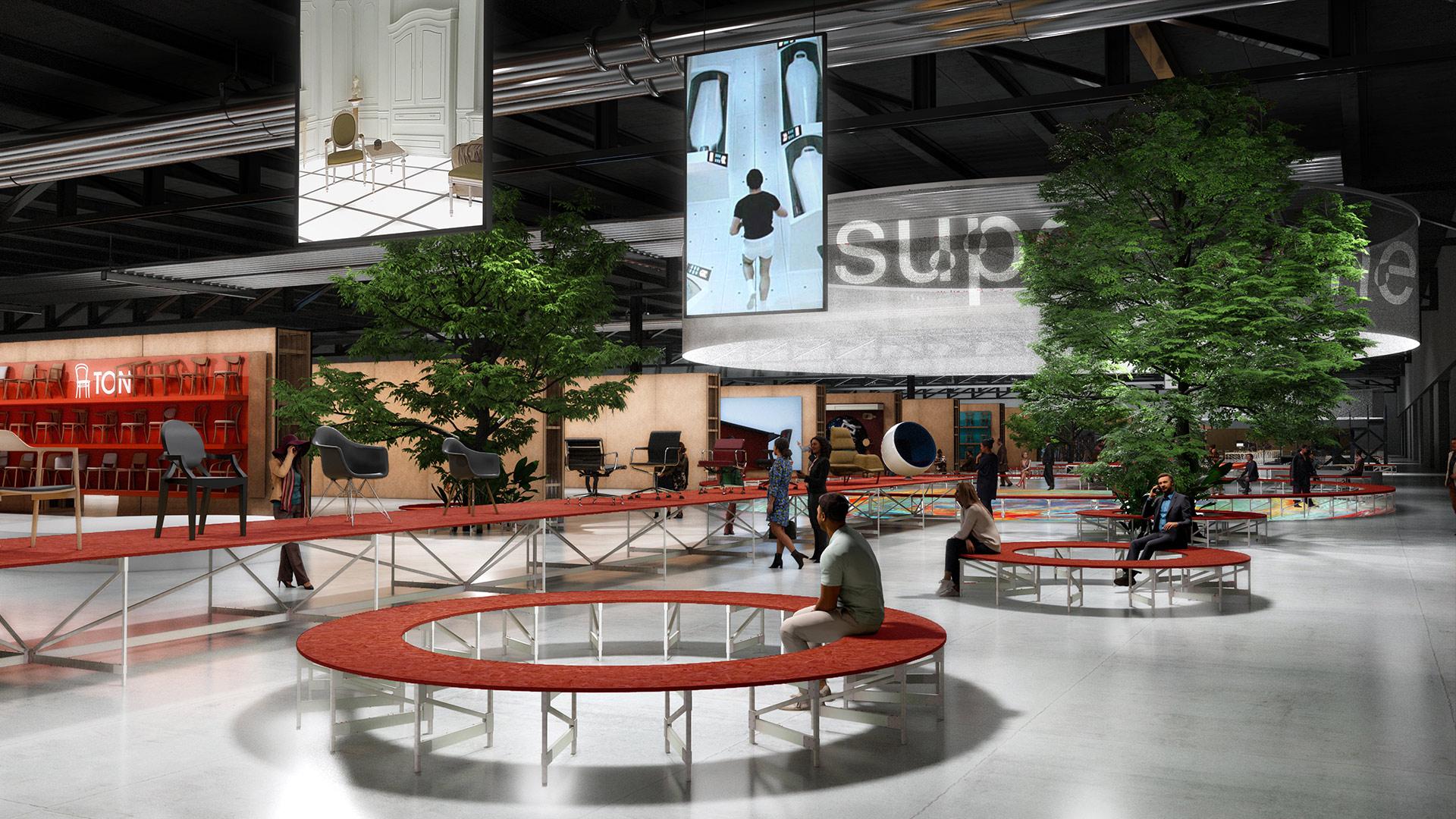 Supersalone 2021 - 5 Luxurious Brands With Stands You Cannot Miss
=> In terms of leading
interior design trends
,
Isaloni
is unquestionably the Milan pioneer. This will be a dynamic moment for Milan City, with synergies emerging from outstanding famous designers from all across the globe, with an average of 188 nations represented each year. From brilliant designers to luxurious interior décor brands,
PullCast Blog
 brings to you today,
5 stands
you cannot miss from the most incredibly exquisite interior design brands in the world, behold their
luxury
, and marvel at their excellence right here.
The Craftsmanship Of Boca Do Lobo
Boca do Lobo is dedicated to redefining traditional traditions of high craftsmanship to produce one-of-a-kind modern creations. Their designs are conceived and meticulously created in Portugal by talented master craftsman that are using their knowledge to blend conventional production processes with cutting-edge modern approaches. Each item bears a centuries-old history and may go through many stages - precious materials are molded into amazing furniture, upholstery, lighting pieces, and other standout designs, giving a boost to ageless cosmopolitan surroundings.
From cabinetmakers, jewelers, gilded artists, tile painters, master artisans, and apprentices, everyone is motivated to produce extraordinary creations in which no aspect or detail is ignored and the human element is highly appreciated. Boca do Lobo aspires to elicit the most powerful feelings in people all over the world. With over 200 worldwide showcases, its works may be found in beautiful residential properties, renowned hospitality venues, and other contract projects all over the world.
See Also: PullCast and Many Other Luxury Brands Will be at ISaloni Moscow 2018
The unique brand has thrived since 2005, introducing mesmerizing designs throughout the years. Every year, the world's most influential design and lifestyle journals, including Designboom, Wallpaper*, ELLE Décor, Architectural Digest editions, LUXE Interiors+Design, How to Spend It, and Le Monde, showcase Boca do Lobo creative works as a must-see trend.
Editor's Choice
Opulence In Design With Eichholtz
Image courtesy of: Eichholtz 
Eichholtz has developed over the years to become one of the most famous and renowned brands in the world of premium design furniture, lighting, and accessories. So many of their high-end interior creations are contemporary takes on enticing antique treasures.
See Also: Salone del Mobile 2020: What to Expect from the Prestigious Trade Show
Today, this brand represents the pinnacle of high-end living. With such a broad selection including a range of famous designs, they seek to constantly inspire the interior decorating market. Their brand is known for being the dream location for luxurious home décor pieces.
Passion Is The Key For Giorgio Collection
The highest workmanship, entrepreneurship, and innovative energy, and dedication are the elements for the prosperity of Giorgio Collection, a vibrant business in the prestige furnishings industry, led with love and dedication by its president Fabio Masolo.
Founded in 1956 by the original Masolo family nucleus, the firm has strived to anticipate, forecast, and inspire many stylistic trends during its 60-year existence, constantly establishing its unique and distinctive style. The basic, beautiful lines of the furniture, influenced by Art Deco, produce geometrical and fluid forms, a combination of classicism and futurism which could only be realized by avant-garde design.
Editor's Choice
A Blend Of Eras By Medea 1905
Founded in Brianza in 1905, the business distinguishes itself for the cabinet-making excellence of its goods, which are the stars of collections that follow the styles of the nineteenth and twentieth centuries, up to more modern designs. Over the years, the brand has replicated a series of historical, anonymous, and author's pieces that run through the historical memory of twentieth-century decor and have as a unifying theme the project quality and its materials, beginning with late-nineteenth-century English furniture and ending with French Liberty style, of which it is a world-famous publisher. Medea's heritage follows a route through many styles and creative trends that marked the late 19th and early 20th centuries, culminating in the current Lifestyle collection.
The Ultimate Italian Excellence With Minotti
Minotti is an Italian business known around the world for its "Made in Italy" expertise in modern interior decoration and also as an advocate of a quintessential lifestyle in the home and hospitality sectors.
The full expression of the "Made in Italy" concept is central to the Minotti identity, which today continuously blends heritage and innovative thinking: the abilities of skilled artisans are used to finalize a product created by modern technology solutions, while the competence of the hands helps balance industrial accuracy with vulnerability and sentimentality. This high level of expertise is continually increased through rigorous research on resources and innovative solutions, therefore adding value to the flawless details and the brand´s commitment to excellence.