The Best 2020 Bathroom Trends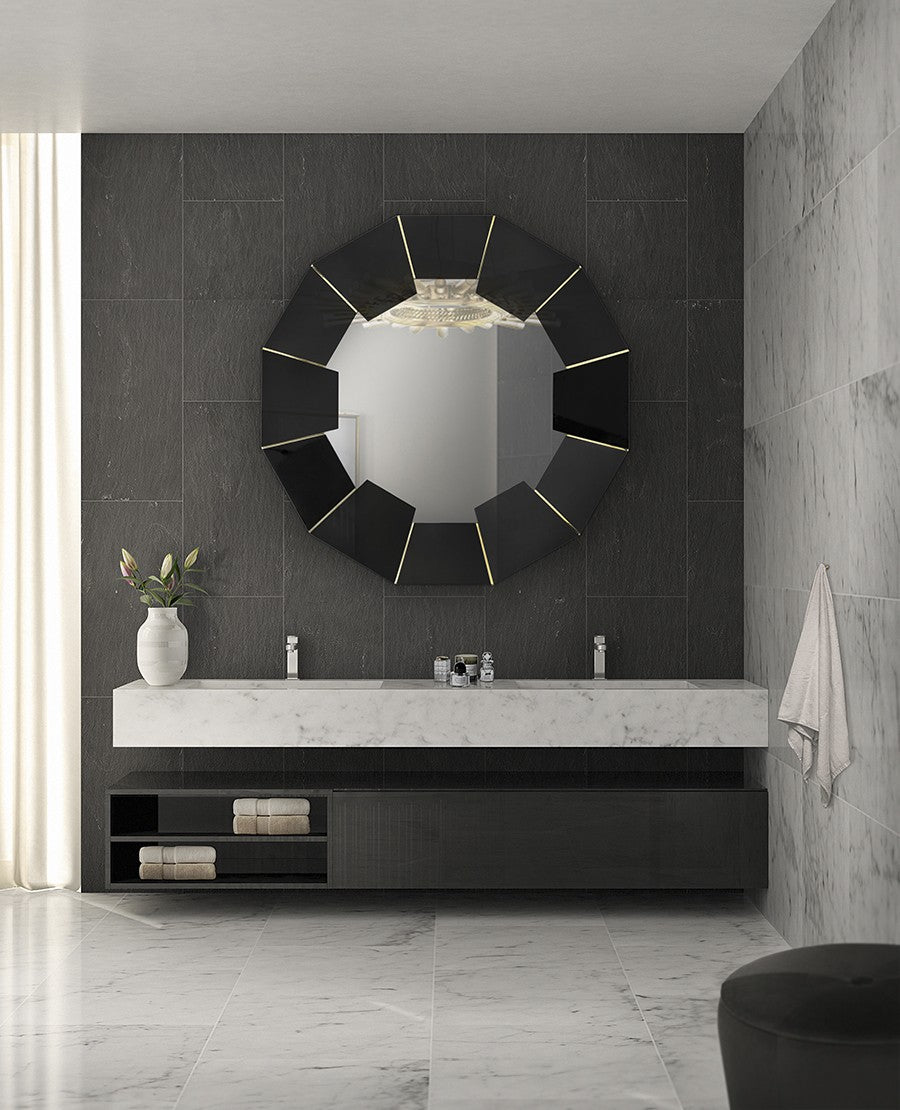 The Best 2020 Bathroom Trends ⇒  The new year is the best time to renovate your home, and what better place to start with than the bathroom? With all the new trends coming for next year, it's time to update your bathroom and make it a sophisticated, relaxing place for you and your guests.
Deep Soaking Tubs
Free-standing tubs have been a popular trend throughout 2019, although with a more modern look. For 2020, design lovers will opt for Art Deco-inspired bathtubs, which are a bit bolder and more extravagant.
 Partially Tiled Walls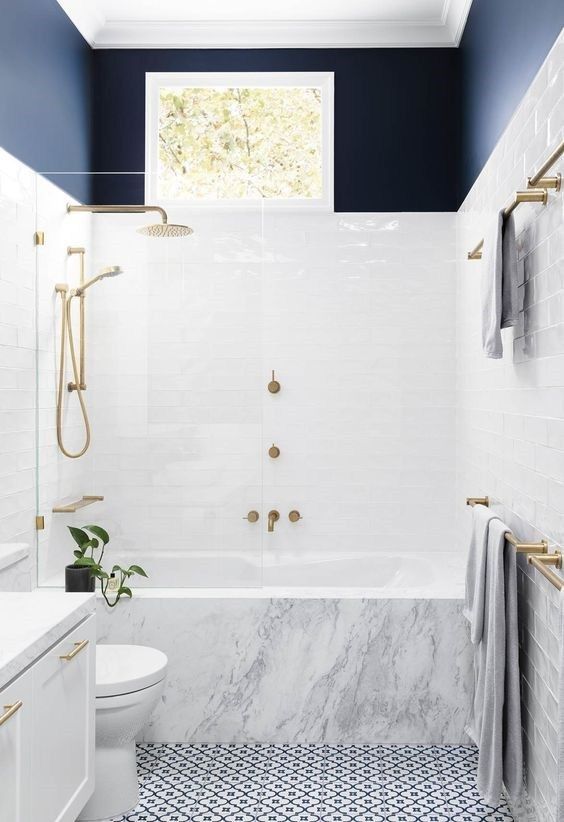 This unexpected design element is becoming increasingly popular due to its whimsical look. Instead of only tiling the wet areas, tile it halfway or more into the wall, and pain the rest with an accent color that will match other items in your bathroom, such as decor pieces or even the floor tiles.
Brass Hardware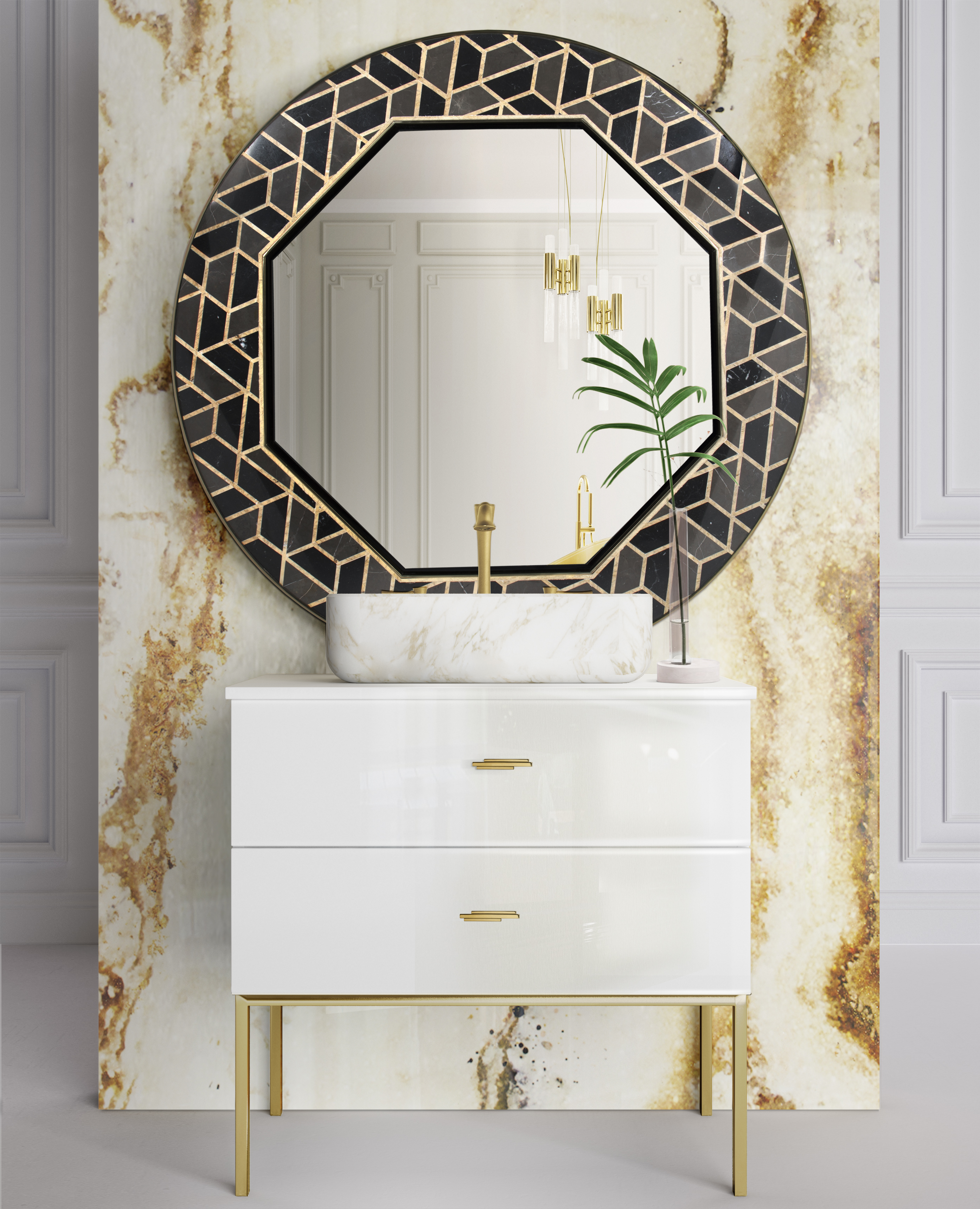 A golden, brassy finish is the easiest way to add a touch of glamour to your bathroom, especially when paired with other rich materials such as marble. PullCast's Skyline Drawer Handle is a great choice, as its versatile shape and texture adapt seamlessly to any project.
Framed Mirrors
Another way in which a small change can instantly upgrade a bathroom is by switching your mirror with a framed one, such as LUXXU's Darian Mirror Black. Instant upgrade, instant luxury.
Be Bold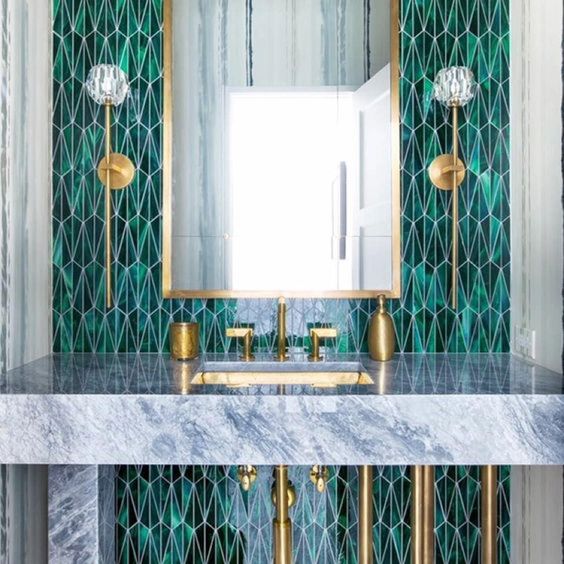 While minimalism and neutrals are still, and will continue to be, very much on-trend, being bold and creating loud, extravagant designs will be popular in 2020! Try changing up your wallpaper and adding unusual pops of color to get this look!
Discover the exclusive and luxury world of PullCast and dive in our amazing and elegant list of decorative and architectural hardware products. They will help you elevate and transform your home decor or your design project into a unique experience! Follow us on Facebook, Pinterest, Twitter, Instagram, Linkedin, and Youtube!