THE BEST OF AUTUMN – PULLCAST TOP SELLERS OF THE SEASON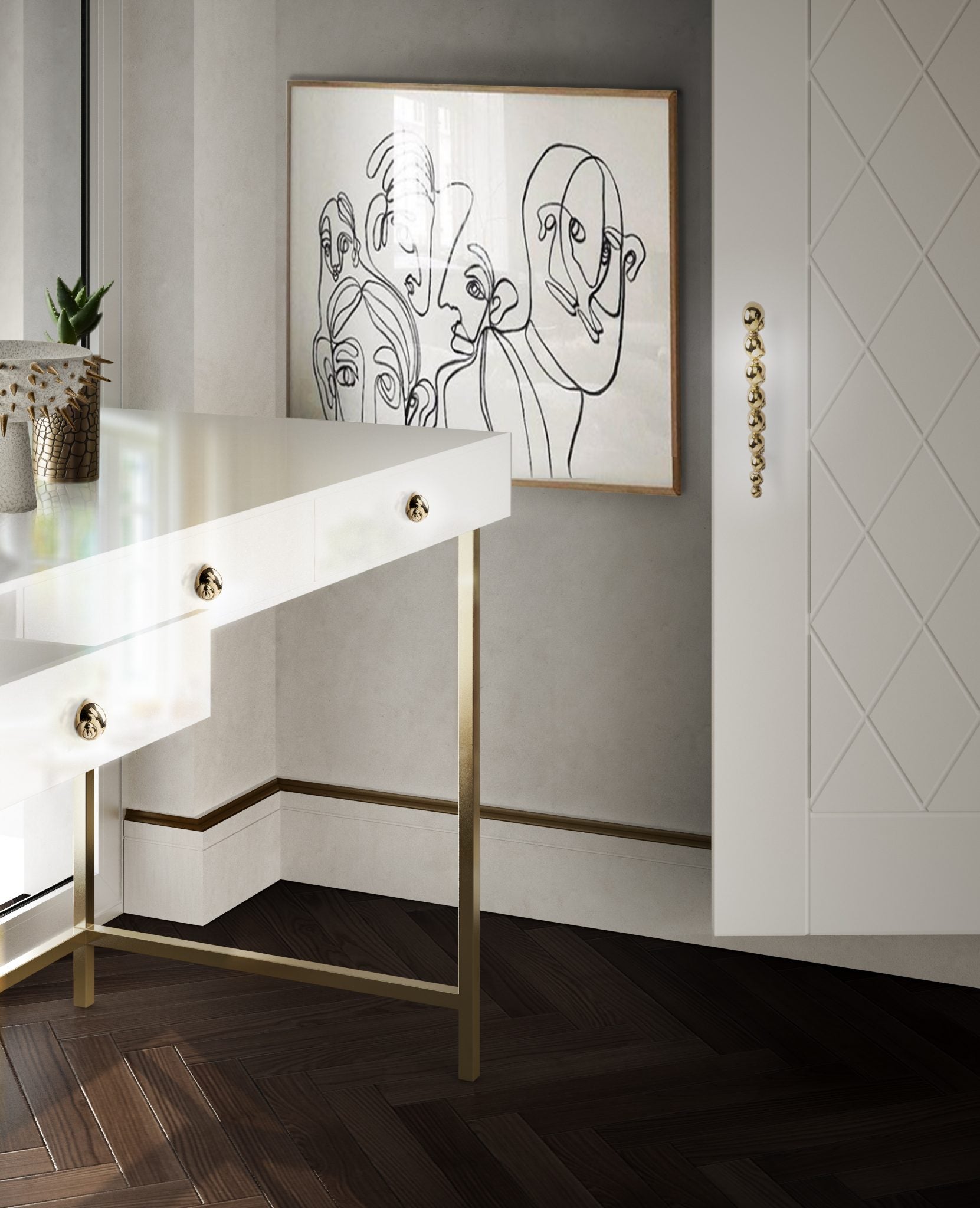 THE BEST OF AUTUMN – PULLCAST TOP SELLERS OF THE SEASON – As the cozy colors of autumn paint the world, the PullCast Blog brings you a curated collection of PullCast Autumn Best Sellers. And the best part? They are all available and ready to ship at the PullCast Online Store. As a chestnut on top, indulge in the brand's unmissable FALL SALE and enjoy an irresistible 20% off. Don't miss the chance to bring a touch of luxury to your living spaces and projects.
---
SEE ALSO: Marble Treasures Landing At The Online Store
---
THE BEST OF AUTUMN
PULLCAST TOP SELLERS OF THE SEASON
Toile Door Lever: Graceful Harmony Inspired by Reef Corals
The Toile Door Lever, a masterpiece inspired by the delicate reef corals, encapsulates gracefulness, levity, and roughness in its design. This series is the epitome of functionality and artistry in door hardware, allowing you to infuse different aesthetics into your space. The Toile door and furniture hardware are statements of elegance and sophistication.
AUTUMN BEST SELLER
Karat Drawer Handle: Unleash the Extravagance of Diamonds
Our Karat Drawer Handle is a testament to the opulence and uniqueness of diamonds. Inspired by the world of diamonds and the purity of precious metals, this modern and extravagant drawer handle adds a touch of sophistication to your furniture. With the Karat series, you can sculpt your design scheme in a uniquely articulate manner, embracing diverse design aesthetics.
AUTUMN BEST SELLER
Skyline Cabinet Handle
 

and

 

Skyline Door Pull: Pure Urban Elegance

Like a city's skyline that graces the horizon, the Skyline Cabinet Handle and Skyline Slim Door Pull symbolize urban elegance and beauty. They create a silhouette of style when set in context, becoming an iconic symbol for your furniture. Mix and match designs with the Skyline series to evoke the charm of a major metropolis in your living space.

AUTUMN BEST SELLER

Skyline Cabinet Pull + Skyline Door Pull
---
SEE ALSO: Fall Sale Fabulous – Meet the Recently Added Products
---
Waltz Drawer Handle: A Fusion of Elegance and Legacy
Drawing inspiration from the robust elegance of metals and the Industrial Revolution, we introduce Waltz: a powerful, secure, and exceptionally durable drawer handle that flawlessly serves its purpose. Exuding a timeless charm reminiscent of the Art Deco era, Waltz embodies simplicity, providing both value and functionality to every design it graces.
AUTUMN BEST SELLER
Baruka Drawer Handle: An Ode To the Japanese Culture
Baruka stands as a testament to our cultural heritage, echoing a legacy spanning thousands of years—an homage to Japan's rich tapestry. Crafted from brass, the Baruka Handle embodies culture, customs, and values, transcending time to become a robust and contemporary cabinet handle that enhances your furniture decor. A distinguished member of the Cosmopolitan Collection, this handle reflects the blend of tradition and modernity.
AUTUMN BEST SELLER
Butterfly Gold: A Dreamy Addition to Kids' Spaces
Crafted by PullCast's amazing craftsmen, the Butterfly Gold drawer handle is a charming addition to any kids' room or playful space. This delightful butterfly handle inspires dreams and makes them take flight. A perfect choice from our Kids Collection, it adds a touch of whimsy and wonder to your designs.
AUTUMN BEST SELLER
Natica Drawer Handle: Luxury Souvenirs From the Sea
Shells radiate their unique charm as the external armor of the creatures dwelling within. The Natica Drawer Handle draws inspiration from the astounding diversity of sea life, a true marvel of nature. This exquisite piece of jewelry is part of a series of luxurious cabinet hardware, offering the delightful opportunity to mix and match designs across your cupboards, side tables, and cabinet creations.
AUTUMN BEST SELLER
---
SEE ALSO: Home Decor With a Twist – Mid-Century Inspiration
---
This autumn, adorn your living spaces with these breathtaking pieces from PullCast, adding a touch of luxury, elegance, and sophistication. Don't miss the exclusive FALL SALE and enjoy a 20% discount. Hurry, embrace the autumn allure, and make a statement with PullCast's Autumn Best Sellers!
---
---
Will you be taking advantage of this sale and choosing the best of autumn? What items are already on your wishlist? Don't miss the chance to enhance, enchant, elevate, and create astonishing atmospheres with the PullCast best-sellers! Keep reading the PullCast Blog for more information regarding sales, deals, and new products. Subscribe to our newsletter and follow PullCast on Facebook, Pinterest, and Instagram for updates!