HARMONIZING COLOR IN INTERIOR DESIGN: CRAFTING EMOTIONS WITH HARDWARE
HARMONIZING COLOR IN INTERIOR DESIGN: CRAFTING EMOTIONS WITH HARDWARE – Color holds a transformative power that can shape the very essence of a space. The hues we choose for our walls, furnishings, and accents have the remarkable ability to evoke emotions, set the tone, and influence our mood. Yet the symphony of color in interior design extends beyond paint swatches and upholstery choices. The harmonious interplay between color and hardware design holds the key to crafting spaces that resonate deeply with both aesthetics and emotion. The PullCast Blog will show you how
---
SEE ALSO: An Office Decor Twist With Stylish Consoles, Because Details Do Matter!
---
HARMONIZING COLOR IN INTERIOR DESIGN
CRAFTING EMOTIONS WITH HARDWARE
Colors are not mere visual spectrums. They are also emotional triggers that can uplift, soothe, invigorate, or even cocoon us. Calming blues induce serenity, energetic yellows inject vibrancy, and lush greens evoke tranquility. It is therefore safe to say that a thoughtful color scheme has the potential to create a space that mirrors the intended ambiance, making it essential to consider the psychological impact of color choices.
---
SEE ALSO: A Journey Through Time Into Kitchen Design Trends
---
Crafting Harmony: Color-Hardware Symbiosis
While color dominates the visual narrative, architectural hardware remains a silent protagonist, poised to either blend in or shine as a statement piece. This is where the art of balance comes into play. Hardware, often brushed or polished, brings its own textures and finishes to the design equation. Achieving harmony requires a dance between color and hardware, ensuring that neither overshadows the other, but rather coexists in a visually pleasing symphony.
1. Complementary Contrasts
Instead of viewing color and hardware as separate entities, envision them as dance partners. Just as complementary colors on the color wheel create visual harmony, hardware finishes that resonate with the dominant colors in the space can seamlessly merge the two elements. See how the polished brass finishes brighten the overall look of both the presented spaces, where a single color takes center stage.
SHOP THE LOOK
Belize Cabinet Handle + Karat Drawer Handle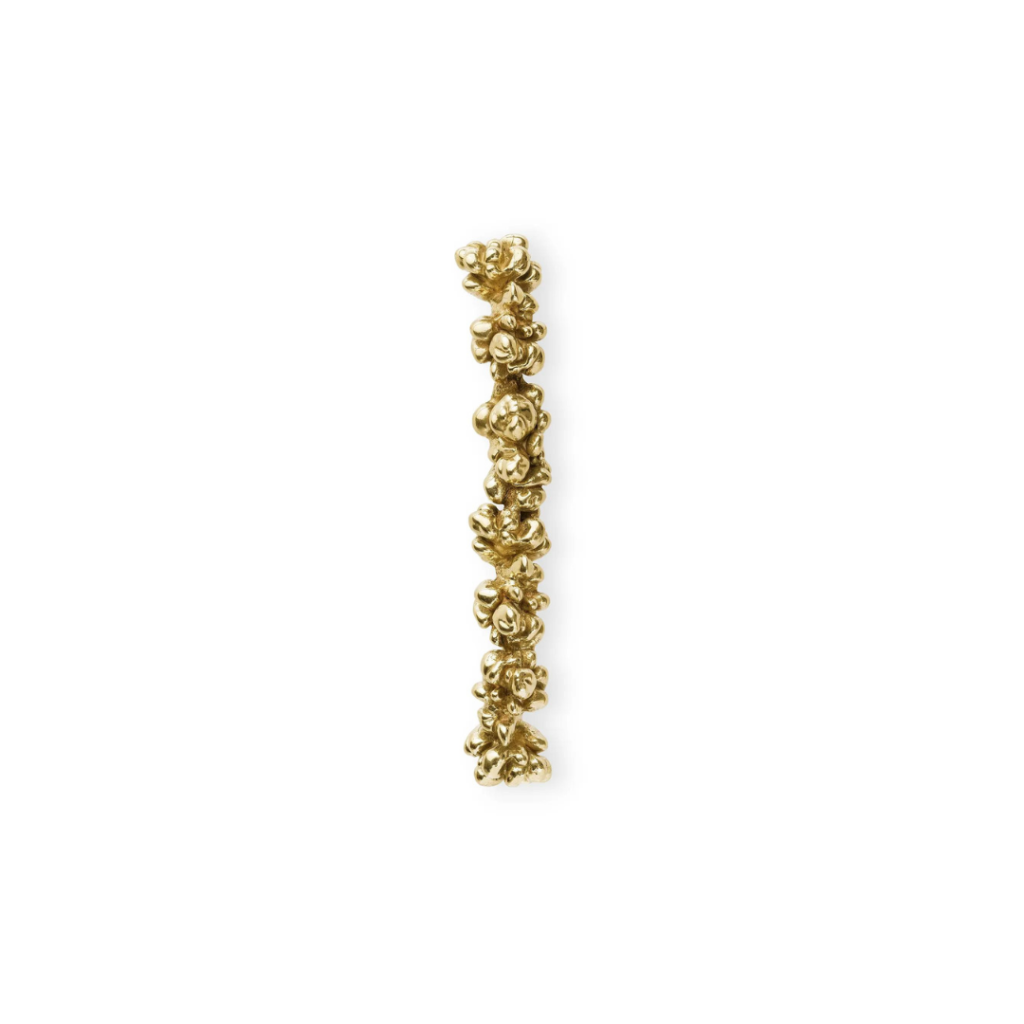 2. Subtle Blending
For a more subdued look, opt for hardware finishes that subtly echo the undertones of the dominant colors. This creates a cohesive flow that unifies the space while adding a touch of elegance.
SHOP THE LOOK
Flow Door Pull + Twig Door Pull
3. Bold Statements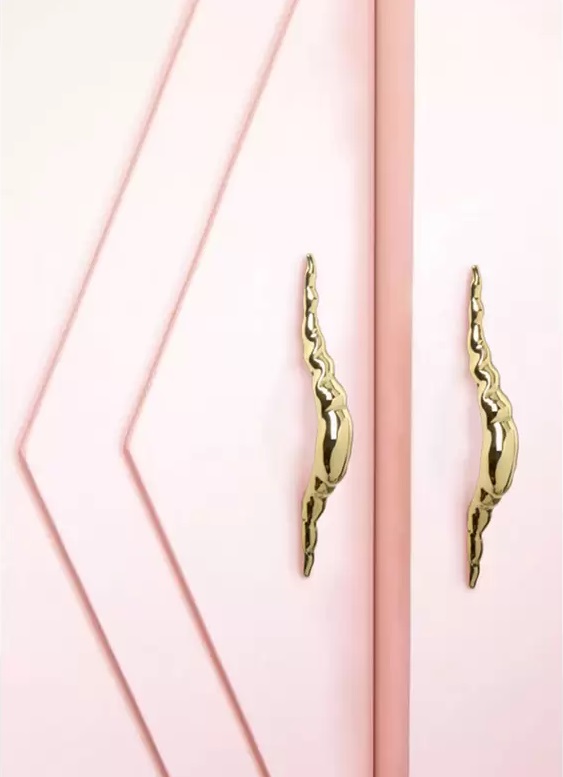 On the flip side, if you're looking to make a statement, contrasting hardware can inject an unexpected burst of character. Audacious combinations, like gold and bright pink or vibrant copper-toned hardware against dark teal, can become focal points that showcase their owner's vibrant personality.
EDITOR'S CHOICE
Sonoran Cabinet Handle + Nouveau Drawer Handle
4. Neutral Mediators
Neutrals possess the remarkable ability to bridge the gap between colors, textures, and hardware. A neutral hardware finish, like aged brass, can mediate between a richly colored environment and the subtlety of the hardware. But if you want to make the most of the whole neutrality vibe, it will also help you to embrace cohesion by combining similar tones.
SHOP THE LOOK
Acorn Drawer Handle + Duorum Door Lever
Ultimately, the power of color and hardware lies in their ability to create an immersive experience. Just as a well-composed symphony weaves different instruments to evoke emotions, an expertly designed space integrates color and hardware to craft an environment that resonates with the occupants.
---
SEE ALSO: How to Elevate Your Office With a Stylish Console and PullCast Hardware
---
The emotional impact of color, coupled with the artistry of hardware design, can elevate a space from mere aesthetics to an immersive experience that envelops all senses. Balancing these two elements requires finesse, a keen eye for detail, and a profound understanding of the emotions we seek to evoke.
When combined harmoniously, the fusion of color and hardware becomes a creative masterpiece that transforms spaces into emotional sanctuaries.
---
---
Who would have thought hardware could be such an asset in harmonizing color in interior design? Do you work in interior design, or are you passionate about it? We strongly advise you to subscribe to the PullCast Blog Newsletter. Follow us on Facebook, Pinterest, and Instagram for updates.