The First Fall Design Trends Are In!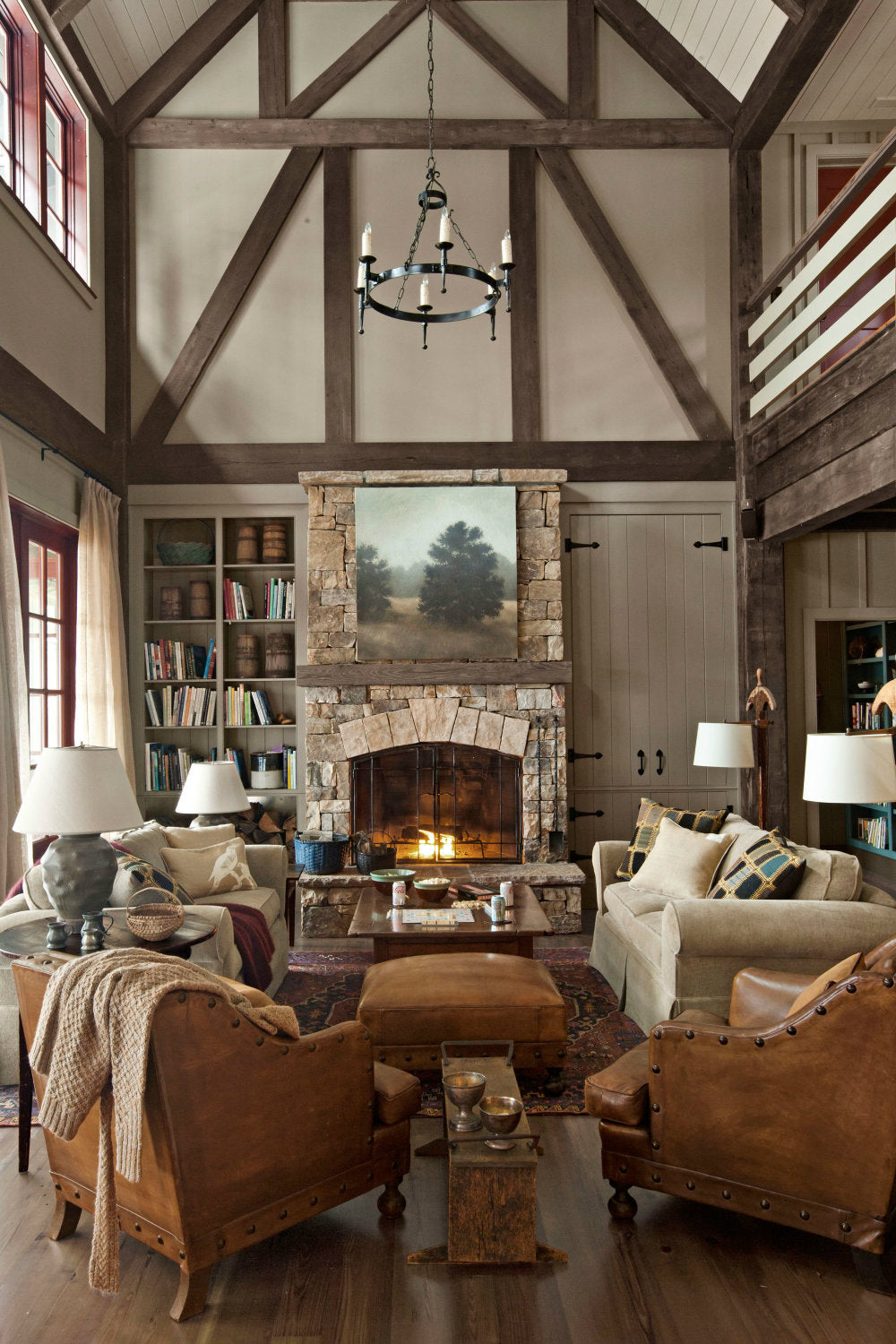 The First Fall Design Trends Are In! - When it comes to interior design trends they tend to be a lot like the trends in fashion! While in Spring and Summer everything is brighter and lighter, during the colder months classic black and rich jewel tones take over. Let's take a look at this list of Fall trends you'll need to keep an eye on!
As summer transitions into fall, we have a lot to look forward to. We get to whip out our coziest blankets and our spiciest fall candles. We get to replace our lightweight linens with plush flannel sheets. And, we get to rethink our spaces, as the new season brings with it a fresh crop of trends.
Craving a glimpse of what's coming our way?
The First Fall Design Trends Are In!
Find A Touch Of Darkness
  This Autumn, black will be very on-trend! Black accents are great to create a modern space that looks sleek and very elegant. The ideal background colors to avoid the space from getting too dark are cream and beige, however black kitchens are very trendy and if you don't mind the darkness it's a great idea!
Jewel Tones
  Deep jewel shades have been popular for a few seasons now and they aren't going anywhere in the upcoming cold season. Emerald, sapphire, and amethyst are the trendiest shades of all but you can't go wrong with any rich pink or red. Incorporating these colors in the home décor makes the room instantly more elegant, especially if we're talking about velvet upholstery.
Country Chic
  Traditional farmhouse interiors are a big trend for Fall! Brown leather, wood, wools, and nature-related décor are some of the ways you can incorporate this style into your home! It's all about warm neutral colors and rustic details.   
The First Fall Design Trends Are In! Discover the exclusive and luxury world of PullCast and dive in our amazing and elegant list of decorative and architectural hardware products. They will help you elevate and transform your home decor or your design project into a unique experience!
Follow us on Facebook, Pinterest, Twitter, Instagram, Linkedin, and Youtube!