TREAT YOURSELF! HOW TO TRANSFORM YOUR BATHROOM INTO A SPA-LIKE RETREAT WITH PULLCAST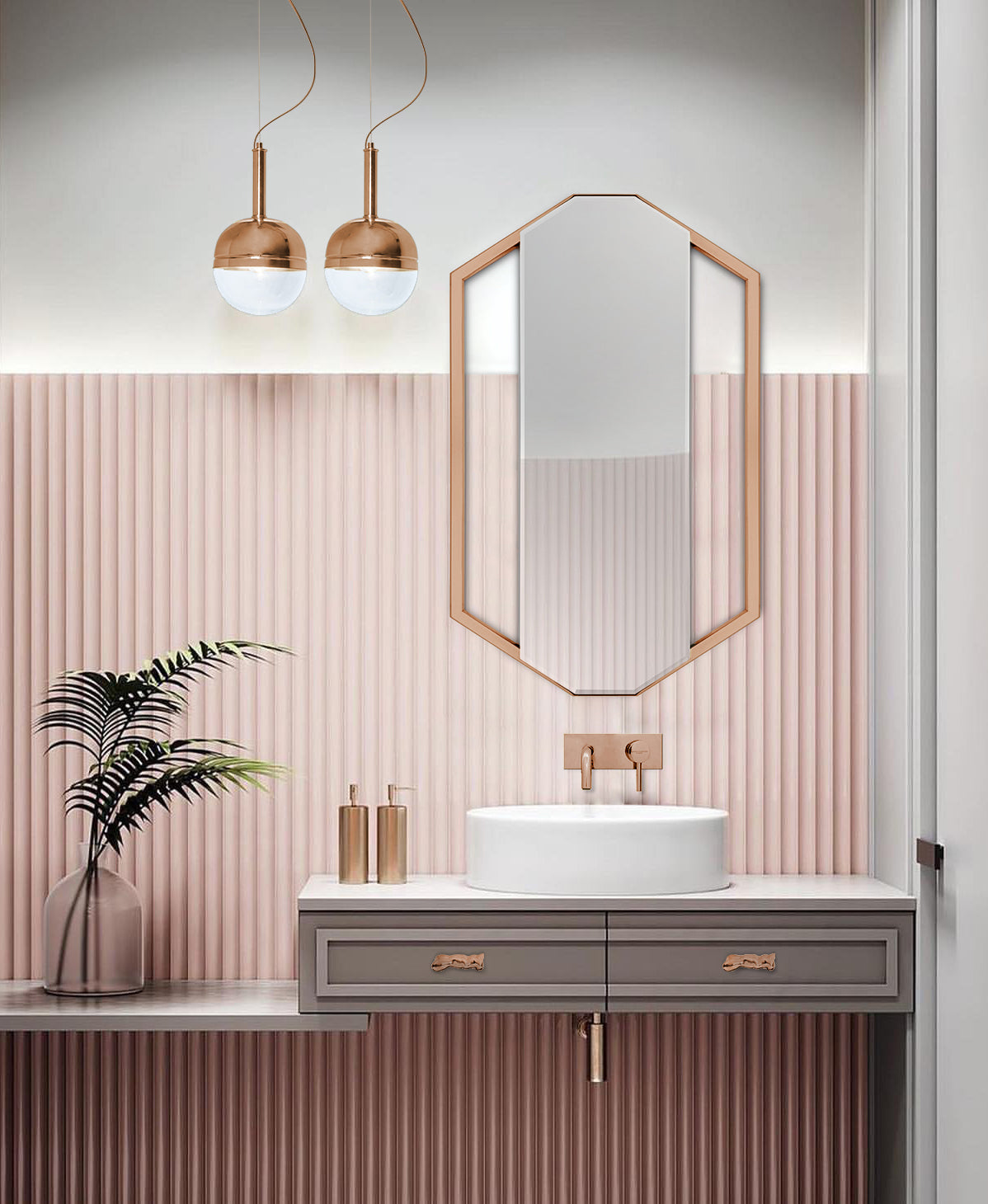 TREAT YOURSELF! HOW TO TRANSFORM YOUR BATHROOM INTO A SPA-LIKE RETREAT WITH PULLCAST – In the hustle and bustle of our daily lives, finding moments of relaxation and rejuvenation is, as we all know, quite essential. One space that often gets overlooked but has tremendous potential to become a tranquil sanctuary is your bathroom. Can you imagine yourself turning your daily routine into a spa-like experience, where you can unwind, rejuvenate, and find solace in luxurious surroundings? With premium-quality hardware, you can effortlessly transform your bathroom into a spa-like retreat that exudes both style and serenity. PullCast Blog will show you how!
---
SEE ALSO: Why Take Advantage of The PullCast Online Sale?
---
Treat Yourself! How to Transform Your Bathroom
Into a Spa-Like Retreat, With PullCast
PullCast is renowned for its exquisite collection of luxury hardware that combines functionality and artistic design. The unique craftsmanship of its designs allows you to add a touch of sophistication and elegance to any space, and the bathroom is no exception! Aesthetic pleasing and functional hardware will help you elevate the looks of your bathroom to rival that of a luxurious spa.
Creating Harmony: Go With the Theme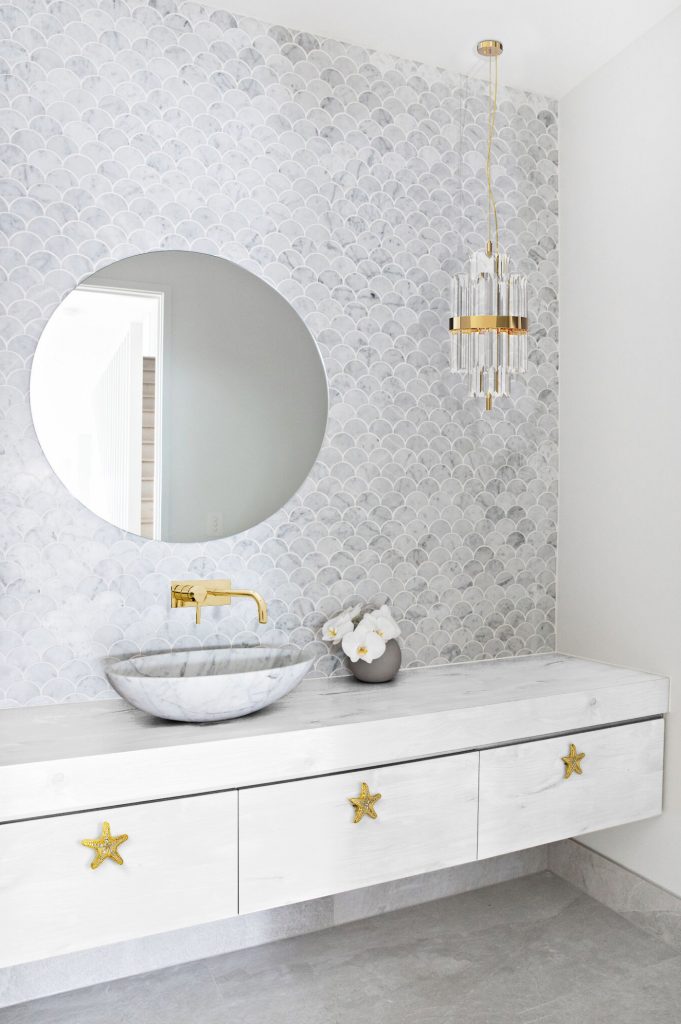 Before diving into the hardware selection process, it's essential to decide on a theme for your spa-like retreat. Whether you prefer a coastal, zen, modern, or traditional style, PullCast offers a diverse range of hardware designs that will perfectly complement your vision.
By browsing through the Ocean Collection you will easily find items to match the tranquility emanated by the ocean. If it is Japanese-inspired pieces or minimal clean designs you are looking for, there's the Cosmopolitan Collection to count on. Classical designs are also present in the brand's exquisite curation and will provide you with a seamless look to create comfortable and serene atmospheres where you will be able to abandon yourself in blissful relaxation.
EDITOR'S CHOICE
Kesya Drawer Handle + Linckia Drawer Handle + Nouveau Drawer Handle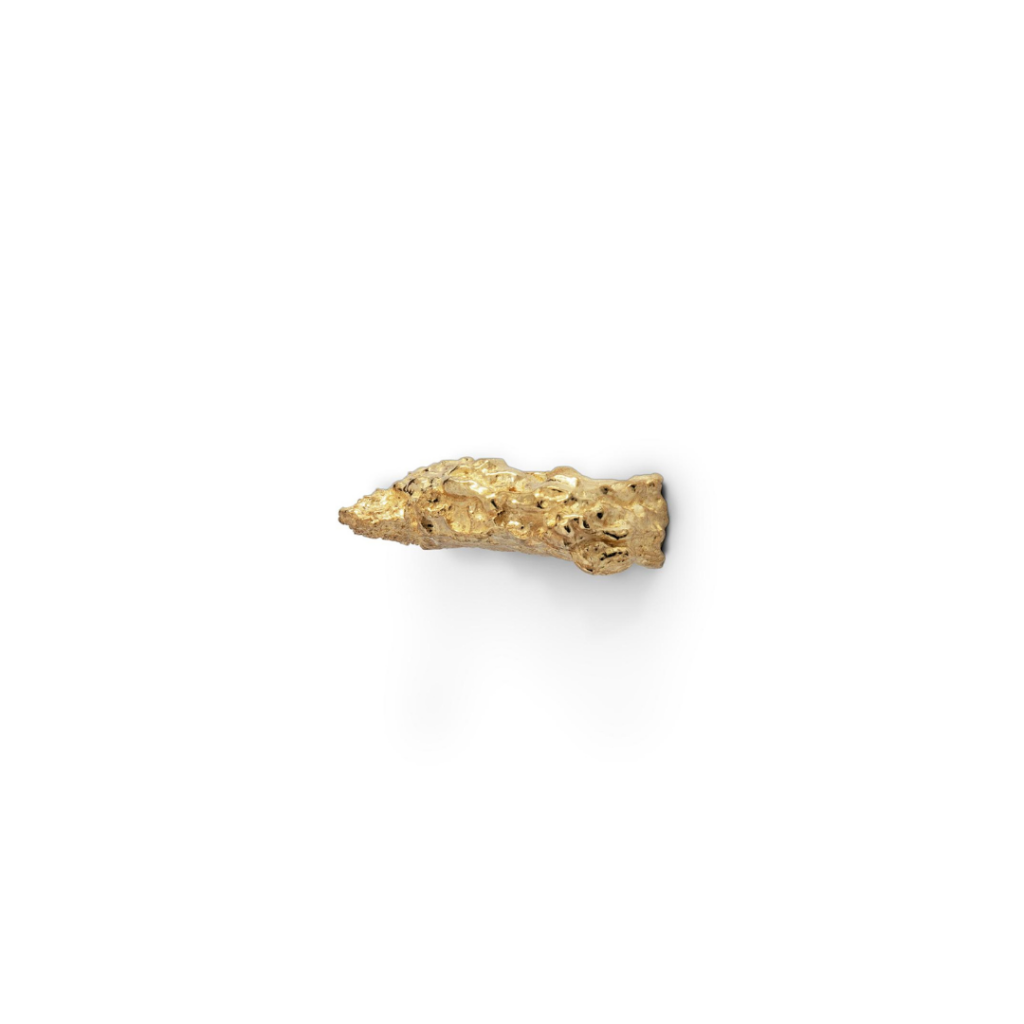 ---

SEE ALSO: Trendy Decor Ideas To Transform Your Kitchen
---
Upscale Your Cabinetry to Spa Standards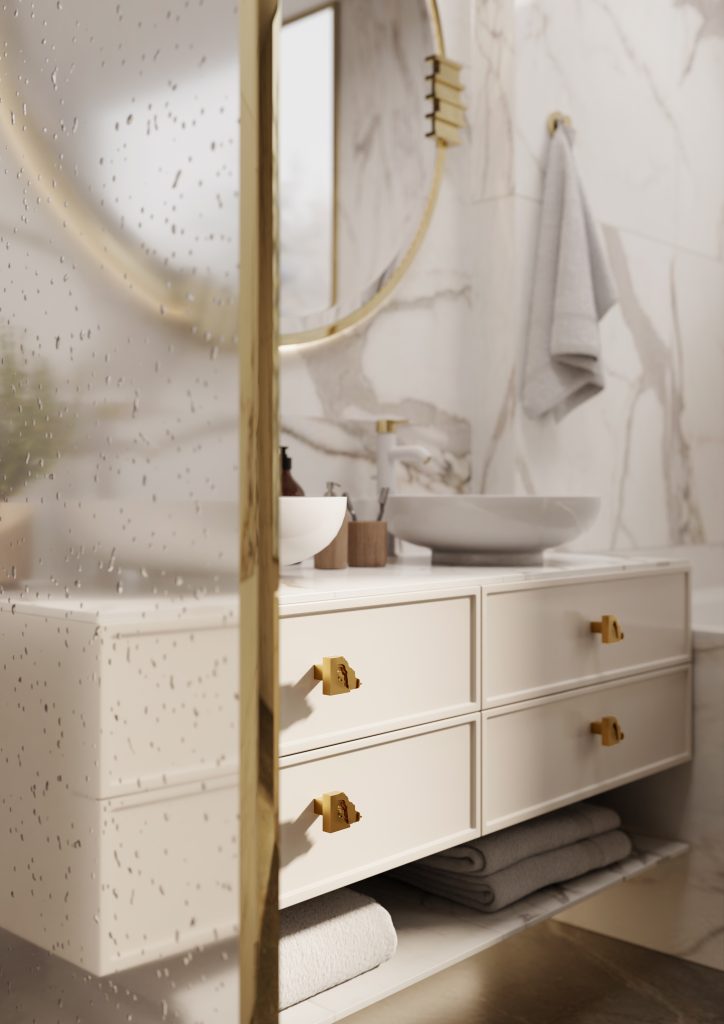 One of the easiest ways to upgrade your bathroom is by swapping out old, ordinary cabinet handles with PullCast's remarkable offer. Choose from an array of captivating designs inspired by nature, art, and architecture, crafted with high-quality finishes. As Nature is one of PullCast's favorite muses, there is even hardware based on the intricacies of the Portuguese landscape and the unique terrace slopes from the Douro Valley. A perfect fit to transport you to a mountain spa retreat, to nurture your body and soul.
EDITOR'S CHOICE
Pebble Drawer Handle + Duorum Cabinet Handle + Duorum Drawer Handle
Making an Entrance Into Luxury Indulgence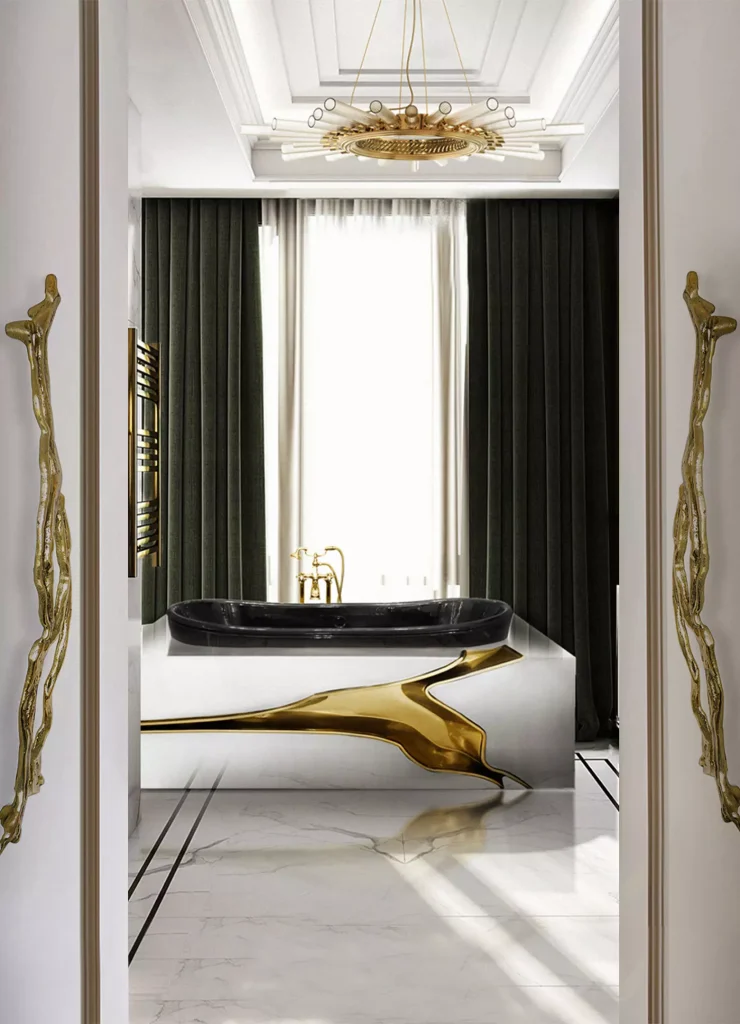 When it comes to achieving a wellness haven, the devil is in the details. Nothing will make you feel more welcomed in a luxurious and indulgent experienced than being greeted by stunning statement door pulls on your way into a lavishing bubble bath. Just light some scented candles, put on a sheet mask, pour yourself some wine, and go with the Flow.
EDITOR'S CHOICE
Baruka Door Pull + Flow Door Pull + Flow Door Pull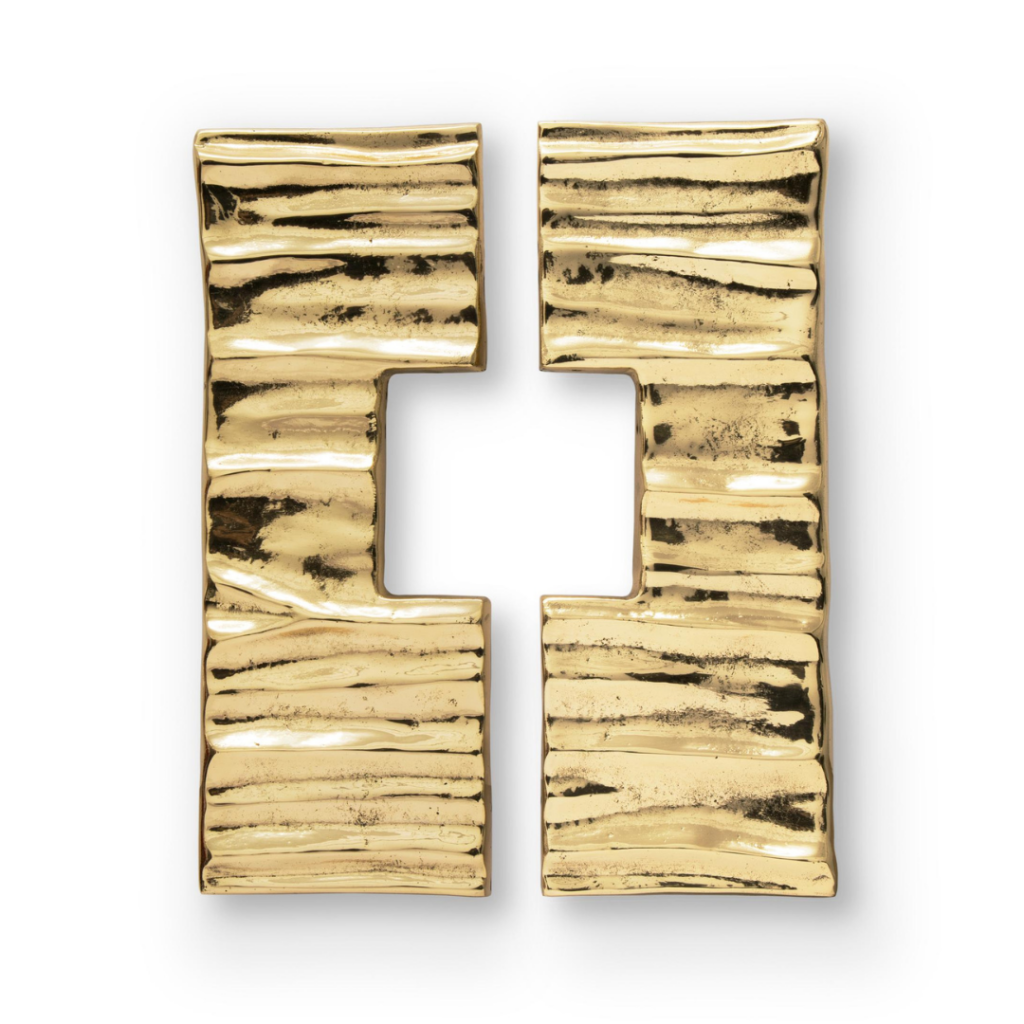 ---

SEE ALSO: 10 Summer Trends For Refreshing Atmospheres
---
By incorporating PullCast hardware into your bathroom renovation, you can effortlessly create a spa-like retreat that exudes style, luxury, and tranquility. Embrace the power of artistic designs and quality craftsmanship to transform your bathroom into a sanctuary of relaxation and rejuvenation.
---
---
Embrace PullCast Blog's suggestions and improve your bathroom with the help of luxury hardware. Transform your home into a wellness retreat and treat yourself. For more interior design tips and architectural hardware-related content, do not hesitate in browsing through our archives. Follow us on Facebook, Pinterest, and  Instagram for updates.