TRENDS IN SUSTAINABLE JEWELRY HARDWARE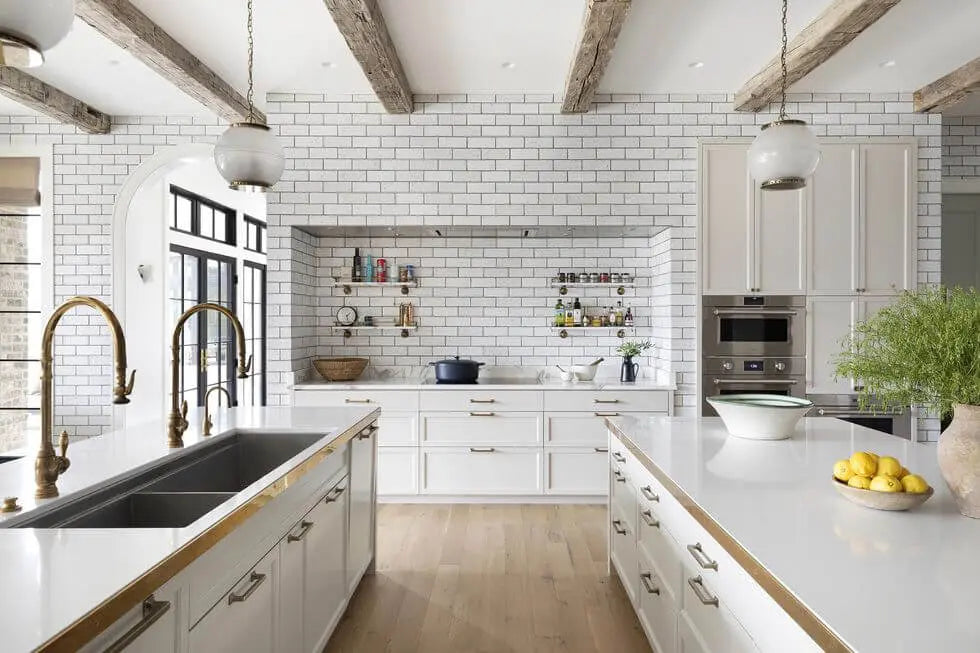 TRENDS IN SUSTAINABLE JEWELRY HARDWARE: ECO-CHIC DESIGNS FOR MODERN SPACES – In recent years, sustainability has become a crucial focus in various industries, including interior design and jewelry hardware. As we embrace a more eco-conscious lifestyle, the demand for sustainable and environmentally friendly products continues to rise. PullCast Blog explores the emerging trends in sustainable luxury hardware, showcasing how eco-chic designs can elevate modern spaces, taking inspiration from projects that have implemented these trends in the pursuit of a greener future.
---
Trends In Sustainable Jewelry Hardware
Eco-Chic Designs for Modern Spaces
Recycled Materials and Upcycling
PHOTO: Heals
One of the most prominent trends in sustainable jewelry hardware is the use of recycled materials and upcycling. Designers are reimagining discarded objects and giving them new life as exquisite hardware pieces. For instance, British furniture retailer Heals has reinvented some designs by recycling ocean waste. Created in 1955, the Ocean Bistro Set designed by Nanna Ditzel arrived at the present crafted using recycled fishing nets and recycled hard plastic in the hope of protecting the oceans and sea life.
PHOTO: Spark & Burnish
In that same spirit Australian homeware brand Spark & Burnish, in a collab with Andrew Simpson of Vert Design studio, created the Ocean Plastic Knob, a collection of small handles built from recycled ocean plastic waste that seam made out of marble.
EDITOR'S CHOICE
Quantum Cabinet Handle + Zane Drawer Handle
Natural and Organic Materials
PHOTO: dezeen
The use of natural and organic materials in jewelry hardware is another growing trend. Designers are opting for sustainably sourced materials such as bamboo, cork, or reclaimed wood to create elegant and eco-friendly hardware pieces. Japanese designer Yuma Kano has created a sustainable material by mixing natural elements such as wood, foliage, bark, soil, and seeds. According to the artist, the idea behind the project is to pay tribute and add value to the entire forest while aligning with sustainable principles. We are looking forward to seeing hardware designs crafted in this new and sustainable material with a terrazzo appearance.
EDITOR'S CHOICE
Spear Door Lever + Skyline Door Pull
---
Minimalism and Simplicity
PHOTOS: Kelly Wearstler
In the realm of sustainable jewelry hardware, less is often more. Minimalistic and sleek designs are gaining popularity as they offer a timeless appeal while reducing material waste. Interior designer Kelly Wearstler embraced this trend in her hospitality project in California, the Eco-Hotel Santa Monica Proper Hotel. By opting for understated and elegant hardware, such as slim-lined door pulls, that when combined with decorative objects and artworks from local artisans, achieve a perfect balance between sustainability and sophistication.
EDITOR'S CHOICE
Nouveau Drawer Handle + Nouveau Cabinet Handle
Vintage-Findings
PHOTO: Spacecrafting Photography
The appreciation for vintage objects never goes out of style and the same applies to sustainable jewelry hardware. Designers are reusing or giving a new home to already manufactured designs crafted from materials that stood the test of time and hold a very special allure.
This was the philosophy behind Lauren Buxbaum Gordon's project for a family home in Edina, Minnesota. The creative director of Nate Berkus Associates created cozy and welcoming atmospheres contemplating sustainable materials and precious vintage findings. The result, was a very stylish interior design project, with special details that are not only timeless but capable of lasting a lifetime.
EDITOR'S CHOICE
Duorum Door Lever + Duorum Cabinet Handle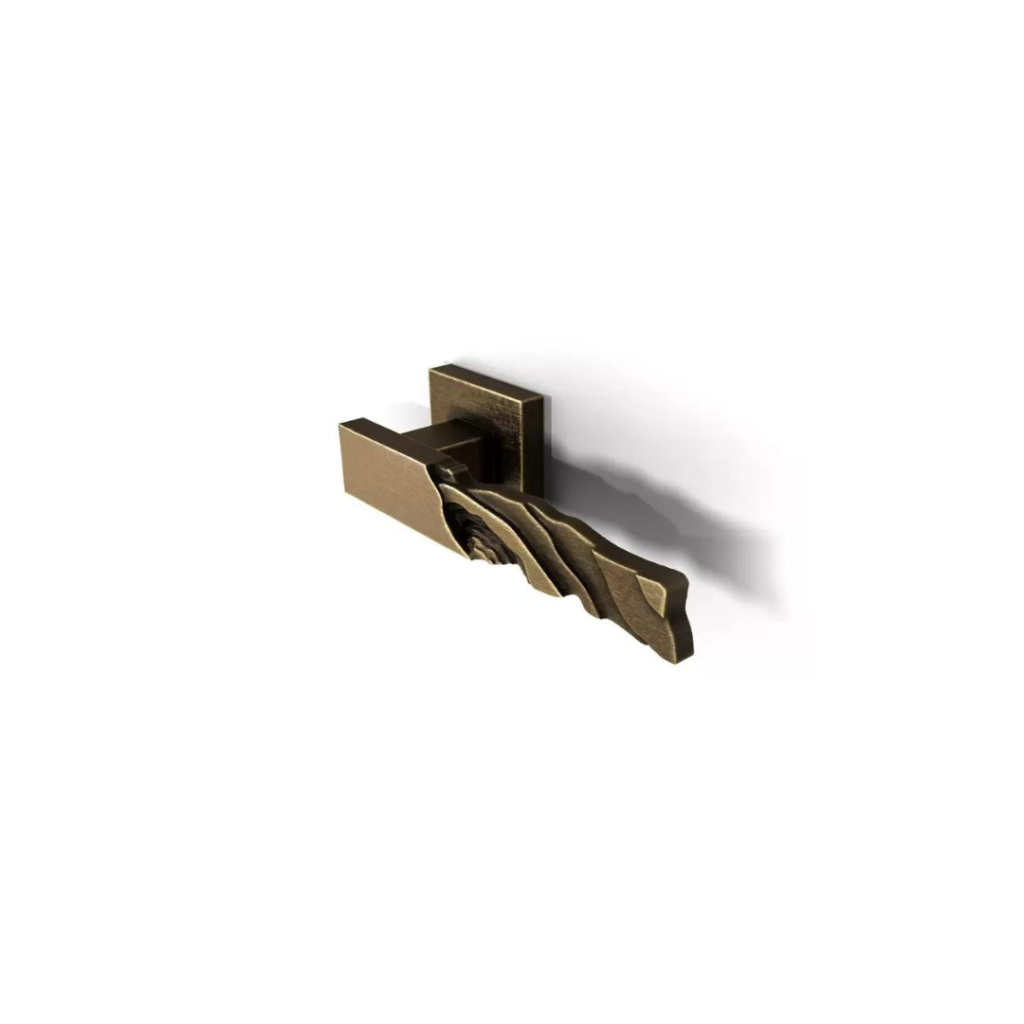 ---
SEE ALSO: A Dive Into The Coastal Collection – PullCast's Summer Essentials
---
The trends in sustainable jewelry hardware reflect a growing commitment to eco-conscious design practices. By embracing recycled materials, natural and organic elements, minimalism, and vintage artisanal-crafted hardware designs, interior designers and businesses are paving the way for a more sustainable future.
As the demand for sustainable design continues to rise, the marriage of beauty, functionality, and environmental responsibility in jewelry hardware is a trend that will undoubtedly shape modern spaces for years to come. PullCast is aware of that and is committed to producing durable pieces from resistant ethically sourced materials, recurring to artisanal methods, with a low ecological footprint. The brand's catalog has a great variety of designs that already fit this purpose and are conscious solutions for interior design projects and the planet.
---
---
We hope these trends in sustainable jewelry hardware will help you achieve greener interior design projects with a lower impact on the planet. How have you been incorporating sustainability into your practice? We would love to hear (or read!) from you. Keep on reading PullCast Blog to see what else is trending in the world of luxury hardware designs. Follow us on Facebook, Instagram, and Pinterest for more updated content.