ULTIMATE LUXURY EXPERIENCES IN MYKONOS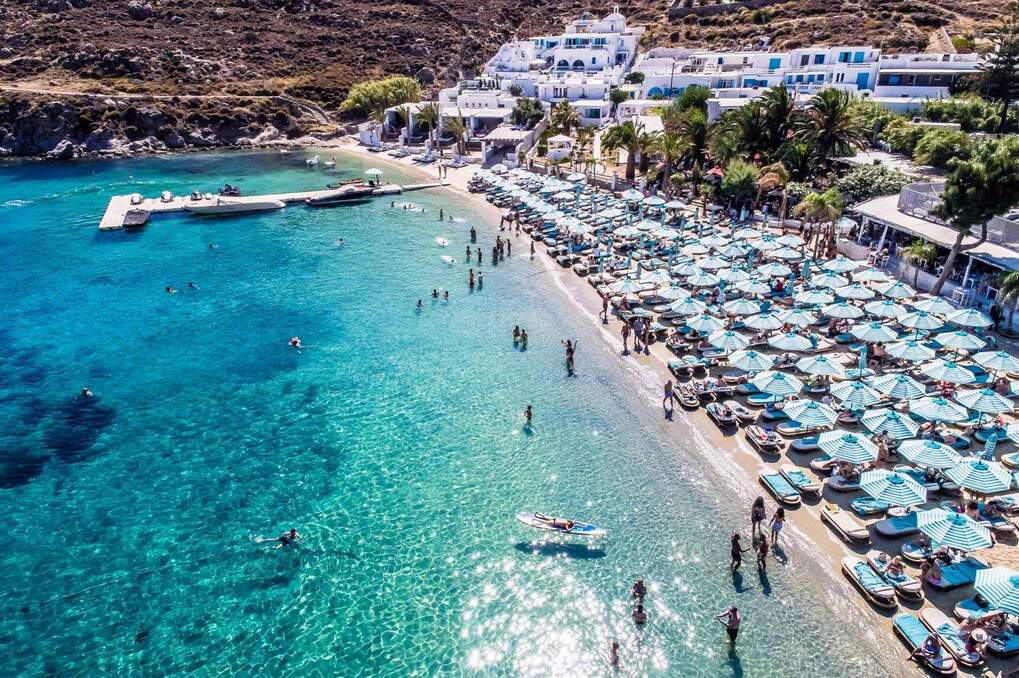 ULTIMATE LUXURY EXPERIENCES IN MYKONOS – Nestled in the heart of the mesmerizing Aegean Sea, Mykonos has established itself as an unrivaled luxury summer destination for discerning travelers seeking the epitome of opulence. With its stunning beaches, vibrant nightlife, exquisite dining options, and world-class shopping, the unparallel Greek Island is a haven for those craving an unforgettable vacation in 2023. Join PullCast Blog and unravel the best Mykonos has to offer!
---
SEE ALSO: The Ocean Collection – A Manifesto Of Underwater Elegance
---
Ultimate Luxury Experiences In Mykonos
An Unparalleled Summer Destination For 2023
PHOTO: Getty Images
Mykonos boasts a myriad of breathtaking sights and attractions that leave visitors in awe. Begin your journey by wandering through the iconic narrow streets of Mykonos Town (Chora), admiring the dazzling white-washed buildings and colorful bougainvillea. Don't miss the chance to explore the iconic windmills, the island's signature landmarks, offering panoramic views of the town and the Aegean Sea. Like everything Greek, the island is embedded in ancient culture and history. If those are your passions, don't forget to visit the Archaeological Museum and the Aegean Maritime Museum, showcasing ancient artifacts and maritime treasures.
EDITOR'S CHOICE
Limpet Drawer Handle + Coral Drawer Handle + Oceana Drawer Handle
Sunbathing in Style
The beach experience in Mykonos is nothing short of extraordinary, with pristine shores and crystal-clear waters that beckon sun-seeking enthusiasts. Paradise Beach and Super Paradise Beach are the epitomes of luxury beach VIP clubs, with plush sun loungers, and all day long vibrant beach parties. But if it is a more serene and secluded atmosphere you are looking for, head to Agios Sostis Beach or Ftelia Beach, where you can bask in tranquility and enjoy the untouched beauty of the island. Treat yourself to beachside service, sip on refreshing cocktails, and discover the pleasure of lounging under the Mediterranean sun on Mykonos' idyllic beaches.
EDITOR'S CHOICE
Mazu Drawer Handle + Mazu Big + Rae Drawer Handle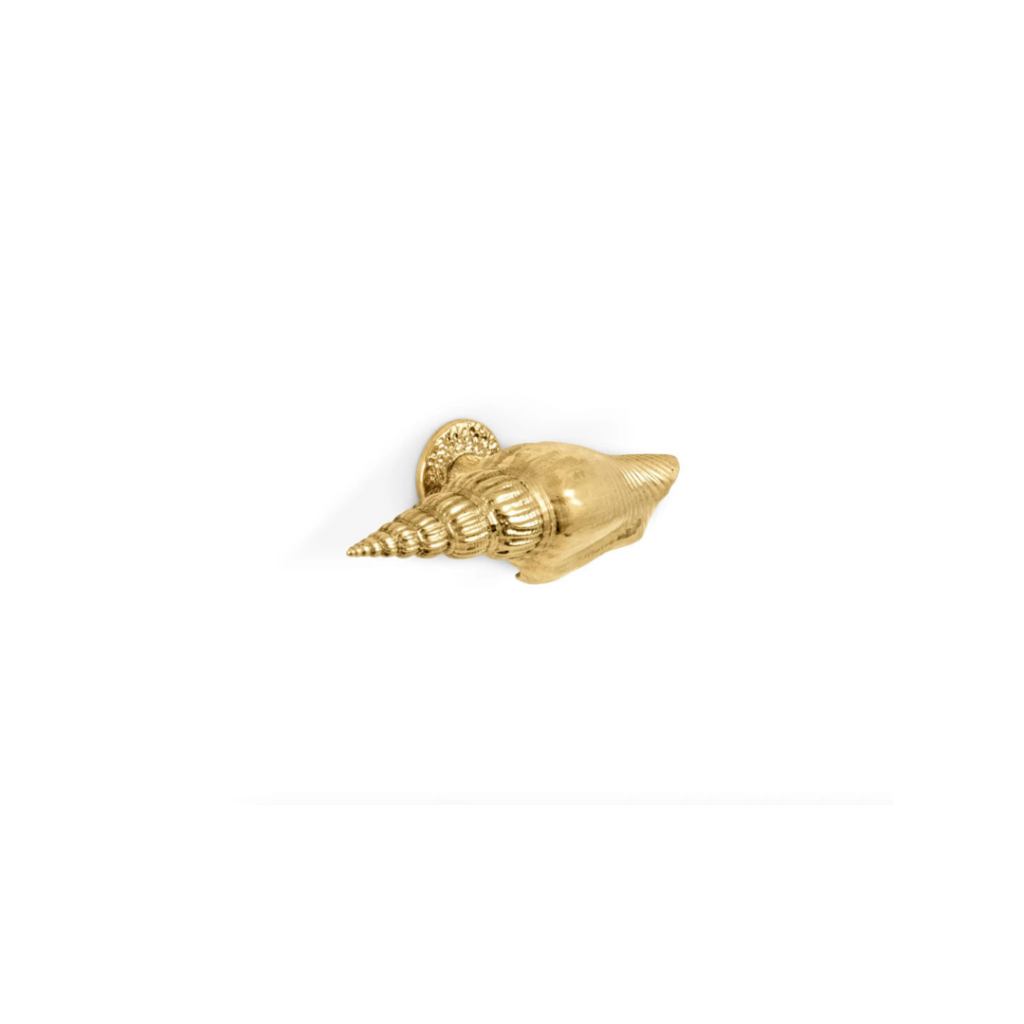 Beyond its glamorous reputation, Mykonos offers a wealth of extraordinary activities and is always on trend. Sail across the azure waters on a private yacht charter, discovering hidden coves and pristine beaches. Pamper yourself with a session at one of the island's luxurious spas, such as the award-winning Elixir Pool Retreat or the tranquil Six Senses Spa, at the Belvedere. Engage in exhilarating water sports, from jet skiing to paddleboarding, at the island's various beach clubs. For a touch of culture, embark on a private guided tour of the nearby sacred island of Delos, a UNESCO World Heritage site.
---
SEE ALSO: A Deep Dive Into Coastal Decor
---
The Relaxing Power of Indulgence
PHOTO: Nammos
When it comes to gastronomy, Mykonos is quite impressive, hosting a plethora of gourmet restaurants ready to astonish you. For an unforgettable dining experience, head to Nobu Matsuhisa Mykonos, known for its fusion of Japanese and Peruvian flavors. Internationally acclaimed restaurants like Nammos and Scorpios offer exquisite Mediterranean cuisine, combined with a vibrant beach club atmosphere.
PHOTO: Cavo Paradiso
Mykonos is synonymous with electrifying nightlife and is home to some of the world's most exclusive clubs. Dance the night away at Cavo Paradiso, a legendary open-air club with renowned DJs and breathtaking sea views. Party under the stars at Scorpios, a stylish beach club known for its eclectic music and bohemian vibes. Nammos, located on the renowned Psarou Beach, offers an unparalleled beachside party experience with a glamorous clientele. For an intimate evening, visit the luxurious VOID Club in the heart of Mykonos Town, where cutting-edge music meets sophisticated ambiance.
EDITOR'S CHOICE
Imperial Drawer Handle+ Karpa Cabinet Handle + Seashell Door Pull
Don't leave the island empty-handed! Mykonos presents a haven for luxury shopping enthusiasts, with a great curation of f high-end boutiques and designer stores for you to pick the best souvenirs. Stroll along Matoyianni Street, Mykonos' main shopping hub, where you'll find renowned fashion brands like Louis Vuitton and Gucci. Discover unique jewelry designs at local Greek designers' stores such as Ilias Lalaounis and Minas Jewelry.
---
SEE ALSO: Sustainable Design With PullCast
---
As the summer destination of choice for luxury travelers in 2023, Mykonos captivates with its unparalleled blend of natural beauty, lavish offerings, and vibrant ambiance. From sun-kissed beaches to gourmet experiences, exclusive clubs, high-end shopping, and an immensity of luxurious activities, Mykonos is the epitome of indulgence. Prepare to immerse yourself in an enchanting world of opulence and create memories that will last a lifetime on this captivating Greek island.
---
---
Have you planned your summer vacations? We hope to have inspired you with this little travel guide containing the ultimate luxury experiences in Mykonos, Greece. Keep on reading PullCast Blog for more tips about unmissable destinations and great interior design-related content. Follow PullCast on Facebook, Instagram, and Pinterest for updates!