UNVEILING ARCHITECTURAL ARTISTRY: PULLCAST AND BRASA AT ARCHZONA 2023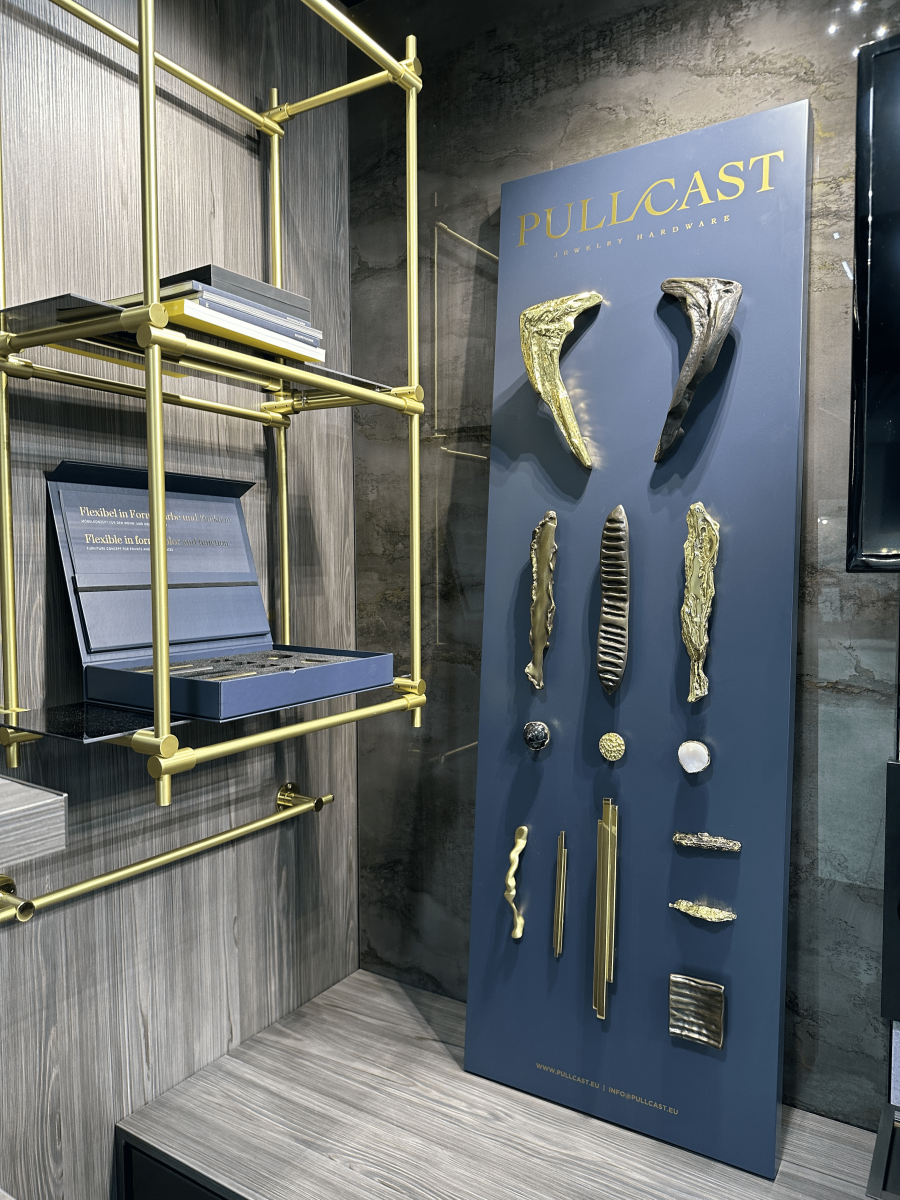 UNVEILING ARCHITECTURAL ARTISTRY: PULLCAST AND BRASA AT ARCHZONA 2023 – Brasa, a beacon of unmatched artistry and innovation within Lithuania's interior design realm, epitomizes a commitment to unparalleled quality. PullCast, synonymous with meticulously designed and crafted architectural hardware, proudly stands as a part of Brasa's grand adventure. This time, the adventure has led them to ARCHzona, an event that joins architects and interior designers in celebration of architecture and World Architects Day.
---
SEE ALSO: The Best Of Autumn – PullCast Best-Selling Products
---
UNVEILING ARCHITECTURAL ARTISTRY
PULLCAST AND BRASA AT ARCHZONA 2023
Brasa's curated furniture settings meticulously embody the essence of craftsmanship and undergo rigorous testing to ensure enduring excellence. This commitment to marrying tradition with modernization, embracing the latest trends while upholding timeless designs, perfectly aligns with the ethos of PullCast, and that is what has been cementing a fruitful partnership between the two brands. Brasa will be at ARCHzona tomorrow and is bringing a selection of PullCast's designs that are a testament to the artistry and innovation that they both epitomize.
---
SEE ALSO: Interior Design With a Twist and a Sophisticated Mid-Century Vibe
---
What to EXPECT FROM
ARCHzona 2023
ARCHzona, a traditional specialized event catering to architects, interior designers, and the sector's protagonists, is a celebration of World Architects Day. This prestigious event is set to unfold on October 13 and 14 at the esteemed LITEXPO exhibition and congress center, Hall 1, in the charming city of Vilnius, Lithuania.
In collaboration with the Architecture Foundation, ARCHzona will feature the "EUmies Awards 2022" exhibition—a showcase of the European Union prize for contemporary architecture. This biennial competition stands as one of the most prestigious accolades in the realm of contemporary European architecture. During ARCHzona, the finest architectural creations and their visionary creators will be celebrated.
Brasa showcased PullCast's products previously this year at Super Namai
PullCast, in collaboration with Brasa, is thrilled to be a part of this esteemed event. Their architectural hardware will be proudly presented at ARCHzona, courtesy of its reseller, Brasa. This is an opportunity for design enthusiasts, architects, and interior designers to witness firsthand the marriage of innovation and craftsmanship that both PullCast and Brasa embody.
EDITOR'S CHOICE
Spear Drawer Handle + Hendrix Door Pull + Quantum Cabinet Handle
---
SEE ALSO: Fall Sale Fabulous – New Arrivals At The Online Store
---
The PullCast Blog invites you to visit Brasa and PullCast at ARCHzona, Hall 1, Stand 3, on October 13 and 14. Immerse yourself in a world of exquisite designs and witness the epitome of architectural artistry. Join us on this journey of creativity and innovation, and let's make ARCHzona 2023 an unforgettable experience!
---
---
Brasa and PullCast will be unveiling architectural artistry in Vilnius, Lithuania, in a very special event called ARCHzona that will showcase and pay homage to the best brands of the European Union. Stay tuned to the PullCast Blog to see where you will be able to find PullCast next during the tradeshow season. Subscribe to our newsletter for the latest PullCast news! Follow us on Facebook, Pinterest, and Instagram.