CRAFTING EXTRAORDINARY LIVING SPACES: HSH INTERIORS' TIMELESS TOUCH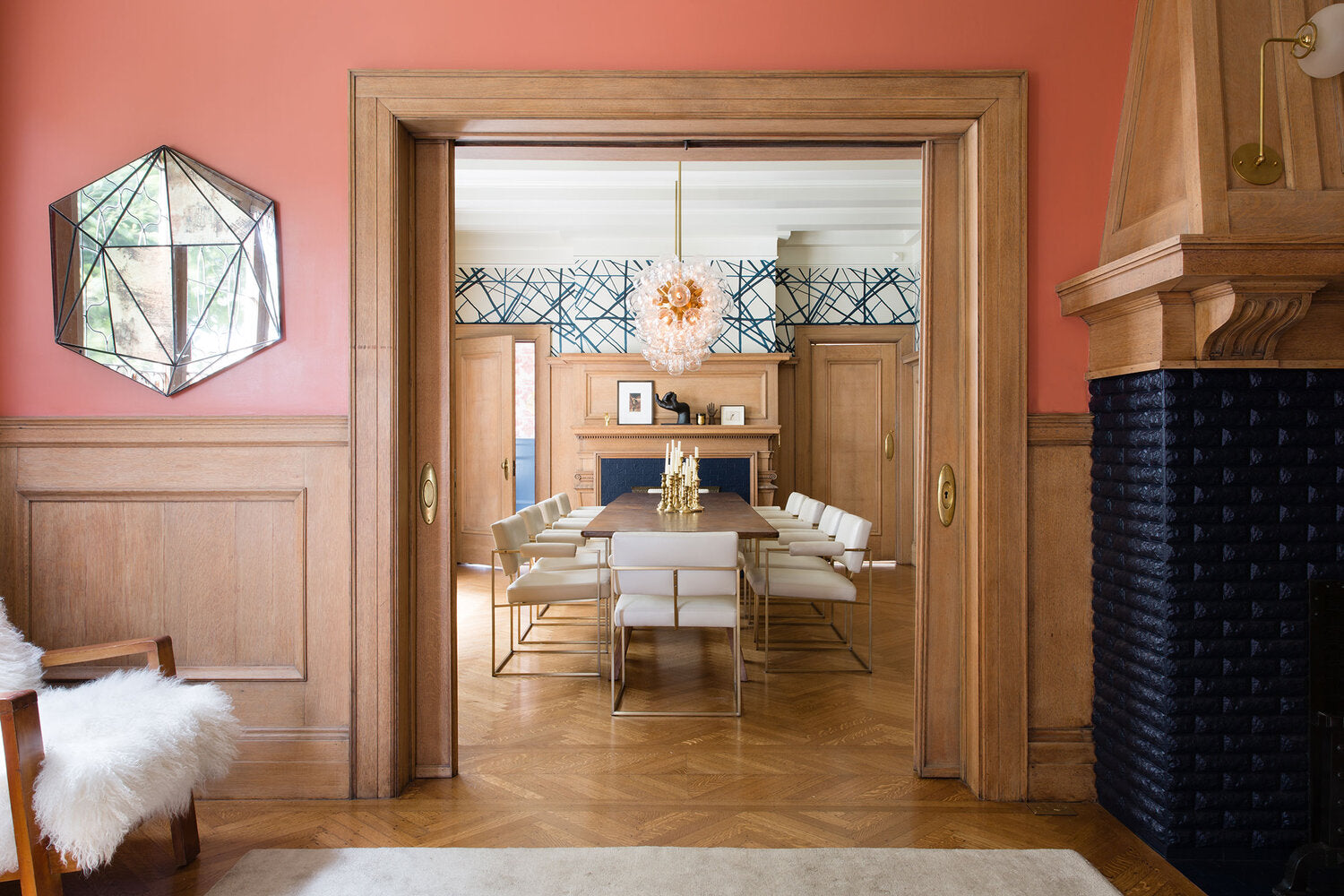 CRAFTING EXTRAORDINARY LIVING SPACES: HSH INTERIORS' TIMELESS TOUCH – At HSH Interiors, the journey to crafting extraordinary living spaces begins with the client's vision. The belief that sophisticated interiors should be as unique as the individuals who inhabit them is firm and has been guiding its practice since 2002. The PullCast Blog would like to introduce you to a full-service interior design firm that has been dedicated to transforming its clients' dreams into tangible, awe-inspiring realities, leaving an indelible mark in the Bay Area, Lake Tahoe, and beyond. Meet HSH Interiors.
---
SEE ALSO: Celebrating Nature With The Arrival Of The Texture Collection
---
CRAFTING EXTRAORDINARY LIVING SPACES
HSH INTERIORS' TIMELESS TOUCH
PHOTO: © HSH Interiors
HSH Interiors' design philosophy is simple yet powerful: each project begins by understanding and embracing the client's vision. All work is developed with a personalized approach that respects the distinct lifestyle and preferences of every homeowner. Holly Hollenbeck, the founder and principal designer, epitomizes this approach. Her raw talent and passion for design were evident from a young age, nurtured by a keen eye for beauty and aesthetics.
Holly's journey to founding HSH Interiors was a culmination of experiences, including stints in investment banking, consulting, and even at an internet start-up. However, her unwavering love for design beckoned her towards UC Berkeley's Interior Design Program, propelling her into the world she had always been drawn to. Driven by the belief that life is not a dress rehearsal, Holly strives to craft bespoke spaces that embody dreams, passions, and lifestyles.
EDITOR'S CHOICE
Bear Drawer Handle + Belize Cabinet Handle
---
SEE ALSO: Fall Sale Fabulous – New Arrivals At The Online Store
---
A Timeless Aesthetic
PHOTO: © HSH Interiors
HSH Interiors embraces a timeless sensibility in every project, weaving a blend of modern and vintage elements to bring the client's vision to life. Holly's approach revolves around a sense of place and people rather than adhering to a specific era or style. Her projects exude reverence for a home's essence, ensuring it feels comfortable, current, and a true reflection of its occupants.
Drawing inspiration from a vast visual library, Holly finds creativity in various facets of life—books, fashion, dance, art, and her love for restoring pre-WWII homes. This diverse influence imbues her work with an eclectic, bold, and unexpected aesthetic. Her designs have graced the pages of prestigious publications, a testament to her innovation and talent in the field.
EDITOR'S CHOICE
Clash Door Lever + Hendrix Door Pull
A Talented Team Turned Into An Expansive Portfolio
PHOTOS: © HSH Interiors
Since its inception, HSH Interiors has grown steadily, assembling a diverse and skilled team that mirrors its founder's design vision. With backgrounds in architecture, interior design, historic preservation, and more, our team collaboratively executes Holly's creative direction, ensuring seamless project delivery and open communication across stakeholders.
At HSH Interiors, no design challenge is too great, and no style is too niche. The firm's portfolio is a testament to its versatility and commitment to bringing the client's personality to life. From East Coast traditional to West Coast contemporary, HSH Interiors blends modern and vintage elements to create interiors that stand the test of time.
EDITOR'S CHOICE
Comb Door Pull + Nouveau Cabinet Handle
---
SEE ALSO: Create a Design Signature With Sale Premium Hardware
---
The exceptional work of HSH Interiors has garnered praise from renowned publications like the Wall Street Journal, The San Francisco Chronicle, Capture Magazine, California Home + Design, and Bridge for Design, among others.
In essence, HSH Interiors is a beacon of design prowess, transforming visions into timeless realities. With a client-centric approach and dedication to crafting distinct interiors, it continues to enrich lives through exquisite design, one project at a time.
---
---
HSH Interiors has been crafting extraordinary living spaces in the USA by first understanding the needs and desires of its clients. For more fascinating insights into the world of design and craftsmanship, keep reading the PullCast Blog. Subscribe to our newsletter and follow PullCast on Facebook, Pinterest, and Instagram for updates!