YOUR GETAWAY TO HARDWARE SOLUTIONS AND ARCHITECTURAL EXPERTISE IN MUMBAI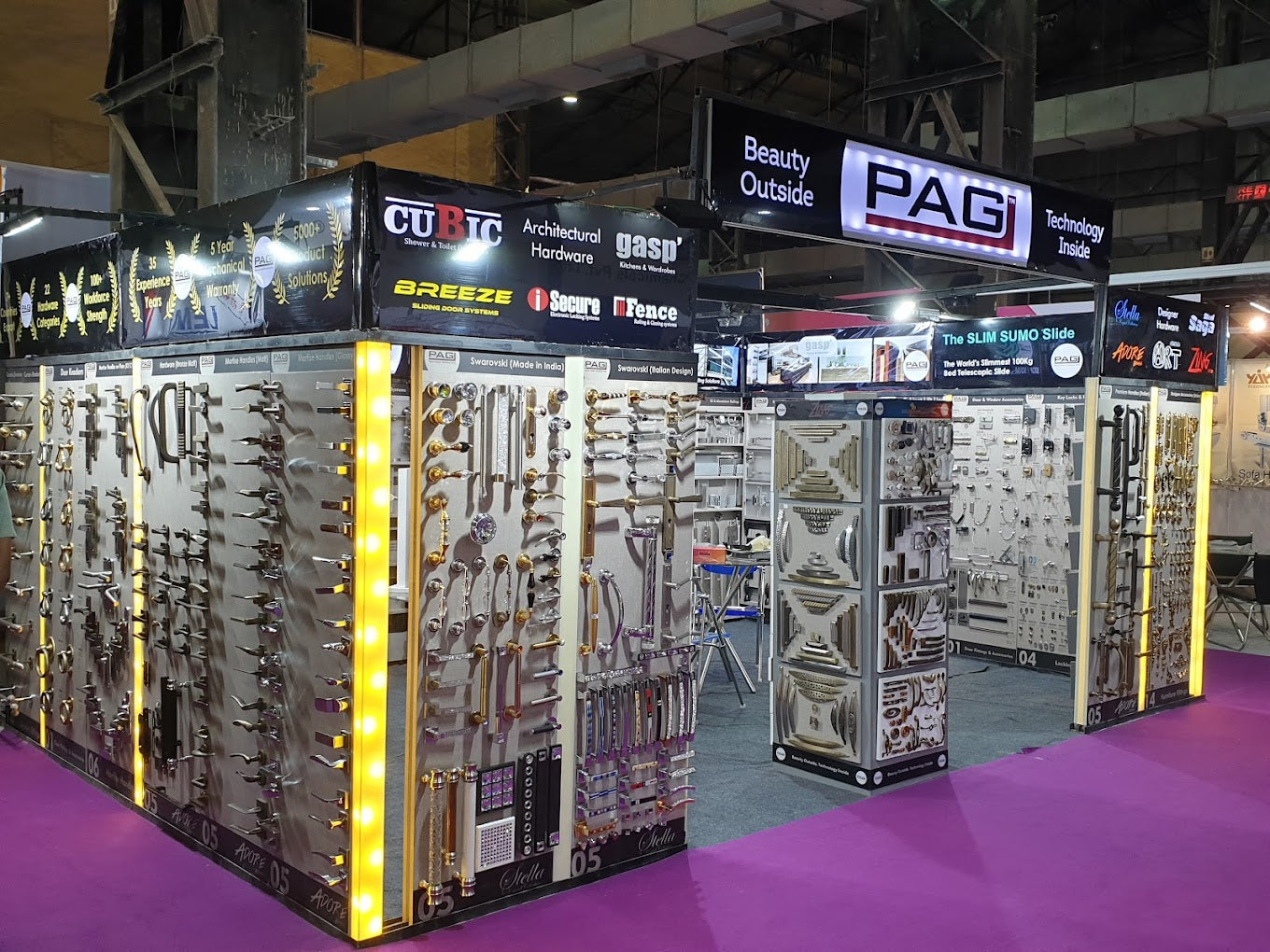 YOUR GETAWAY TO HARDWARE SOLUTIONS AND ARCHITECTURAL EXPERTISE IN MUMBAI, INDIA – In the bustling city of Mumbai, where architectural brilliance meets urban charm, one company has been silently transforming houses into functional living spaces. PAG Hardware, a PullCast reseller in India, is a renowned retailer and provider of architectural and hardware solutions and has earned its place as the go-to destination for architects, interior designers, and homeowners alike.
---
SEE ALSO: Unwrap the Summer Surprise! PullCast Sale Extended!
---
YOUR GETAWAY TO HARDWARE SOLUTIONS
MEET PULLCAST RESELLER IN MUMBAI, INDIA
PAG Hardware's motto is "beauty outside, technology outside". With an impressive range of products and an unyielding commitment to excellence, this place is the key to unlocking the full potential of your home. The very complete showroom boasts an extensive collection of architectural solutions, ranging from door and window fittings to glass and railing systems. Whether you're looking to add a touch of elegance to your home or aiming to create a sleek and modern office space, PAG Hardware has the perfect solution (or several!) to fit your needs.
At PAG Hardware, customer satisfaction is more than just a motto. The commitment is simple: delivering excellence. The company prides itself on providing top-notch customer service, expert advice, and tailor-made solutions that cater to individual requirements. Every step of the process, from product selection to installation, is handled with the utmost care and attention to detail.
EDITOR'S CHOICE
Natica Cabinet Handle + Sonoran Door Pull + Twig Door Pull
---

SEE ALSO: 10 Summer Trends For Refreshing Atmospheres
---
A Relationship Based on Quality
Beyond architectural solutions, PAG Hardware offers an inspiring collection of luxury hardware, courtesy of its partnership with PullCast. From exquisite cabinet handles to artistic drawer pulls, each PullCast creation is a work of art that adds a touch of glamour and individuality to your living spaces.
The collaboration between PAG Hardware and PullCast has resulted in a harmonious synergy that benefits customers in Mumbai and beyond. As an authorized reseller of PullCast products, PAG Hardware brings the finest luxury hardware creations to the fingertips of design enthusiasts in India, and all over the world, through its online store.
EDITOR'S CHOICE
Belize Cabinet Handle + Skyline Door Lever + Strelitzia Door Pull
---
PAG Hardware has emerged as a trailblazer in the architectural and hardware solutions industry in Mumbai, offering an exceptional array of products to elevate living spaces to new heights. With its valuable partnership with PullCast and a steadfast commitment to customer satisfaction, PAG Hardware stands as a beacon of excellence in the city's bustling landscape. If you seek to turn your living spaces into a testament of sophistication and style, look no further than PAG Hardware – your gateway to architectural brilliance and hardware solutions in Mumbai.
Would you also like to become a PullCast reseller? Get in touch with PullCast and they'll be glad to tell you all you need to know.
---
---

When in Mumbai, India, search for PAG Hardware, your getaway to hardware solutions and architectural expertise. Browse through PullCast Blog archives and meet other special places, where you can also find PullCast's exquisite goods. Don't forget to subscribe to our newsletter for the latest PullCast news! For more inspirational content regarding luxury hardware, follow the brand on Facebook,  Pinterest, and Instagram.