A GRAND ENTRANCE: ELEVATE YOUR HOME WITH OVERSIZED DOOR PULLS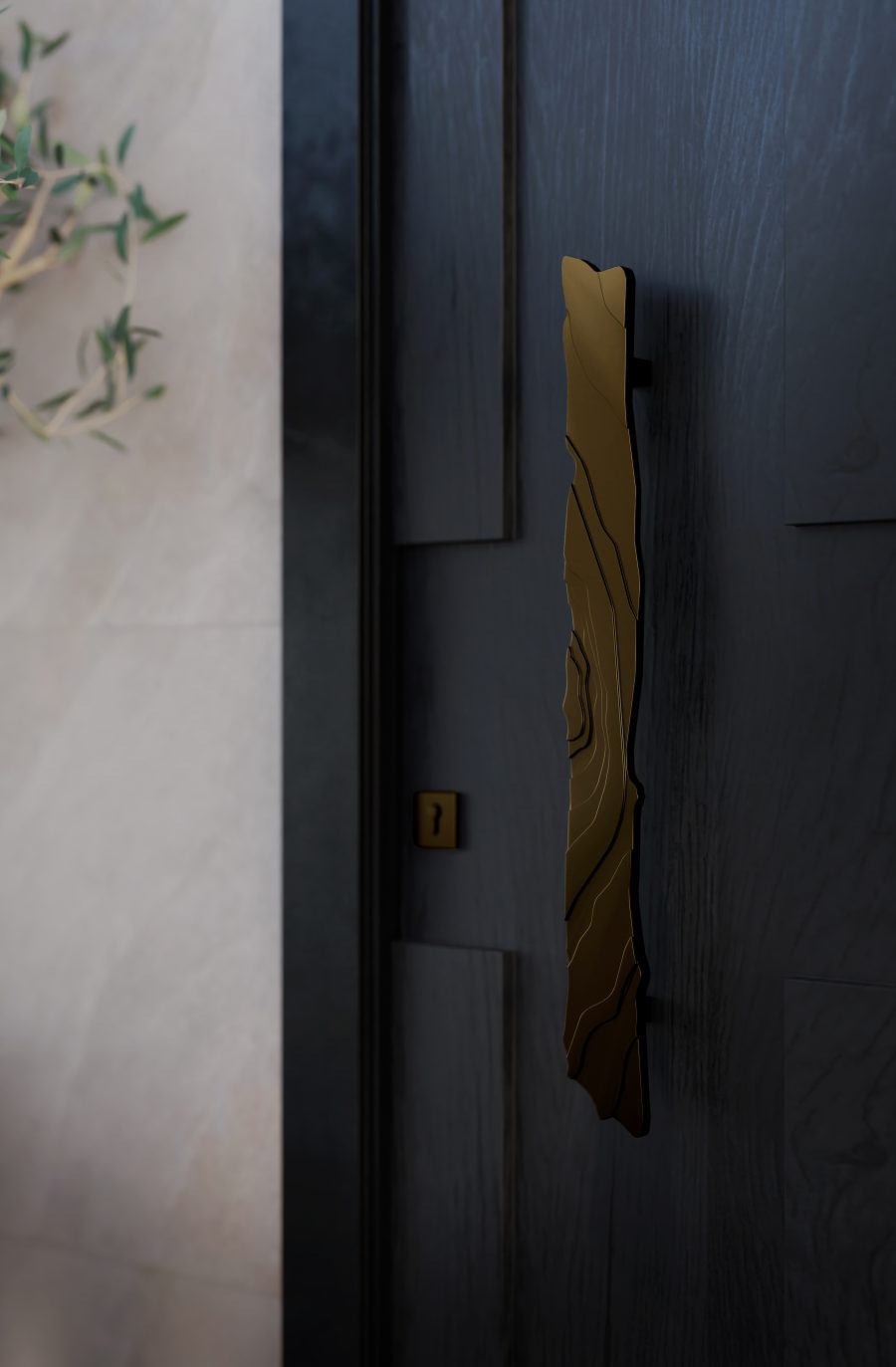 A GRAND ENTRANCE: ELEVATE YOUR HOME WITH OVERSIZED DOOR PULLS – Your home's entrance is more than just a gateway; it's a statement, a prelude to the world inside. A well-designed entryway not only welcomes guests but sets the tone for what lies beyond. To truly make a grand entrance, it's time to turn your attention to the often-overlooked details—starting with oversized door pulls.
---
SEE ALSO: Transform Your Kitchen With Premium Hardware and Trendy Ideas
---
A GRAND ENTRANCE
ELEVATE YOUR HOME WITH OVERSIZED DOOR PULLS
Enter PullCast, the purveyor of exquisite hardware that goes beyond the ordinary. In the realm of entryway design, PullCast's oversized door pulls stand out as more than just functional accessories; they are works of art that elevate the aesthetic of any home.
Unveiling the Oversized Door Pull Collection
PHOTOS: KARAMIA DESIGNS | KATIE CHE INTERIORS
Picture this: a colossal door standing as a testament to your home's grandeur, adorned with a meticulously crafted oversized door pull. PullCast's collection of oversized door pulls combines form and function in a way that captivates the eye and enhances the overall appeal of your entrance.
The PullCast catalog features a diverse range of designs, from sleek and modern to ornate and traditional. Each piece is a testament to PullCast's commitment to craftsmanship and attention to detail. Whether you prefer the bold statement of the Sonoran door pull or the understated elegance of the Skyline door pull, and its marble variations, there's a design to suit every taste and style.
MAKE A STATEMENT WITH OVERSIZED DOOR PULLS
Sonoran Door Pull + Skyline Door Pull
---
SEE ALSO: Bedroom Inspiration: A Journey of Syle and Tranquility
---
Making a Statement with Entrance Elegance
Your front door is an introduction to the world you've created within your home. With PullCast's oversized door pulls you can transform a simple entrance into a focal point, a conversation starter, and an expression of your unique style.
The oversized nature of these door pulls adds a touch of drama to your entrance, making it impossible for visitors to ignore. It's not just about opening a door. It's about making a lasting impression. Consider the Aspen and the Duorum door pulls as examples. The tactile experience of gripping intricate, substantial pulls heightens the sense of arrival, signaling that something special awaits beyond the threshold.
MAKE A STATEMENT WITH OVERSIZED DOOR PULLS
Aspen Door Pull + Duroum Door Pull
Beyond Function: The Artistry of Door Hardware
PullCast doesn't just offer hardware but, instead, provides a canvas for self-expression. Each oversized door pull is a testament to the artistry that can be infused into the most functional elements of your home. Crafted from premium materials such as brass and marble, these door pulls are investments in style and quality.
PullCast's oversized door pulls celebrate the marriage between functionality and design. Look at the Hendrix, shaped and textured like a vinyl record, or even the Baruka, a token of Japanese elegance. Each design goes beyond the mundane, inviting you to reimagine your entryway as a space where luxury, innovation, and art converge.
MAKE A STATEMENT WITH OVERSIZED DOOR PULLS
Baruka Door Pull + Hendrix Door Pull
---
SEE ALSO: How To Transform Your Bathroom Into a Spa-Like Retreat
---
Elevate your home with oversized door pulls that redefine the concept of a grand entrance. Dare to make a statement that echoes your taste, style, and commitment to creating a home that resonates with elegance.
Discover oversized door pulls with PullCast's quality stamp and unlock a world where every entrance is a grand entrance. Your home deserves the finest, and with PullCast, you're not just opening doors, you're opening possibilities. Make a statement with your entrance—because first impressions are everlasting.
---
PullCast AS SEEN ON 'AGEFI IMMO | Nouveau Door Pull
---
So, are you ready for a grand entrance? Accommodate PullCast's oversized door hardware to your home and your personality and create an awing and welcoming area. For more interior design tips and architectural hardware-related content, do not hesitate to browse through the PullCast Blog archives. Follow us on Facebook, Pinterest, and  Instagram for updates.