AMBITIOUS HARDWARE DESIGNS SHAPING THE FUTURE OF LUXURY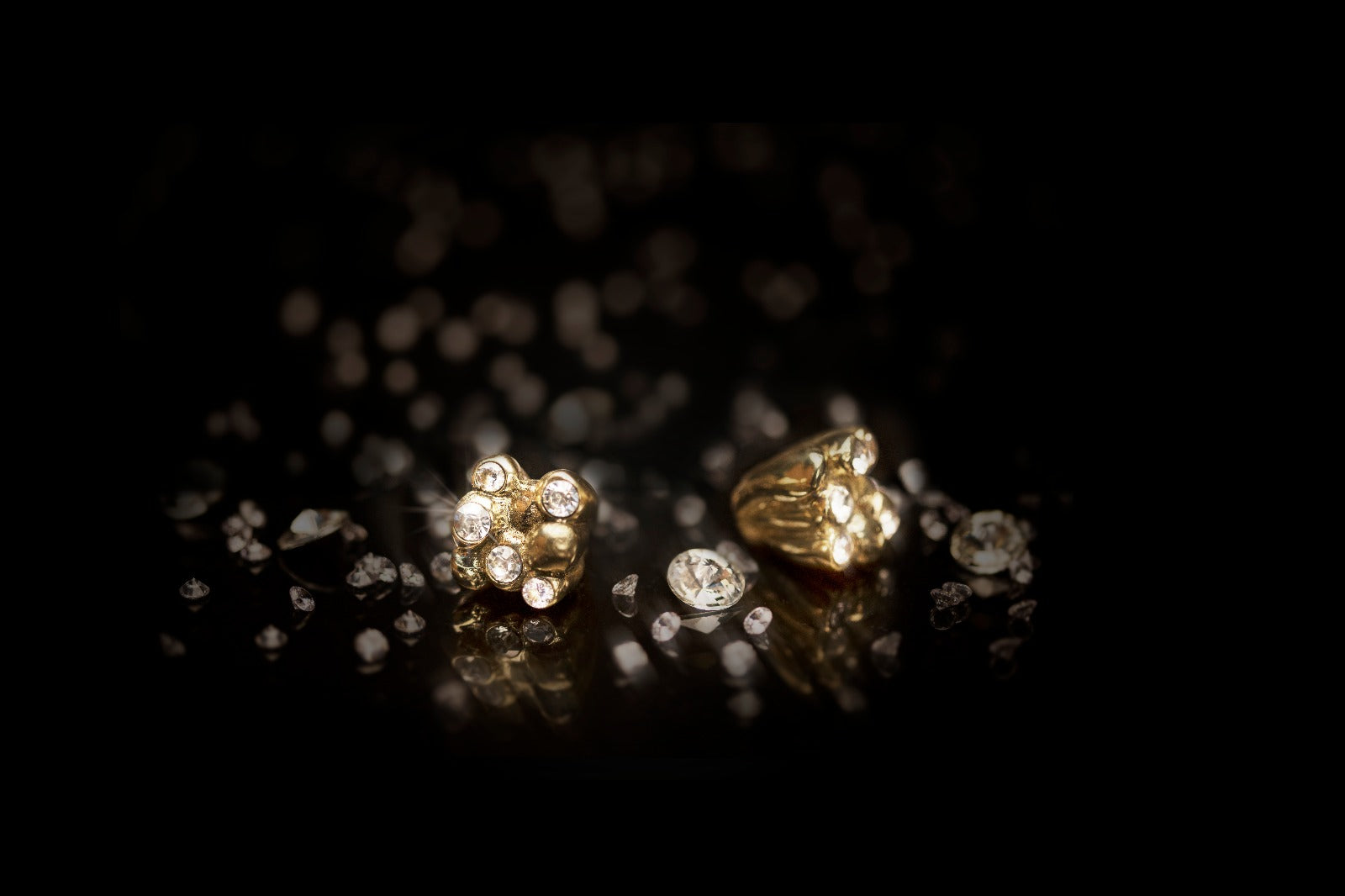 AMBITIOUS HARDWARE DESIGNS SHAPING THE FUTURE OF LUXURY – The luxury design industry is a very special place where opulence, grandeur, and extravagant aesthetics reign supreme, through fashion, jewelry, and interior design. Its magnetism is almost supernatural and lies in a very simple notion: the power to transform dreams into reality. It is within this desire that discerning brands, including PullCast, strive to redefine the boundaries of art, elegance, and craftsmanship, shaping the future of luxury.
---
SEE ALSO: Dive Into Savings! 15% OFF Coastal Decor
---
Ambitious Hardware Designs
Shaping the Future of Luxury
Fashion, jewelry, and interior design are artistic expressions that have become the driving force behind the ever-evolving concept of luxury, transcending functionality to create a symphony of affluence that captivates the masses. All these industries are intrinsically linked, each influencing and inspiring the other. Renowned brands such as Dior, Louis Vuitton, Chanel, Bulgari, Cartier, and Gucci, to name a few, have become paramount references in these fields, making profound contributions to the evolution of luxury. These powerhouses empower individuals worldwide, providing an avenue for self-expression and embodying the essence of opulence and timeless sophistication.
Like these esteemed luxury brands, PullCast embodies meticulous attention to detail. Its creative team embarks on a remarkable quest to discover the most eminent forms and shapes, translating them into ambitious hardware designs. Each piece presents a blend of natural concepts and lavish qualities, such as high-quality materials and intriguing profiles that make an impressive statement.
---
SEE ALSO: A Journey Through Time Into Kitchen Design Trends

---
PullCast Testament to Luxury
Jewelry serves as a constant source of inspiration for PullCast, fueling its creative journey and resulting in a spectacular collection of limited-edition hardware items. PullCast's testament to luxury resided precisely in these creations, which carry an exclusive sense of rarity and legacy, reminiscent of the finest brands. PullCast Blog is honored to present you with its finest gems.
1. The Timeless Aesthetic of Tiffany Quartz
Crafted from a combination of brass and stone, the Tiffany Quartz handle exudes an upscale and timeless aesthetic. Inspired by unique shapes, this handle boasts highly curated details that lend it a cutting-edge disposition, making it a standout addition to any interior.
SHOP PREMIUM DESIGN
2. Shameless Sophistication With Feu
The Feu Drawer Handle represents an unapologetic affirmation of jewelry beauty, elegance, and sophistication. Made of polished brass, it is adorned with Swarovski crystals or black crystal glass, elevating its allure and making it an enchanting statement piece.
SHOP PREMIUM DESIGN
3. Ocoto's Flamboint Opulence
Octo draws its inspiration from the nautical allure and meticulously mimics the stunning details of the marine specimen. Crafted in polished brass and embellished with Cubic Zirconia crystals, this piece infuses instant character and understated elegance into any space.
SHOP PREMIUM DESIGN
4. The Mysterious Charm of Codium
Codium takes inspiration from the vast and mysterious elements of the ocean. With delicate aesthetics and captivating silver details, this exclusive handle is available in finishes like nickel and adorned with Cubic Zirconia crystals, creating a shimmering complement to any design scheme.
SHOP PREMIUM DESIGN
5. The Unique Shape of Trinity
Built on high concepts of art and aesthetics, Trinity is an intrinsic piece composed of three infinity loops and a white pearl. It is a unique accessory that adds elegance and sophistication to any cabinet or furniture piece.
SHOP PREMIUM DESIGN
---

SEE ALSO: 10 Summer Trends For Refreshing Atmospheres
---
6. Caviar, a Delicacy in The Shape of Exclusive Hardware
Inspired by the world-renowned delicacy, Caviar exudes mysticism and regalness. With a rounded brass form finished in black nickel and adorned with Cubic Zirconia crystals, this handle is a perfect addition for those seeking a touch of luxury.
SHOP PREMIUM DESIGN
7. Embracing Life With Whiko
Whiko represents the spirals of life, symbolizing growth, evolution, and expansion. This in-vogue cabinet handle features a curved and spiraling stature in gold, making it a captivating and eye-catching accessory.
SHOP PREMIUM DESIGN
8. Sending Ethereal Vibes With Comb
Comb magnifies ethereal vibes with its imperfect circular shape and exquisite crated details. Enclosed within a graceful brass frame, this handle exudes lustrous charm and elevates the aesthetic of any space.
SHOP PREMIUM DESIGN
9. Spear and Its Celtic Inspiration
Spear draws inspiration from Celtic mythology while embracing geometric glam with a modern twist. Crafted with brass and Nero Marquina marble, its silhouette creates a striking color contrast that speaks sophistication.
SHOP PREMIUM DESIGN
The Karat Handle Shines Bright Like a Diamond
PullCast's Karat handle embodies the extravagant modern form of a cut diamond. With its gold finish, this sculptural piece adds a touch of purity, uniqueness, and opulence to any design scheme.
SHOP PREMIUM DESIGN
---
SEE ALSO: The All-Time 15 Top PullCast Best-Seller

---
In the world of luxury design, where art and elegance intertwine, PullCast emerges as a distinguished player, crafting hardware pieces that epitomize sophistication and refinement. Through meticulous attention to detail and a commitment to timeless design, the luxury brand's ambitious hardware designs stand as a testament to the pursuit of dreams. With each creation, PullCast invites individuals to elevate their interiors, infusing them with a sense of opulence and style that will endure for years to come, thus contributing to shaping the future of luxury.
---
---
Thank you for joining PullCast Blog in this ode to luxury design through PullCast's most ambitious hardware designs. Authentic gems that combine premium quality materials, high craftsmanship, and striking aesthetics. This is what jewelry hardware is made of! Follow us on Facebook, Pinterest, and  Instagram for more updates regarding home and commercial decor.