SPARKLING BARBIE – THE MOVIE'S ICONIC LOOKS MATCHED WITH PULLCAST DESIGNS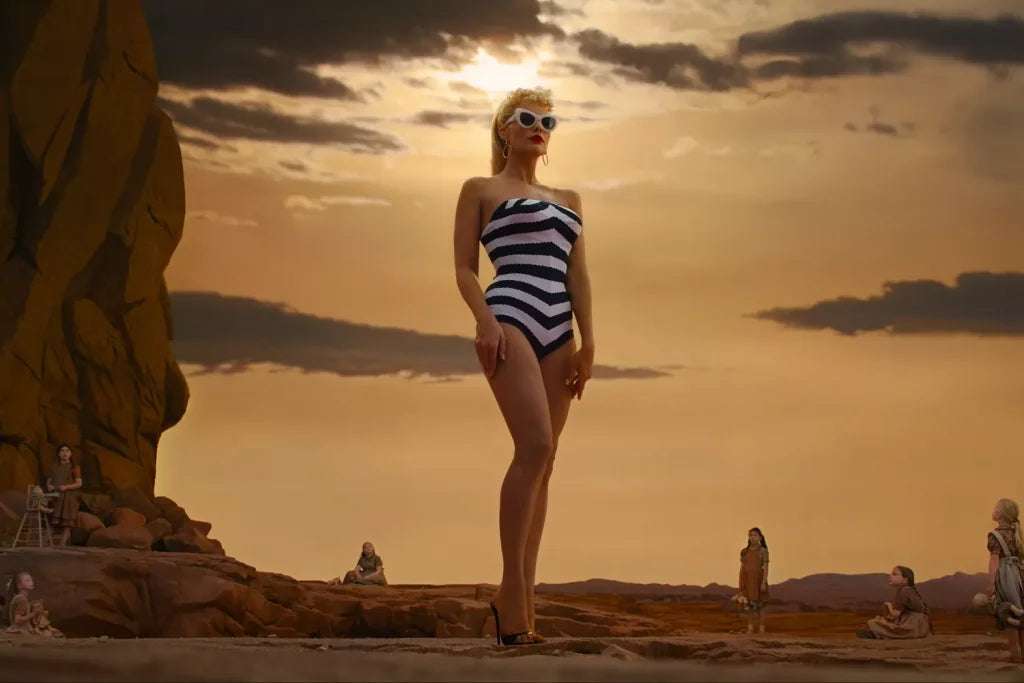 SPARKLING BARBIE – THE MOVIE'S ICONIC LOOKS MATCHED WITH PULLCAST DESIGNS – Greta Gerwig's highly anticipated movie has hit theaters worldwide. This cinematic masterpiece not only boasts a star-studded cast and an epic soundtrack but also an array of pink iconic looks that will leave fashion enthusiasts mesmerized. From perfectly coordinated outfits to timeless pink gingham dresses, the film is a treasure trove of sartorial wonders. Some looks spoke closer to the hearts of the PullCast Blog, as they bear a certain resemblance with PullCast no lesser iconic designs. Check them out!
---

SEE ALSO: Sunny Paradise Retreats for You to Meet This Summer
---
Sparkling Barbie – The Movie's Iconic Looks
Matched With PullCast Hardware Designs
IMAGE: WARNER BROS.
The magic of Barbie's world lies not only in her boundless adventures but also in her iconic sense of fashion. With Margot Robbie embodying the beloved doll, audiences are in for a treat as they witness the transformation of Barbie's renowned looks from the toy aisle to the big screen.
In this fashion extravaganza, Greta Gerwig's Barbie film is set to take audiences on a journey where style knows no bounds. The iconic looks featured throughout the movie are sure to become everlasting inspirations, fueling trends and sparking creativity in the fashion industry and beyond. Imagine how they would look paired with exquisite hardware designs!
Beach Barbie
PHOTO: WARNER BROS.
Even at the beach, Barbie always wears the correct accessories! A flawless pink gingham dress with a heart cutout is worn by Robbie, who is also wearing a matching sun hat and pink seashell jewelry! Coastal elements are a must not just for adorning your neck but also for your cabinetry, infusing your house with breezy summer vibes. Take a look at PullCast's Ocean Collection for inspiration.
EDITOR'S CHOICE
Seashell Door Pull + Seashell Drawer Handle
Retro Barbie
PHOTO: WARNER BROS.
Apart from the pink, nothing matches to perfection the Barbie imagery more than the striped bathing suit and vintage white sunglasses of the first Barbie ever. In this frame from the movie, Robbie looks distinctly retro-chic with a special allure reminiscent of Hollywood's Golden Era. PullCast has in its repertoire retro-inspired designs that exude the same timeless class.
EDITOR'S CHOICE
Quantum Cabinet Handle + Waltz Drawer Handle
---
---
70's Barbie
PHOTO: WARNER BROS.
Robbie's Barbie dons a navy short dress with a white collar and a white bow on top of her head as she decides to leave Barbie Land. We believe those earrings are in perfect tune with PullCast's Infinity drawer designs. What do you think?
EDITOR'S CHOICE
Infinity Drawer Handle + Infinity Drawer Handle
Disco Barbie
PHOTO: WARNER BROS.
In this disco-inspired outfit, Barbie is wearing a sparkling metallic jumpsuit. What could go better with this dancing scene than a bold vinyl record-shaped hardware design?
EDITOR'S CHOICE
Hendrix Door Pull + Hendrix Door Pull
Pretty In Pink Barbie
Robbie gets dressed for the day in a pink gingham dress with a flower necklace, that gives her that sweet girl-next-door vibe. And because she is always accessorized to perfection, we would like to present her with the Daisy drawer handle. This piece from PullCast's Kids collection is indeed cute as a flower, and an ode to the symbol of love, friendship, and cheerfulness.
EDITOR'S CHOICE
---
SEE ALSO: Looking For Elegant Drawer Hardware Solutions? Check it Out!
---
In conclusion, just as Barbie exhibits meticulous care in composing and accessorizing her looks, she should extend the same attention to detail when adorning her home. After all, a house is an extension of one's identity and personal style.
PullCast's exquisite jewelry hardware offers the perfect solution for Barbie to accessorize her living spaces to reflect her unique image. With a stunning array of designs, from sleek modern pieces to timeless classics, PullCast provides the ideal finishing touches to elevate the aesthetics of the Barbie House to new heights.
By embracing PullCast's luxurious hardware, Barbie can effortlessly infuse her living pink world with elegance, sophistication, and her own unmistakable charm, creating a truly captivating and personalized haven. Don't you agree?
---
---
How well do you think the suggested designs would fit into the Barbie World and the iconography of the Sparkling Barbie doll? Do you like this type of content? Leave us your thoughts in the comment section. Keep on reading PullCast Blog to unveil the luxury hardware brand's deepest secrets and follow  Facebook,  Pinterest, and  Instagram for more content regarding jewelry hardware and interior design.