Bathroom Design Ideas: Enhance Your Space with Jewelry Hardware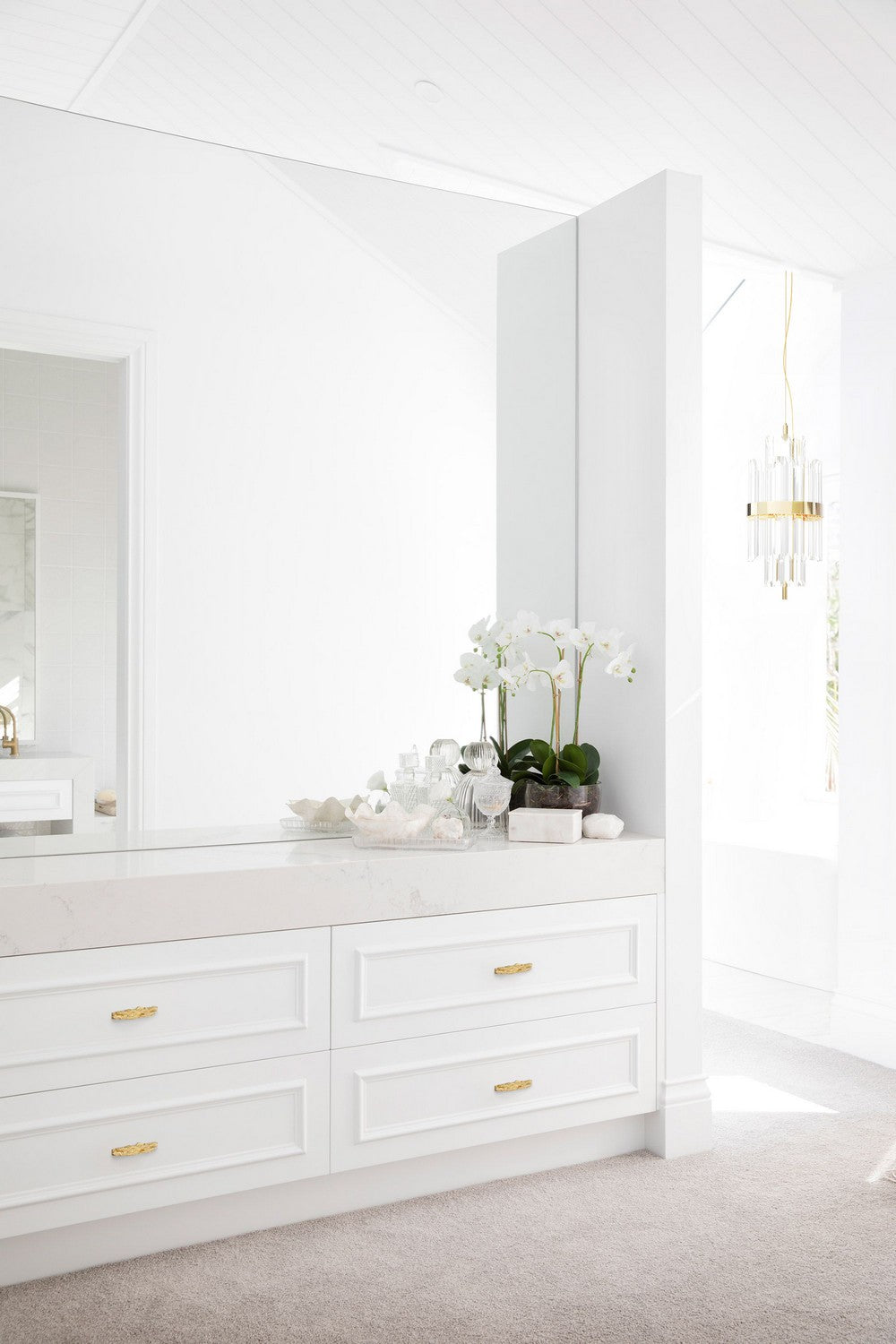 Bathroom Design Ideas: Enhance Your Space with Jewelry Hardware ⇒ Decorative hardware pieces that almost take the form of jewelry design can certainly become a great addition to bathroom designs. bathroom design ideas, bathroom design ideas
The Bathroom design ideas we are about to explore benefit from great ornamentation power, from exquisite lighting designs to natural finishes, and of course, ostentatious hardware designs. These are rather impactful when it comes to the bathroom decor, offering a more refreshing visual aesthetic as you are about to see.
Complemented by pastel tones and brushed copper finishes, this unique bathroom design features the Nouveau drawer handle, an art-inspired piece immersed in modernity and fluidity, presented in an organic shape with a remarkable wavy distinction.
This all-white bathroom design receives an instant sculptural scheme courtesy of the Kesya drawer handle, inspired by the uneven texture of the bark pine tree. In addition, the touch of a brass and crystal glass pendant as well as flowers grant a timeless flair to this bathroom.
Inspired by the vastness of starfishes, Linckia is a unique ocean-inspired drawer handle that is bound to give a more seafaring touch to one's bathroom decor. In the featured set, the brass nuances of this hardware piece contrast beautifully with the white cabinetry and marble surface.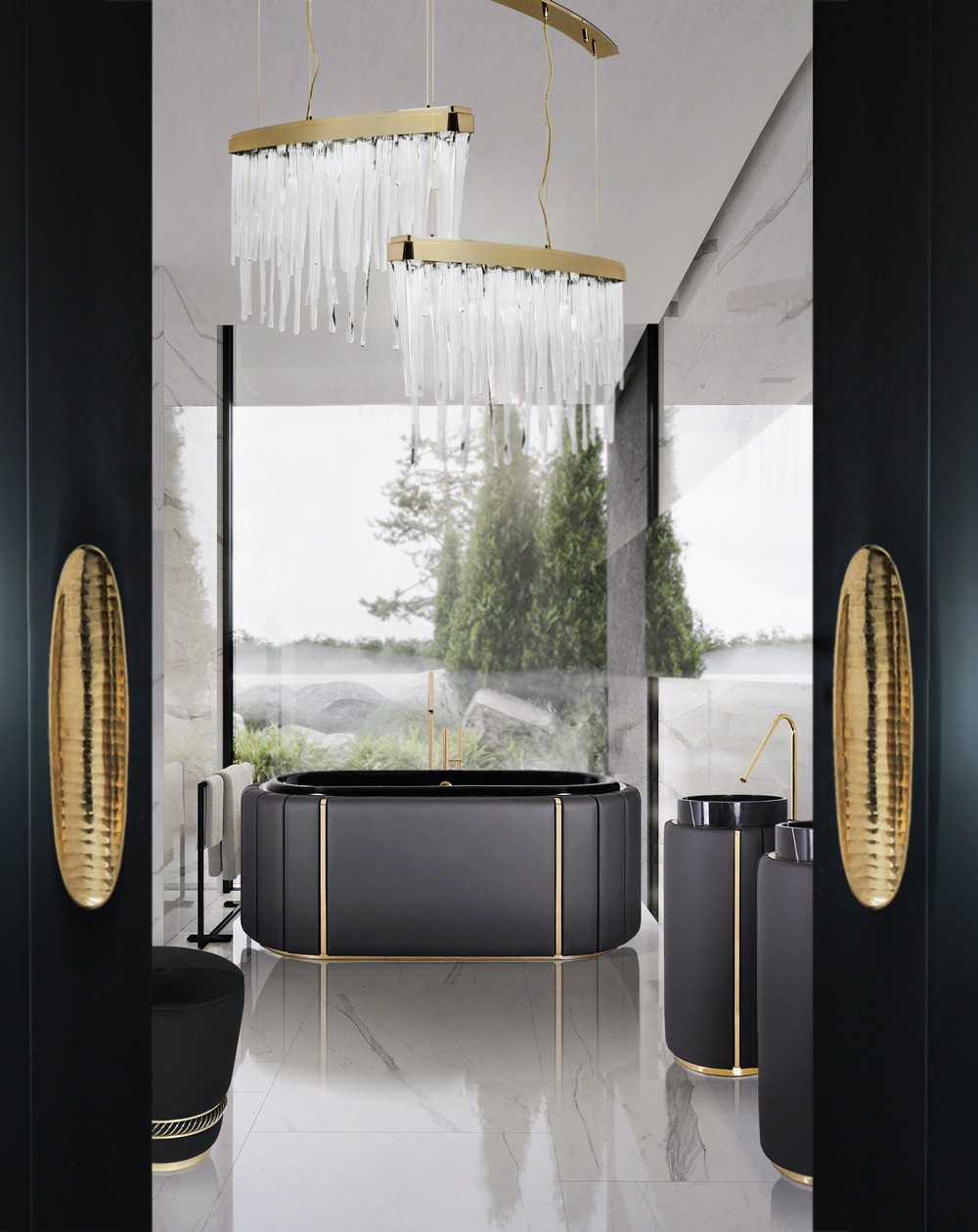 The door design of your bathroom also needs to be in accordance with the nature of your bathroom interior, and while this set features a stunning crystal glass suspension piece and a stunning black tub with brass details, one can never overlook how stylish a robust yet majestic decorative hardware can be. In this bathroom design, you can find the Kano mid-size door pull, a piece portrays balance and structure inspired by the shapes of a Philippine canoe. Overall, this unique door hardware offers a more contemporary touch to this bathroom set. bathroom design ideas, bathroom design ideas
Brass accents found throughout complement the black and white color scheme of this bathroom design that is reigned by sophistication and personality. The Flow door hardware grants a more organic and fluid character to this set that highlights a two-tier majestic lighting suspension!

If you want to discover more about the exclusive and luxurious world of PullCast and our elegant collections of decorative and architectural hardware, then feel free to follow us on social media: Facebook, Pinterest, Twitter, Instagram, Linkedin, and Youtube!