Christmas Kitchen Decor Ideas You'll Love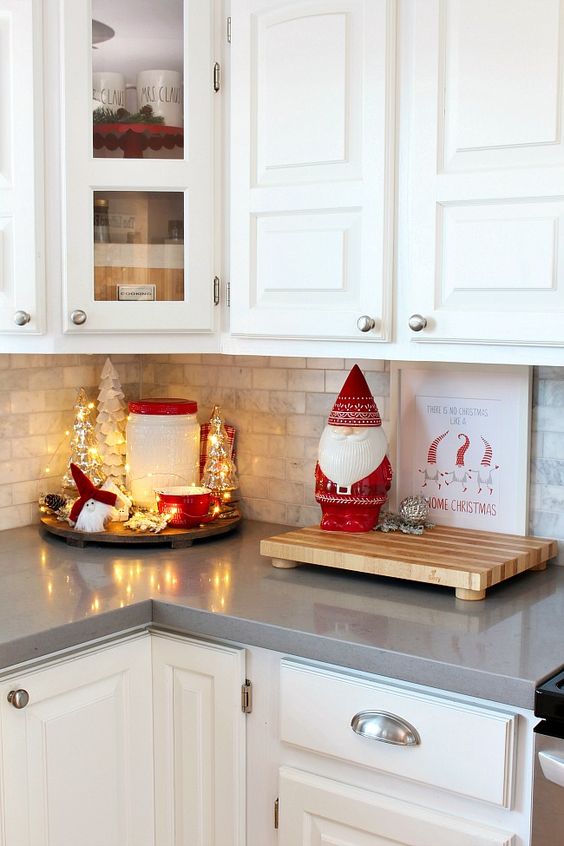 Christmas Kitchen Decor Ideas You'll Love ⇒  The kitchen is where the Christmas preparations are done. From baking deserts to roasting food and organizing the entrées, the most important Christmas family event, the Christmas Eve dinner, is completely prepared in this room, so it makes sense that it should be decorated accordingly. Here are some ideas to create a holiday ambience in your kitchen.
Decorate With Christmas Garlands
An important thing to remember about these Christmas Kitchen Decor Ideas is that they shouldn't hinder you while cooking and setting up the meals for the holidays. While basking in the Christmas spirit is important, minimal but well-placed decorations give off the same effect and are definitely more practical.
Follow Up With Christmas-Themed Kitchenware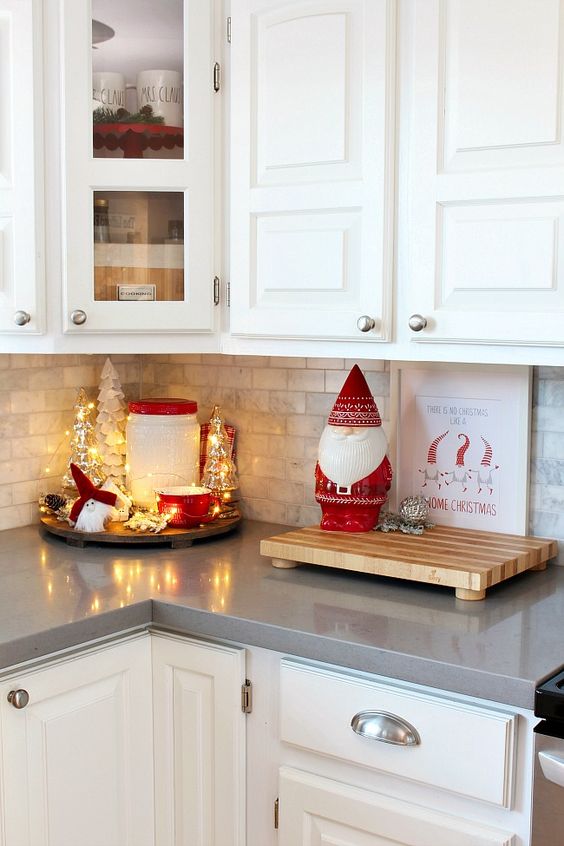 Once again, being practical is key. It's best to go for some Christmas Kitchen Decor Ideas that contain usable items, so that you don't throw them away as soon as the holidays end. A Christmas centerpiece is great to decorate your kitchen table during this season, whereas Christmas mugs or cutlery make great additions to your drawers.
Create A Beverage Station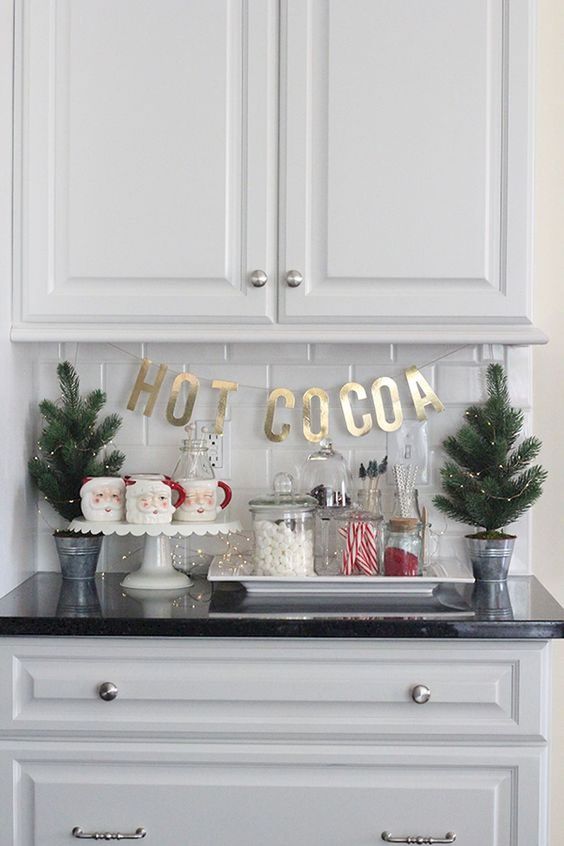 Creating a hot cocoa, tea or coffee station not only serves as a quirky decoration for your kitchen, but it also helps minimize the mess in this space on Christmas Eve by creating a reserved space for themed drinks and food away from where the actual dinner is being prepared.
Get A Tree (Or Some Plants)
Christmas trees are usually placed in the living room, but there's no reason not to have a small "tree" in your kitchen, real or fake. It will instantly make you feel like the holidays have come into your working space.
Trade Your Hardware For Brass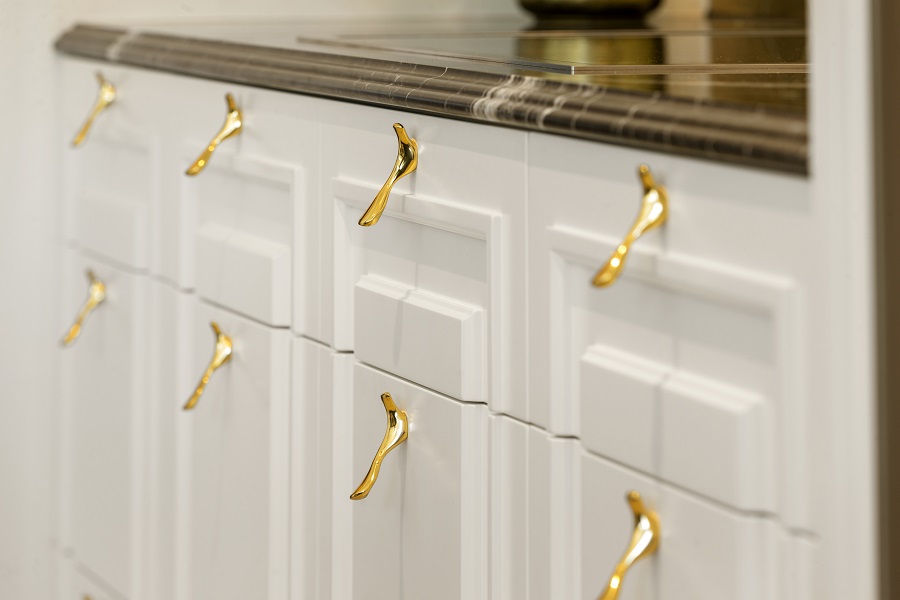 The golden shade of PullCast's Nouveau Drawer Handles is perfect for Christmas and what comes next! Invest in some durable and elegant hardware for your kitchen this season, because while it may not look like much, it will prove to be a huge difference in the overall atmosphere of the space.
Discover the exclusive and luxury world of PullCast and dive in our amazing and elegant list of decorative and architectural hardware products. They will help you elevate and transform your home decor or your design project into a unique experience! Follow us on Facebook, Pinterest, Twitter, Instagram, Linkedin, and Youtube!