COMMUNE CREATES DIVERSE PROJECTS WITH ARTISANAL CHARM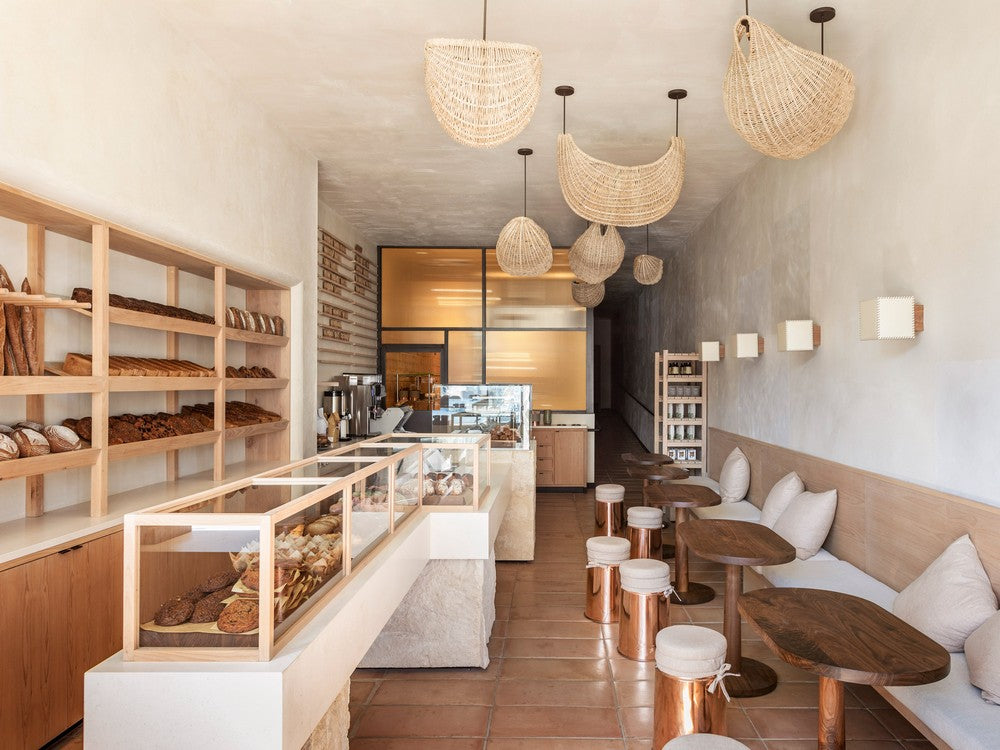 Interior Design: Commune Creates Diverse Projects with Artisanal Charm ⇒ Led by principals Roman Alonso and Steven Johanknecht, Commune Design is a multidisciplinary Los Angeles-based design studio that has created some of the most diverse interiors as well as numerous product design collaborations that have a chic yet artisanal nature to them.
Commune specializes in many subjects within the interior design and architecture industries, including residential, commercial, and hospitality projects as well as a comprehensive range of home and lifestyle products as well as graphic and branding concepts for entertainment industries. In today's article, PullCast Blog takes a look at some of the most impressive interior design projects developed by the design studio that is all about conveying a sense of community!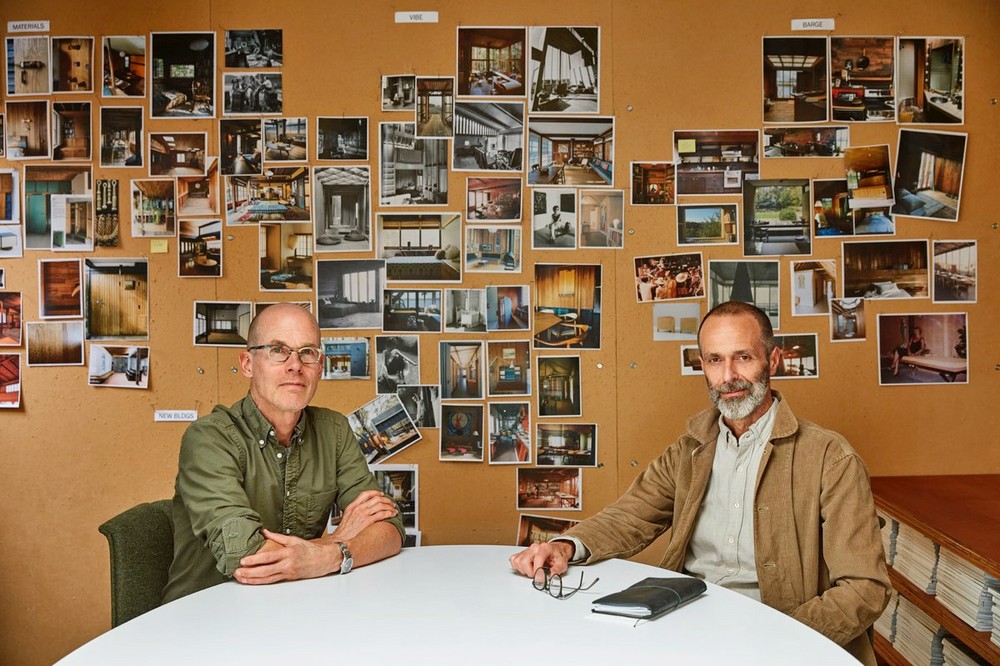 The studio's signature style could be best described as Bohemian-inspired with a high-design edge, where lots of layers and eclectic textiles are a must. In a Commune interior, one is bound to find richly variegated materials and graphic accents as well as historical references throughout that blend in perfectly with its surroundings.
"The studio values the strength of the collective mind, believing that authentic creativity and innovation come from collaboration. The true virtuosity of their work comes from their collaborations with their clients as well as with other members of the community."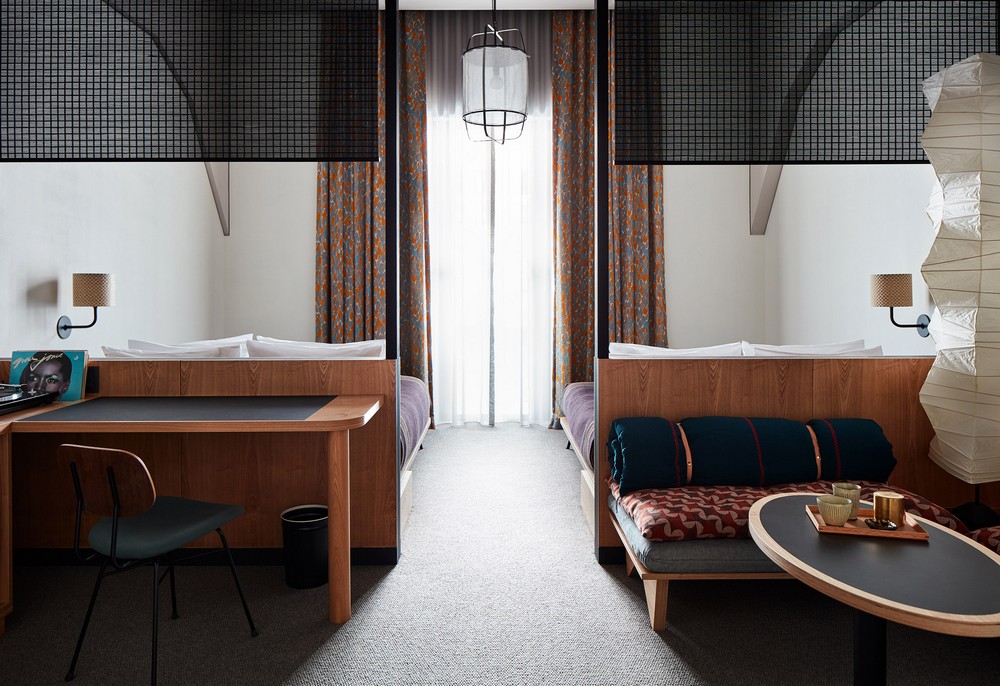 One of the studio's latest projects was the interior design of the recently opened Ace Hotel Kyoto. Commune joined forces with Kuma to conceive bespoke interiors. The designers integrated a lot of elements that allow them to create a fusion of the American and Japanese styles, including crafted wooden furnishings made by local craftsmen, among other artistic details. interior design, interior design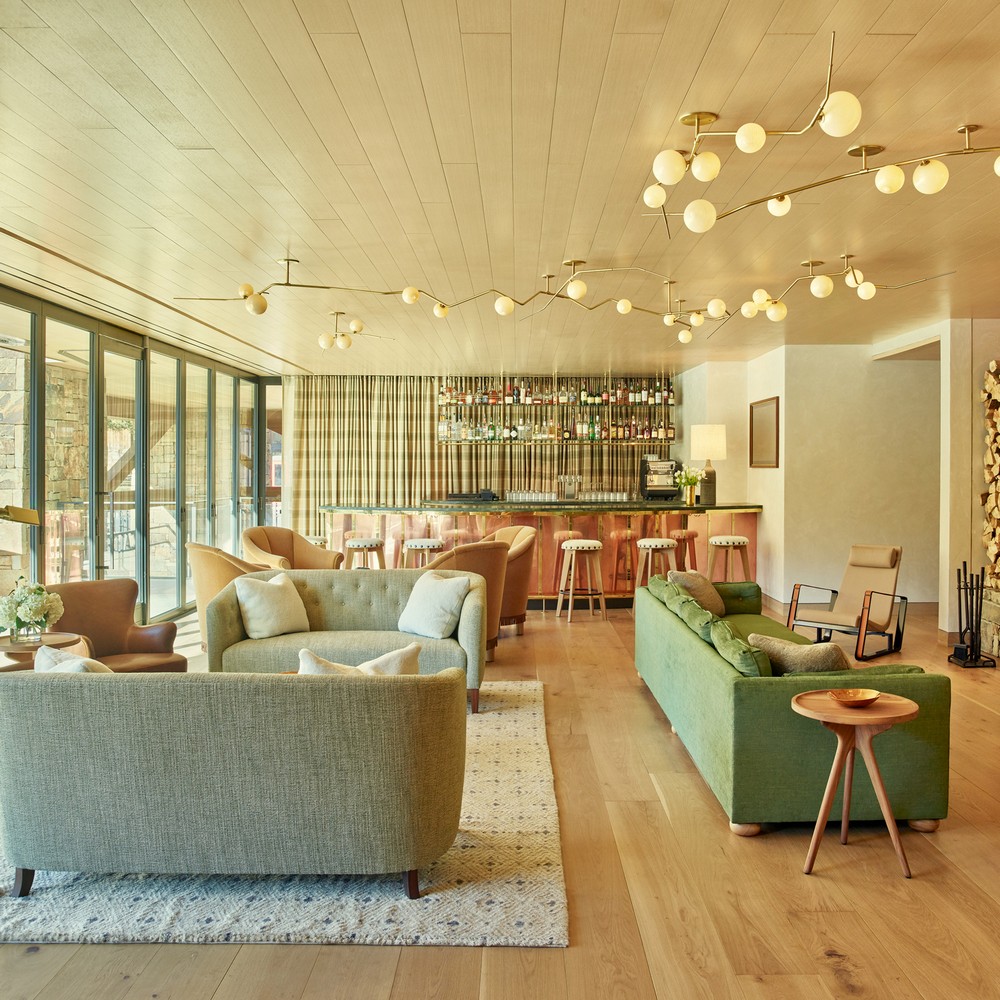 Commune designed the interiors for the Caldera Houe lodgings in Wyoming which are heavily inspired in "the golden age of Alpine skiing" and have a mid-century Scandinavian allure to them. European style and American craftsmanship find themselves combined in this casual yet highly comfortable hospitality venue.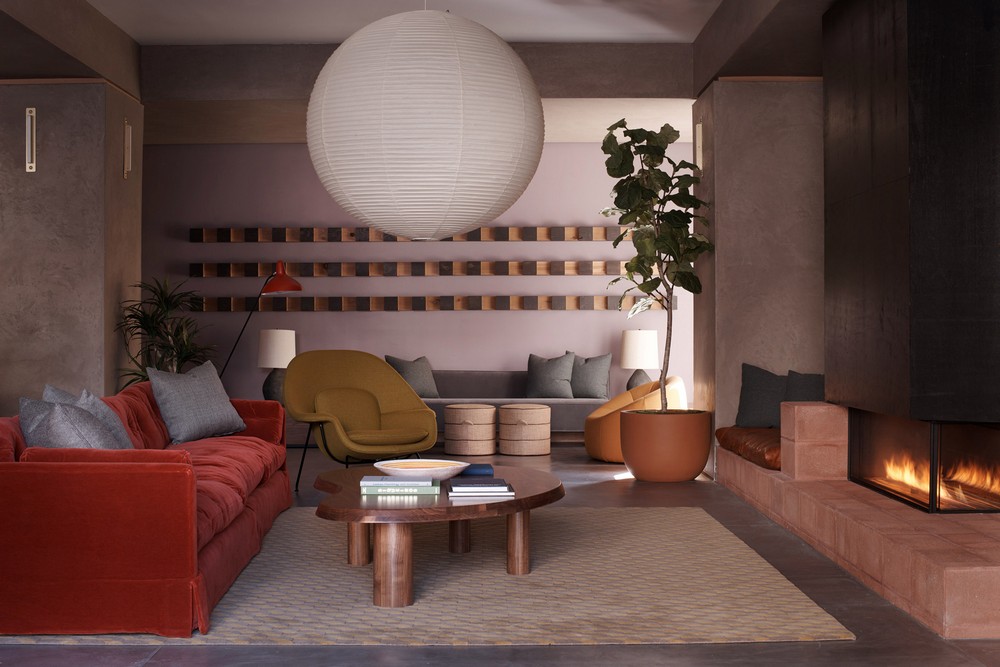 Highlighting resort-like amenities and a relaxing and modern atmosphere, the interiors of the timeless El Centro apartment complex in California was also designed by Commune. The color palette and finishes of the complex were inspired by earth tones mixed with the vibrancy of the urban Hollywood region.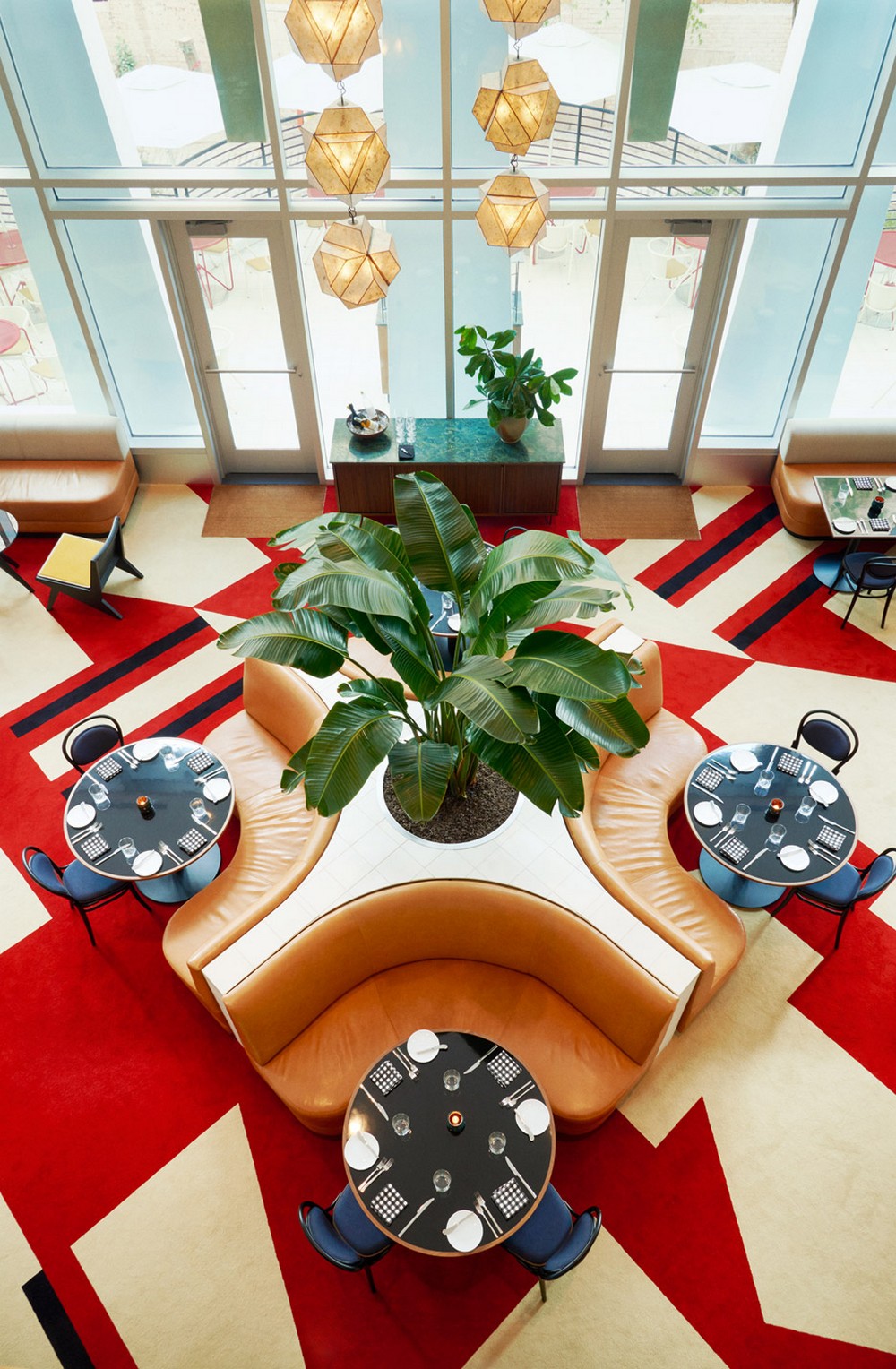 Another impressive design project developed by Commune was the Durham Hotel in Northern Carolina. The group managed to transform a mid-century modern office building into a boutique hotel that brims with geometric patterns and a vintage-style decor.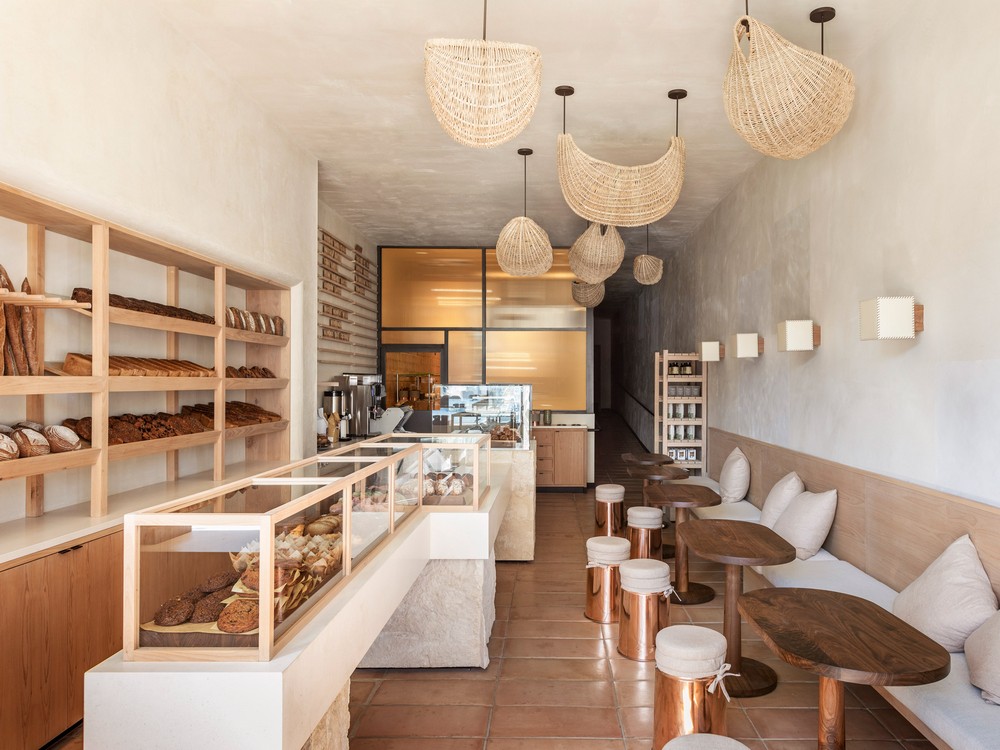 The LA studio introduced design elements such as plaster walls, wood built-ins, textured limestone counters, and terracotta tile floors to grant a more rustic feel to the Breadblok bakery in Santa Monica.
Over the years, Commune has collaborated with numerous artists, artisans, and craftsmen from all over the world, not only to improve their artistry but also to pay tribute to international design as a whole. Their environmental sympathies are expressed in their conscientious selection of materials and echoed in their appreciation for original architecture and its elements.

If you want to discover more about the exclusive and luxurious world of PullCast and our elegant collections of decorative and architectural hardware, then feel free to follow us on social media: Facebook, Pinterest, Twitter, Instagram, Linkedin, and Youtube!