CONNECTING DESIGN AND LIFESTYLE IN THE HEART OF HO CHI MINH: MEET STEINBERG VIETNAM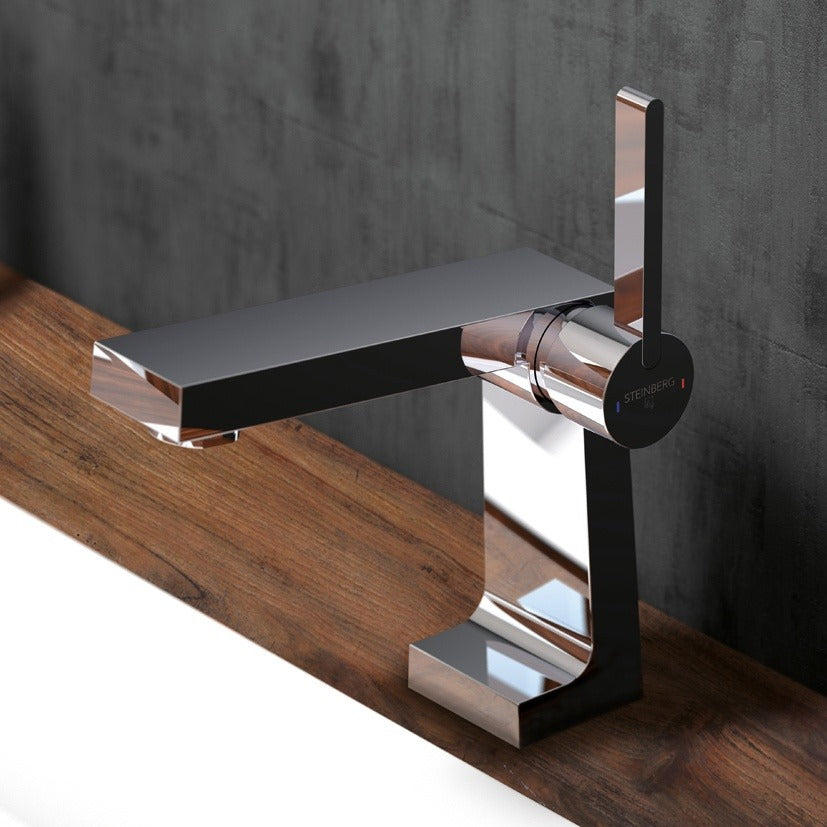 CONNECTING DESIGN AND LIFESTYLE IN THE HEART OF HO CHI MINH: MEET STEINBERG VIETNAM – Ho Chi Minh City, known for its vibrant energy and dynamic lifestyle, is home to a unique player in the world of faucets and bathroom accessories—Steinberg Vietnam. Spearheaded by the visionary leadership of Ms. Linh Doan, this exceptional enterprise is not only a specialist in faucets and accessories but also a distinguished reseller of PullCast products. With a deep commitment to enhancing the Vietnamese market and contributing to local sustainable development, Steinberg Vietnam stands at the forefront of modern design and responsible business practices.
---
SEE ALSO: Embrace the Japandi Trend With a Little Help from PullCast
---
CONNECTING DESIGN AND LIFESTYLE
MEET PULLCAST RESELLER IN HO CHI MINH, VIETNAM
PHOTO: © STEINBERG ARMATUREN
Ms. Linh Doan, the driving force behind Steinberg Vietnam, embodies the core values of innovation, dynamism, and positivity. Her leadership has set the stage for bringing the iconic Steinberg design mixers, made in Germany, to the Vietnamese landscape. These mixers, characterized by their individuality and fresh approach, resonate perfectly with the energetic spirit of Vietnam's bustling metropolis.
The Steinberg Legacy
PHOTO: Luong Nguyen / Phuc Dand
For more than 18 years, Steinberg has been redefining the concept of self-expression in the world of interior design. The Steinberg brand recognizes that your living spaces should reflect your unique personality, right down to the smallest details. Beyond the living room and bedroom, Steinberg extends this philosophy to the bathroom and spa, transforming them into extensions of your individual lifestyle.
Unlike conventional and monotonous designs that fail to capture your essence, Steinberg's focus lies in crafting products that stand out. Every faucet and accessory is a testament to individuality, freshness, and innovation. These principles have been the cornerstone of Steinberg's identity since its inception and remain unwavering to this day.
EDITOR'S CHOICE
Skyline Door Pull + Streliztia Door Pull
---
---
A Commitment to Sustainable Living
PHOTO: © STEINBERG ARMATUREN
Steinberg Vietnam's dedication to sustainability goes beyond mere words—it's a fundamental aspect of their business ethos. From the very outset, the company has been driven by a mission to handle resources sustainably and responsibly. This commitment is reflected in every facet of their operations, from the development of top-quality, durable products to the selection of environmentally friendly packaging.
Steinberg's designs are not merely trends—they are timeless expressions of artistry and functionality. By combining individuality with classic contours, the brand has managed to create products that remain relevant and captivating for years on end. Traditional elements seamlessly blend with contemporary aesthetics, resulting in a harmonious fusion that transcends eras.
EDITOR'S CHOICE
Tiffany Marble Cabinet Handle + Tiffany Quarz Drawer Handle
---
SEE ALSO: Why Take Advantage of PullCast Online Store Sale?

---
Since its establishment, Steinberg has remained an industry leader, delivering exquisite faucets, rain showers, and bathroom accessories for over two decades, give or take. Their products have garnered widespread acclaim and numerous design awards, a testament to their unwavering dedication to quality and innovation.
In the heart of Ho Chi Minh City, Steinberg stands as a beacon of innovative design, individuality, and sustainable living. These values are a common trait shared by the architectural hardware brand PullCast, and that is why Steinberg Vietnam has become a PullCast reseller and supplier of one-of-a-kind handles, pulls, and knobs in Vietnam. Would you also like to become a PullCast reseller? Reach out!
---
---
Are you in need of premium-quality faucets and accessories? Steinberg Vietnam holds the key to excellence and has been proudly connecting design and lifestyle in the heart of Ho Chi Minh City. Would you like to learn more about PullCast resellers around the globe? Feel free to browse through the PullCast Blog. Subscribe to the PullCast Blog newsletter for the latest PullCast news! Follow us on Facebook, Pinterest, and Instagram.