CRAFTING DREAMS ON WATER AND LAND: PRESENTING DEBASTO DESIGNS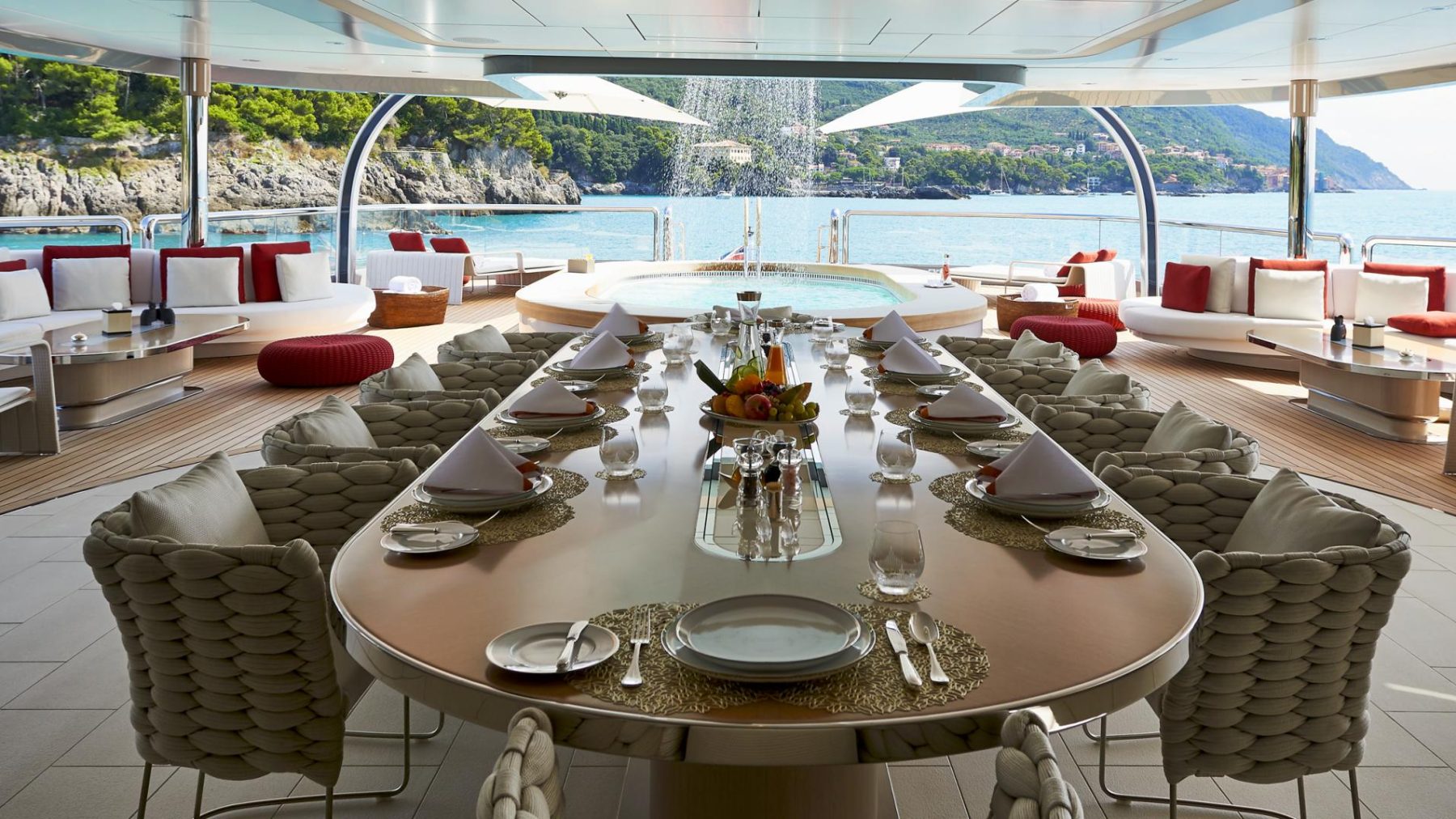 CRAFTING DREAMS ON WATER AND LAND: PRESENTING DEBASTO DESIGNS – When it comes to the world of luxury yacht design, few names stand out as prominently as DeBasto Designs. Established in 1995 by the visionary Luiz de Basto, this Miami-based, multi-disciplinary design studio has been at the forefront of the industry for over two decades, leaving a lasting legacy of over 200 stunning boats and yachts designed for more than 40 prestigious shipyards and clients spanning 15 countries.
---

SEE ALSO: Create a Design Signature With Premium Hardware
---
CRAFTING DREAMS ON WATER AND LAND
PRESENTING DEBASTO DESIGNS
PHOTO: © DeBasto Designs
At the heart of DeBasto Designs, the guiding principles are passion, vision, and insight. These cornerstones form the basis for each project undertaken, whether it's a luxury yacht, a custom boat, a production vessel, or even a residential or unique commercial creation. From the inception of an idea to the meticulous execution of every detail, DeBasto Designs marries creativity with excellence, maintaining an unwavering focus on function throughout the design process.
A CIient-Centric Creative Journey
PHOTO: © DeBasto Designs
One standout aspect of DeBasto Designs is the level of client involvement. DeBasto's team recognizes that in the realm of innovative design, the final product is rarely well-defined from the start. That's where the art of sketching and collaboration come into play. Clients are invited to join this creative journey, becoming an integral part of the process. They witness the tentative variations, grasp the 'whys' and 'hows' behind the final result, and, most importantly, play a pivotal role in the creative journey.
DeBasto Designs is all about detail and an open-minded approach to design. They believe that every style carries its own unique beauty and characteristics, whether it's a traditional, modern, or eclectic aesthetic. What truly matters is the harmony, good taste, and design excellence that they bring to every project. The team, led by Luiz's wife, Cristina, has over two decades of experience overseeing the creative aspects of interior décor and project supervision, ensuring that each project mirrors the client's vision.
EDITOR'S CHOICE
Toile Cabinet Handle + Karpa Cabinet Handle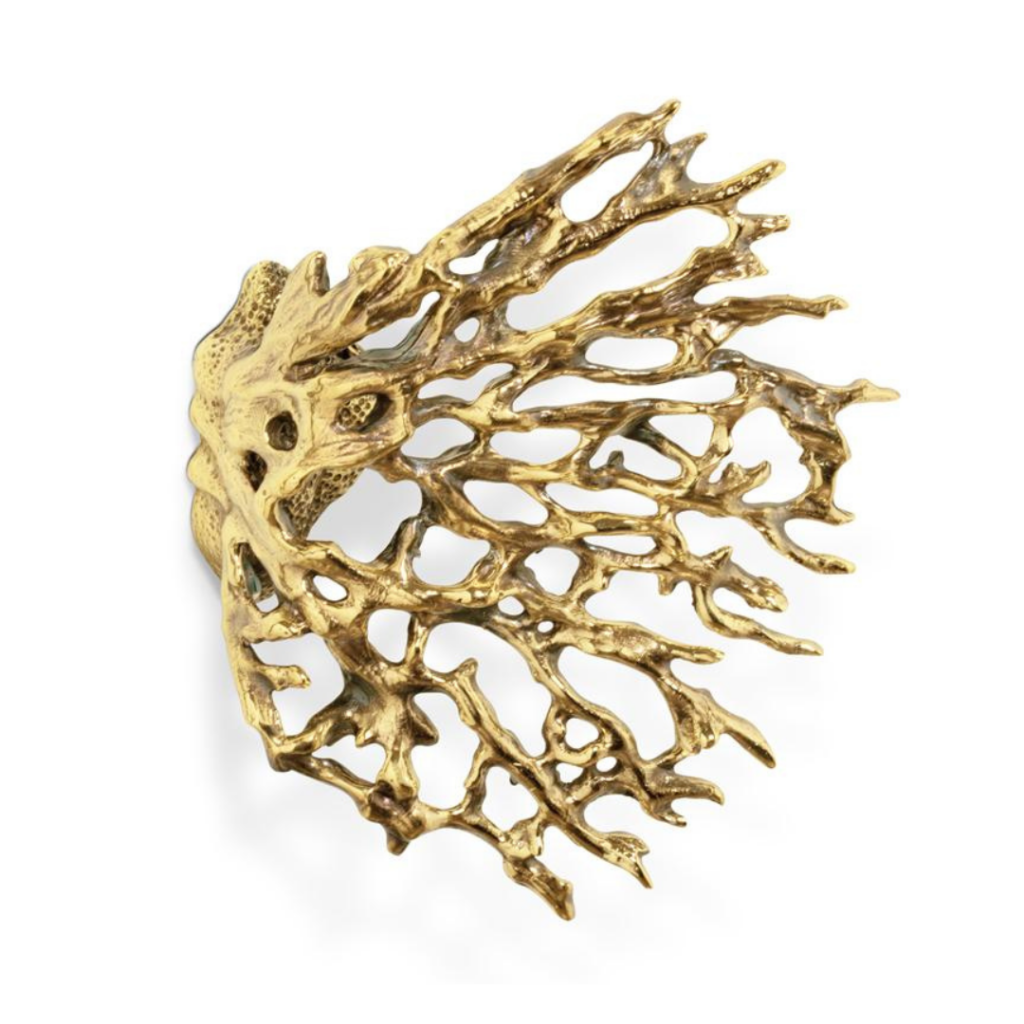 ---
SEE ALSO: Celebrating Nature With The Arrival Of The Texture Collection
---
The Importance of Fine Detailing
PHOTO: © DeBasto Designs
Luiz and Cristina take immense pride in watching how a carefully selected piece of furniture, an accessory, a texture, or color can infuse personality and elegance into a space. Their meticulous selection and curation process reflect a forward-thinking, creative, risk-taking, and passionate approach.
After mastering yacht design on the global stage, the studio naturally transitioned into residential design and architecture, a return to its architectural roots. Their collaborative, innovative, and aspirational approach blends rationality with a desire to delight, resulting in spaces that bring joy to those who inhabit them. This Miami-based studio also understands the importance of fine detailing and craftsmanship, recognizing that the creation of inspiring spaces hinges on these essential elements. Whether it's a yacht or a residential project, their work is a testament to their commitment to quality.
EDITOR'S CHOICE
Natica Cabinet Handle + Seashell Door Pull
---
SEE ALSO: Famous Farmers That Are Embracing Country Life
---
With an unwavering commitment to excellence, DeBasto Designs continues to craft dreams, whether they float on water or stand firmly on land. They've proven that when you approach design with an open heart and an open mind, the results are nothing short of extraordinary.
---
DeBasto Designs has been crafting dreams on water and land for a while now, and the key to their success is quite simple: understanding the needs and wills of their clients'. For more fascinating insights into the world of design and craftsmanship, keep reading the PullCast Blog. Subscribe to our newsletter and follow PullCast on Facebook, Pinterest, and Instagram for updates!