EXQUISITE INTERIOR DESIGNS IN MONTE CARLO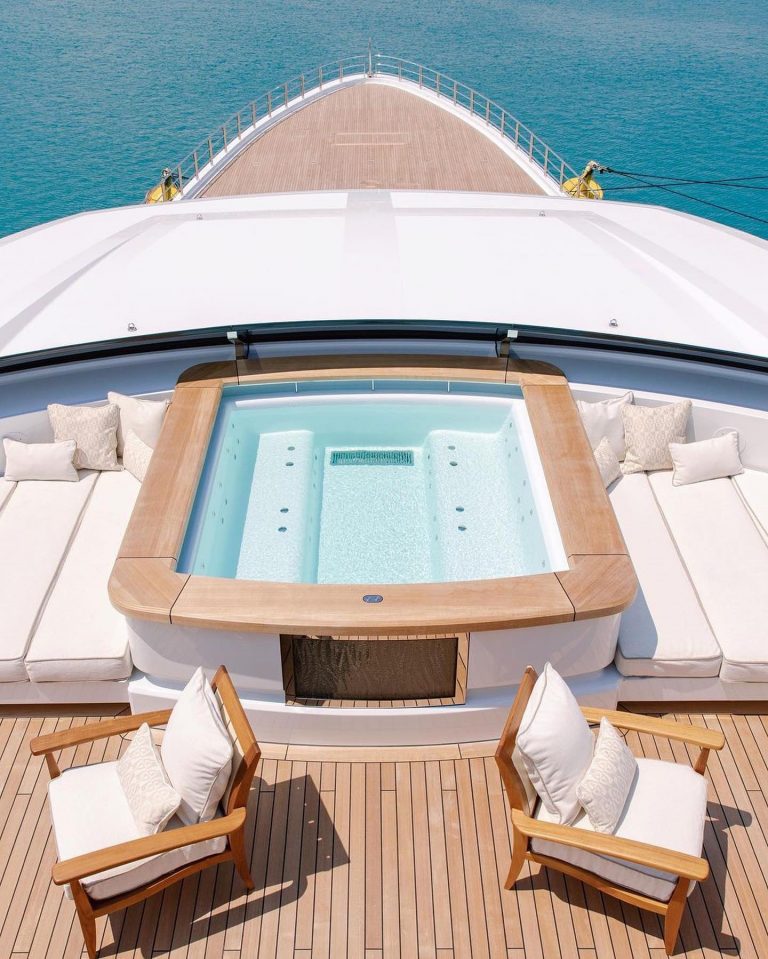 EXQUISITE INTERIOR DESIGNS IN MONTE CARLO – Sabrina Monte-Carlo, PullCast's reseller, is a prestigious luxury design firm founded by Sabrina Monteleone-Oeino in Monte Carlo, Monaco, Europe. It has evolved into a one-stop shop for all interior and exterior décor projects thanks to its four showrooms, located in the principality and Saint-Jean-Cap Ferrat, that offer a broad selection of luxury furniture, fabrics, tableware, and accessories.
---
SEE ALSO: Celebrate Sustainable Design With PullCast Jewelry Hardware
---
Exquisite Interior Designs In Monte Carlo
PullCast's Reseller in Monaco
PHOTO: Sabrina Monte-Carlo
With a passion for timeless beauty and an innate sense of style, Sabrina Monteleone-Oeino has curated a remarkable portfolio of residential and hospitality projects around the world. Sabrina Monte-Carlo has grown into a family business, with Sabrina's sister, and her two daughters, and focuses on creating harmonious interiors that reflect the unique preferences and lifestyles of both its founder and discerning clientele.
EDITOR'S CHOICE
Natica Drawer Handle + Urchin Drawer Handle
---
Unparallel Services
PHOTO: Sabrina Monte-Carlo
Sabrina Monte-Carlo offers a wide range of design services, from interior design consultancy to project management. With an emphasis on customization, the familiar team works closely with clients to ensure every detail is meticulously executed. PullCast's hardware is a perfect match by adding a distinct touch of luxury to their projects, elevating the overall aesthetic and functionality of each space.
PHOTO: Sabrina Monte-Carlo
CIRCU'S dreamy furniture designs, built to bring an extra dose of enchantment into the children's world, that showcase PullCast's most endearing hardware designs, are also a part of the Sabrina Monte-Carlo universe. The brand owns a special place dedicated to Kids Decor, located at the Boulevard des Moulins.
EDITOR'S CHOICE
Butterfly Drawer Handle + Bunny Drawer Handle
Remarkable Luxurious Projects
PHOTO: Sabrina Monte-Carlo
Sabrina and her team work with a reputable clientele from throughout the world, including well-known interior designers and architects. Modern private jets, opulent palaces in the Middle East, Louis XV apartments in Paris, rural chalets in the Swiss Alps, and contemporary villas on the French Riviera are now part of its inventory. Having decorated over 150 of the largest ships in the world and becoming an unmistakable reference in the yachting industry also brings this remarkable businesswoman a great degree of satisfaction.
EDITOR'S CHOICE
Codium Drawer Handle + Linckia Drawer Handle
As you can see, Sabrina Monte-Carlo has a solid and greatly deserved reputation in the European Interior Design panorama, and PullCast is very proud to be a part of this journey. Given the opportunity, do not hesitate to visit one (if not all!) of the Monegasque interior design firm showrooms.
---

Did you like this article about PullCast's reseller in Mocaco? For exquisite interior designs in Monte Carlo, do not hesitate to look for Sabrina Monte-Carlo, a synonym for elegance. Would you like to know other PullCast's resellers, around the globe? Feel free to browse through PullCast Blog archives. For more inspirational content regarding luxury hardware, follow us on Facebook,  Pinterest, and Instagram.