Get to know Brad Ford and their Best Design Projects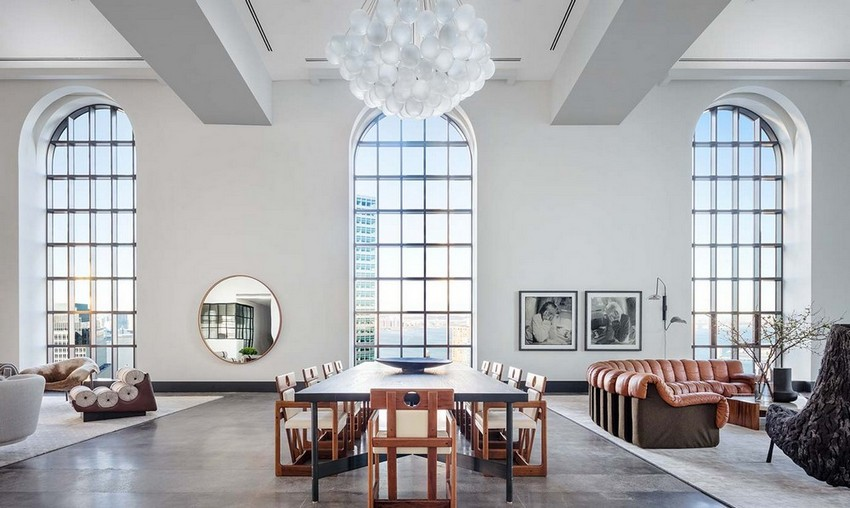 Blake Modular Bookcase
Blake is a modular bookcase system easily customizable for any measures needed. The specially made Nero Marquina marble doors have a lightweight core that conveys solidity. This glaring modular brass and walnut wood structure creates a stunning combination of materials and know-how. It's Inspiring.       
Perry Dining Chair
Perry is a dining chair inspired by the most famous occasional designs – it features a body structure produced in solid walnut wood, which makes it a durable and solid chair. Both the seat and the back cushions are upholstered in leather, evoking a sober look that contrasts with metal shoes on its legs, made of polished brass. Simple does it!
Editor's Choice
Soleil armchair
The Soleil armchair is a synthesis of styles and senses. Inspired by the spirit and mission of the famous Cirque de Soleil, the purpose is to invoke, provoke and evoke. Soft, sultry curves gently embrace the sitter in this elegant vintage and contemporary style armchair. A timeless addition to any living room.
⇒  See Also: Hot Summer Sale: Can You Handle it? ⇐

Orbis mirror
The Orbis mirror was inspired by ancient times in history. Creating an atmosphere of irresistible exposure and exclusivity, this creation aims to total immersion in sumptuously glamorous interiors and the gold color enhances the luxurious details present in its design. Bespoke design is all about pieces like this!
⇒ See Also: Marvel At This Exclusive Miami Property By Luxxu⇐
Duke suspension lamp
The Duke suspension lamp is inspired by the groovy sound that best describes Duke Ellington. An asymmetrical lamp arrangement that looks irreverent but still an impressive element to fit in modern living room areas. The standard version is composed of 3 arms but it's possible to choose any number of units.          
EDITOR'S CHOICE:
Apotheosis center table
The Apotheosis center table, will give you the sophistication and exclusive design look you need to accomplish this project. The Apotheosis will change any division, creating a remarkable and unique atmosphere. This center table has an audacious and splendid harmony between the finest materials, polished brass, black lacquer and Emperador dark marble.     
»»»» Download Our Catalog And Discover Our Products ««««
Did you like our article Get to know Brad Ford and their Best Design Projects? Let us know!
Discover the exclusive and luxury world of PullCast and dive in our amazing and elegant list of decorative and architectural hardware products. They will help you elevate and transform your home decor or your interior design project into a unique experience! For more inspiration regarding decorative hardware, follow us on Facebook, Pinterest, Twitter, Instagram, Linkedin, and Youtube!