GLOBAL VISIONS OF LUXURY: THREE INTERIOR DESIGN STUDIOS TO DISCOVER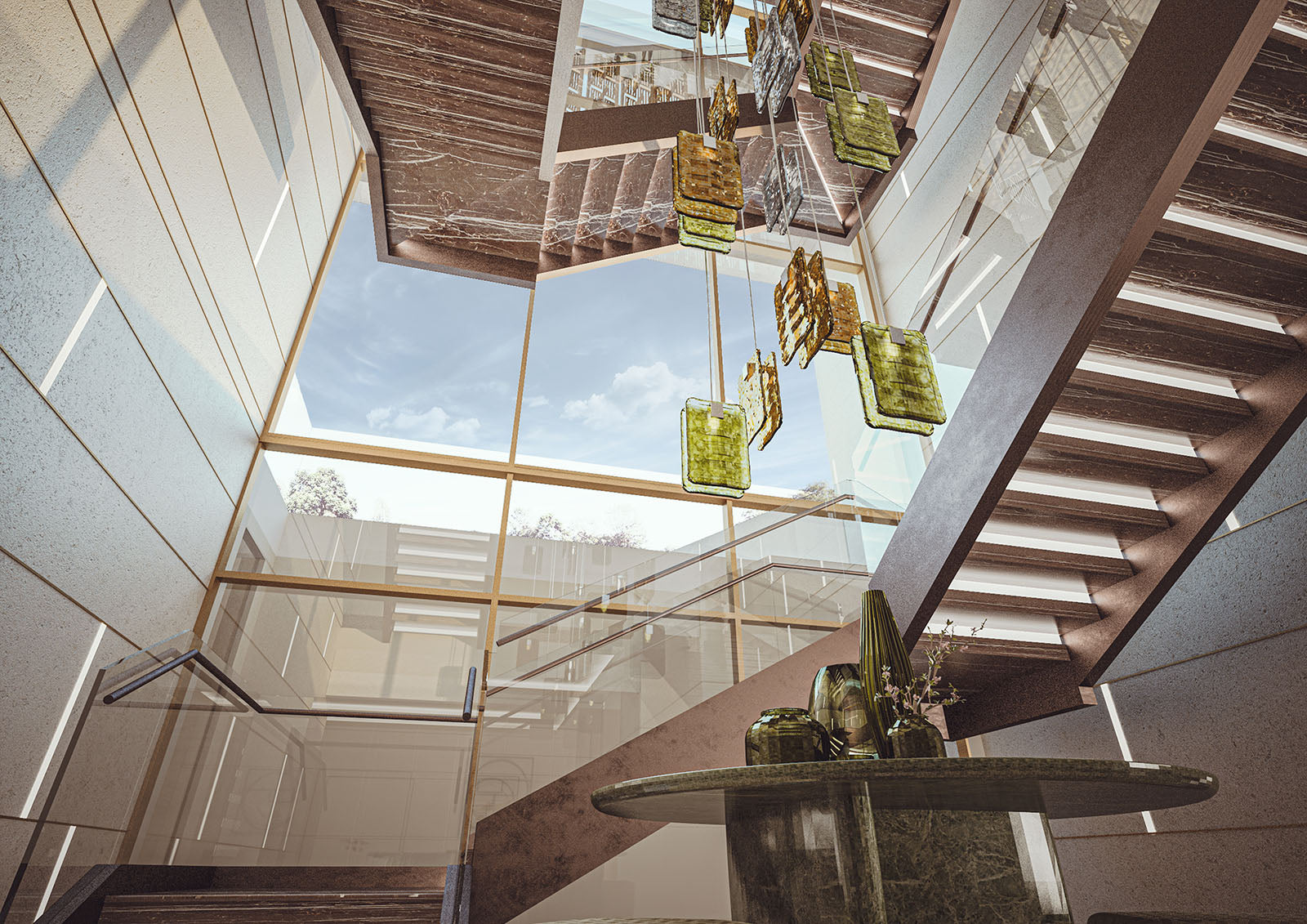 GLOBAL VISIONS OF LUXURY: THREE INTERIOR DESIGN STUDIOS TO DISCOVER – From the glittering shores of Monaco to the sun-drenched landscapes of Spain and the vibrant heart of Texas, interior design studios are crafting dreamlike spaces that redefine opulence. Join the PullCast Blog and embark with us on a journey to explore the exquisite work of three remarkable interior design businesses: Spazio Italiano, LMC Design Group, and GC Studio.
---
SEE ALSO: Throwback to 2022 Feria Hábitat València
---
GLOBAL VISIONS OF LUXURY
THREE INTERIOR DESIGN STUDIOS YOU HAVE TO KNOW
1. GC Studio: Marbella, Spain
PHOTO: © GC Studio
On the sun-kissed shores of Marbella, Spain, GC Studio sets the stage for Mediterranean elegance at its finest. This architecture and interior design powerhouse specializes in crafting luxurious spaces that capture the essence of coastal living. With a deep understanding of the region's aesthetics, GC Studio creates interiors that seamlessly blend with the breathtaking surroundings.
PHOTOS: © GC Studio
Founded in 2017 by Lucia Casaus and Alexis Gonzalez, GC Studio's portfolio is a visual feast of seaside villas, chic resorts, and upscale residences. Their designs evoke a sense of serenity and sophistication, showcasing a mastery of the art of relaxation and luxury living. The studio's dedication to innovation and sustainability is evident in every project, such as the will to make their clients' dreams come true, which makes them a true embodiment of modern luxury in Marbella.
EDITOR'S CHOICE
Caviar Drawer Handle + Turkesa Drawer Handle
---
SEE ALSO: No More Drawer Drama! How to Pick the Right Hardware

---
2. Spazio Italiano: Monte Carlo, Monaco
PHOTO: © Spazio Italiano
Located in the opulent enclave of Monte Carlo, Monaco, Spazio Italiano is a testament to the timeless allure of Italian design. The studio, founded by a team of visionary designers, brings a touch of Italian elegance to the French Riviera. Their work seamlessly blends the classic and the contemporary, creating spaces (residential, commercial, and yachts) that are both sophisticated and inviting.
PHOTO: © Spazio Italiano
Spazio Italiano's portfolio boasts a mesmerizing array of luxury projects, from lavish residences to sumptuous boutiques and restaurants. Their meticulous attention to detail, combined with a deep appreciation for fine craftsmanship, results in interiors that exude a sense of refined opulence. With a penchant for property development and creating bespoke pieces, Spazio Italiano is a beacon of style and conscience on the Mediterranean coast.
EDITOR'S CHOICE
Comb Drawer Handle + Fungi Drawer Handle
3. LMC Design Group: El Paso, Texas
PHOTOS: © LMC Design Group
In the heart of the American Southwest, LMC Design Group is making waves with its distinctive approach to luxury interior design. Nestled in El Paso, Texas, this studio infuses its projects with a unique blend of Texan warmth and global sophistication. Led by Lori McCuaig, LMC Design Group creates spaces that reflect the individuality of each client while embracing a certain cosmopolitan flair.
PHOTOS: © LMC Design Group
LMC Design Group's diverse portfolio spans from upscale residences to commercial spaces, and their work is characterized by a seamless fusion of rustic charm and contemporary allure. Their commitment to quality and client satisfaction shines through in every project, making them a trusted name in luxury interior design in the heart of Texas and beyond.
EDITOR'S CHOICE
Feu Drawer Handles + Kesya Drawer Handle
---
SEE ALSO: Ready-to-Ship On-Sale Designs for Your Interior Design Challenges
---
---
While each of these interior design studios hails from different corners of the globe, they share a common passion: the vocation of creating luxury projects that transcend borders and expectations. Whether it's the Riviera elegance of Spazio Italiano, the Texan charm of LMC Design Group, or the Marbella coastal bliss of GC Studio, these studios prove that luxury knows no boundaries.
As we celebrate their distinctive visions of opulence, one thing becomes clear: the world of interior design is a canvas upon which diverse cultures, aesthetics, and talents converge to create something truly extraordinary. These three businesses inspire us with their dedication to luxury, reminding us that beauty, elegance, and sophistication can be found in every corner of the globe.
---
---
No matter where you are, these interior design marvels offer a glimpse into global visions of luxury. To learn more about other extraordinary businesses that also embody the luxury way of living, we invite you to browse through the PullCast Blog. Subscribe to our newsletter and follow PullCast on Facebook, Pinterest, and Instagram for updates!