PRODUCTION QUALITY IN VILNIUS: FURNITURE FITTINGS SENSATION IS PULLCAST NEW RESELLER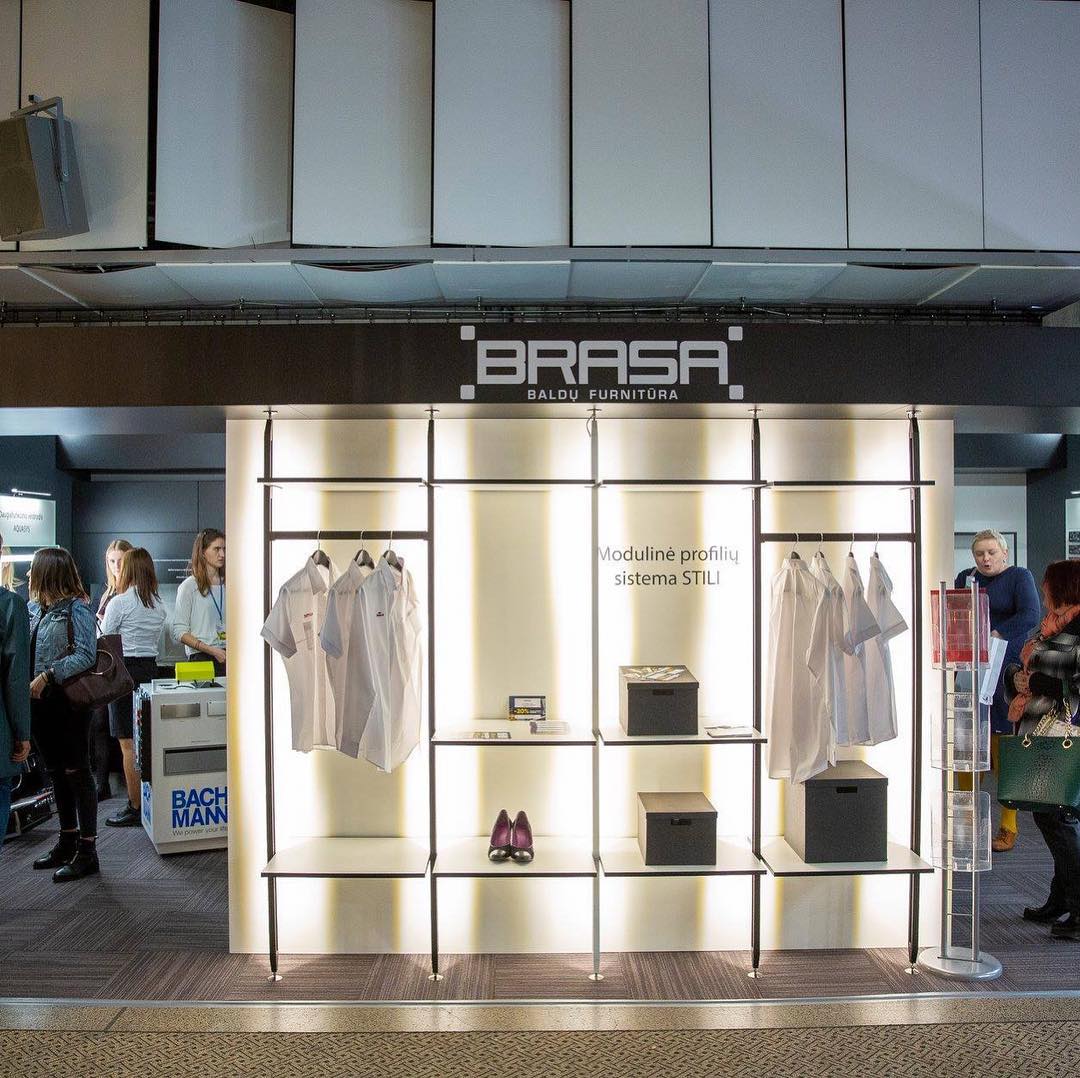 PRODUCTION QUALITY IN VILNIUS: FURNITURE FITTINGS SENSATION IS PULLCAST NEW RESELLER – Enter Brasa, a company with a rich history and a relentless commitment to quality that is now proudly joining forces with PullCast as its newest reseller. Established in 1997 and headquartered in enchanting Vilnius, Lithuania, Brasa is set to redefine your perception of furniture fittings and promises to bring a touch of hardware excellence to your home.
---

SEE ALSO: Feel the Allure of Nature-Inspired Hardware
---
PRODUCTION QUALITY IN VILNIUS
FURNITURE FITTINGS SENSATION IS PULLCAST NEW RESELLER
A Glimpse into Brasa's Legacy
PHOTO: © UAB Brasa
Brasa's journey began nearly three decades ago, when a group of visionary artisans embarked on a quest to redefine the concept of home comfort and luxury. With craftsmanship deeply rooted in their DNA, they set out to sell exquisite furniture settings that would not only transform spaces but also transcend time. Today, Brasa stands as a symbol of unparalleled artistry and innovation in the world of interior design.
EDITOR'S CHOICE
Natica Cabinet Handle + Pebble Drawer Handle
Quality That Speaks Volumes
PHOTO: © UAB Brasa
At the heart of Brasa's philosophy lies an unwavering commitment to quality. Every selected furniture setting embodies the essence of craftsmanship and is carefully tested. Keeping a close eye on modernization and the latest trends, Brasa leaves no stone unturned in delivering furniture fittings that are built to stand the test of time.
EDITOR'S CHOICE
Baruka Drawer Handle + Kesya Drawer Handle
---
---
Meeting the Growing Needs of Buyers
PHOTO: © UAB Brasa
One of Brasa's distinguishing features is its ability to adapt and evolve with the ever-changing needs of its customers. Recognizing that interior design trends are continually shifting, Brasa remains at the forefront of innovation. They tirelessly seek out new materials, finishes, designs, and techniques to ensure that the furniture fittings solutions they provide remain relevant and exciting. Whether you seek classic elegance, minimalist modernity, or something in between, Brasa has a solution that will resonate with your unique style and specific needs.
In addition to its commitment to quality and innovation, Brasa takes pride in engaging with its clients. Being aware that choosing the perfect designs can be a daunting task has led Brasa to go the extra mile. The company promotes seminars that work as a platform for clients to explore new products and innovative solutions, learn about the latest trends in interior design, and gain valuable insights into creating harmonious and functional living spaces.
EDITOR'S CHOICE
Maple Drawer Handle + Urchin Drawer Handle
Brasa and PullCast: A Match Made in Design Heaven
As Brasa joins forces with PullCast, the synergy between these two visionary companies is undeniable. PullCast, known for its exquisite architectural hardware, shares Brasa's commitment to craftsmanship, innovation, and a passion for design. This partnership promises to open up a world of possibilities for those who seek to elevate their living spaces with the finest hardware.
---
SEE ALSO: A Personalized and Unique Bespoke Gift
---
Because your home deserves nothing more than the best, explore the world of Brasa and discover their exceptional furniture fittings. You can visit their top-notch, curated showroom, in Vilnius, Lithuania, or dive into their website. Prepare to be inspired by their dedication to quality, innovation, and timeless beauty.
Would you also like to become a PullCast reseller and showcase premium architectural hardware designs in your showroom and projects? Get in touch with the PullCast team!
---
---
Looking for production quality in Vilnius, Lithuania? You need to make acquaintances with Brasa, a furniture fittings sensation and PullCast's brand-new reseller. Browse through the PullCast Blog and discover where you can find PullCast's premium hardware all over the world. Subscribe to our newsletter for the latest PullCast news! Follow us on Facebook, Pinterest, and Instagram.