PARIS 56 FINE INTERIORS: FEEL THE ALLURE OF SOPHISTICATION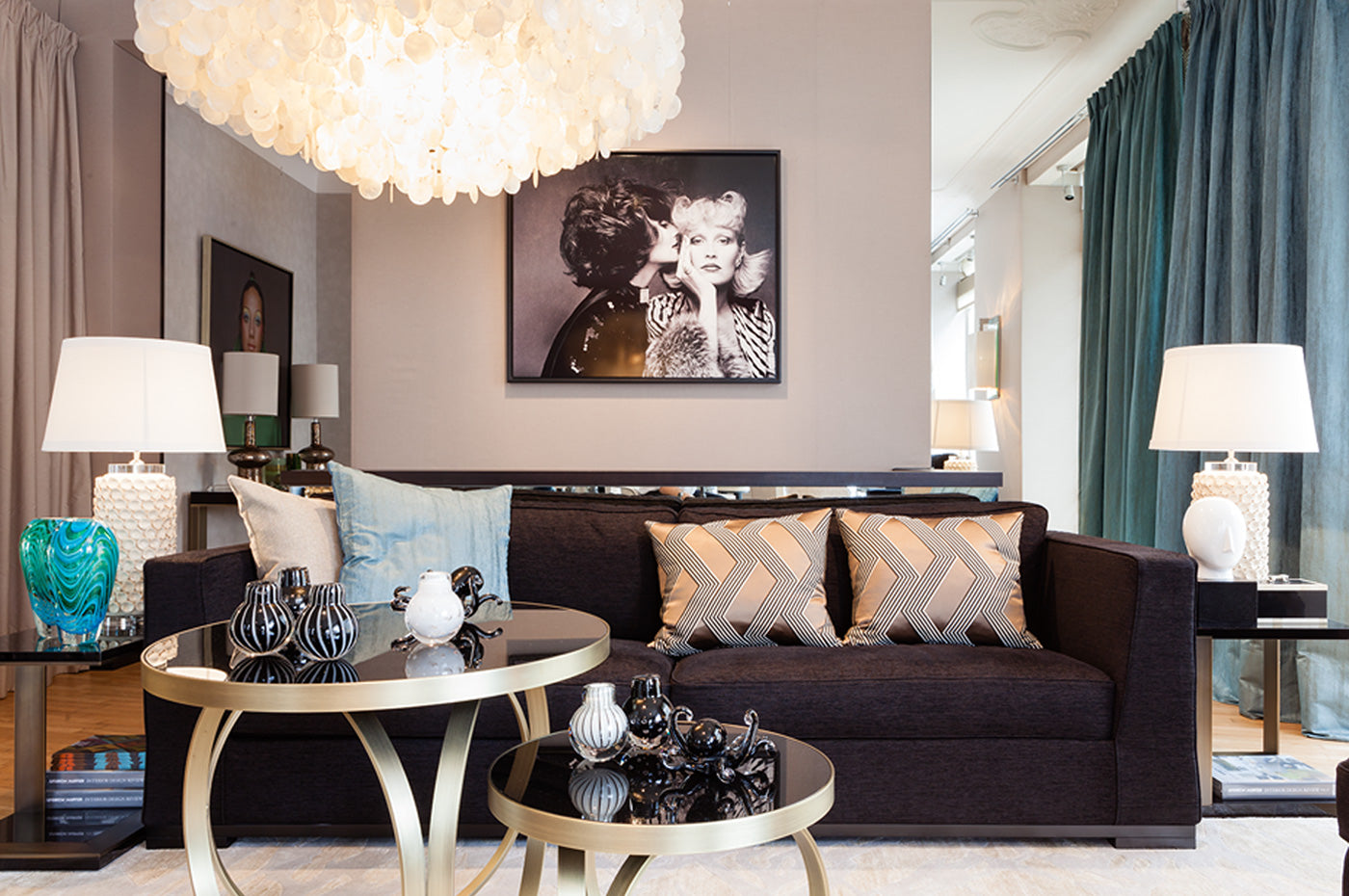 PARIS 56 FINE INTERIORS: FEEL THE ALLURE OF SOPHISTICATION – In Berlin, a city with plenty of history and modernity, lies a haven for interior design enthusiasts and connoisseurs of timeless elegance. The PullCast Blog would like to welcome you to Paris 56 Fine Interiors, a luxurious interior design showroom, studio, and workshop founded by the visionary architect Detlev Böhnke. With a wealth of experience garnered from collaborating with some of the finest names in the industry, both locally and internationally, Böhnke has created a space that quickly became a quintessential destination for those seeking to transform their living spaces into works of art.
---
SEE ALSO: Join PullCast On Its Way To Hábitat València
---
PARIS 56 FINE INTERIORS
FEEL THE ALLURE OF SOPHISTICATION
PHOTO: © Paris 56 Fine Interiors | Bar The Liberate Project
Detlev Böhnke, the creative force behind Paris 56 Fine Interiors, is no stranger to the world of architecture and interior design. With a career spanning decades, Böhnke's expertise and passion have been honed by working alongside some of the brightest minds in the industry. His journey from the halls of architectural academia to the global stage has equipped him with a unique perspective that sets Paris 56 apart.
Böhnke's approach to interior design is nothing short of remarkable. He understands that true luxury lies not in ostentation but in the subtle and harmonious union of form, function, and aesthetics. This philosophy is the driving force behind the curation of every piece within Paris 56′s beautifully appointed showroom.
EDITOR'S CHOICE
Jalo Door Lever + Acorn Cabinet Handle
---

SEE ALSO: How to Solve Interior Design Challenges With On-Sale Items
---
A World of Exquisite Collections
PHOTO: © Paris 56 Fine Interiors showroom
Walking into Paris 56 is like stepping into a dreamscape of impeccable taste and refinement. The showroom boasts an extensive collection of furnishings, decor, and accessories that span a spectrum of styles, from classic to contemporary. Each piece has been carefully selected to reflect the essence of timeless elegance and sophistication.
One of the standout features of Paris 56 is its commitment to quality craftsmanship. Every item showcased in the showroom promotes the skill and artistry of the craftsmen who bring these creations to life. From sumptuous upholstery to meticulously crafted lighting fixtures, the attention to detail is second to none.
EDITOR'S CHOICE
Sonoran Cabinet Handle + Waltz Drawer Handle
A Collaborative Approach
PHOTO: © Paris 56 Fine Interiors | Villa Berlin Grunewald
Paris 56 Fine Interiors is a collaborative space where clients can embark on a design journey with Böhnke and his team. The studio, showroom and workshop are where the magic happens. Here, ideas are transformed into reality, and bespoke creations are brought to life. The collaborative process ensures that each project undertaken by Paris 56 is a unique reflection of the client's vision, enhanced by Böhnke's expertise.
EDITOR'S CHOICE
Baruka Door Pull + Comb Door Pull
---
---
Paris 56 Fine Interiors, under the visionary leadership of Detlev Böhnke, is a testament to the enduring allure of fine interiors. It's a place where history and innovation, tradition and modernity, converge to create spaces of timeless elegance and sophistication. If you're in Berlin and seeking to elevate your living space to new heights of refinement, Paris 56 is the place to be. Prepare to be enchanted, inspired, and transformed by the beauty and artistry that define every corner of this design sanctuary.
---
---
When in Berlin, don't miss the chance to visit Paris 56 Fine Interiors. Browse through the PullCast Blog archives and meet other special businesses from all over the world. Don't forget to subscribe to our newsletter for the latest PullCast news! For more inspirational content regarding luxury hardware, follow the brand on Facebook, Pinterest, and Instagram.