THROWBACK TO FERIA HÁBITAT VALÈNCIA: PULLCAST PARTICIPATION OVER THE YEARS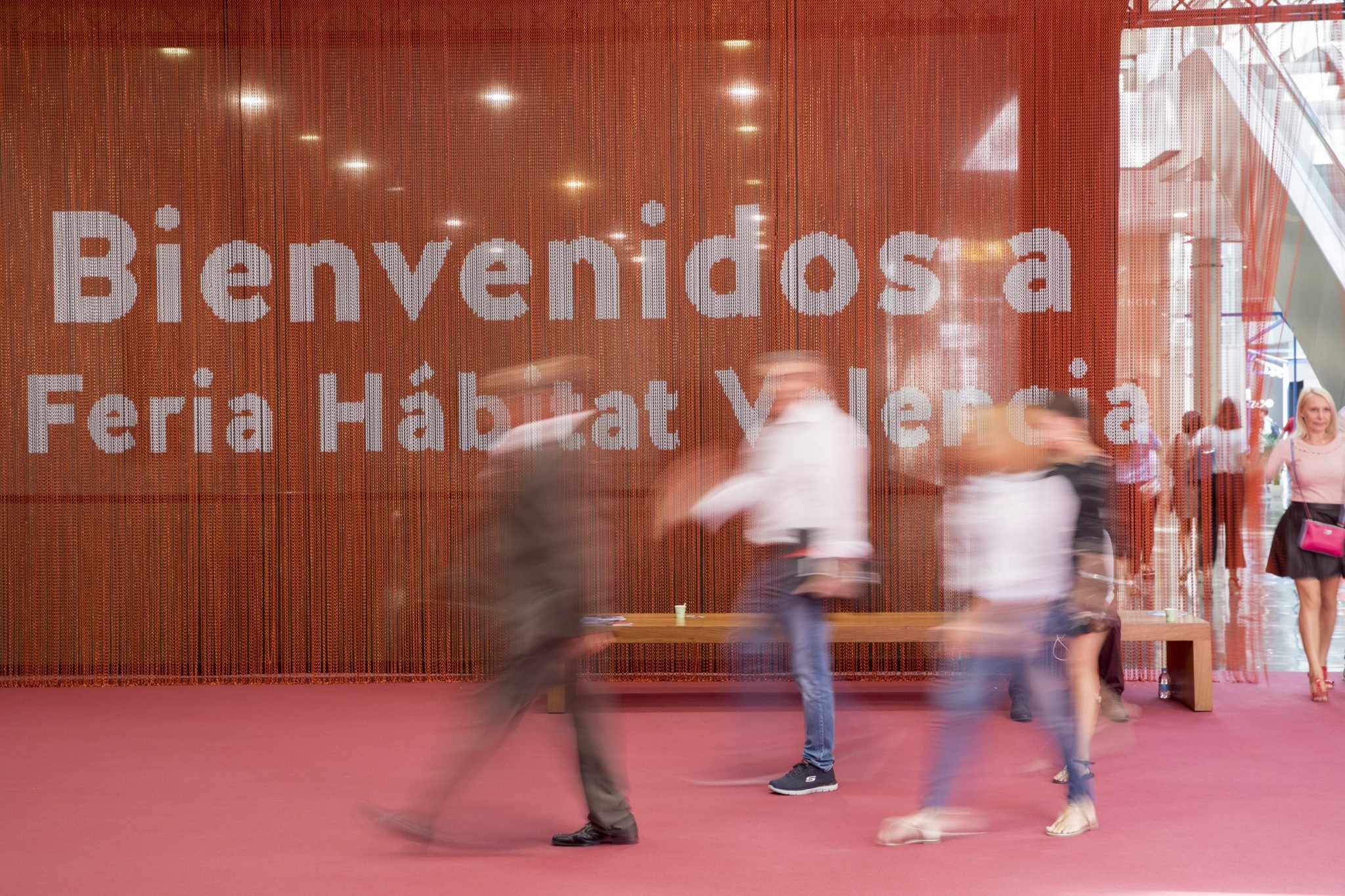 THROWBACK TO FERIA HÁBITAT VALÈNCIA: PULLCAST PARTICIPATION OVER THE YEARS – PullCast understands the importance and responsibility that come with being a part of prominent design events worldwide. Over the years, the brand has built a rich history of participation in some of the most significant design exhibitions, including Salone del Mobile, Maison Et Objet, and, of course, Feria Hábitat València. PullCast Blog takes a stroll down memory lane and reminisces about PullCast's participation in the latest Feria Hábitat València editions, in 2019 and 2022. Will you join us?
---

SEE ALSO: Join PullCast On Its Way To Hábitat València
---
THROWBACK TO FERIA HÁBITAT VALÈNCIA
PULLCAST PARTICIPATION OVER THE YEARS
PHOTO: © Feria Hábitat València
PullCast in 2019 at Feria Habitat
In 2019, we joined hands with LUXXU to create an elegant stand that showcased how hardware can elevate a room and become its centerpiece. The stunning Waltz Drawer Handle, for example, complements LUXXU's Waltz nightstand in perfect symbiosis and demonstrates how exquisite hardware can transform furniture. Visitors also had the opportunity to explore various hardware pieces from five different collections: Earth, Ocean, Twist, Cosmopolitan, and Limited Edition. These collections served as a testament to PullCast's commitment to quality.
PHOTO: LUXXU and PullCast at Feria Hábitat València 2019
But Feria Hábitat València isn't just about individual brands and their showcases. It's a platform where numerous organizations and brands debut new concepts and products. In 2019, the "Asociación de Mobiliario de Cocina" (AMC) participated in Hábitat València, presenting the "Espacio Cocina-SICI" fair in coordination with Hábitat València. This event aimed to provide information and promote kitchen equipment manufactured and marketed in Spain. Additionally, the conference sessions and round-table discussions explored the value of design Made in Spain, enriching the overall experience for attendees.
EDITOR'S CHOICE
Kerma Door Pull + Spear Door Pull + Twig Door Pull
---
---
Feria Habitat 2022 Highlights
The following year, in 2022, Feria Hábitat València continued to be a beacon for the latest trends across multiple industry sectors. PullCast once again took part in this international trade fair, this time alongside another partner brand, MYSA. MYSA is known for its outdoor products that prioritize comfort and uniqueness. Their innovative approach to outdoor decoration was on full display at Feria Hábitat, where they introduced fresh ways to style outdoor spaces, from dining areas to lounging spots.
PHOTO: PullCast at Feria Hábitat València 2022
In collaboration with MYSA, PullCast explored new design approaches and bespoke options, unveiling a range of decorative hardware adaptable for outdoor use. Attendees had the chance to admire the exhibited hardware, including ocean-inspired handles like Manta and Shell, mid-century pieces like the textured Monocles doorknob, and the Brubeck door lever with asymmetrical polished brass tubes.
EDITOR'S CHOICE
Strelitzia Door Pull + Shell Drawer Handle + Monocles Drawer Handle
---

SEE ALSO: Ordering Bespoke Explained – Is There Such Thing As to Many Options?
---
As we reflect on PullCast's past participation in Feria Hábitat València, we are excited to announce that PullCast will once again grace this prestigious event in 2023. The partnership with MYSA and LUXXU will continue, offering attendees an opportunity to experience premium-quality hardware designs, exquisite craftsmanship, and breathtaking pieces that exude luxury. Visit these three exquisite brands at Level 3, Pavilion 1, Booth A31, and prepare to be mesmerized!
Feria Hábitat València has been a platform for innovation and design excellence, and PullCast is thrilled to be a part of its legacy. We invite you to join the brand in Valencia and embark on another journey to inspire and elevate the world of interior and exterior design. Stay tuned for more updates and surprises as PullCast prepares to leave its footprint once again at Feria Hábitat València!
---
---
PullCast Blog hopes you've enjoyed the throwback to Feria Hábitat València. Subscribe to our newsletter to find out the latest news about the world of interior design and the upcoming season's events. Follow PullCast on Facebook, Pinterest, and Instagram for exquisite hardware updates!