INDEX DUBAI: A CAPTIVATING HARDWARE JOURNEY IN THE MIDDLE EAST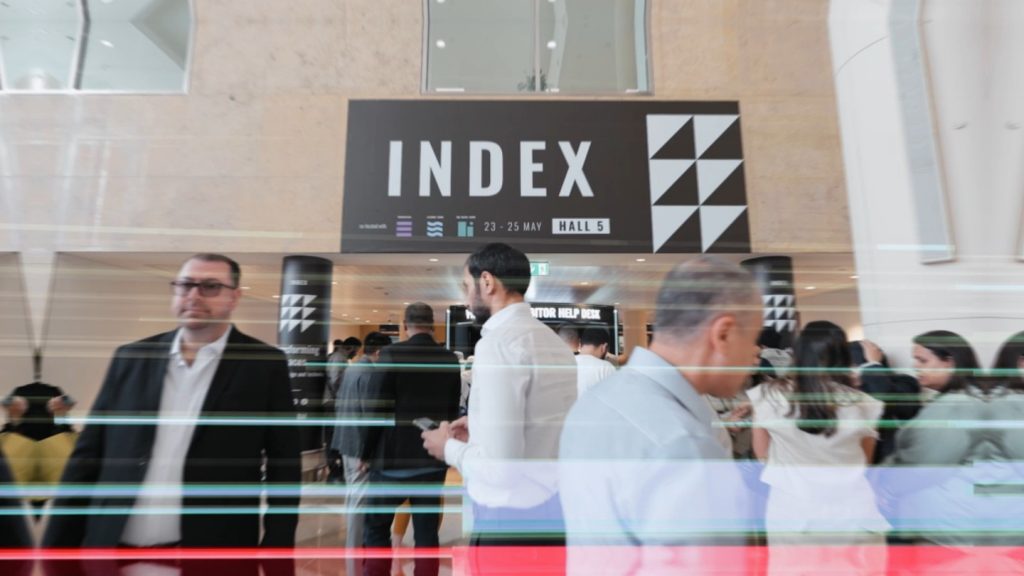 INDEX DUBAI: A CAPTIVATING HARDWARE JOURNEY IN THE MIDDLE EAST – Taking place every year in Dubai, at the Dubai Trade Center (DWTC) the INDEX is one of the biggest and most prominent trade exhibitions for interior design in the Middle East. Striking skylines, creative building projects, and a love of luxury and style make Dubai the perfect city for hosting this event that promotes the encounters between the leading names of the sector and showcases nothing but the best. PullCast was represented by EuroArt, architectural hardware specialists, and resellers. Want to know more about this experience? Keep on reading PullCast Blog.
---
SEE ALSO: A Dive Into Coastal Decor With the Ocean Collection
---
INDEX Dubai 2023
A Hardware Journey In The Middle East
Dubai's strong design and art scene, which includes multiple galleries, design studios, and year-round events, provides an ideal setting for the INDEX tradeshow, where local and international designers and companies can showcase their goods and services while networking with other industry professionals.
PHOTO: INDEX Dubai
Dubai's rising population, with unparallel income levels, led to an increasing demand for high-quality interior design and design objects, giving the perfect opportunity for INDEX to gain prominence in the city. Since its creation in 1990, the tradeshow has evolved into a global showcase for creative design solutions.
The INDEX includes areas such as residential and commercial equipment, lighting, kitchen and bathroom, textiles, and materials. The broad lecture program, which reveals contemporary design and industrial trends, is a very expected feature of the event. Every year, hundreds of professional visitors from all around the world attend the exhibition to keep up with the latest trends.
EDITOR'S CHOICE
Skyline Door Lever + Sonoran Door Pull
The 2023 Index Experience
Over the past 30 years, INDEX has developed into a major industry gathering that offers a variety of engaging seminars, motivational features, and cutting-edge design objects in addition to the traditional elements of a trade fair. Not to mention a greatly curated list of high-end exhibitors and representatives of the most renowned brands in the business and the complementing conferences, forums, and summits with the most noticeable entities in the field.
And that was, precisely, what we were able to testify, from May 23rd to 25th, during this amazing gathering of more or less ten thousand professionals in the industry. Product designers, manufacturers, retailers, interior designers, and homeowners have had the opportunity to share their knowledge and be in touch, firsthand, with the latest developments and trends in luxury interior design.
PullCast was able to be a part of that experience, represented by EuroArt, a brand's reseller in Dubai.
EDITOR'S CHOICE
Infinity Drawer Handle + Infinity Drawer Handle
---
SEE ALSO: Minimalism or Maximalism, Which Trend Suits You Best?
---
EuroArt and PullCast at INDEX 23
Born in the 1980s, EuroArt is a provider of premium quality hardware designs for prestigious projects in South Asia and the United Kingdom. With great know-how, this PullCast reseller in Dubai delivers the perfect solutions for interior design projects based on its understanding of architecture, aesthetics, functionality, and, above all, people's needs.
IMAGE: EuroArt
EuroArt participated in INDEX 23 and was part of a captivating artistic journey, showcasing its stunning collection, featuring some of PullCast's designs, at the DWTC Exhibitions Stand No 8E338.
A talented team of great experts was present at the EuroArt stand, sharing its unique perspective and insights. Every visitor got the chance of being guided through the enchanting realm of artistry and was offered a singular experience, developed accordingly to its demands.
EuroArt has already booked its next stay at Dubai and INDEX Dubai for the upcoming year and will bring back PullCast's exquisite hardware goods with them. The showcased designs from the luxury hardware brand got visitors' attention and plenty of good reviews. PullCast is already looking forward to 2024 and to, once more, be a part of the great INDEX Dubai experience.
See you next year!
EDITOR'S CHOICE
Octo Drawer Handle + Linckia Drawer Handle
---
---

Have you attended INDEX Dubai? Did you have the chance to meet EuroArt, PullCast's reseller in Dubai? What are your thoughts on this tradeshow? Share your thoughts with PullCast Blog. Follow us on Facebook,  Pinterest, and Instagram for more hardware design related content.